This shop has been compensated by Albertsons. All opinions are mine alone. #StockUpOnPace #CollectiveBias #Albertsons
Mexican-inspired dishes are a favorite in my house, especially when they include pork. I think part of what makes them so fun is that everyone can build their own fajitas, tacos, or burritos themselves, even my kids who are 4 and 6 years old. What I like about this Shredded Pork Fajitas recipe is that it has a very from-scratch flavor while using a few shortcuts. This is a great recipe to get the kids' assistance. My son had so much fun helping me squeeze the juice out of the oranges and limes. When you get your children involved in the kitchen, they're more excited about eating the final product!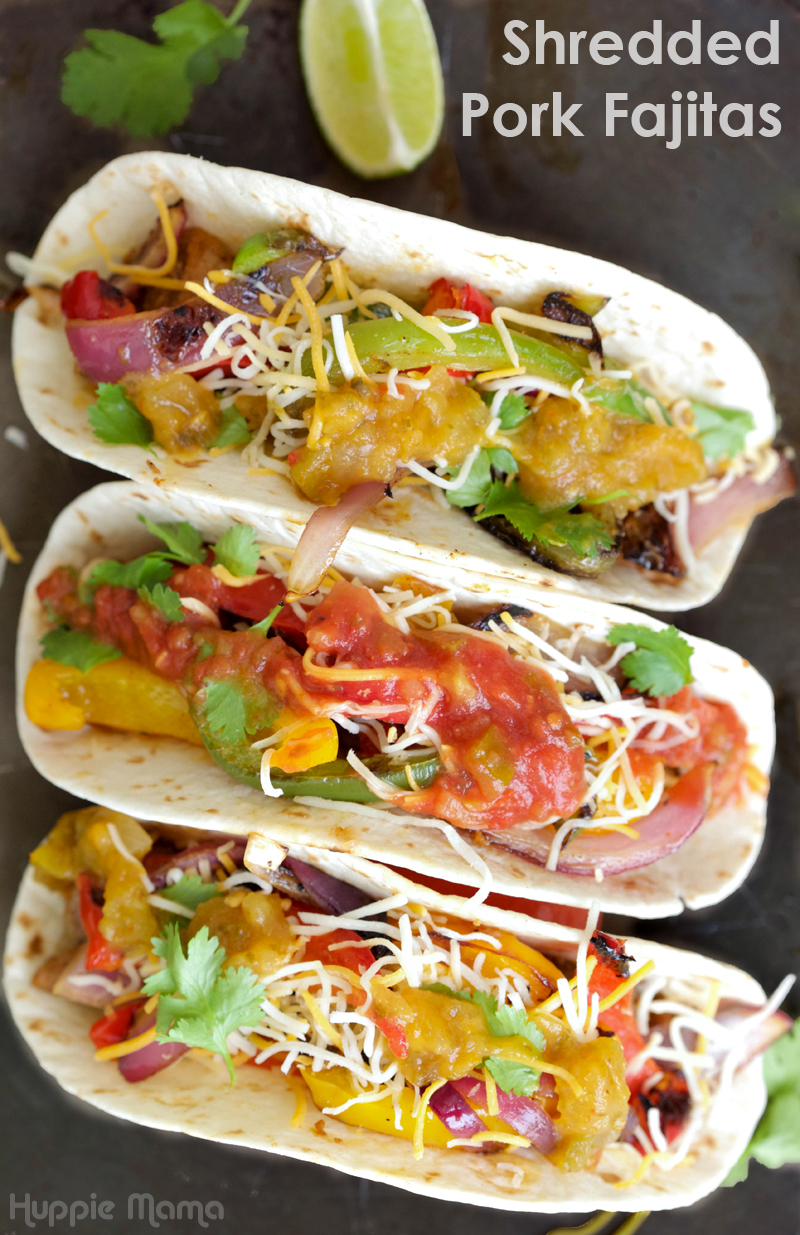 Ingredients:
3 – 4 pound boneless pork shoulder
2 oranges
3 limes
1 packet of taco seasoning
1/2 cup Pace salsa (your favorite variety)
3 bell peppers
1 red onion
soft flour tortillas
toppings: guacamole, Pace salsa, sour cream, shredded cheese
Directions:
Gather your ingredients.  To make the marinade, combine the juice of two oranges, three limes, and a packet of your favorite taco seasoning mix. Cut your pork into 1″ cubes. Trim some of the fat as you are cutting your meat, but be sure to leave some on to add moisture to the dish. Combine the pork and marinade, and simmer on the stove in a large pot, partially covered, for about an hour, stirring every 10 – 15 minutes. The meat will appear to get tougher, but don't worry, it will get very tender as it continues to cook.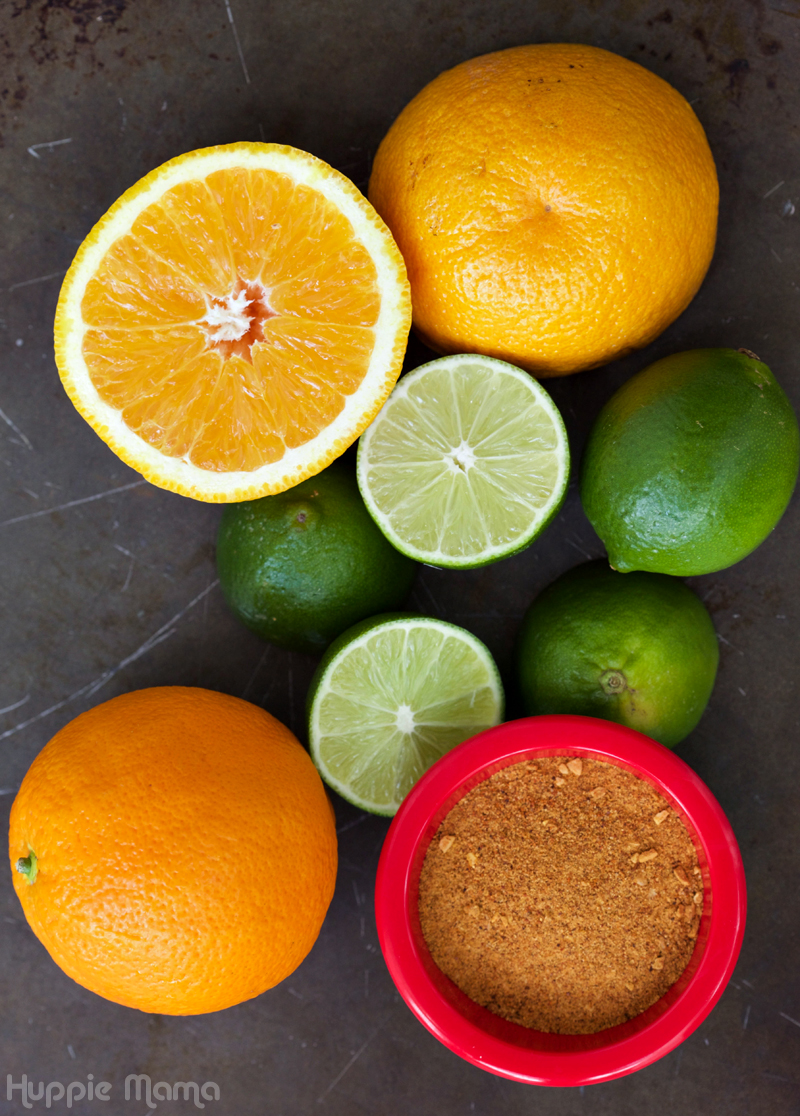 After the pork has been cooking about an hour, add a half of a cup of your favorite Pace Salsa to your simmering pork. Continue to cook it another 30 minutes to an hour. You will know it's ready when most of the liquid has evaporated and you are able to shred the pork with two forks.
While your pork is cooking, grill or saute your peppers and onions. I like to use a grill pan on my stove top, with a little oil, salt, and pepper.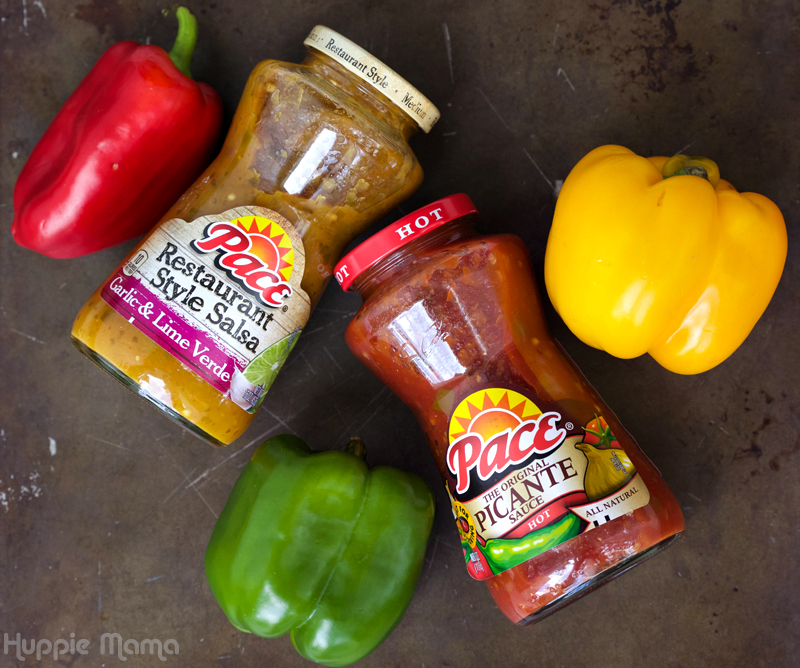 Here's what the pork looks like after it has simmered away for about an hour and 45 minutes. At this point, you can either shred the pork with two forks or you can chop it finely with a knife.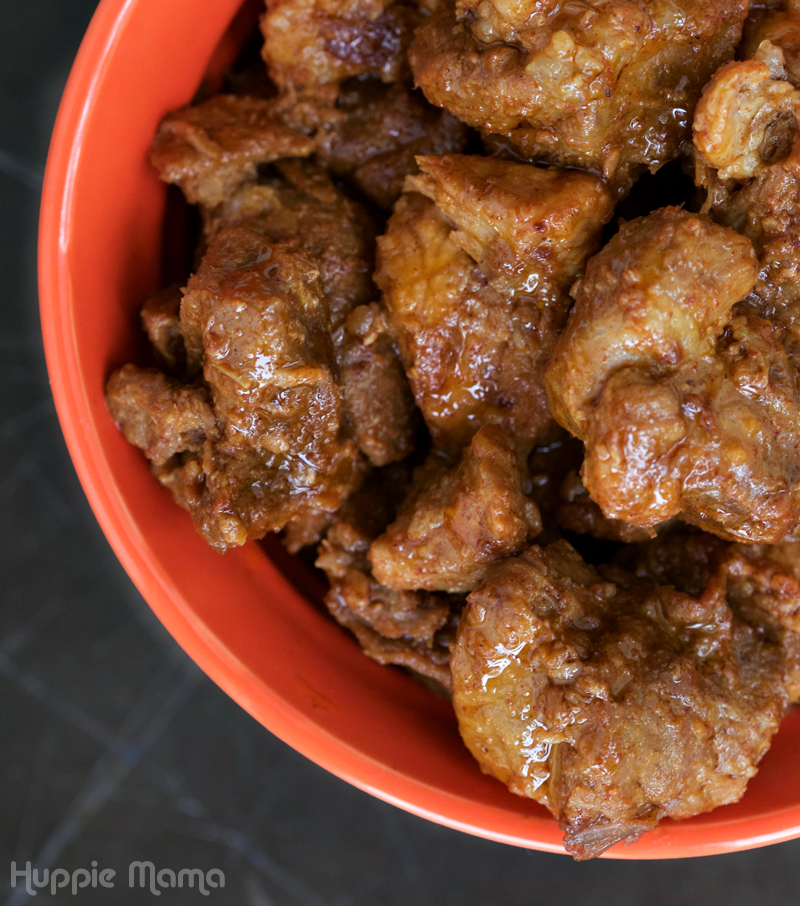 To serve your fajitas, arrange the pork, peppers, and onions on a cast iron skillet along with your favorite toppings and soft flour tortillas. Watching your carbs? You can always substitute fresh greens for tortillas and make a pork fajita salad.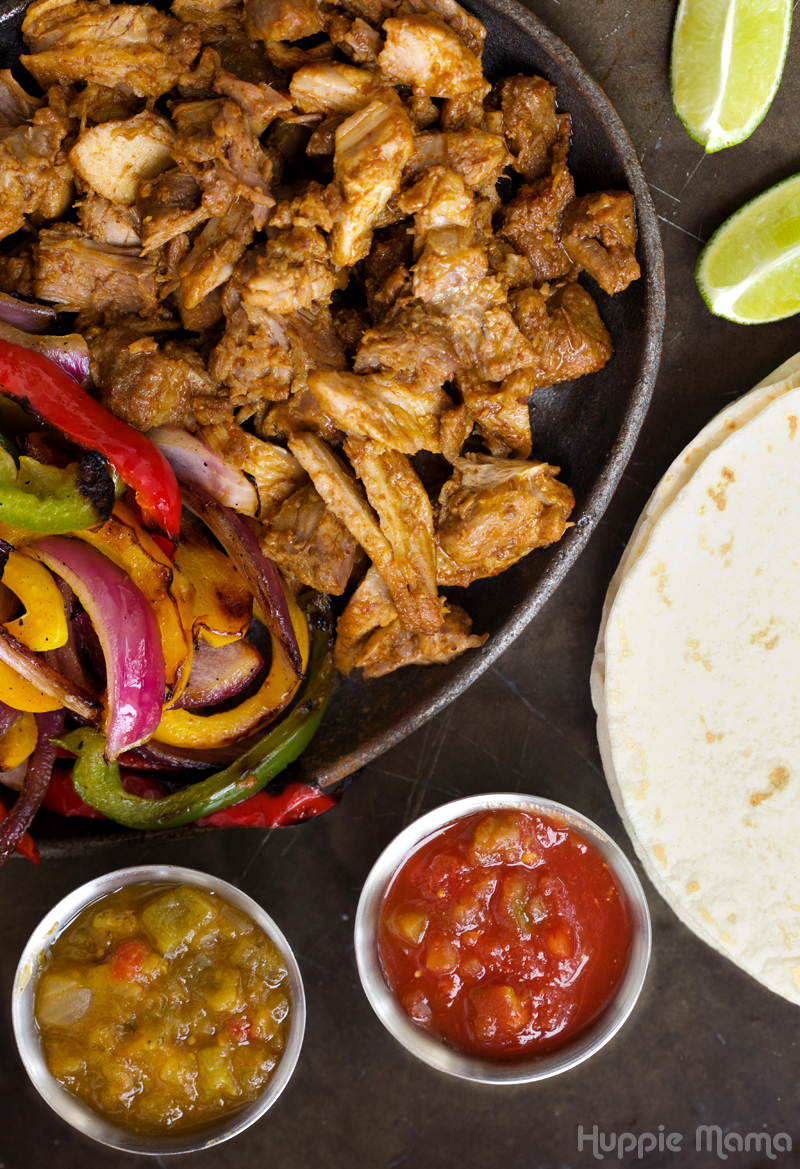 Now this is the fun part! Assemble the fajitas using your favorite toppings. I added a shredded cheese blend, onions, peppers, sour cream, and guacamole to make the perfect fajita.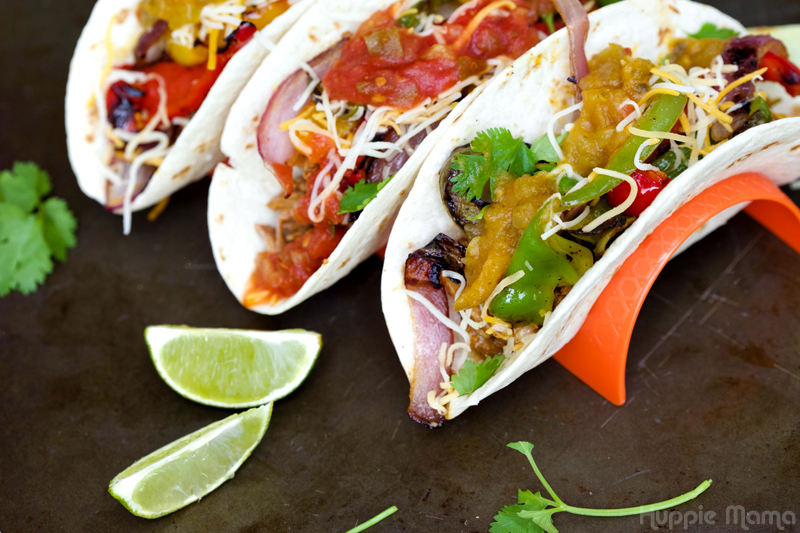 Don't forget to top with Pace. With so many varieties available in mild, medium, and hot, everyone can select their favorite salsa!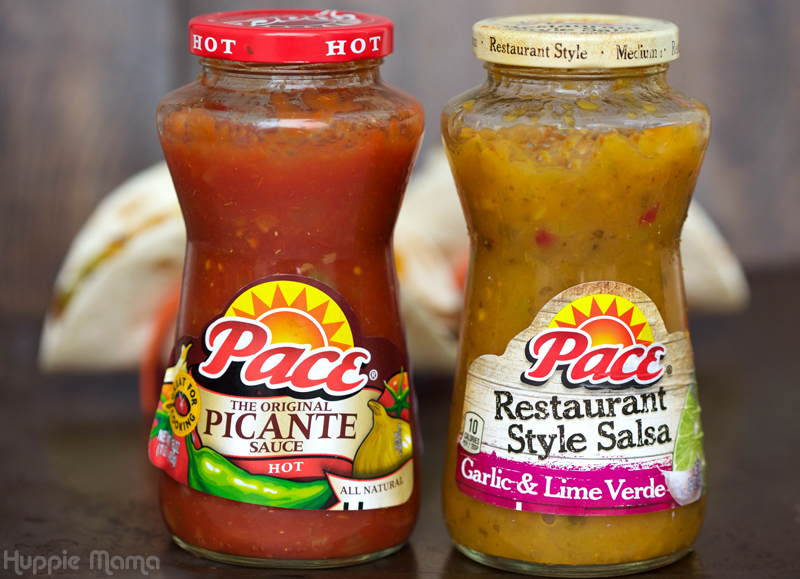 Looking to create this delicious recipe? Visit Albertsons to stock up on Pace products, which are on sale September 30th – October 13th, two for $4. Pace can be found in the Mexican foods section at Albertsons. There are so many varieties to choose from, it was hard to pick just two!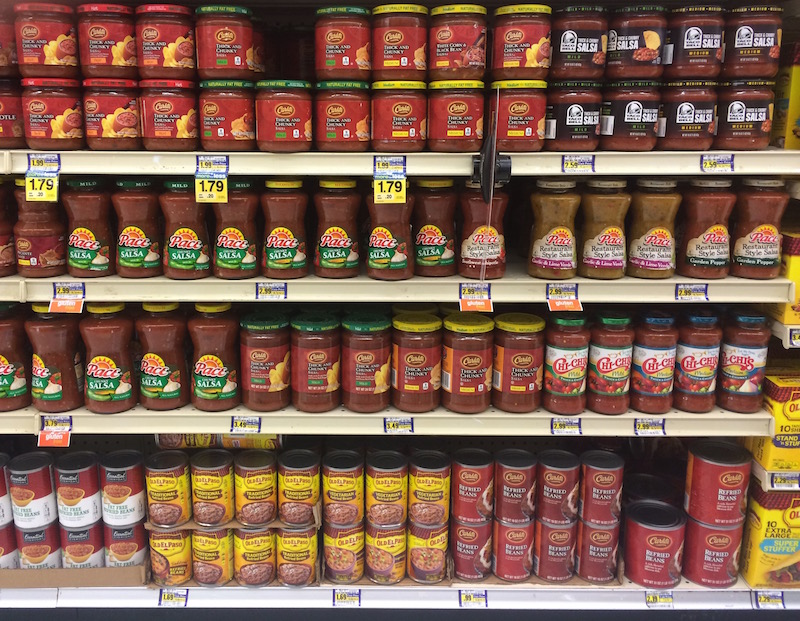 What's your favorite Mexican-inspired dish that your family just loves?