Homemade Spiked Apple Cider
Adapted from Chaos in the Kitchen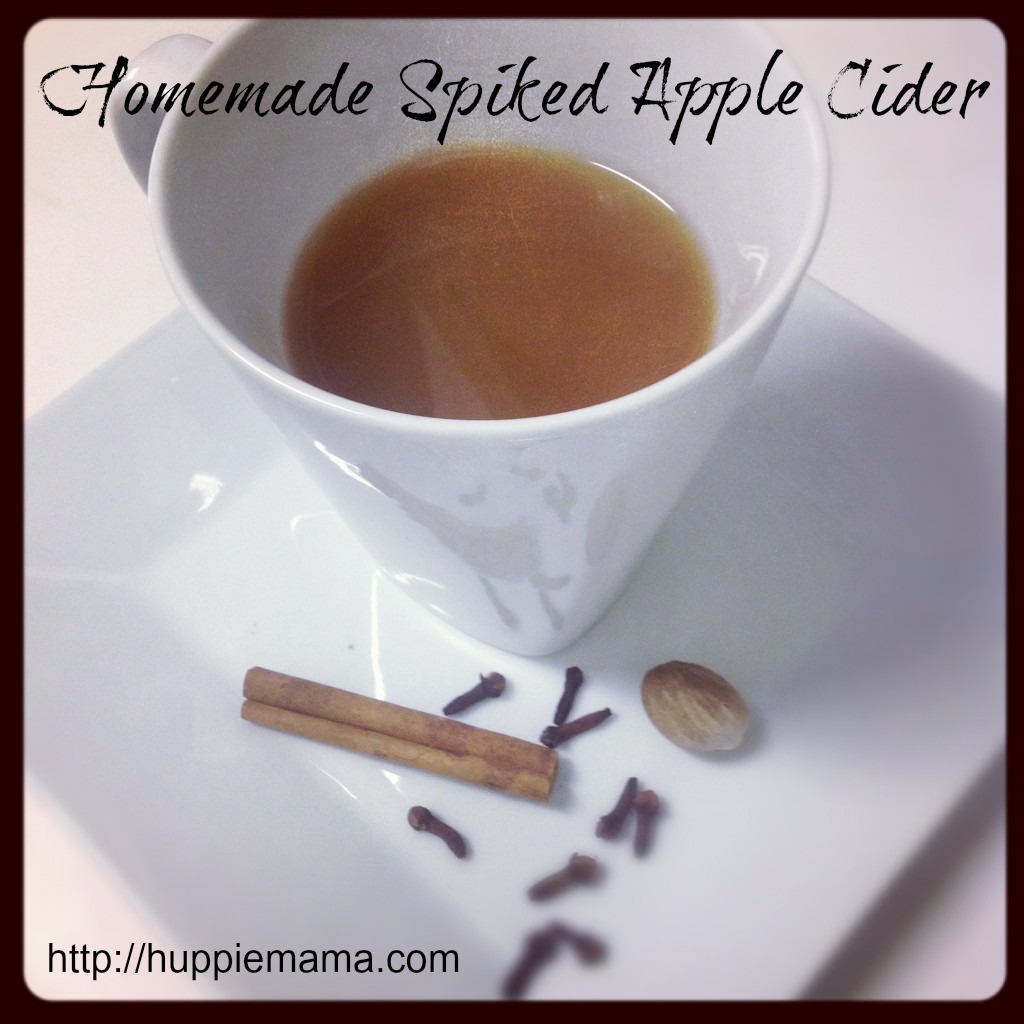 Ingredients:
6 honey crisp apples
1/2 lemon
2 cinnamon sticks
whole nutmeg
about 10 cloves
1/2 cup brown sugar
water
spiced rum (optional…but necessary)
 Directions:
Step 1: Quarter apples (do not core – leave seeds and stems). If you are using sweet apples, like the honey crisp I used, add half a lemon. If you are using tart apples, like granny smith, omit the lemon. Add apples, lemon, cinnamon sticks, nutmeg, cloves, and brown sugar to a large stock pot and fill about 3/4 of the way with water.
Step 3: Simmer covered on a lower heat for an additional hour. If you feel the mixture has reduced too much, feel free to add an extra cup or two of water. Then, turn off the stove top and use a potato masher to soften all the ingredients.
Step 4: Push all the ingredients in the pot through a fine-mesh sieve as much as possible. Some of the apple pulp and skin, along with the spices and lemon, will remain in the sieve to discard. This made about a quart. Because it smelled so good, I drank some before pouring it into the jar, but here is what it looks like…alongside the rum. Add some spiced rum to your liking. If it's been a rough day, add liberally. Best served warm.