Preschool Sewing Spiderweb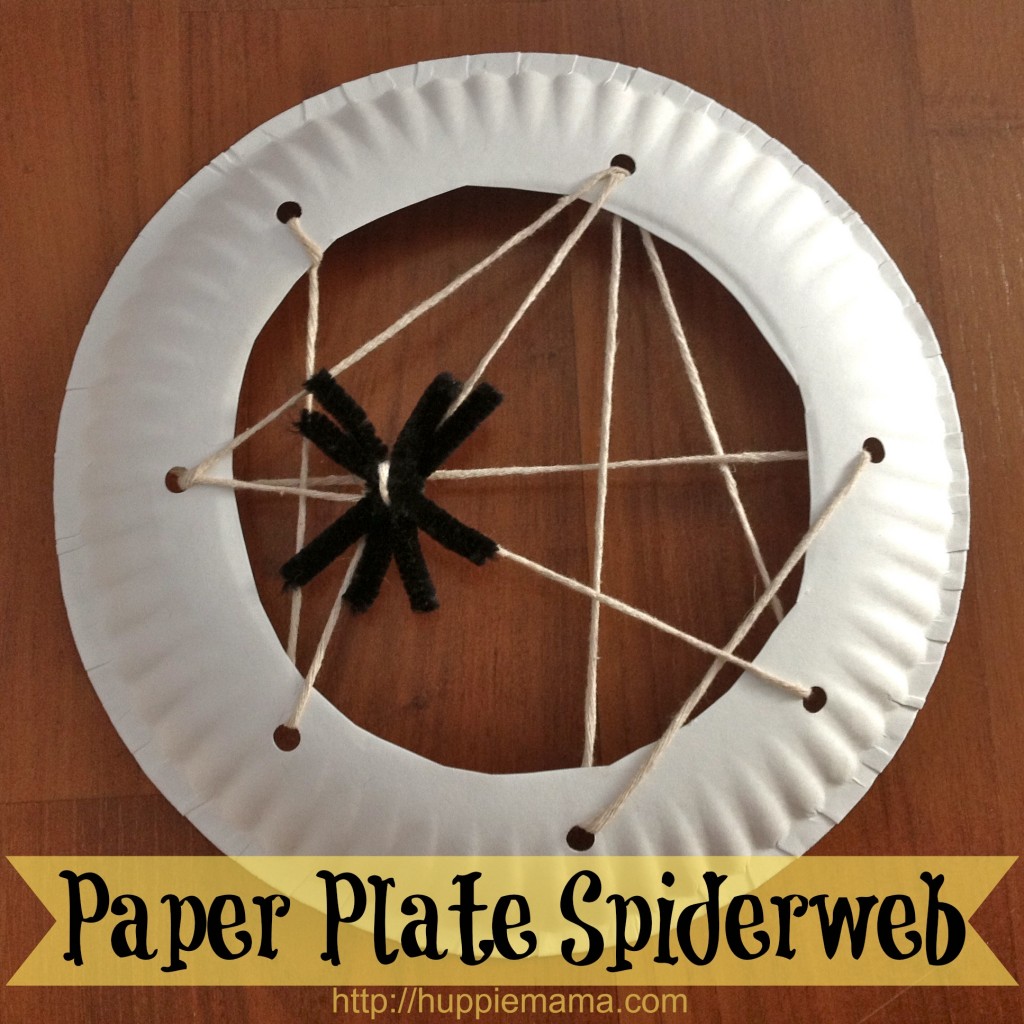 Supplies:
Paper plate
White string
1 black pipe cleaner
Whole punch
Scissors
Directions:
Step 1: Cut out the center of your paper plate. Punch holes all around the inside. Tie the string around one hole and have your child weave through the holes to create the web, providing the amount of guidance necessary for your child to be successful. To stop the string from fraying, place a small piece of clear tape around the end.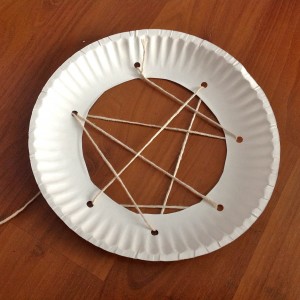 Step 2: Cut a black pipe cleaner into 4 pieces. Help your child twist the pieces together to make a spider.
Step 3: Tie the spider into the spiderweb, and your project is complete!