I absolutely love Middle Eastern cuisine. I saw a few recipes posted recently that I just had to try! Here are the step-by-step instructions to make both. Make sure you begin cooking with the assistance of two knuckleheads. Here are mine:
Flatbread
(adapted from this recipe for Syrian Pita Bread)
Ingredients:
3/4 cup warm water (about 105 degrees)

 3 1/2 T active dry yeast
6 cups unbleached flour
1 1/2 t salt
1 1/2 cups warm milk (also 105 degrees)
Olive oil (for bowl)
Directions:
Set a pizza stone on the bottom rack of the oven and preheat the oven to 500°. In a bowl, combine the water and yeast and let stand until foamy, about 10 minutes.
In a mixer, combine the flour with the salt. I used coarse Himalayan pink salt.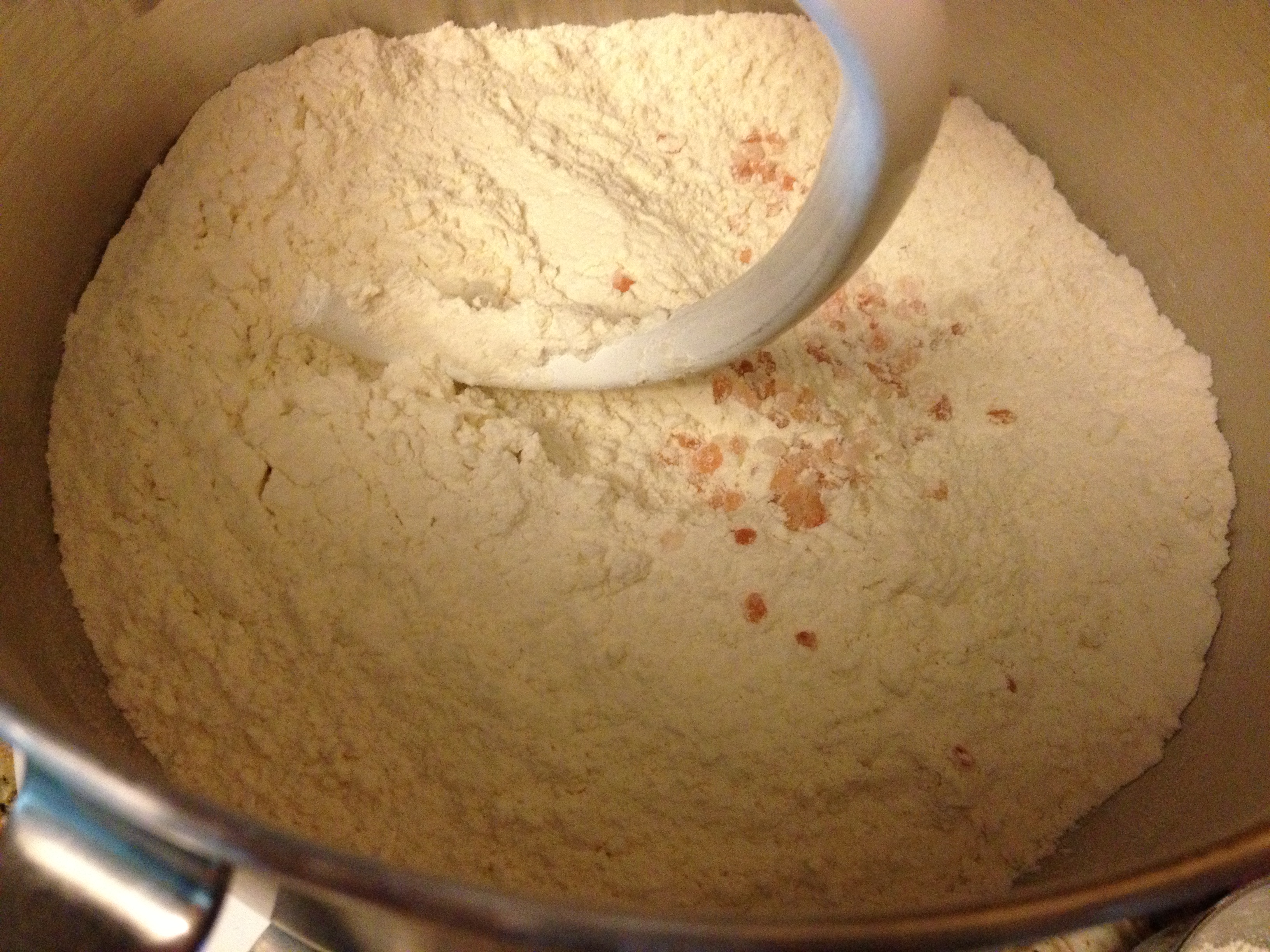 Pour in the yeast mixture and then the warm milk and mix until the dough forms a ball. Turn the dough out onto a lightly floured work surface and knead it a few times. Form the dough into a ball. Lightly oil a bowl with olive oil. Transfer the dough to the bowl and turn to coat.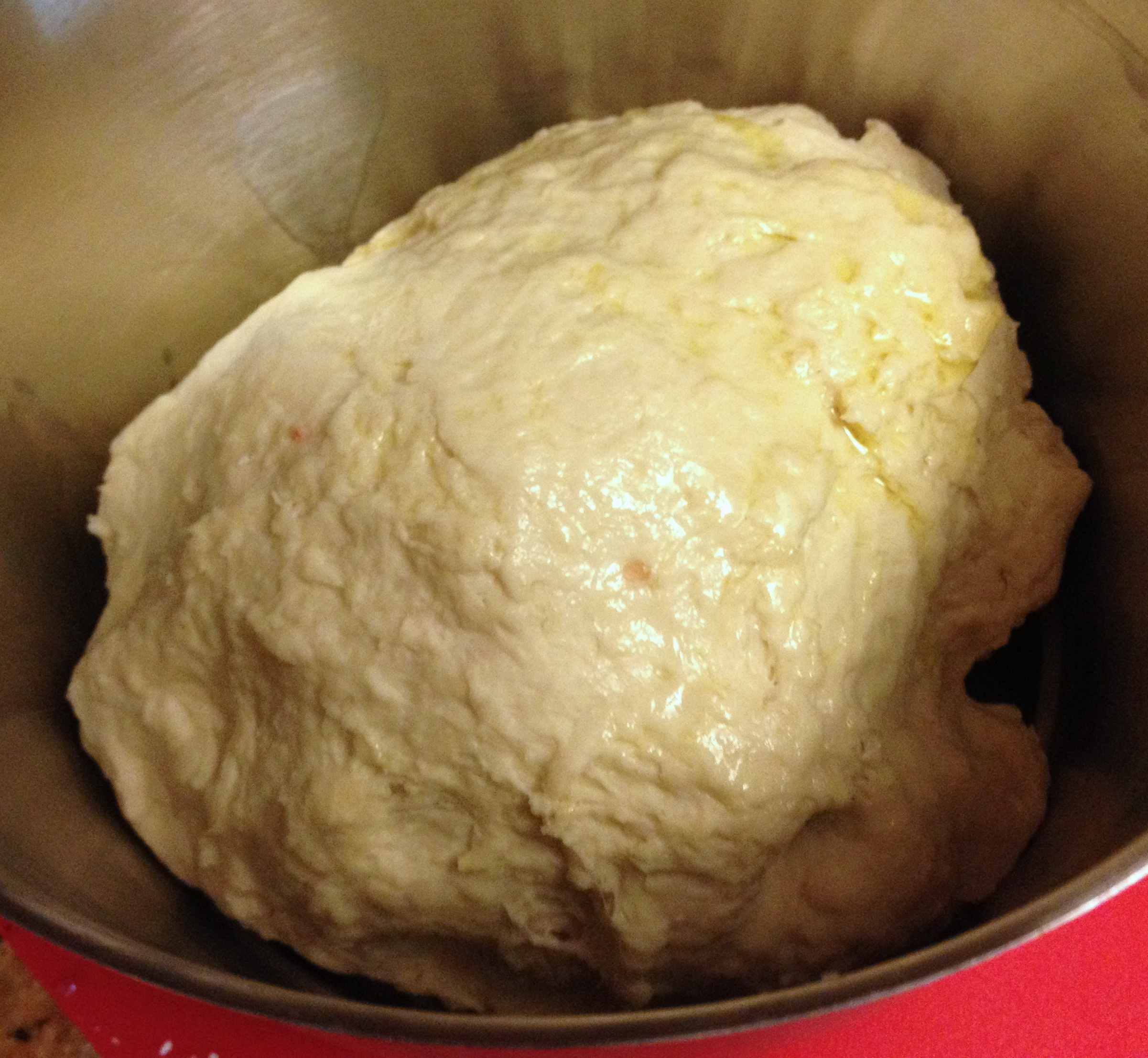 Cover the bowl with a warm, damp rag and let the dough rise in a warm place until doubled in bulk, about 1 hour.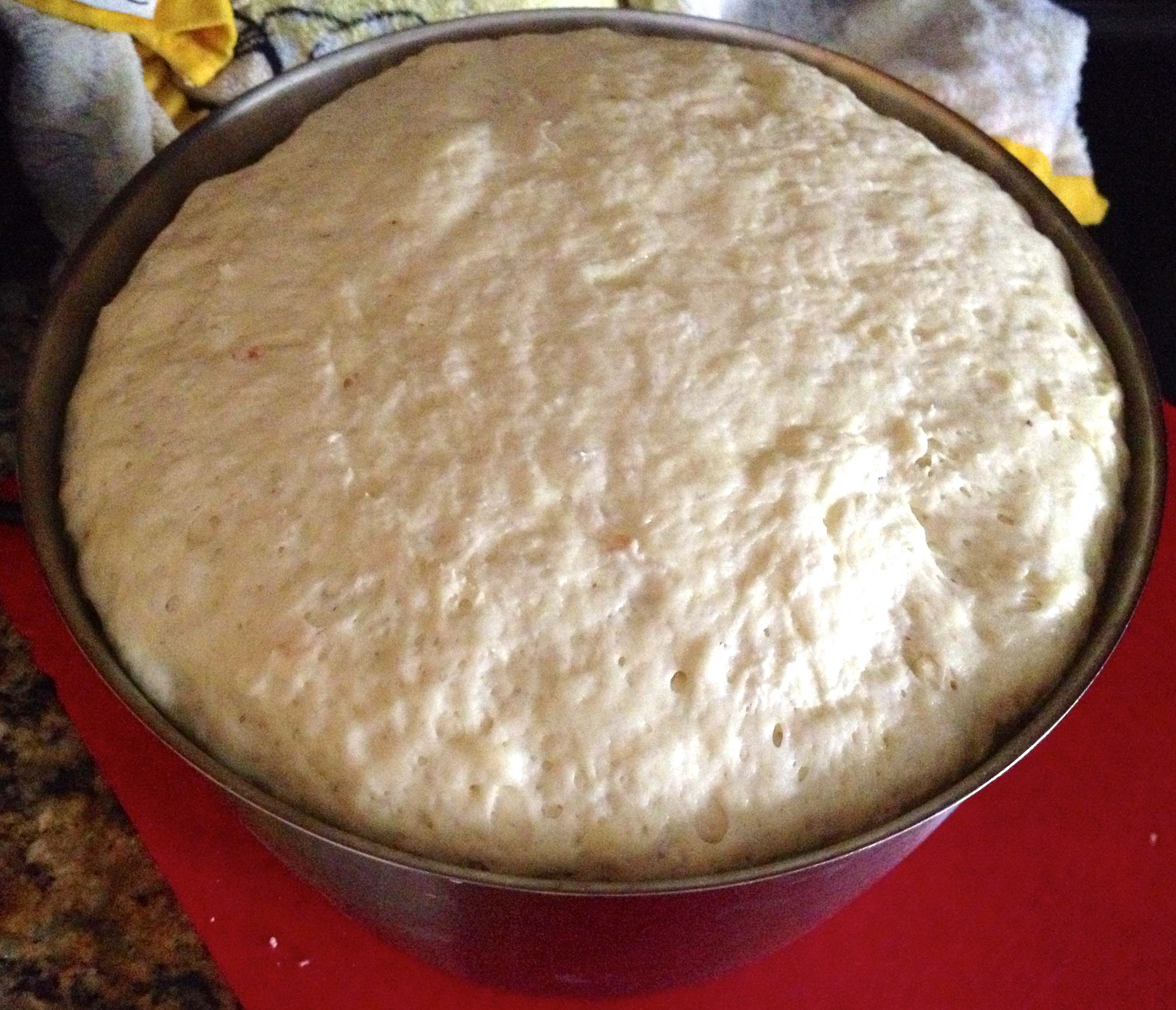 Lightly dust a work surface with flour. Punch down the dough and cut it in half. Cut each half into 8 pieces and roll them into balls, then flatten into 6-inch rounds. Arrange the rounds on the work surface or on floured baking sheets; cover with plastic wrap. Let rise until puffy, 25 minutes.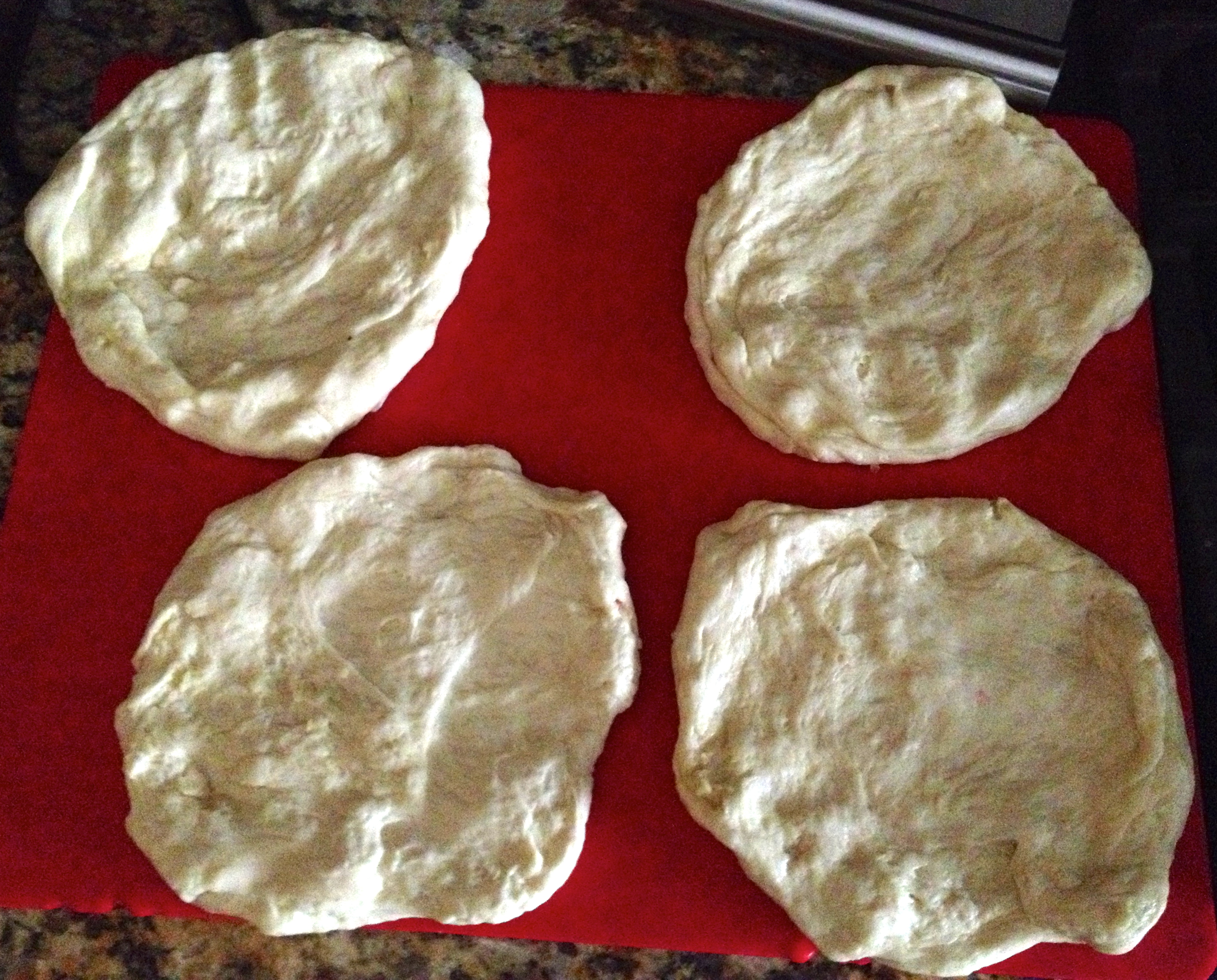 Using a lightly floured pizza peel, slide 4 of the rounds onto the hot pizza stone at a time and bake for about 5 minutes, until the pitas puff up. Serve hot or wrap in foil to keep warm.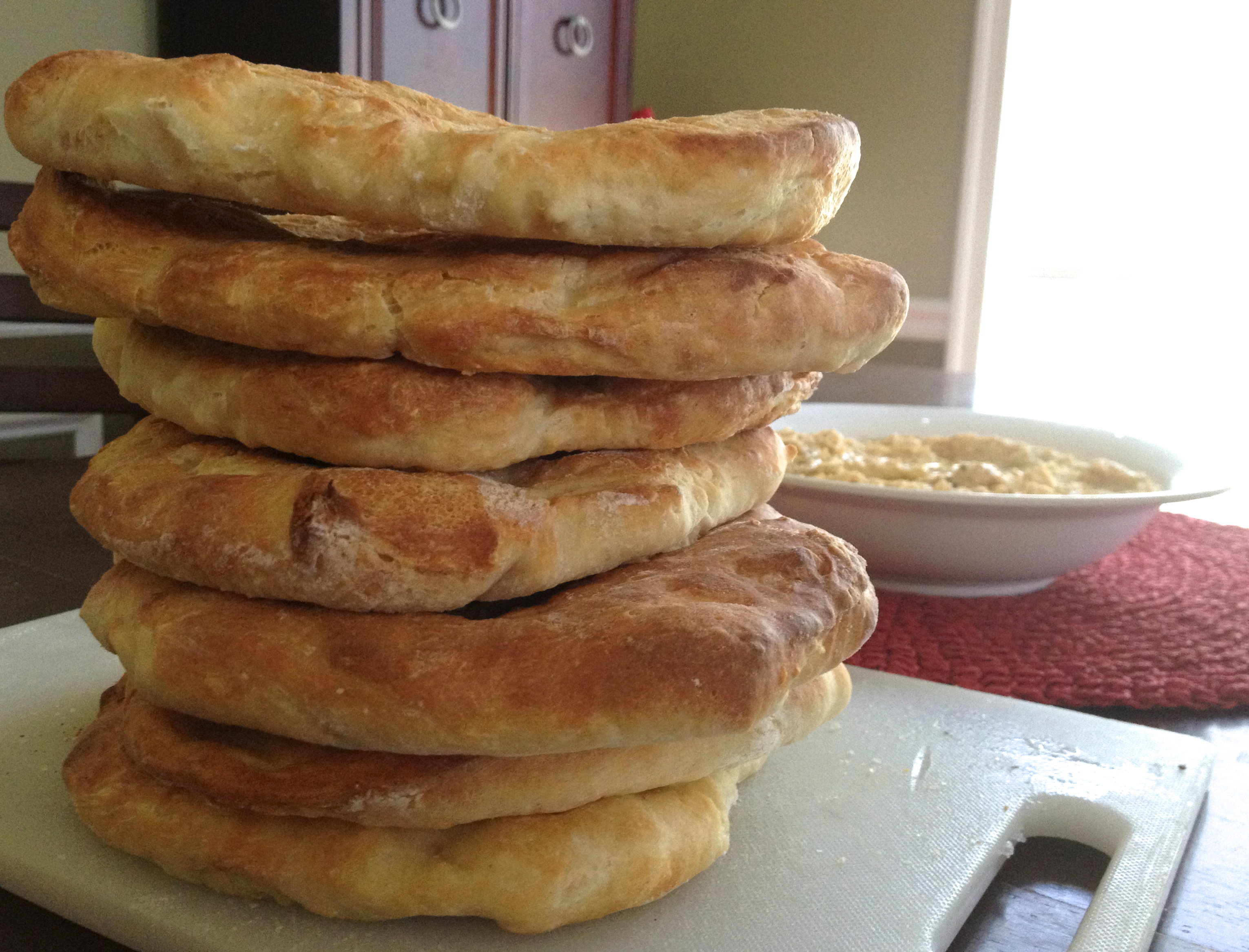 Makes 8 flatbreads.
Hummus
(adapted from How to Make Really (Smooth) Authentic Hummus)
Ingredients:
2 cups soaked chickpeas

1/4 cup tahini

1/2 cup lemon juice

2 cloves of garlic, roasted

1 tsp sea salt

1 tsp cumin

Additional water (or cooking liquid from chickpeas) to thin
Directions: 
To make a really delicious hummus, you must purchase dried beans and soak them. I soaked about a cup of chick peas in salted water for 8 hours. Here is what they look like after soaking.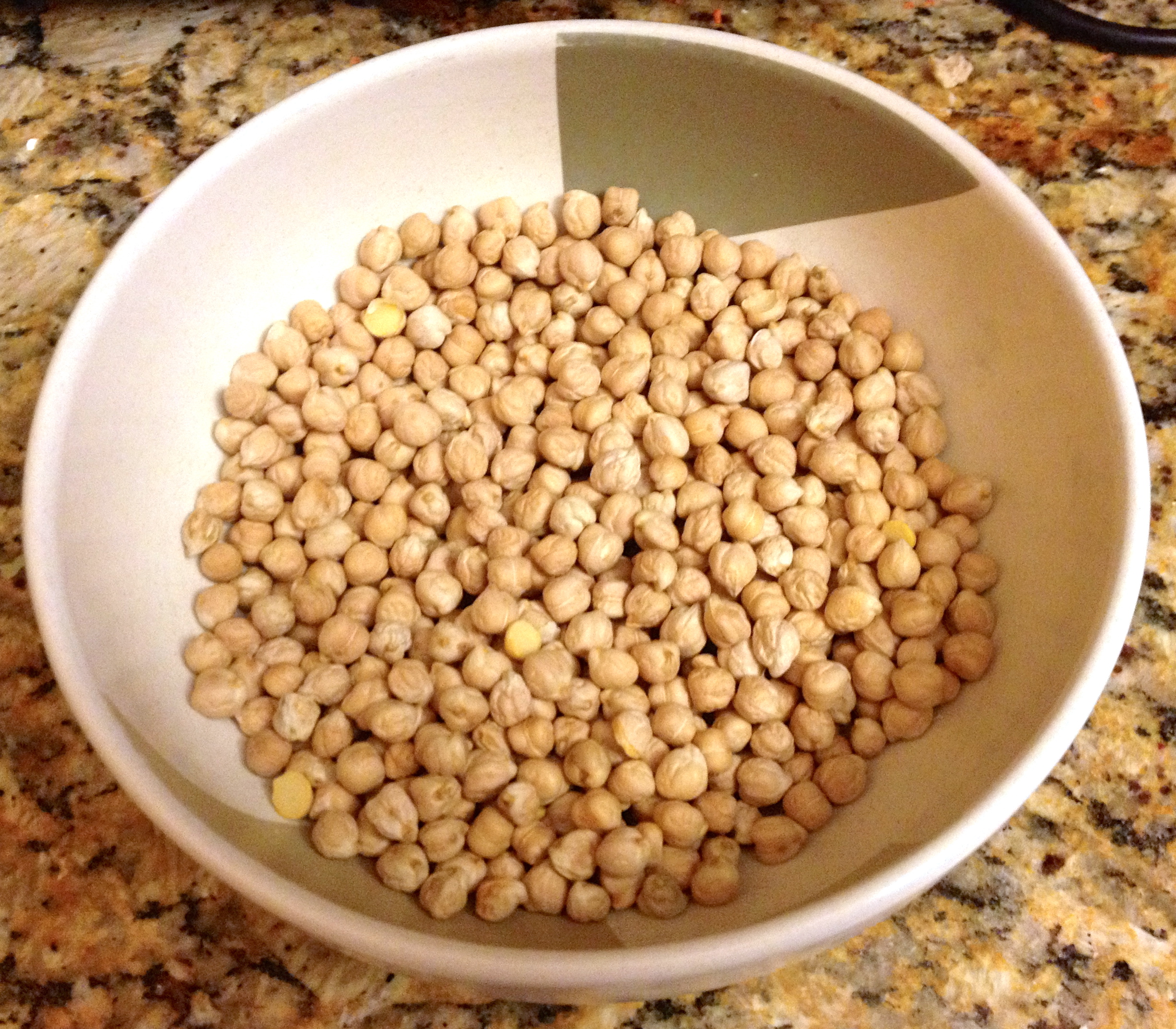 You can roast your garlic in advance by coating in a little grapeseed oil and wrapping in foil. Roast in your oven for about 20 minutes, or until garlic is paste-like. Cook the soaked chickpeas in a pot of water about 1 hour or until tender. Here's what they look like after cooking.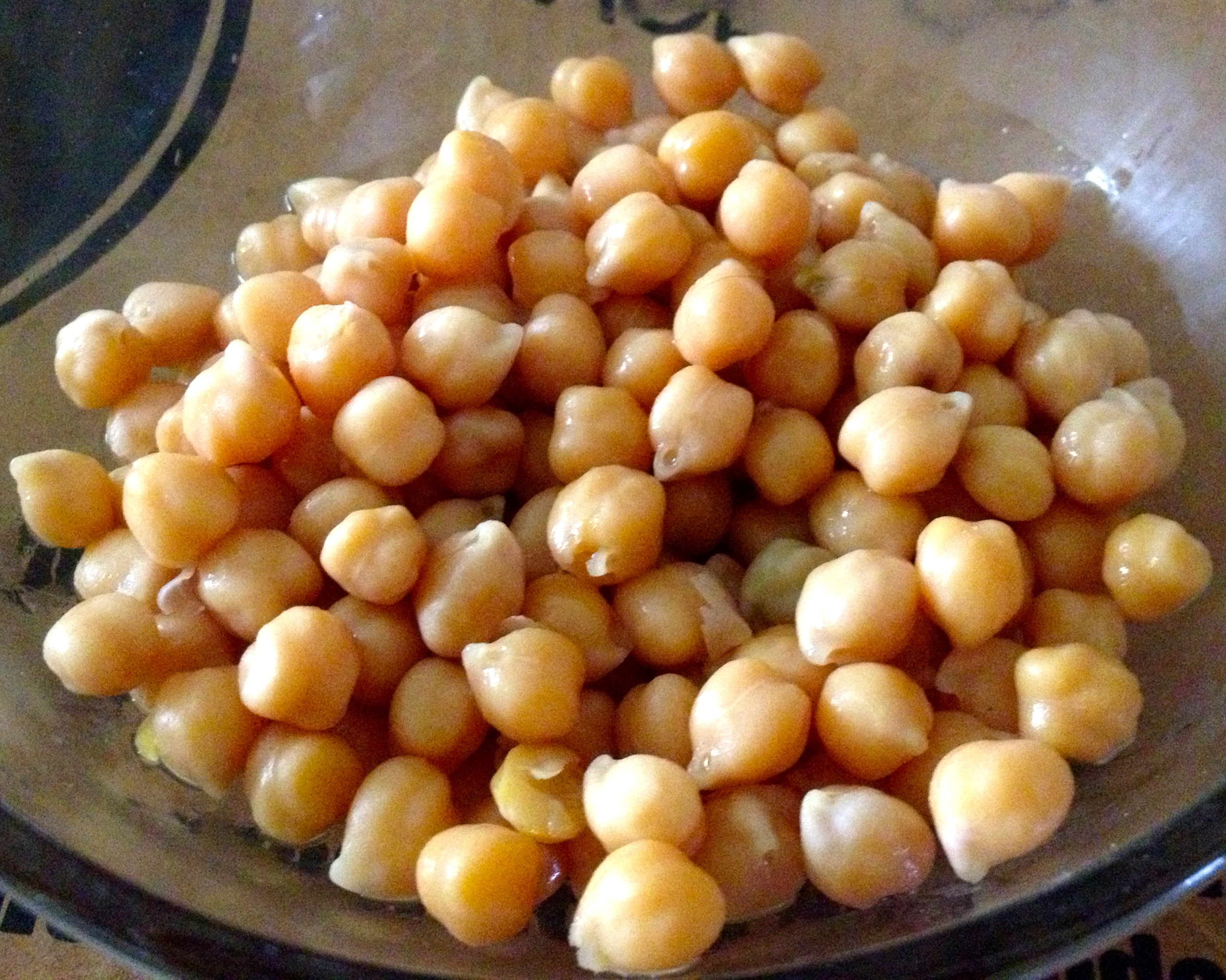 Combine all ingredients into food processor and run until it is smooth. You may need to add a few splashes of the cooking liquid (or water) to reach the desired consistency.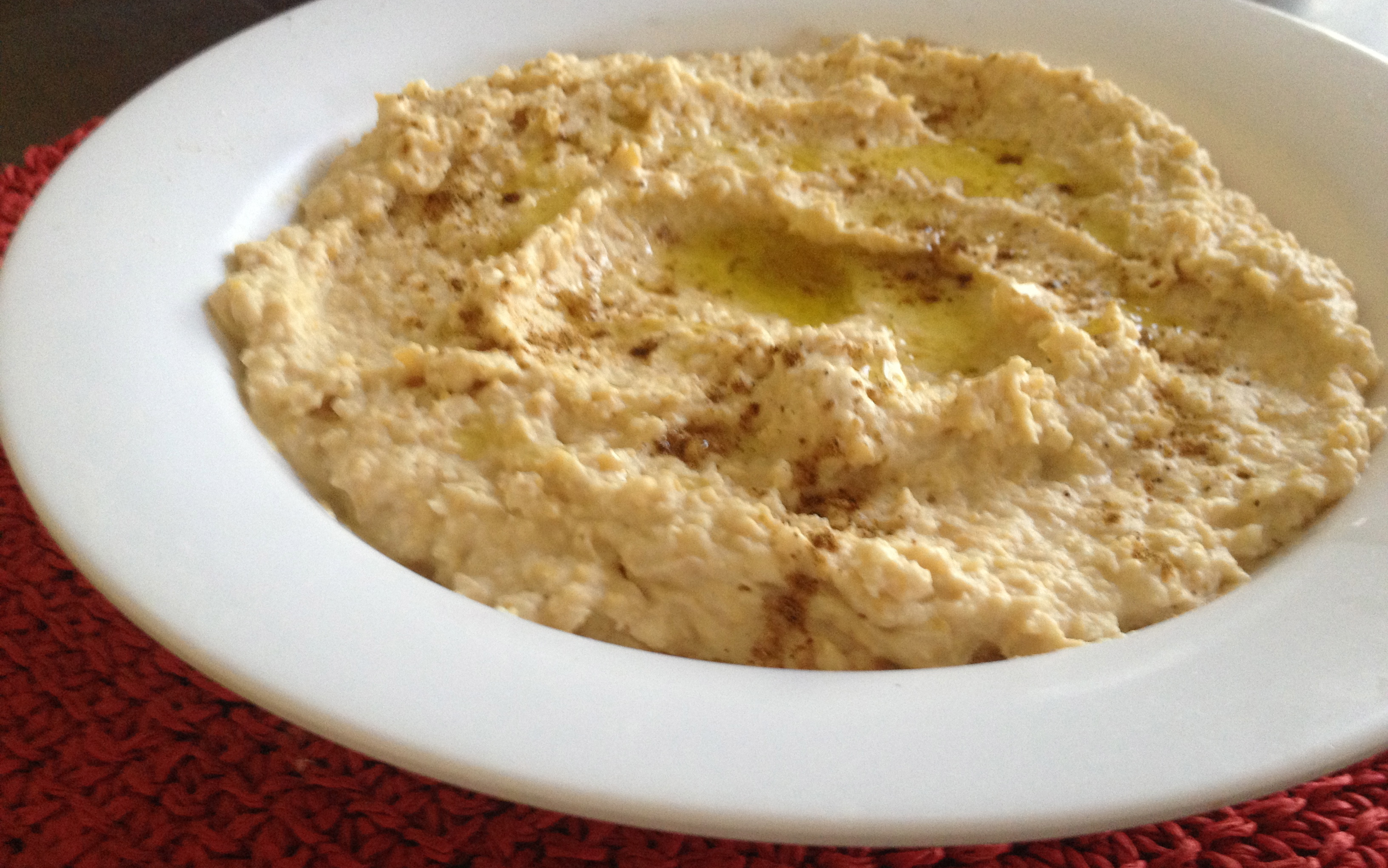 We served our hummus and flatbread with roasted vegetables. Choose a few of your favorites, coat in grapeseed oil, and roast in the oven at 425 degrees until they are tender. We made eggplant, tomatoes, and onion.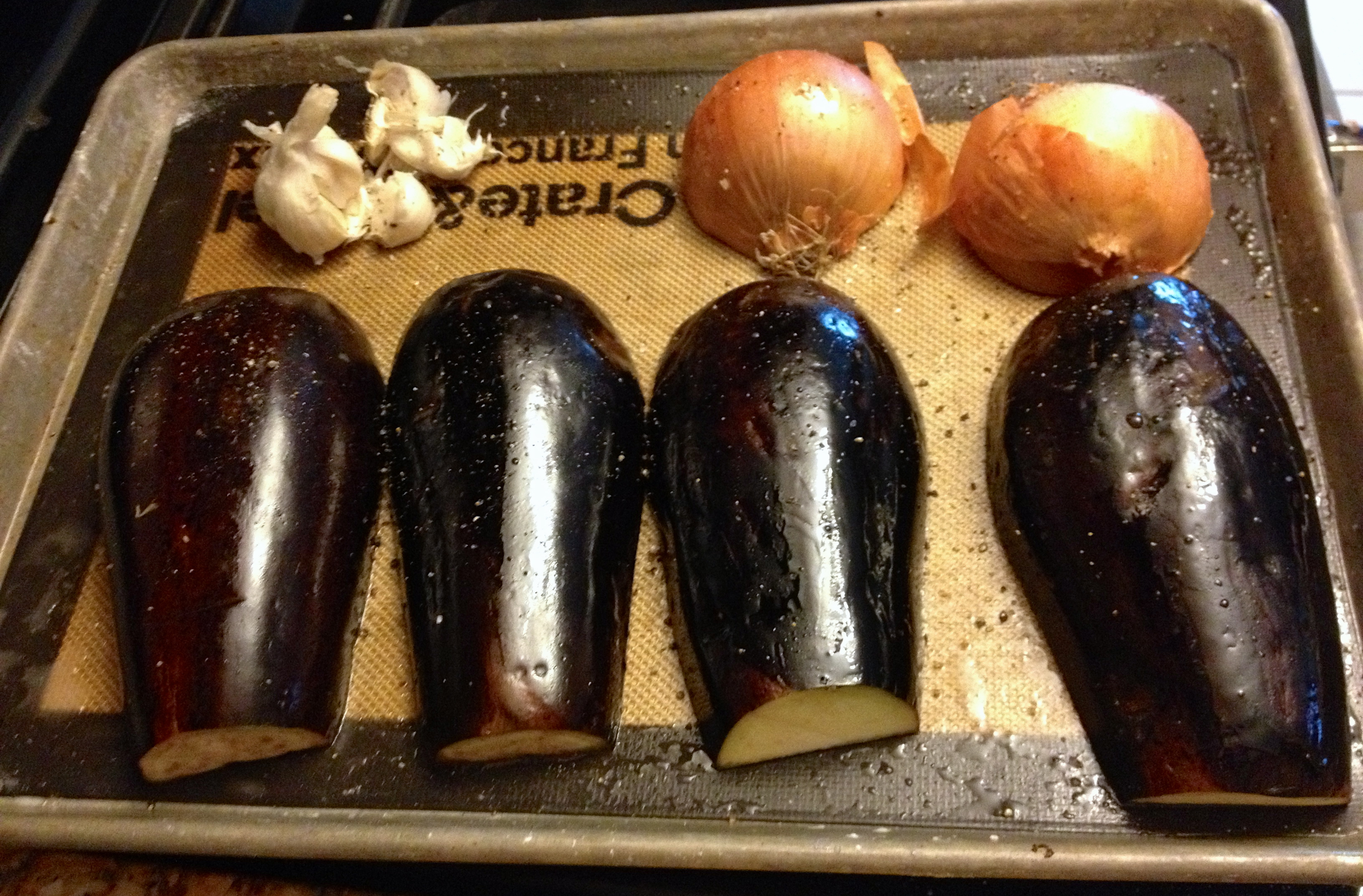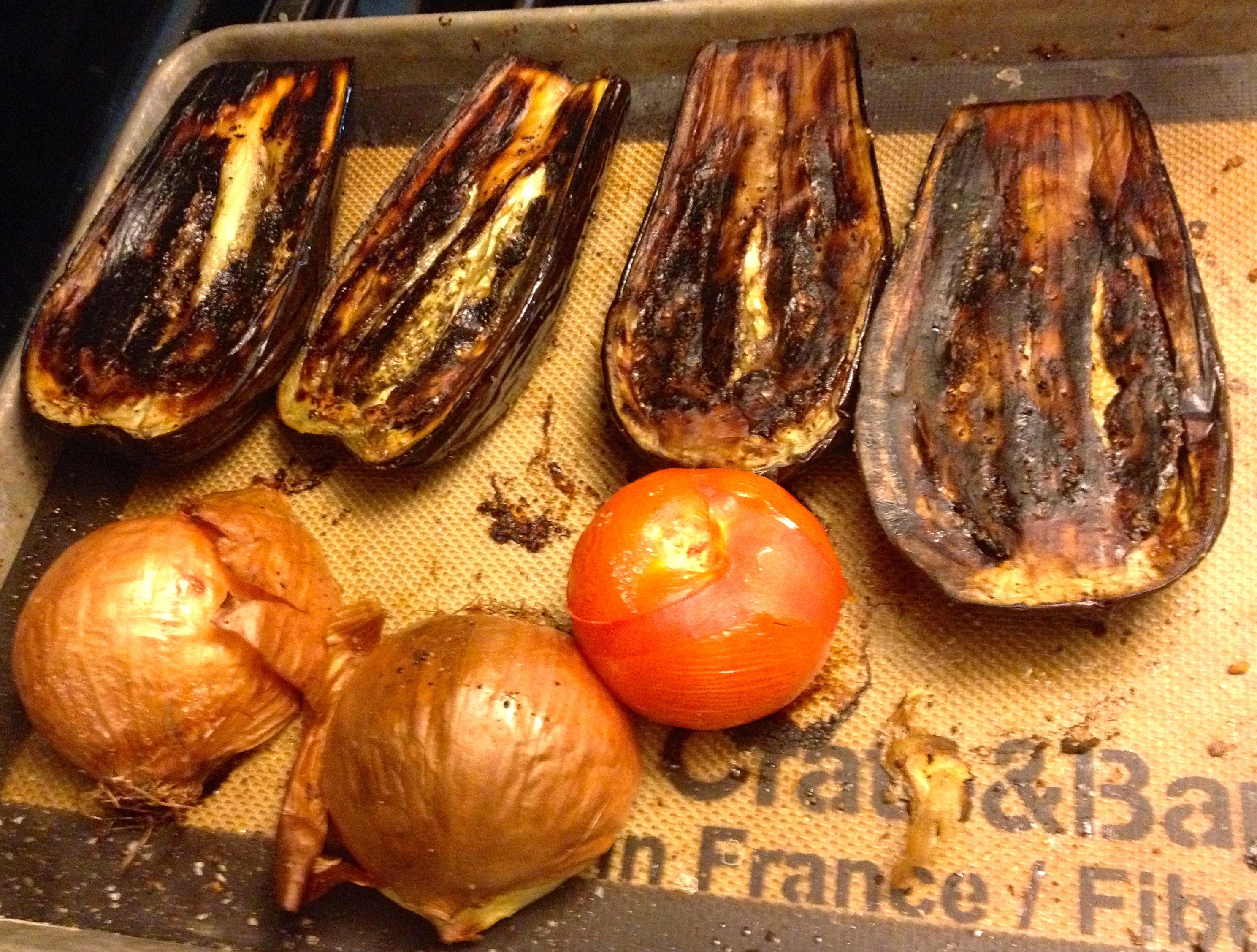 And here's our delicious vegetarian feast! Healthy, flavorful, and absolutely scrumptious!