I like setting up activities for my children that give them some structure but also allow them to explore independently. Sensory bins do just that. With each theme that we choose, I try to set up at least one sensory activity that can be used again and again. To learn more about our themes, click here. April was our Spring/Earth unit, so I thought a garden fun sensory bin would be perfect! Here's what the bin looks like.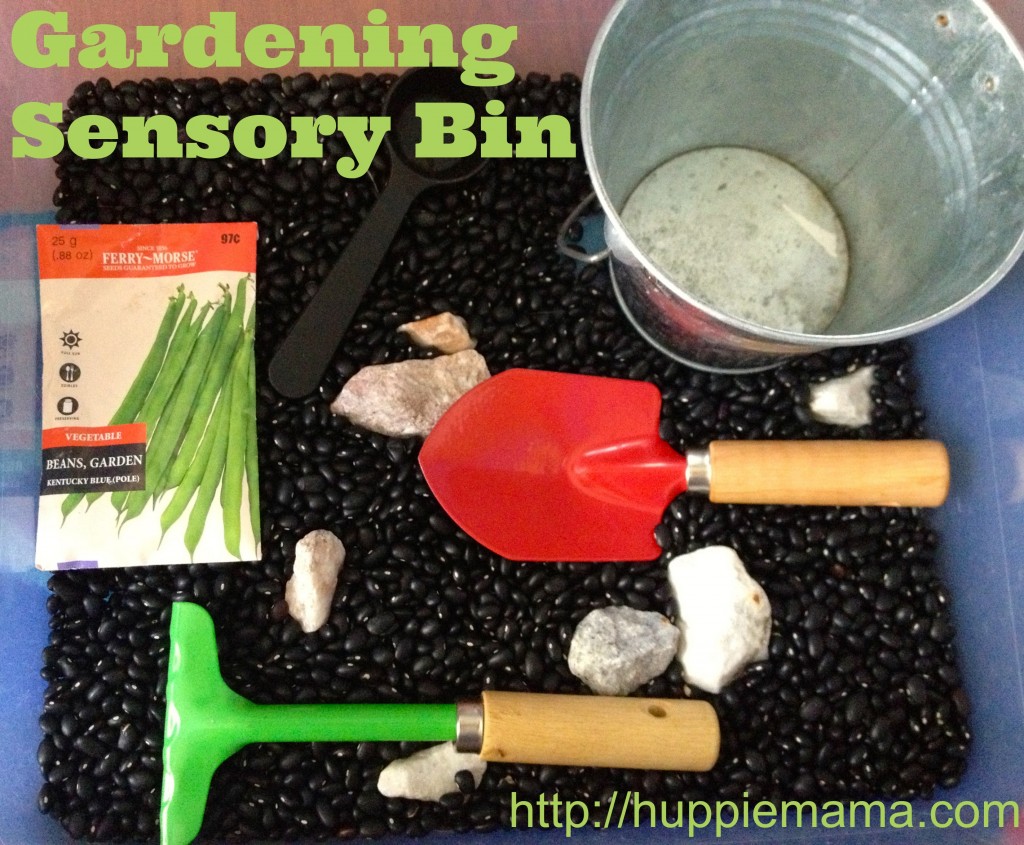 I used black beans as the soil. I included a packet of green bean seeds. The cool thing about the seeds is you can feel the texture of the beans through the paper packet, and they're pretty fun to shake and use as an instrument. I placed a small metal bucket, a little scoop, a trowel, a mini-rake, and some rocks in as well. I purchased the trowel and rake years ago, but I actually saw that they are available in the $1 bins now at Target. I thought afterwards it would be cool to include plastic insects and/or worms as well. This was about 3 pounds of black beans and a bin that was large enough for my children to sit across from each other and play. Usually I place a large plastic tablecloth on the floor for easier clean up. If the kids want to dump the beans out, they can. If they want to climb inside the bin, they can. If they want to grab additional containers, they can do that as well. That's the fun, creative part!
Sometimes they play independently.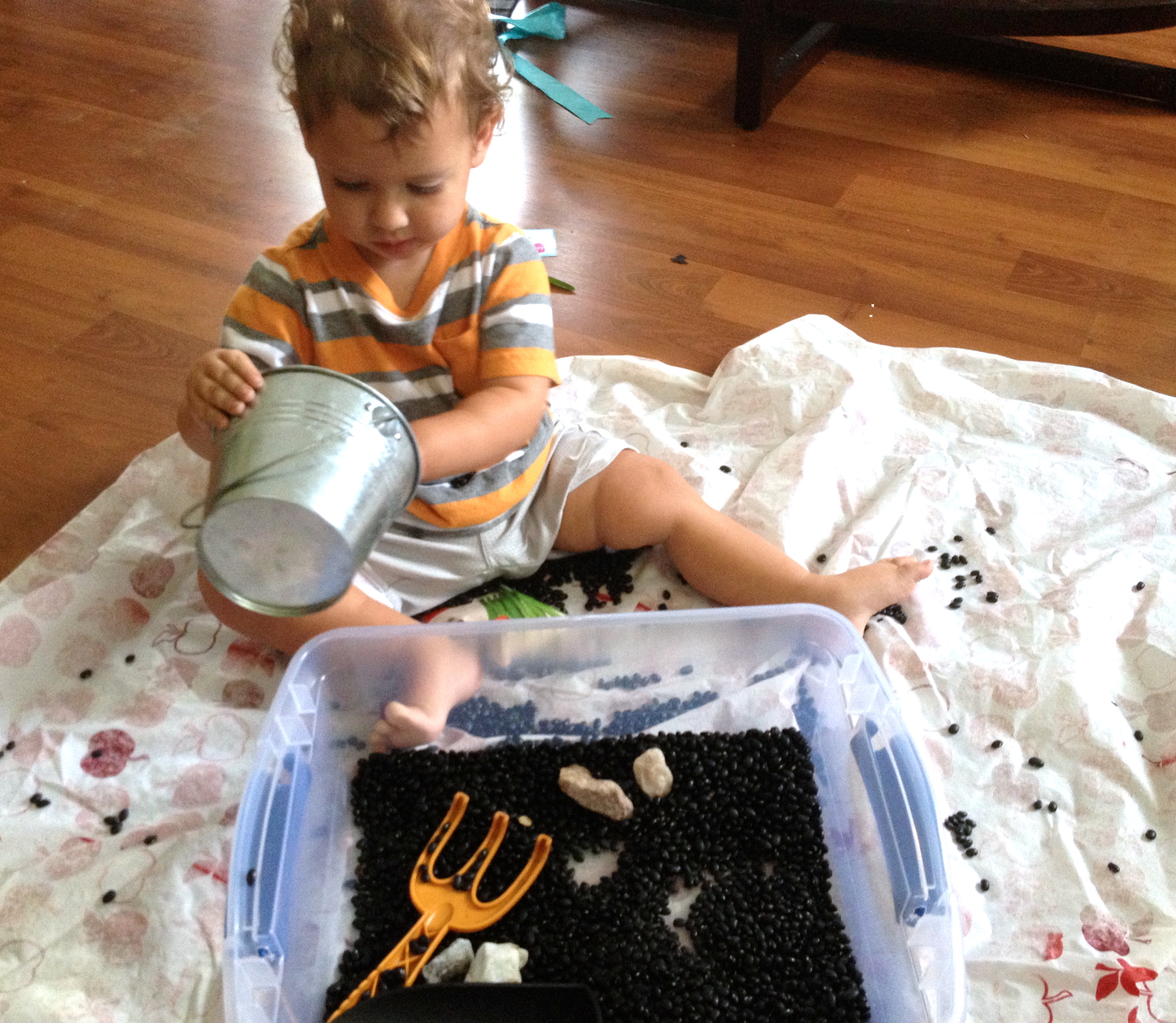 Sometimes they play together.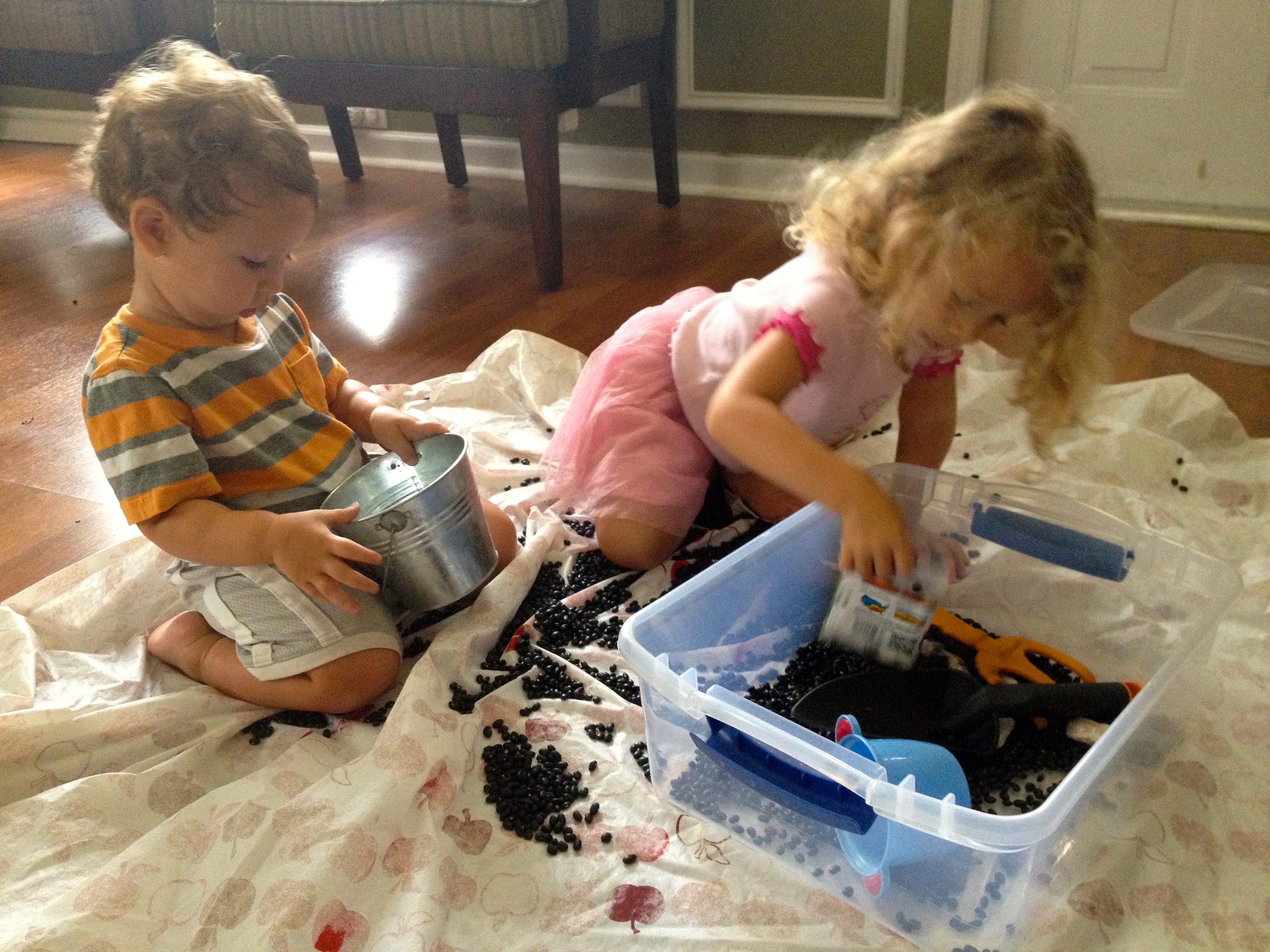 And sometimes, they bring in other toys. Here, they were feeding the black beans to the pelican. Hey, why not?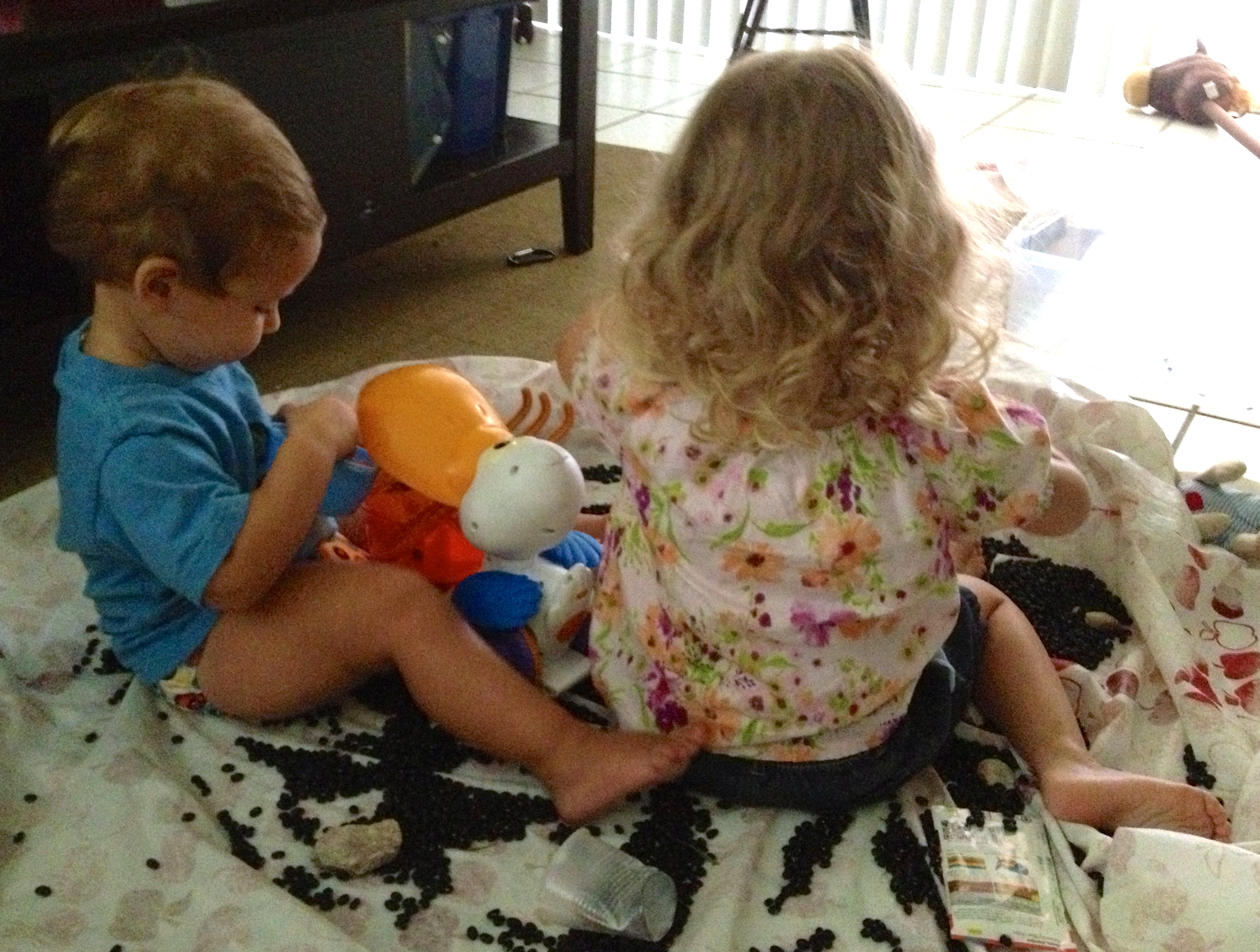 Sensory exploration is great open-ended play that allows children to play independently or together. Include a variety of related items in each sensory bin for endless creativity!