Six out of 7 nights a week, I cook a beautiful from-scratch meal for my family. I take few shortcuts, as I really believe in the value of fresh ingredients. I also find that even when I do take shortcuts, they do little to benefit me financially or time-wise, and in the process, I often compromise the nutrients in my recipes. So, I decided it was time to conduct an experiment: Homemade vs. Blue Box mac & cheese. THIS WAS EPIC! I tried to use mainly ingredients that could be purchased at Walmart. While I'd prefer to make my mac & cheese with raw cheddar and organic pasta, I wanted to keep this simple. Stonyfield organic whole milk, organic butter, Kraft shredded cheddar, King Arthur unbleached all-purpose flour, and Walmart brand whole wheat elbow macaroni.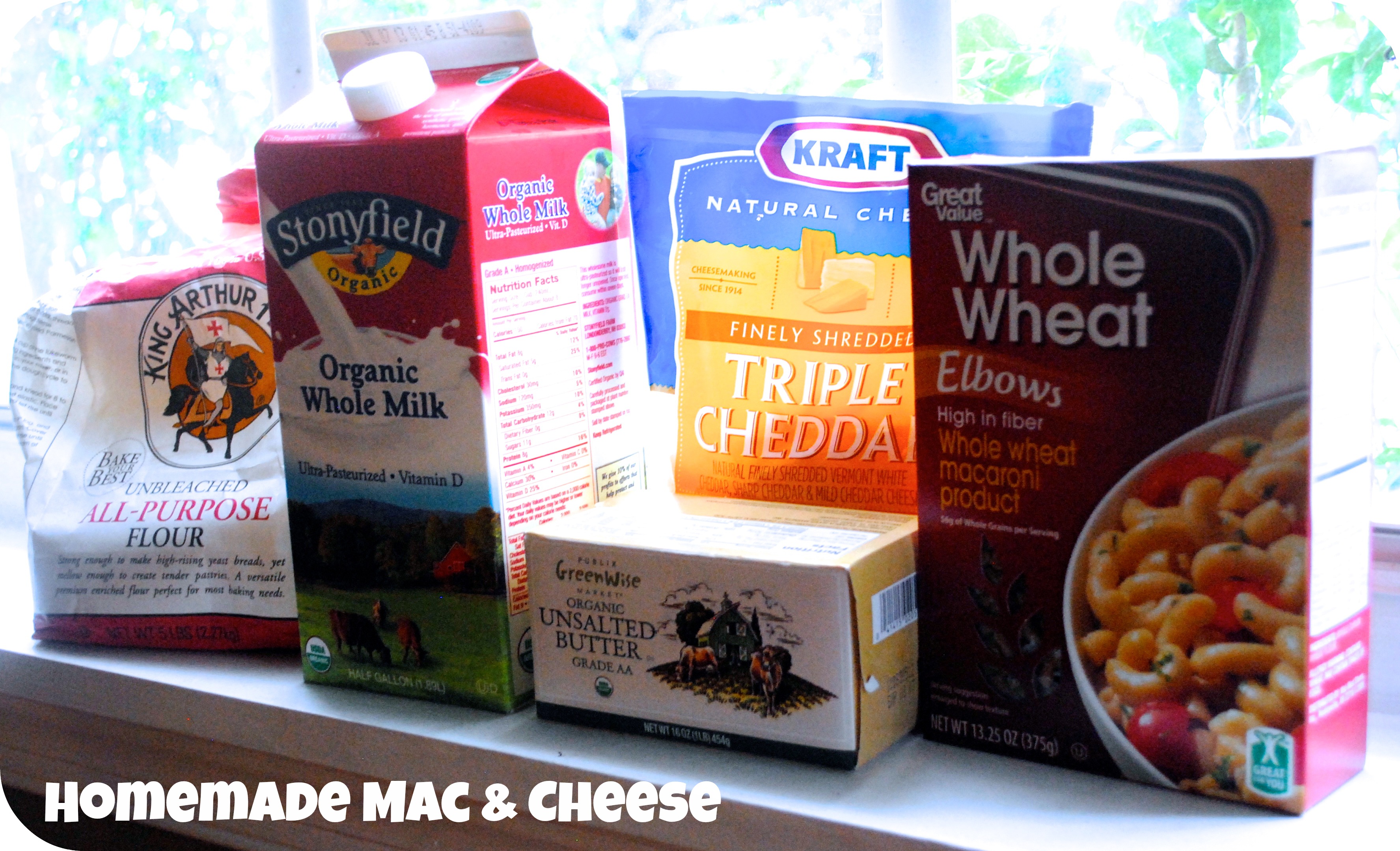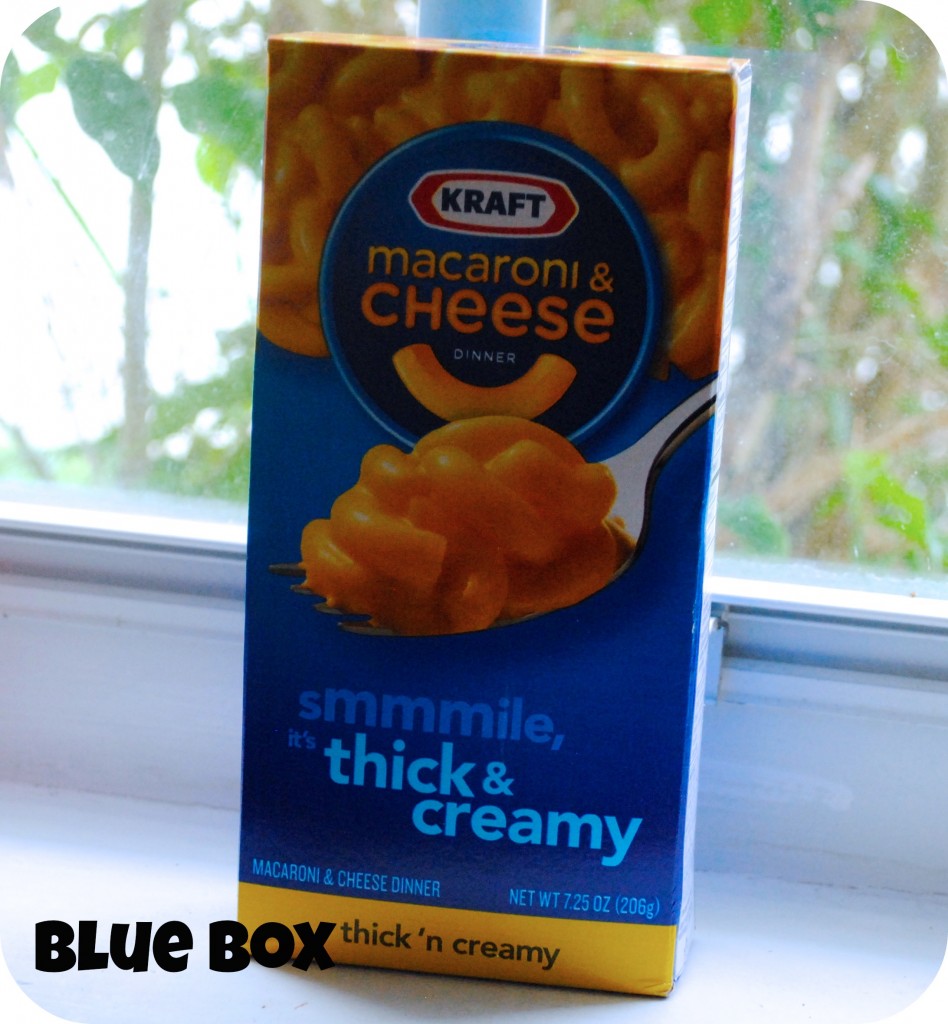 Here's how I began. I placed two pots of water on the stove to boil at 6:26. I chose pots that were about the same size and burners that were about the same size. I have to control my variables as best as possible in this "experiment."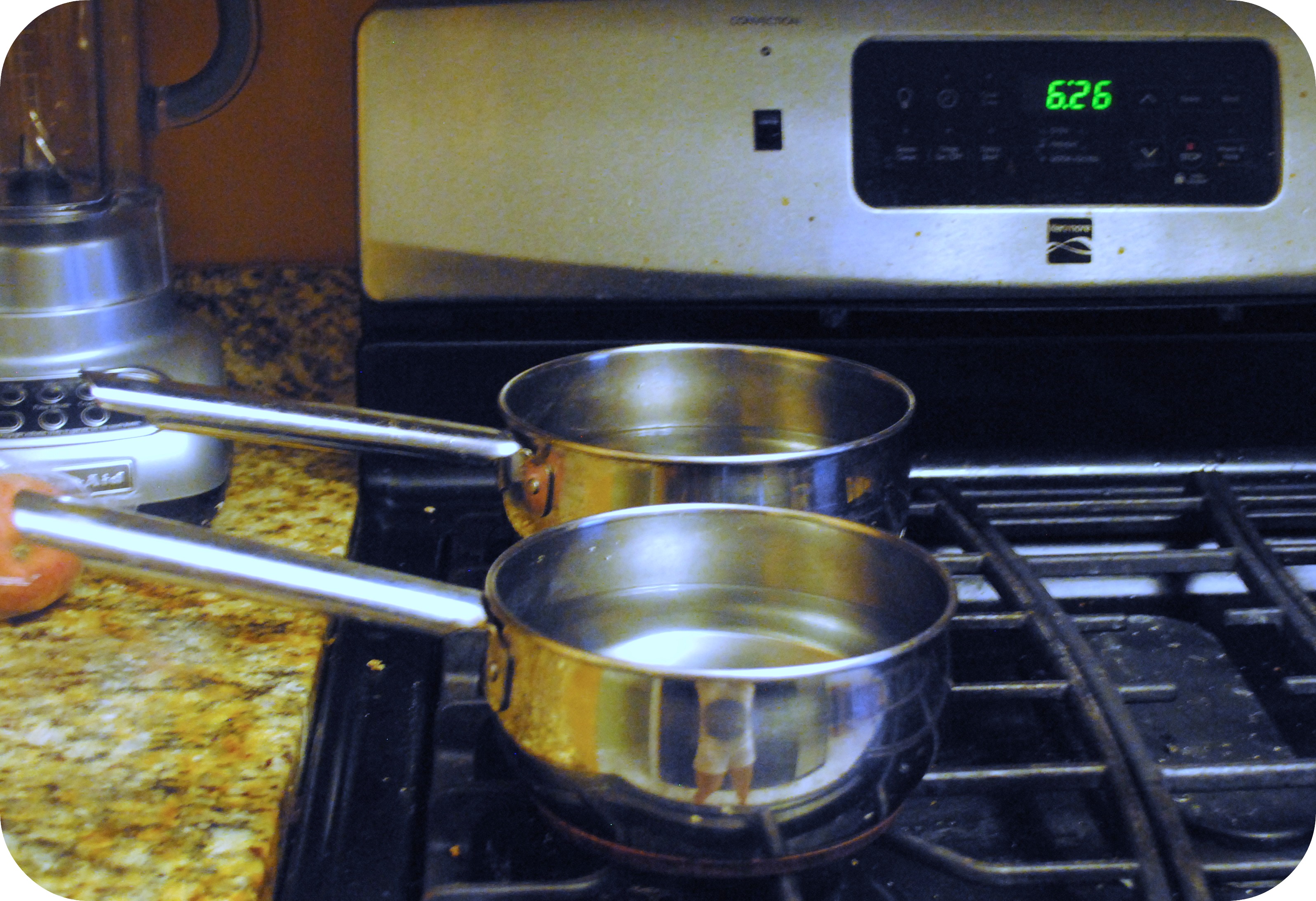 While the water was heating up, I began making my cheese sauce. I started out with 1.5 T of organic butter and 1.5 T of unbleached all-purpose flour.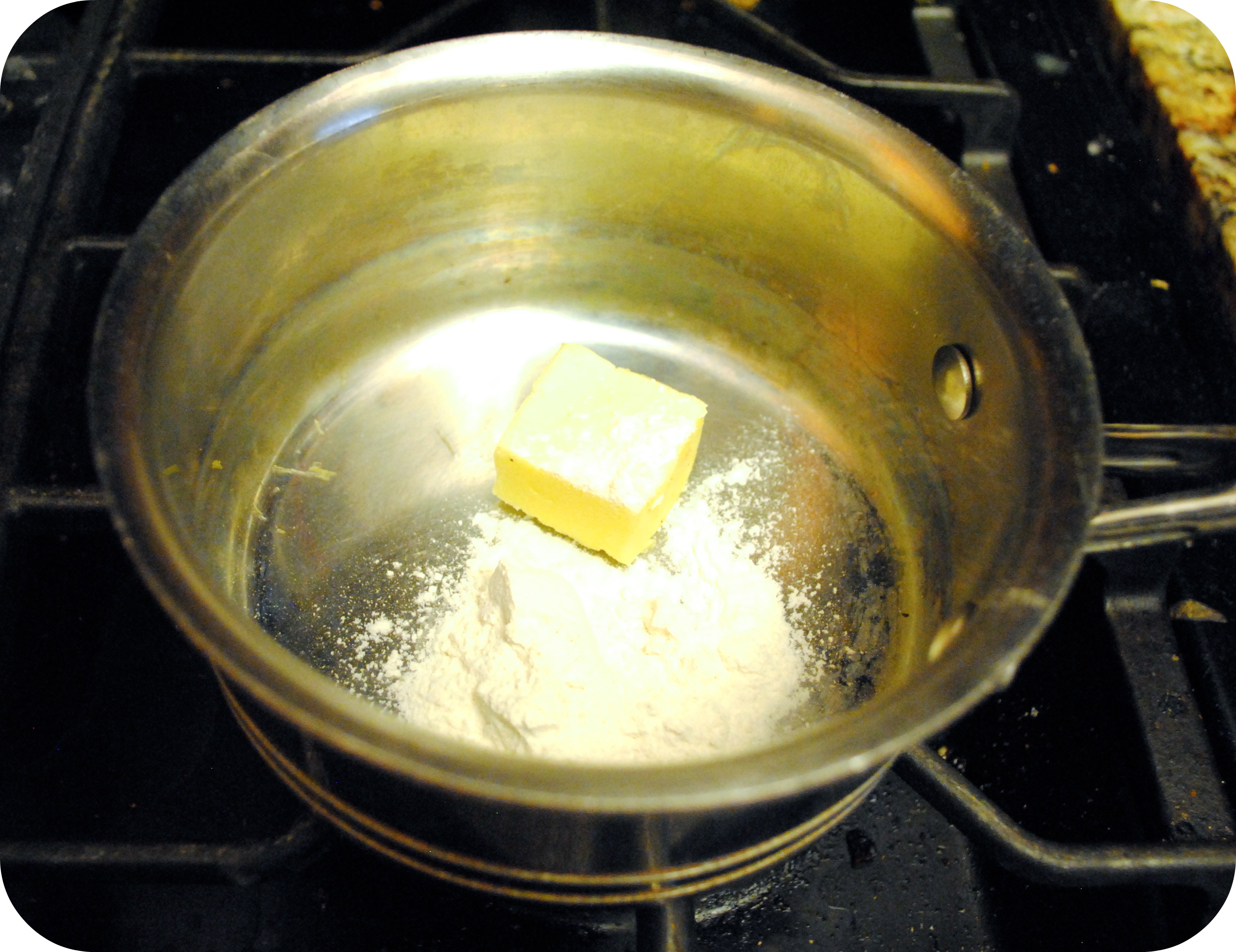 I combine the two over low heat to create a roux.
I whisked in a cup of organic whole milk to make a beschemel sauce. I had to raise the temperature to medium-high for the sauce to thicken. I also added a little salt and pepper.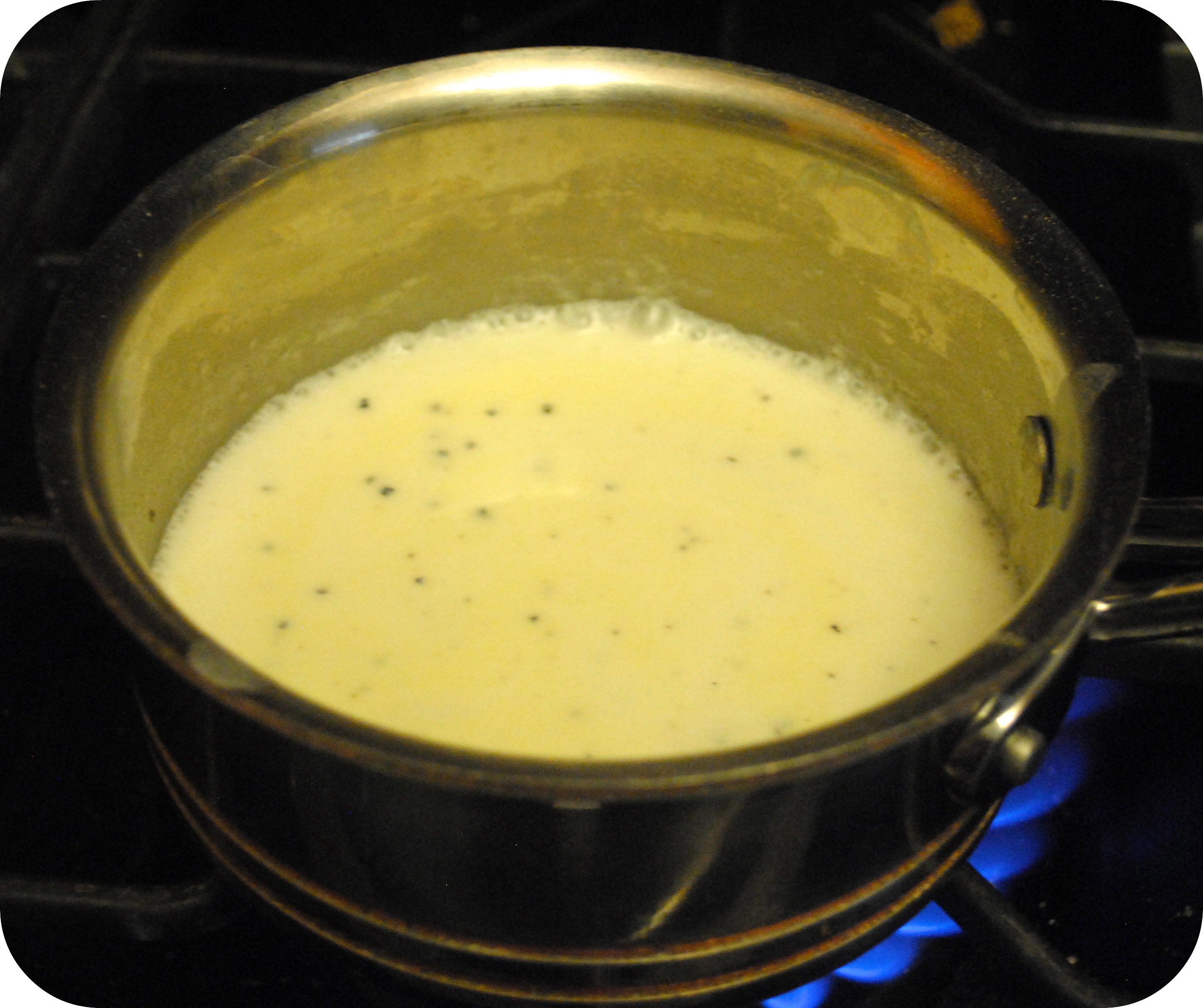 I added 1 cup of shredded cheddar cheese.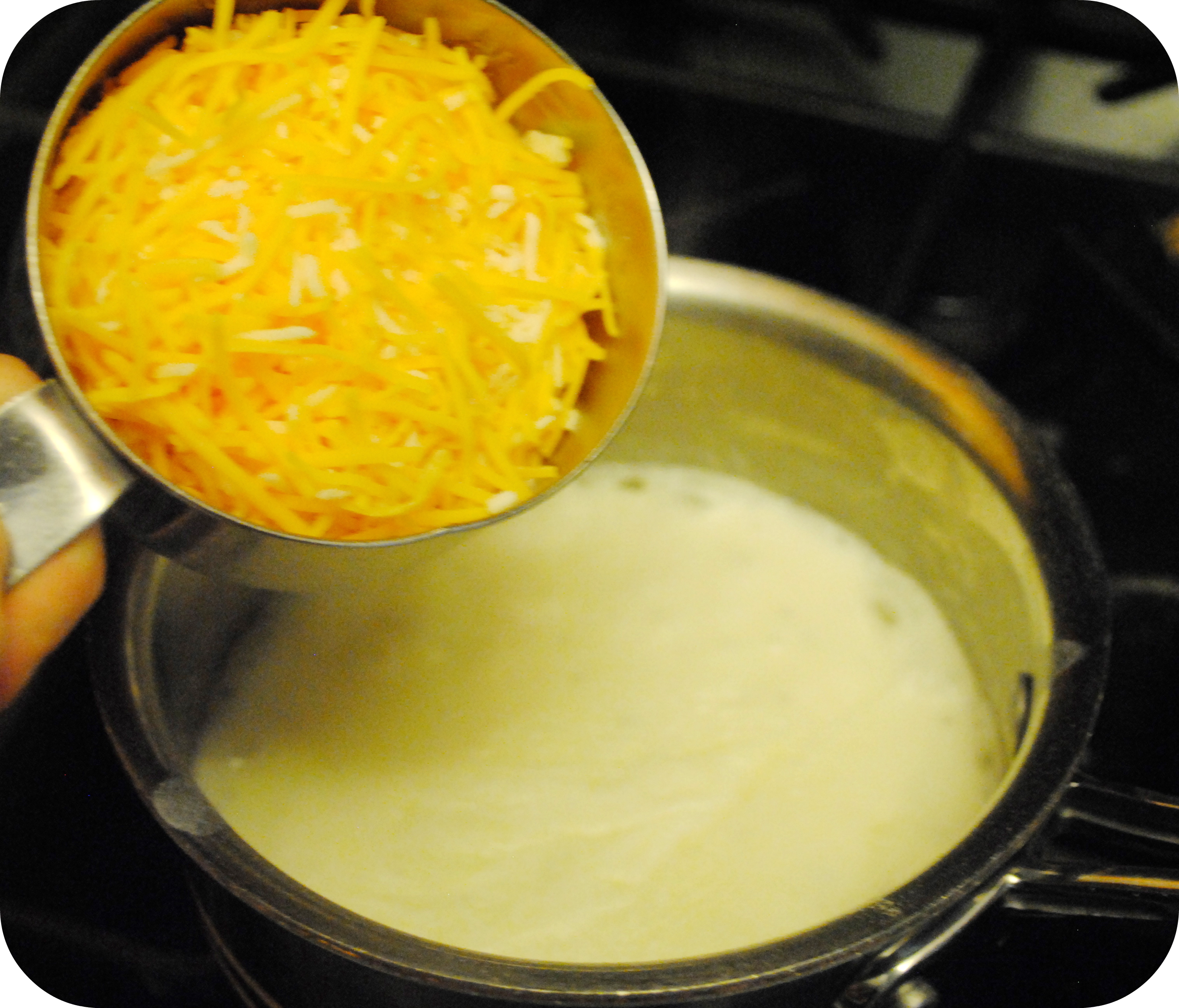 Here's my completed cheese sauce. This was finished just in time for me to add the pasta to the boiling water (maybe about 6 or 7 minutes?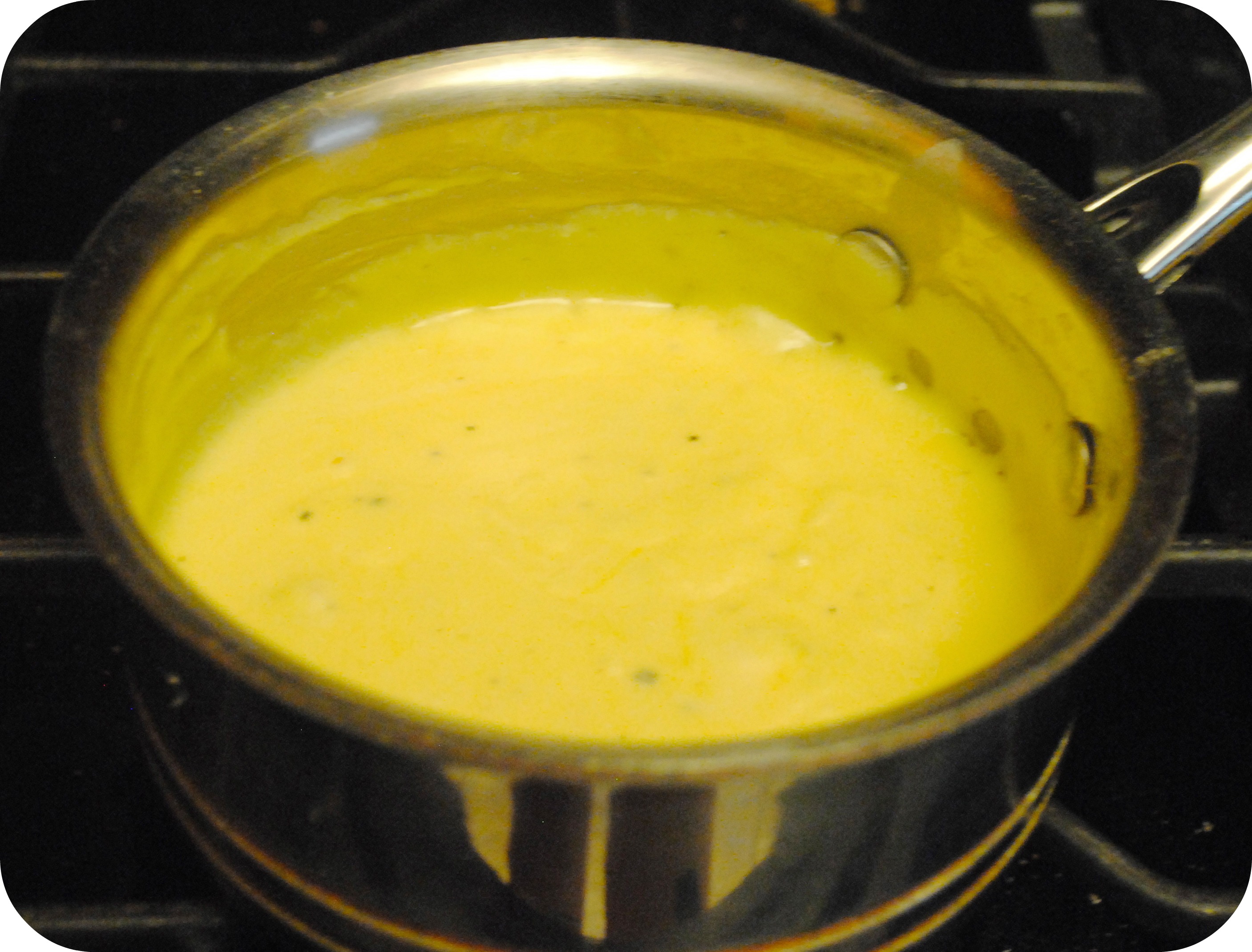 The front pot contains the blue box macaroni, rear pot contains the whole wheat macaroni.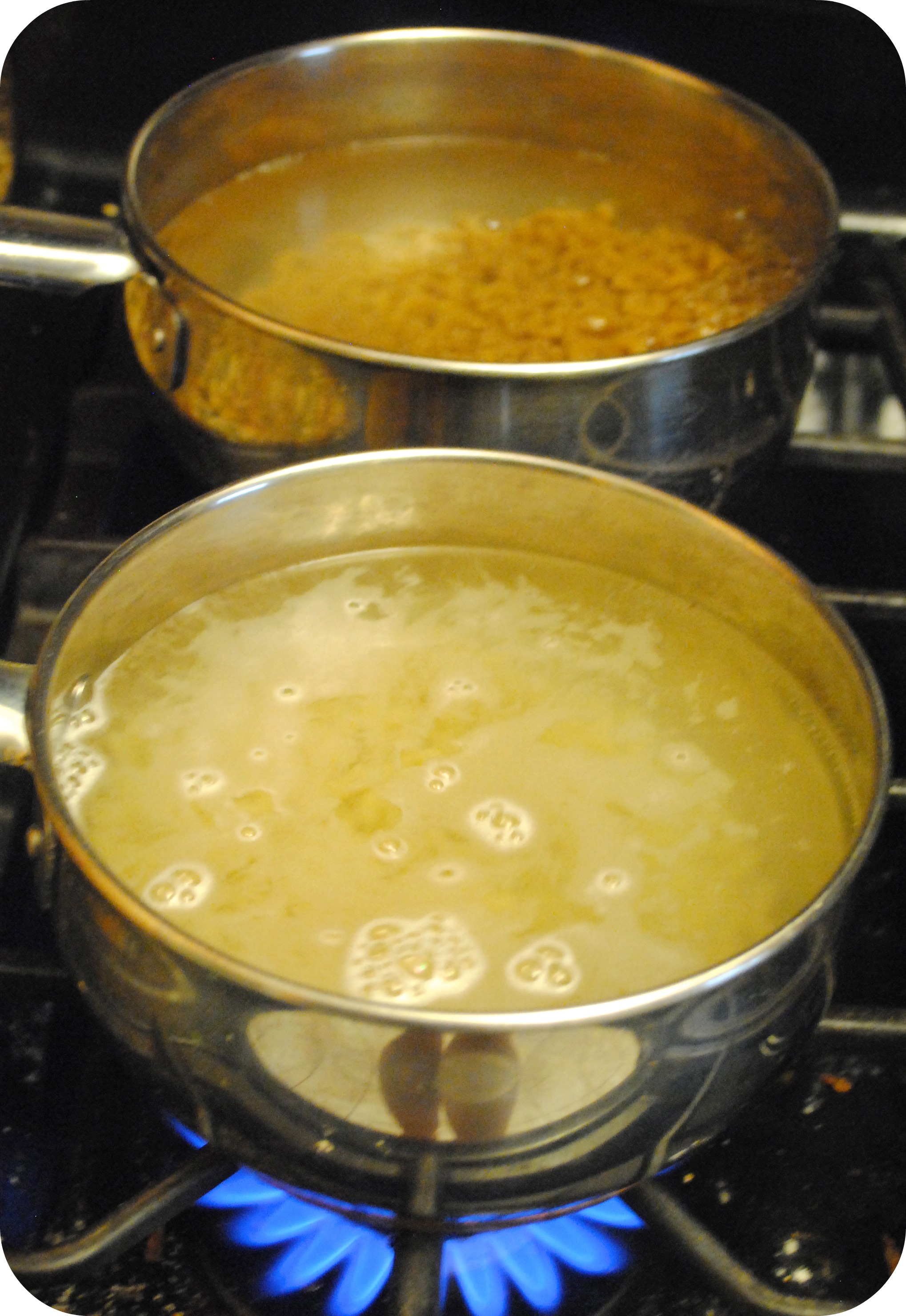 When the macaroni reached al dente, I drained both. To make the blue box stuff, I had to create the sauce out of (gulp) this stuff.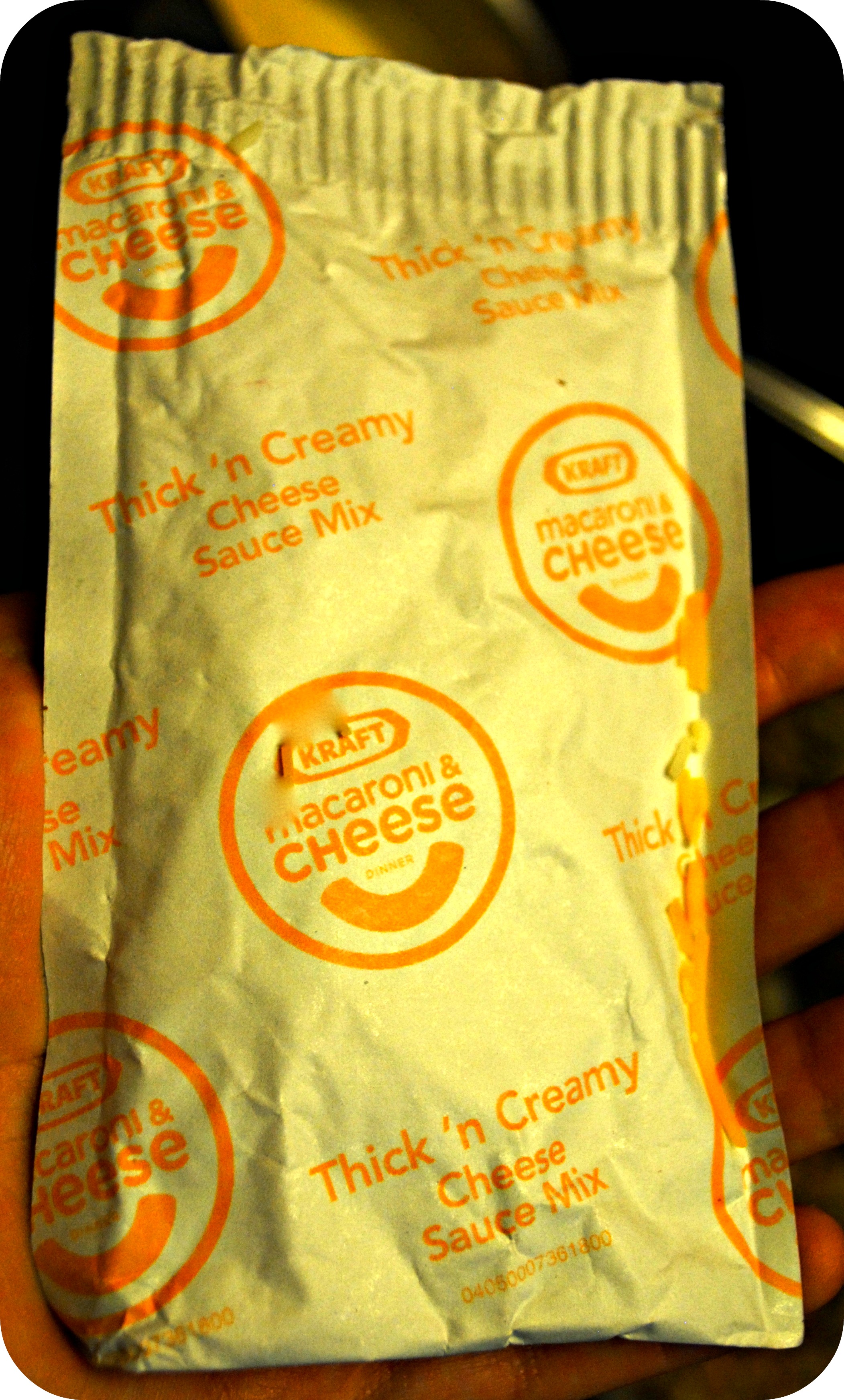 To make my mac & cheese, I didn't have to begin my sauce – it was already made, meaning that I can actually make from-scratch mac & cheese in less time than the blue box stuff. Both were complete at 6:44, 18 minutes later.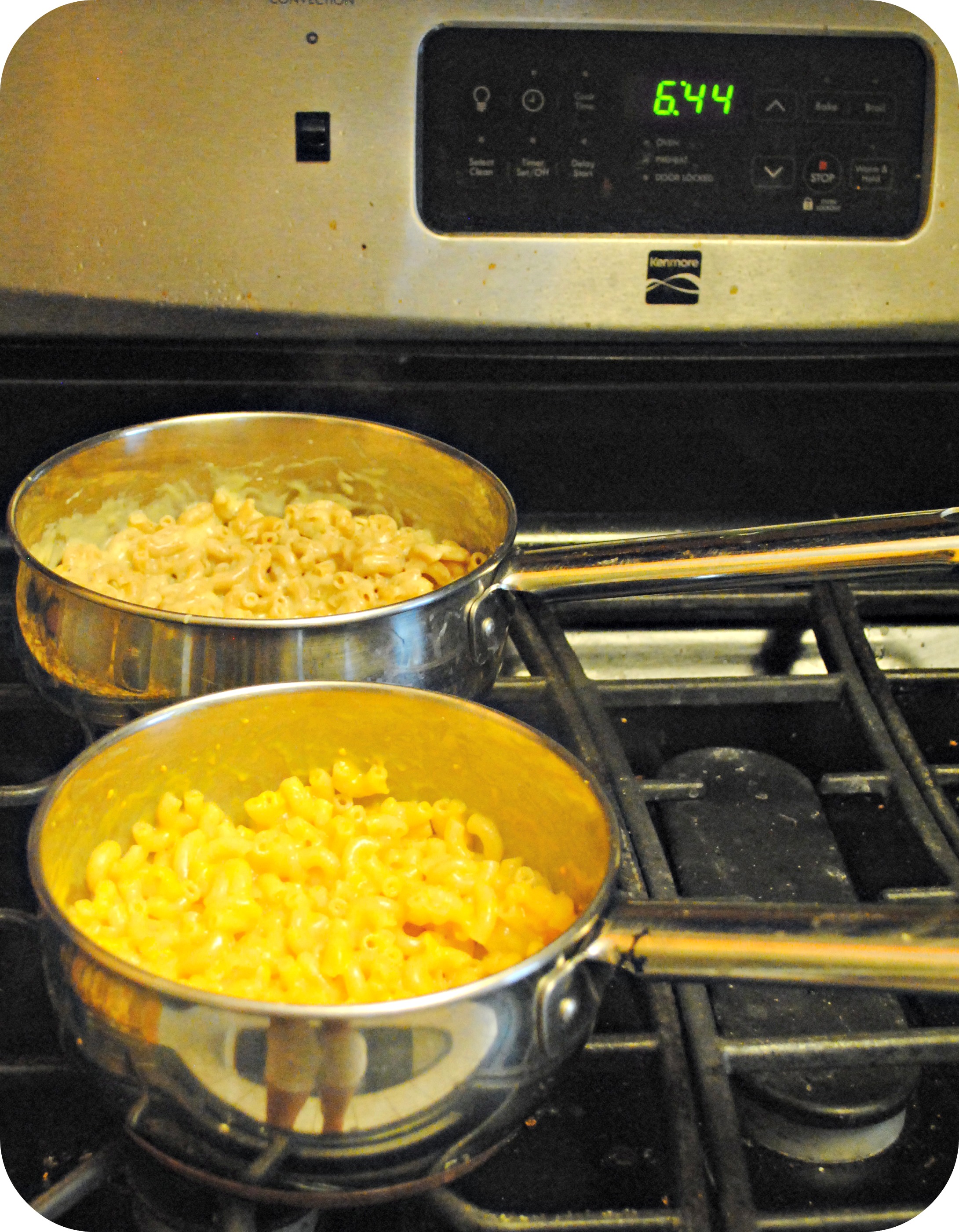 Here's a bowl of the homemade mac & cheese.
My family loved it!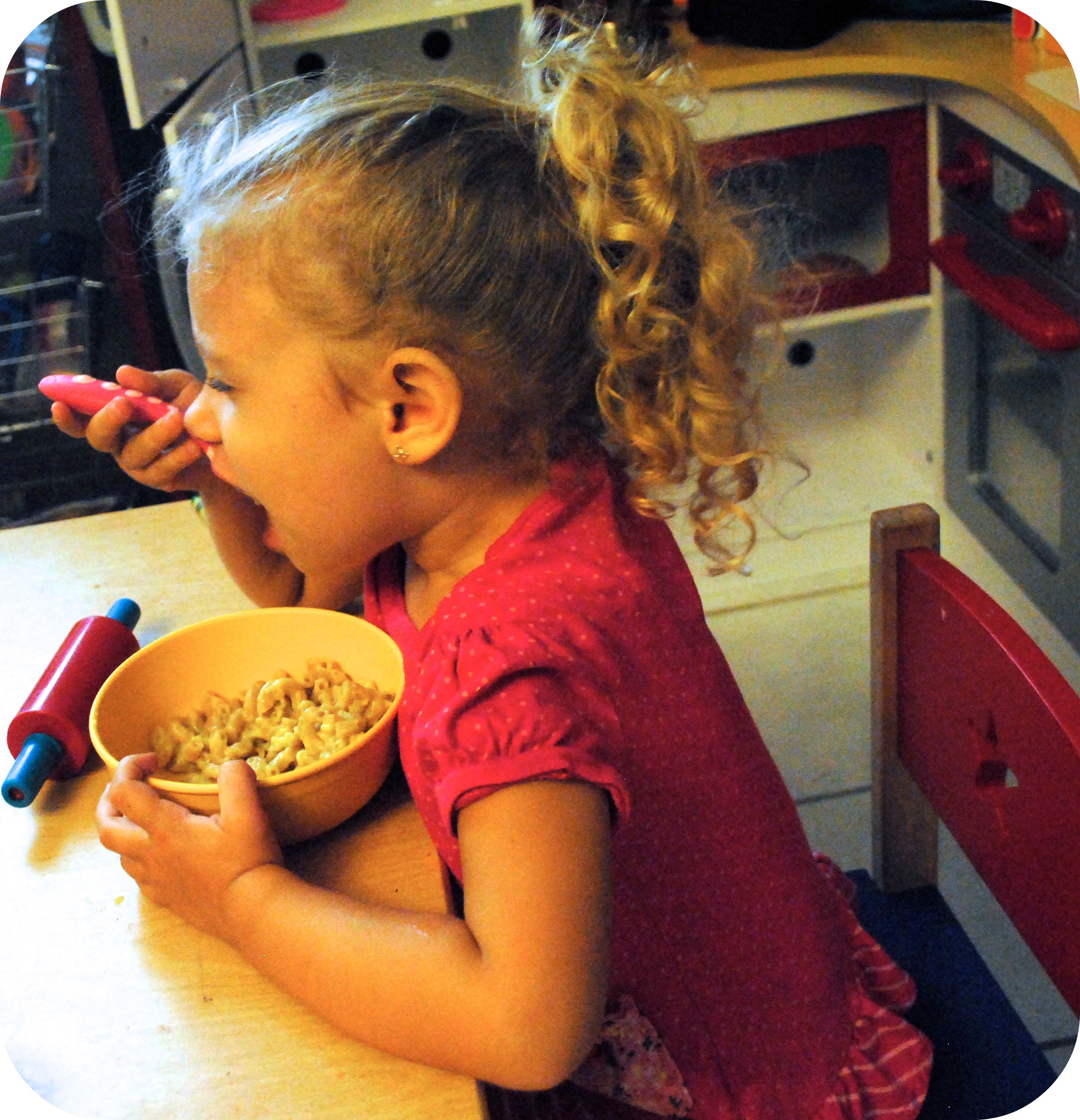 As for the blue box stuff…well, let's just say my dogs don't mind that it's atomic orange-colored.
So here's the important stuff. We now know that it actually takes about 30 seconds LESS to make the from-scratch mac & cheese. But I know time isn't the only factor that limits what people prepare for their families. Cost is a huge factor, too. So how did the cost compare? Here's the breakdown!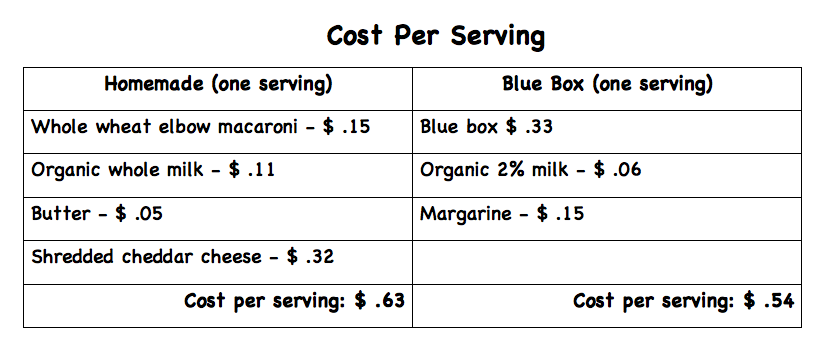 The difference was 9 cents per serving. For a family of 4, that would be 36 cents. That's it. Therefore, cost should not be a factor in deciding what to prepare for your family when deciding between homemade vs. processed.
Okay, so health. How do these two compare health-wise? This is a bit trickier. The blue box stuff suggests using two ingredients I would never use in my home: 2% milk and margarine. And even with those lower-fat ingredients, my recipe is still less calories.
You can learn more about the benefits of butter vs. the harmful effects of margarine here.
You can learn more about the link between obesity and low-fat milk in children here.
So when you see these charts regarding calories, fat, and nutrients in my homemade version of mac & cheese vs. the blue box stuff, keep in mind that children need fat to grow. Keep in mind the number of artificial colors and flavors in the blue box stuff. And keep in mind the nutrients in each. Also, these serving sizes were equal, but obviously if you purchase the ingredients above, you can make a much larger sized portion than just buying the blue box.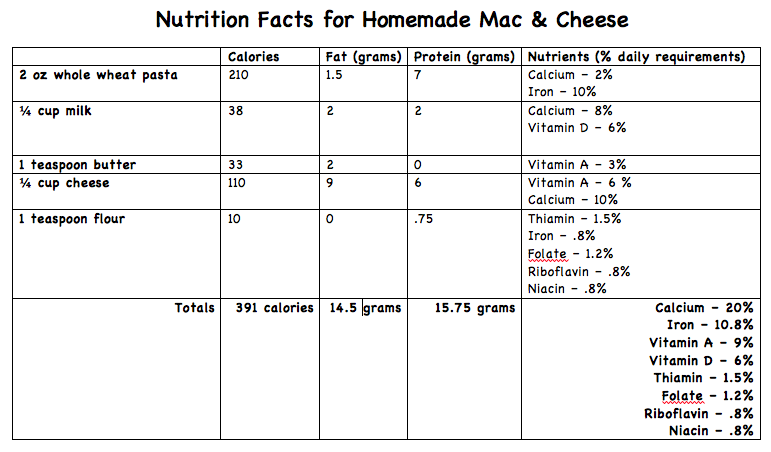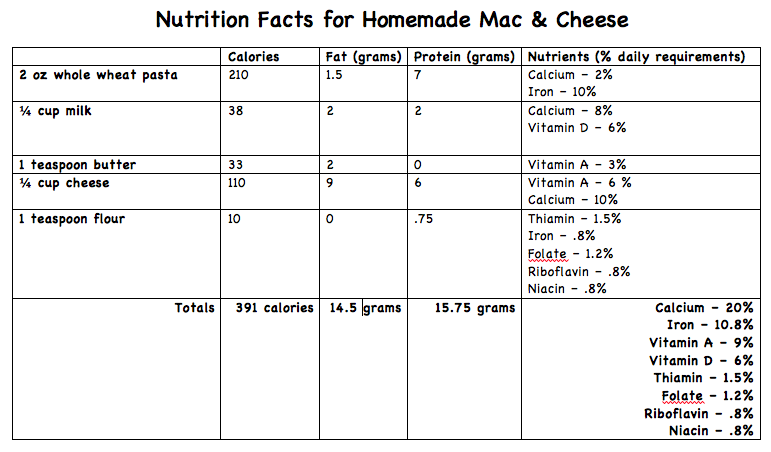 If, after reading the above information, you are still concerned about calories and fat, remember, you can make your homemade mac & cheese with low-fat milk, low-fat cheese, and (gasp) margarine, and I would imagine the numbers would be more similar (but clearly still lacking the protein and nutrients found in the homemade stuff).
So, to reiterate, homemade mac & cheese:
Takes less time to prepare

Costs just $ .09 more per serving
Contains more nutrients
After reading this, why would you ever purchase the processed stuff over making it from scratch?
Additional ideas/suggestions:
This recipe can be made with non-dairy milk (e.g. almond, hemp, soy).

Substitute half the pasta for fresh broccoli (you can even boil it together in the same pot – just add it mid-way through cooking)
Add chopped turkey or ham to increase the amount of protein in the dish
Experiment with different cheeses – havarti, pepper jack, bleu, parmesan – use your imagination!