Holiday baking has taken over my home – And I kinda love it! I've been making all sorts of sweet treats to celebrate the holidays. Cookies, doughnuts, whoopie pies, and more, each with its own flavors and decorations. Here is my latest sweet treat: Holiday Tree Brownies.
—> Save on ingredients for this recipe <—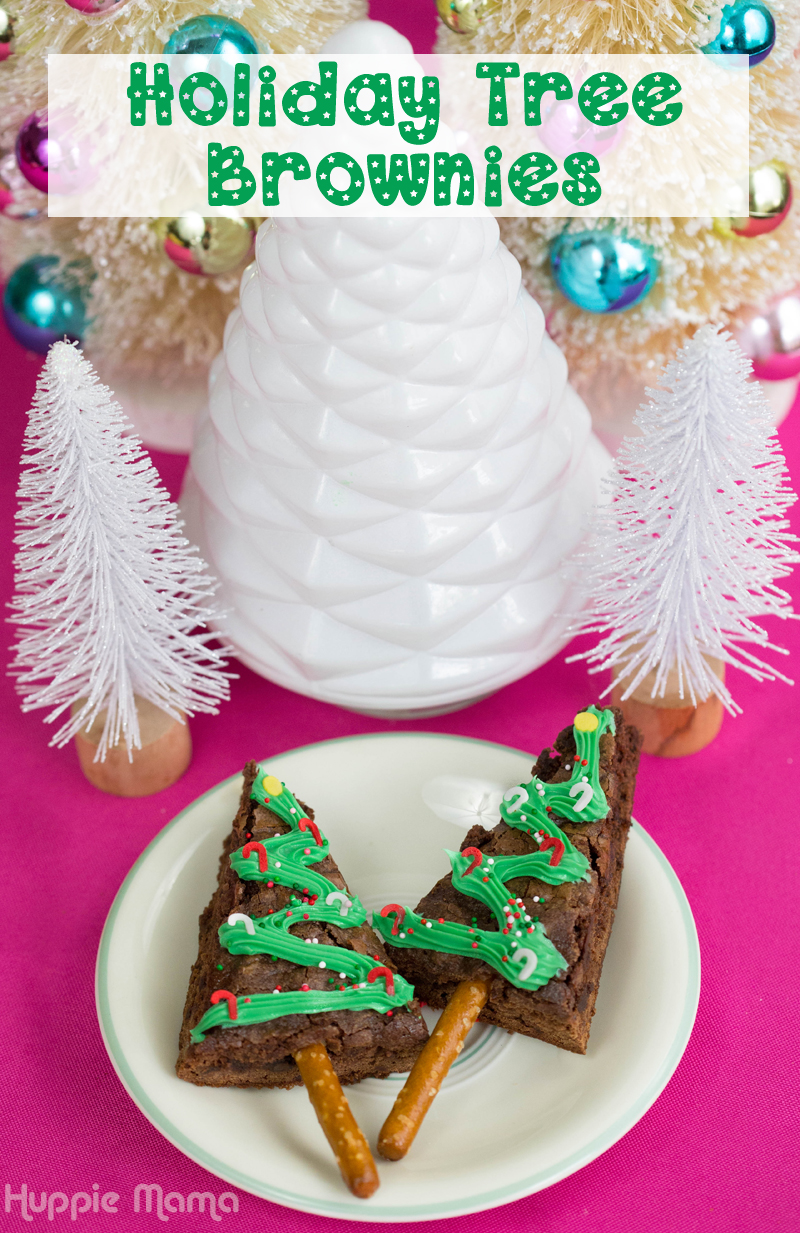 Ingredients:
1 box of Betty Crocker Brownie Mix (and ingredients to prepare brownies)
1 container green-colored frosting
Pretzel dipping sticks or rods
Sprinkles
Directions:
Begin by preparing the Betty Crocker brownies according to the package. I added the required egg, 1/3 cup water, 1/4 cup oil and mixed in the fudge packet. Boxed brownie mixes are a great shortcut since you don't have to measure out all of your ingredients. Line an 8″ x 8″ baking pan with parchment paper, pour in the batter, and bake according to the directions.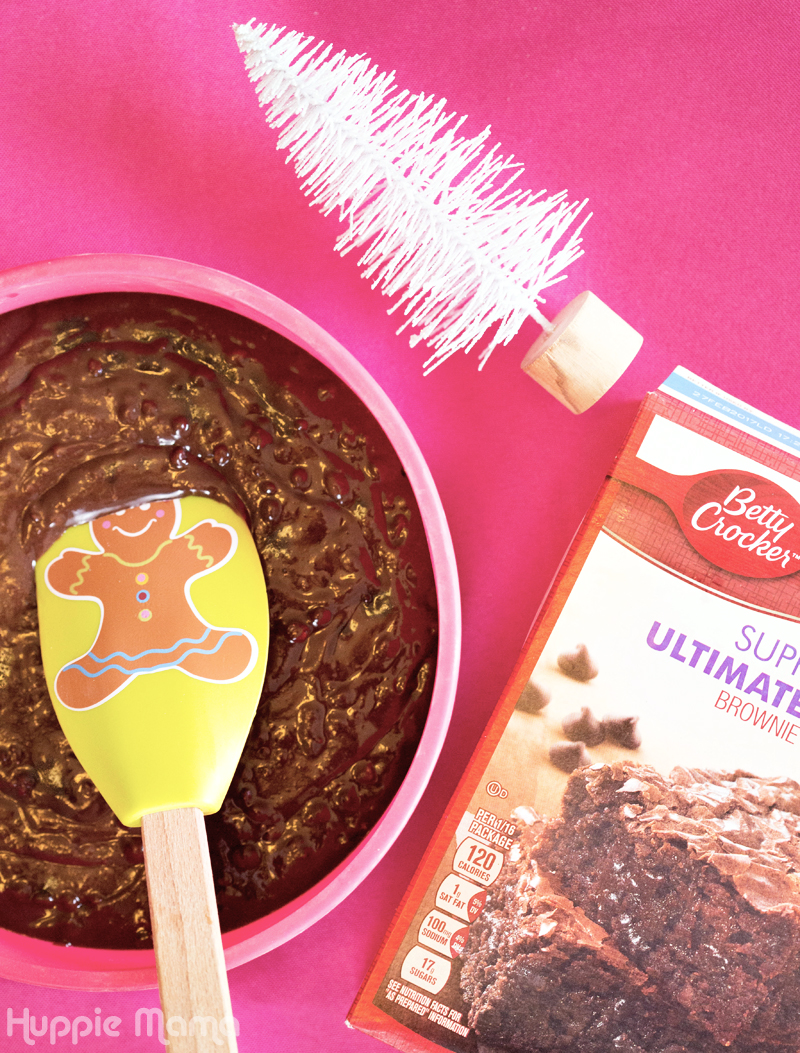 When your brownies are done, allow them to cool completely and remove them from the pan. Place the entire "cake" of brownies on a cutting board. Cut the brownies in half, and begin cutting one of the halves into tall triangles. I was able to get a total of 10 triangles from the brownies (with a few extra pieces to nibble on as I was decorating).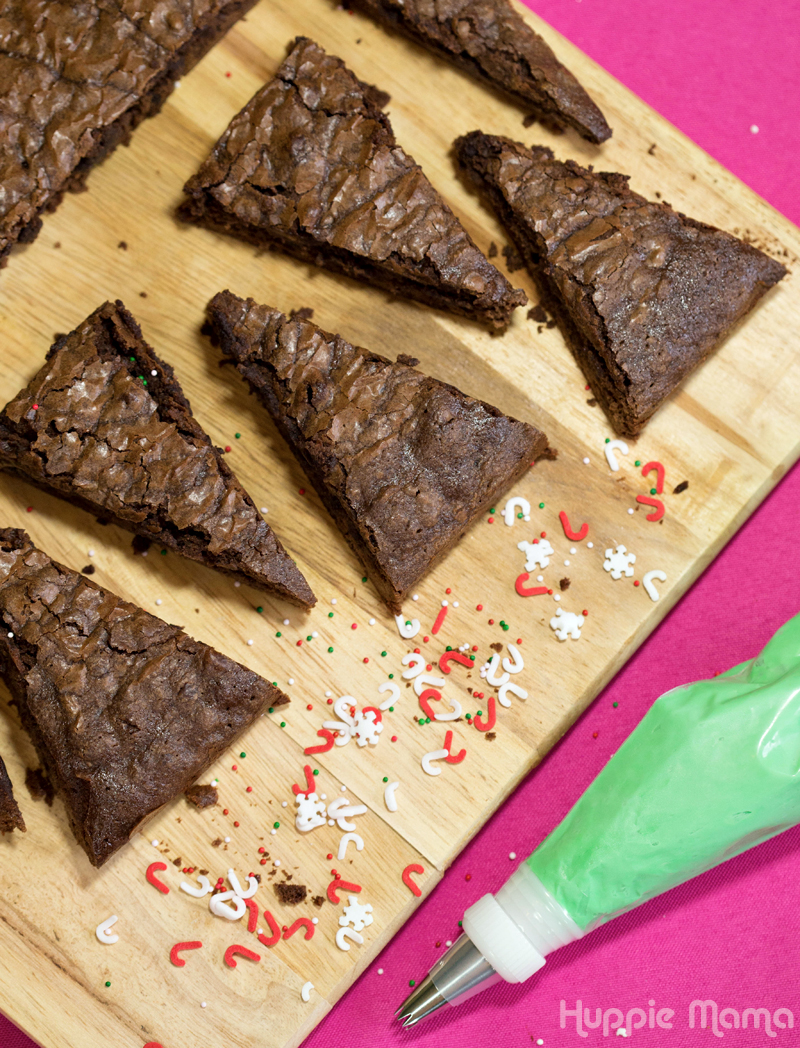 Next, carefully insert a pretzel stick into the bottom portion of each tree. This makes an awesome tree trunk and handle for children's hands to hold so they don't get the frosting everywhere.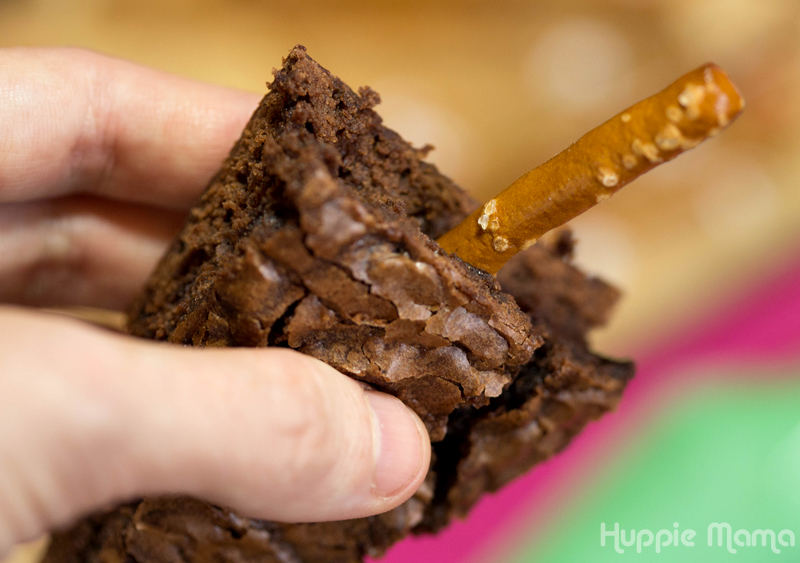 Using a pastry bag, pipe zigzag lines of green frosting on to each brownie tree. If you don't have a piping bag, you can also use a zipper bag with one corner snipped.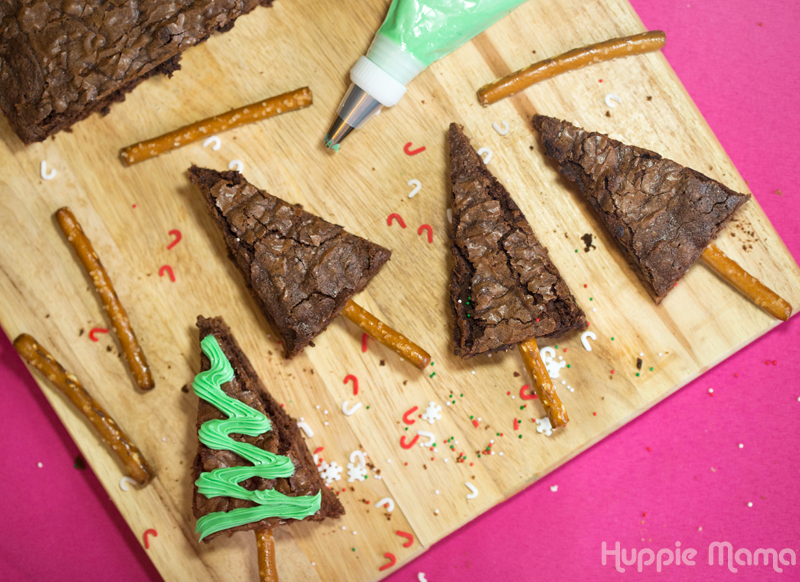 This is the fun part – decorate your brownie trees. I purchased sprinkles shaped like little candy canes and placed them at each corner of the zigzag green frosting lines. Then I sprinkled red, white, and green non-pareils on to the brownies, and I topped each one with a yellow circle sprinkle (like a shining tree topper).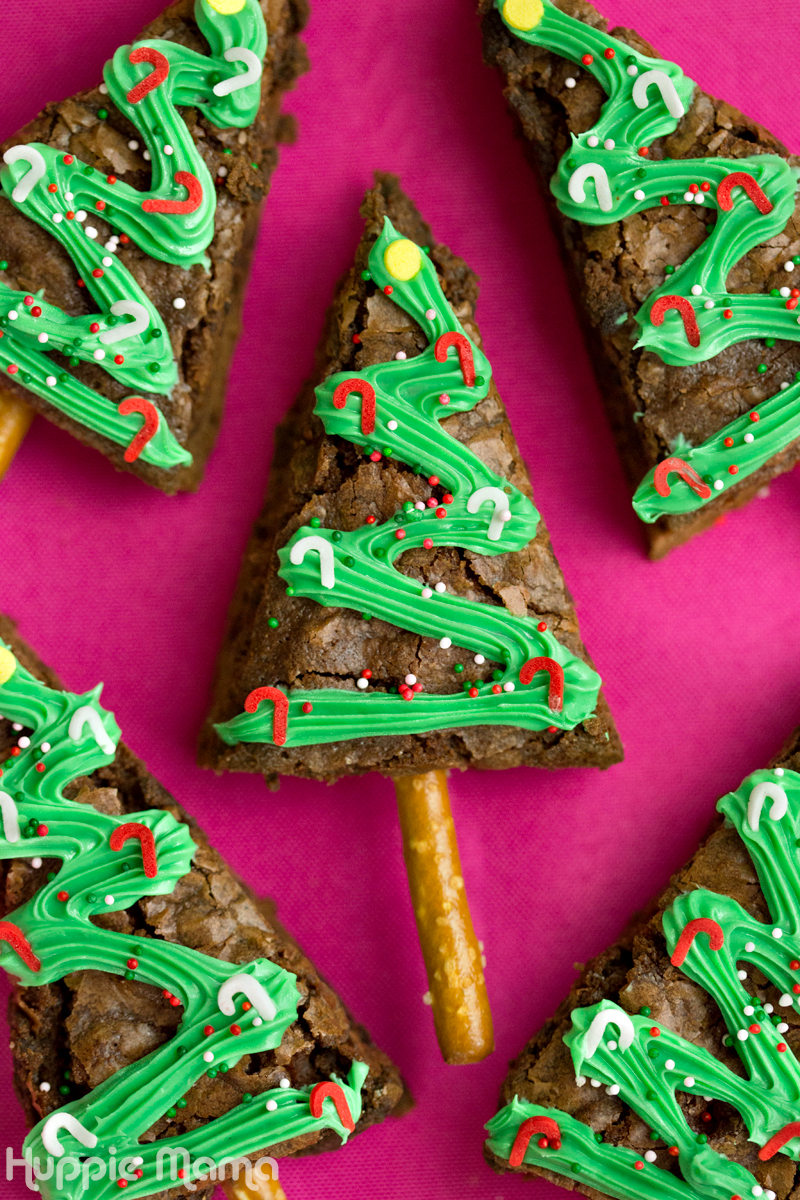 These holiday tree brownies would make a great addition to your holiday party spread. They're fun to look at and to eat. If you don't mind them being a little messy, let the kids help you decorate.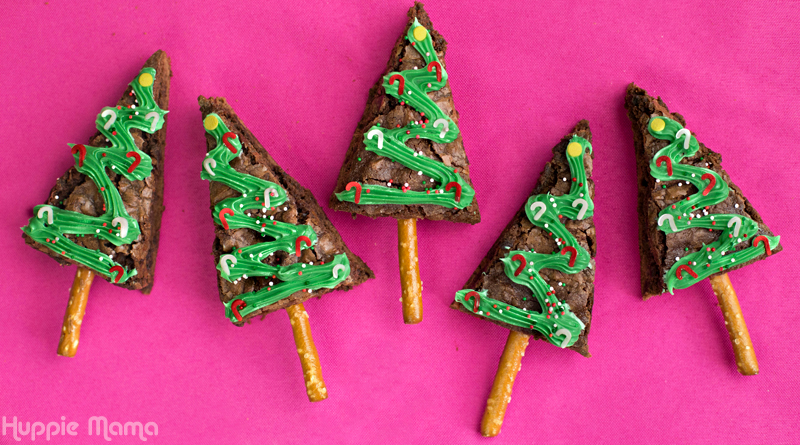 Head to Winn-Dixie, where you can find Betty Crocker brownie mixes down the baking aisle.
For more inspiration, visit Betty Crocker's 24 Days of Cookies.