This post is part of a social shopper marketing insight campaign with Pollinate Media Group®, Barilla®, but all my opinions are my own. #pmedia #GlutenFreeBarilla http://my-disclosur.es/OBsstV
Recently, my husband was placed on an anti-inflammatory diet that has limited a lot of what he can eat. I want to be super supportive as I know he has been struggling with finding a solution for trigger point pain he experiences throughout his shoulder and neck, and the dietary changes seem to be a great place to start. Some of the foods that have been eliminated from his diet include gluten, beef, and white potatoes. We eat a lot of pasta in my home, so I had to think of a really good solution for us as a family to continue to enjoy our favorite dishes. Barilla Gluten-Free Penne is it! We also love cream sauces, but those are often made with flour as a thickener, so I developed a new cream sauce that my family devoured. Here's my recipe for Creamy Gluten-Free Chicken Pasta. With pasta, chicken, mushrooms, spinach, and cream sauce, it is a complete meal all in one bowl. Here's how you can make this delicious recipe for your family in under 30 minutes!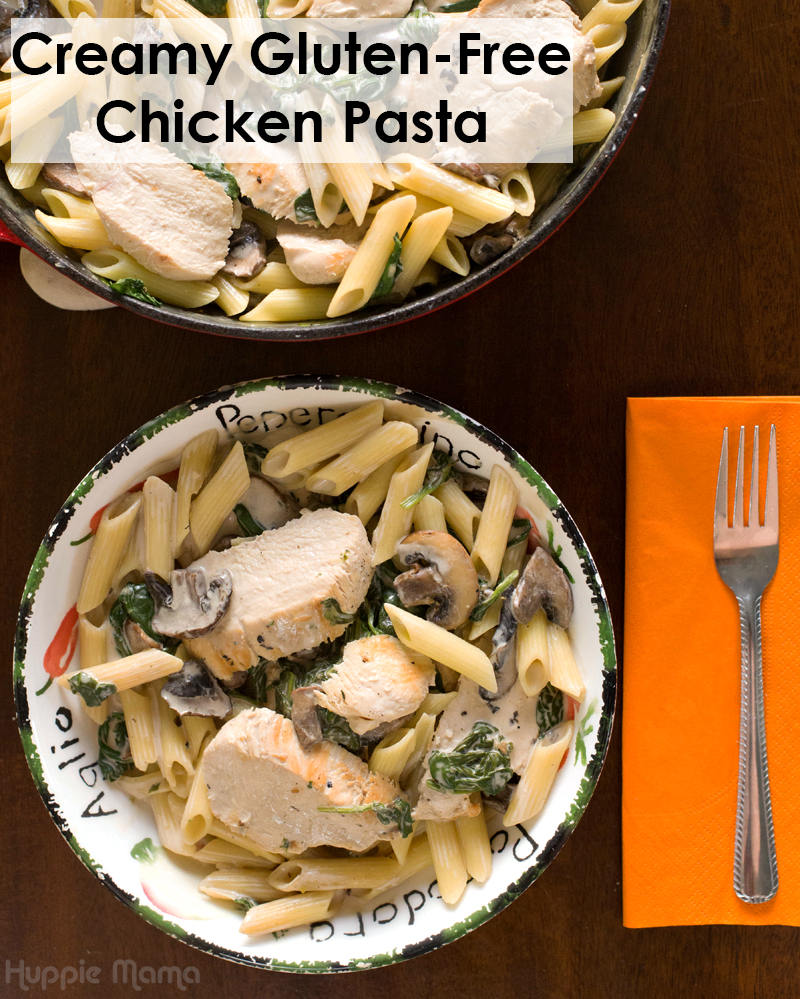 Ingredients:
8 ounces Barilla Gluten-Free Penne
2 chicken breasts
5 ounces fresh spinach
8 ounces baby portabella mushrooms
1 cup of cream cheese
1 cup chicken broth
1/2 cup grated parmesan cheese
2 cloves crushed garlic
1 t fresh thyme
1 T olive oil
salt and pepper to taste
Directions:
Gather all of your ingredients before you begin. That helps to make this meal in under 30 minutes. Season the two chicken breasts with salt and pepper, and saute your chicken in 1 tablespoon of olive oil until it is just cooked through. I like using a cast iron skillet to prepare this dish.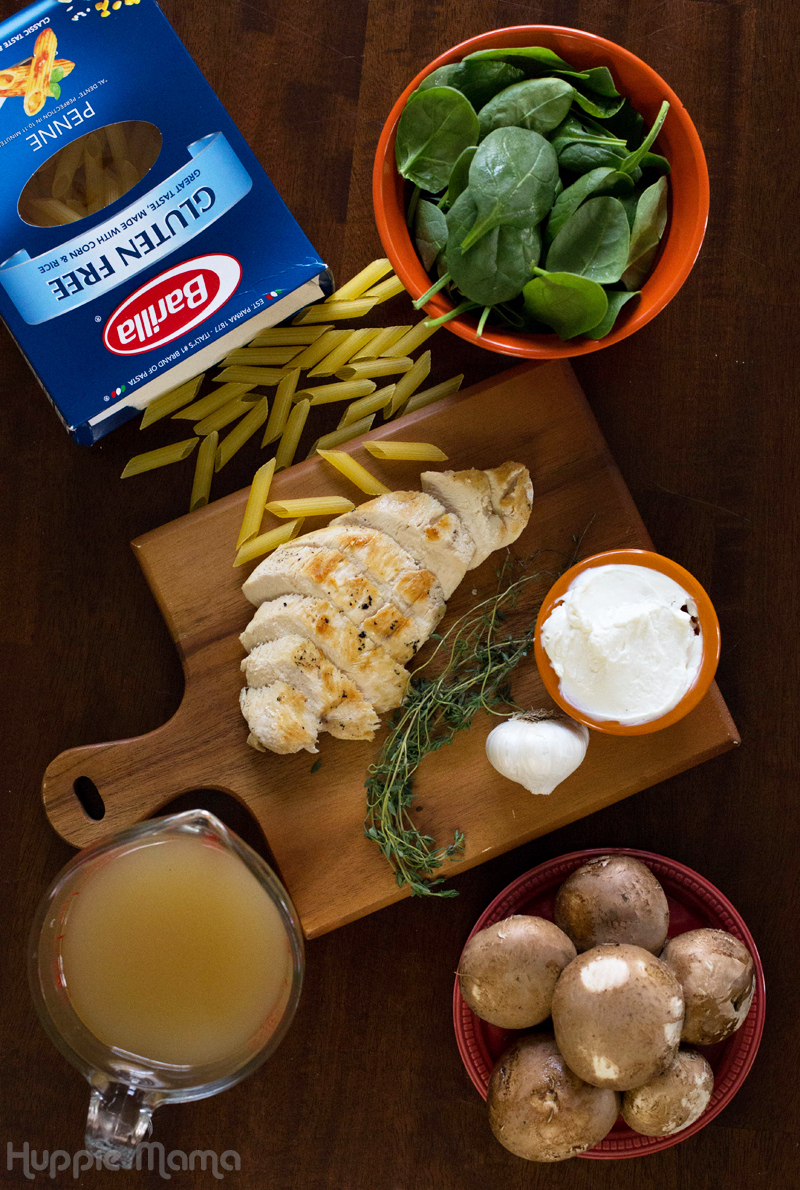 While your chicken is cooking, prepare your Barilla Gluten-Free Penne. Bring a pot of water to a boil and cook 11 – 13 minutes for perfectly al dente pasta. Drain and set aside. It's important to note that this gluten-free pasta tastes exactly like pasta made with flour. You'd never know the difference!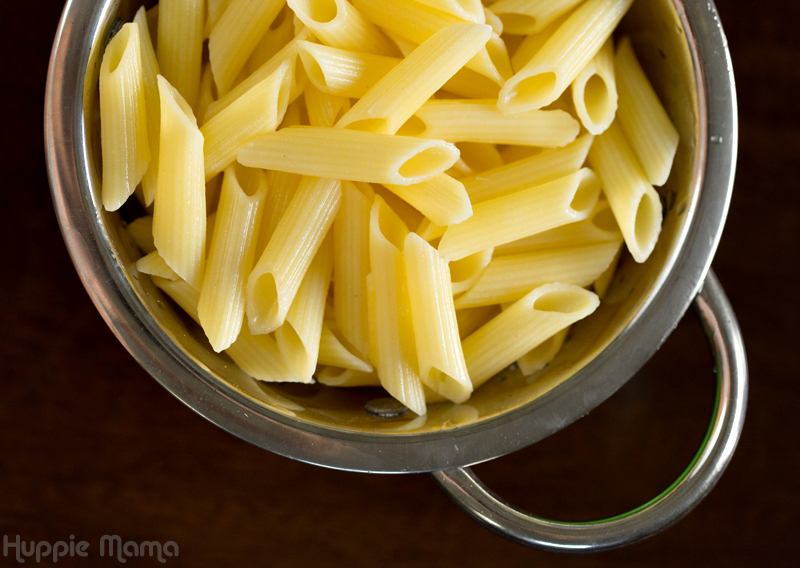 When your chicken is cooked through, remove it from the pan. Clean and slice the mushrooms, and saute them in the crushed garlic and fresh them until they have shrunk in size and have a caramelized appearance.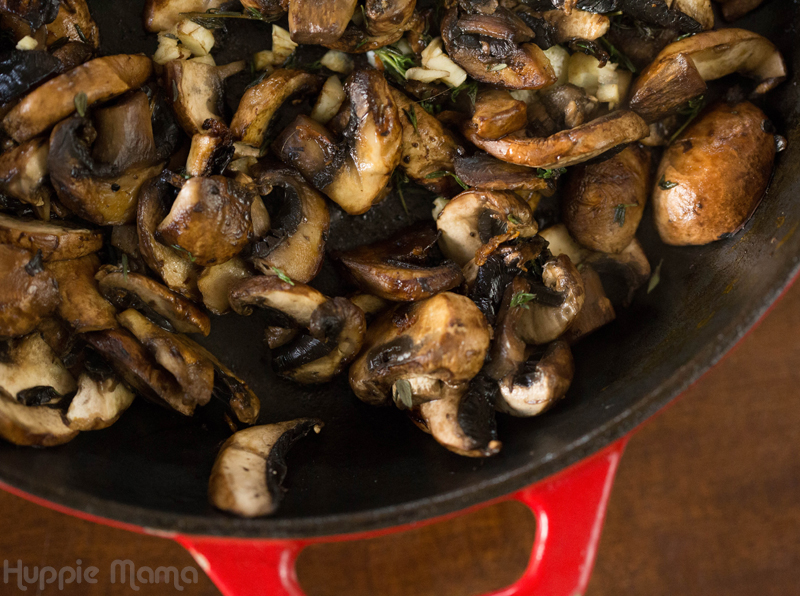 Next, add the chicken broth and cream cheese. Turn your pan up to a light boil and turn down to simmer while whisking to create a cohesive cream sauce. Add the 1/2 cup of parmesan cheese and spinach. When the spinach has wilted (but has still maintained a vibrant green color), add the pasta and chicken to the dish.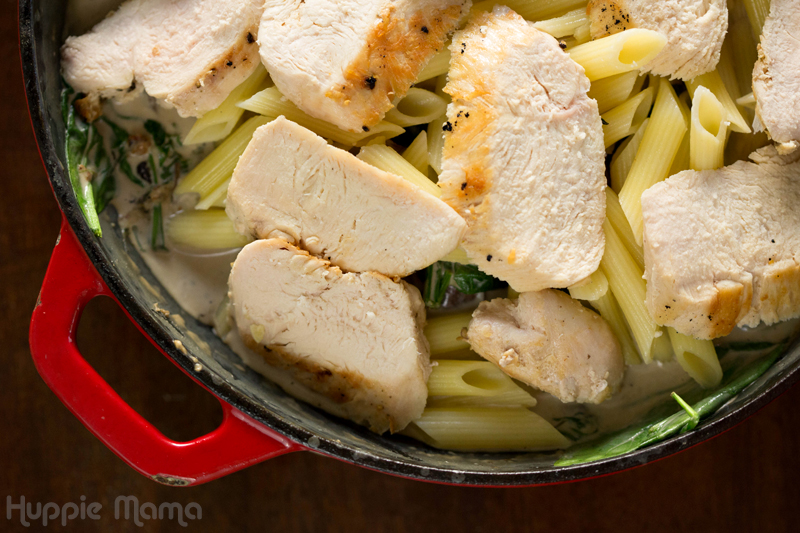 Toss together all of the ingredients in your pan and serve immediately. This recipe makes four hearty servings of this scrumptious Creamy Gluten-Free Chicken Pasta. This is a perfectly balanced meal your entire family will enjoy.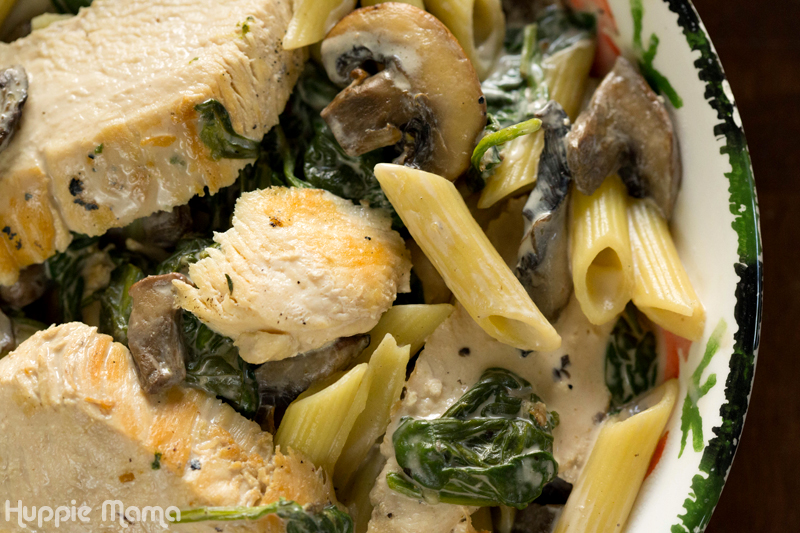 Head to BJ's Wholesale to purchase a 4-pack of Barilla Gluten-Free Penne. It can be found down the dry pasta aisle, next to the jarred sauces. You can check out additional gluten-free recipes here.
Visit BJ's Wholesale Clubs on December 22nd and 23rd to see an in store Barilla Gluten Free pasta demo at select clubs.