This shop has been compensated by Collective Bias, Inc. and its advertiser. All opinions are mine alone. #ReadySetServe #CollectiveBias
I try to be great at everything I do, particularly in my roles at home as a father and as a husband.  But, sometimes, I come up just short of great. This is a story about coming up just short of great. My wife does at least 80% of the cooking and food prep for our family.  It's been that way since even before we started officially dating.  But one time, about ten years ago, I tried to surprise Carrie with a home-cooked meal. It was an attempt to be a great husband and give her a break from her nightly duty. I don't remember exactly what all the components of the dish were, but I remember that the main component was rice. Easy enough. Take rice; add water.  How could anyone mess that up?
Well…
See, I'd made pasta before – as a single man, that was a staple food. The process was simple: grab a bunch of pasta, throw it in a big pot of boiling water, and wait a little bit. You didn't even have to measure anything! Can you really blame me for thinking that cooking rice was the same process? Grab a bunch of rice, throw it in a pot of water, and wait a little bit. No measuring…right? No.
When Carrie came home, the brief smile on her face when she saw I was cooking was immediately replaced by a look of confusion.
"What are you doing," she asked? "Cooking rice," I replied, "why do you ask?"
"…Why are you straining it?"
Carrie has cooked every pot of rice since that time.
I've never really lived that moment down. Such is the life of being married to someone with a great memory. But I've been determined to make up for that since then. Recently, I had my chance. We had a date night scheduled for Saturday night – we were going to go to an Asian restaurant for dinner and then wherever the night took us. But our babysitting fell through, so we were kid-locked at home. What could I do to salvage the night? Quick, delicious, and nutritious at-home hibachi!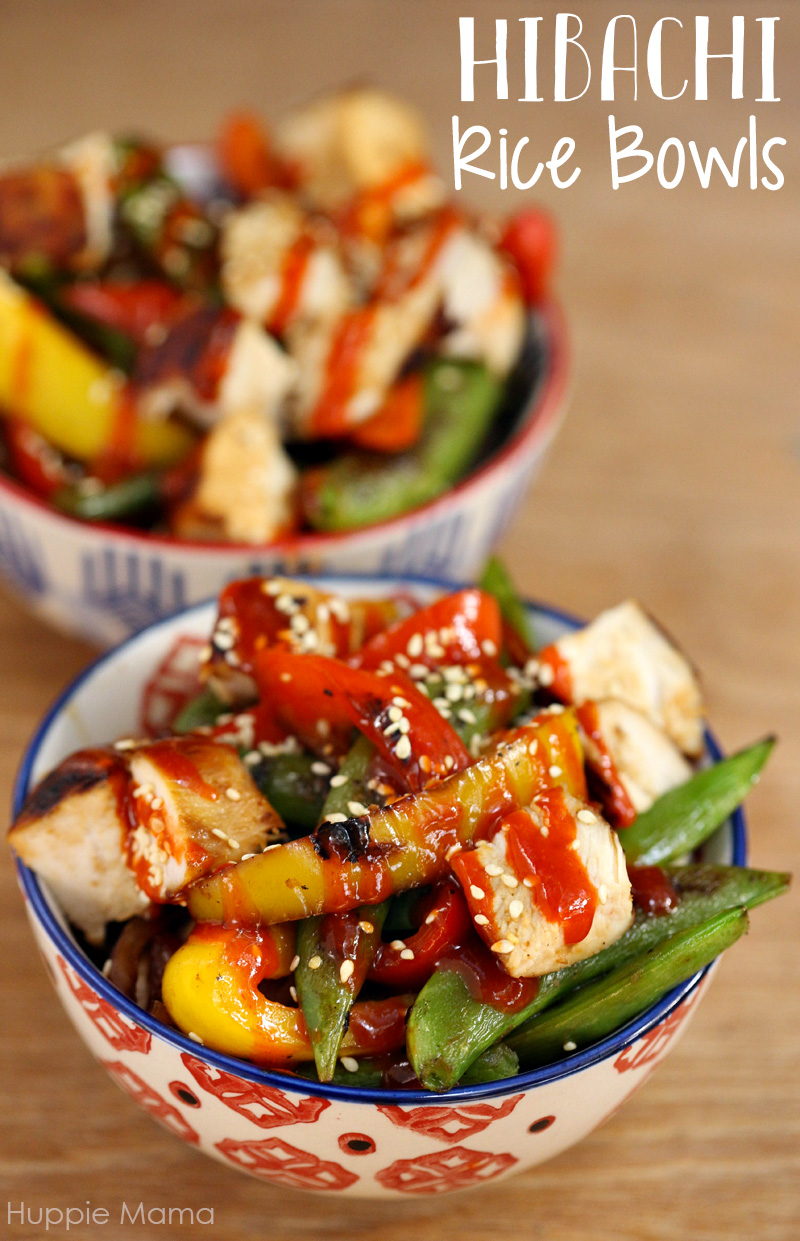 Ingredients:
2 boneless, skinless chicken breasts
2 portions Minute® Ready to Serve Rice
2 cups sugar snap peas
2 colorful bell peppers
1 small red onion
2 T soy sauce
2 t honey
2 t sesame oil
1/2 t freshly grated ginger
Optional toppings: sriracha, sesame seeds
Directions:
If you're like me and love healthy, flavor-filled food, but need help with something as simple as cooking rice, you need to keep it simple and easy.  This dish does just that.  You've heard of one-pot meals, right? This is a one-pan meal.  Here are the ingredients.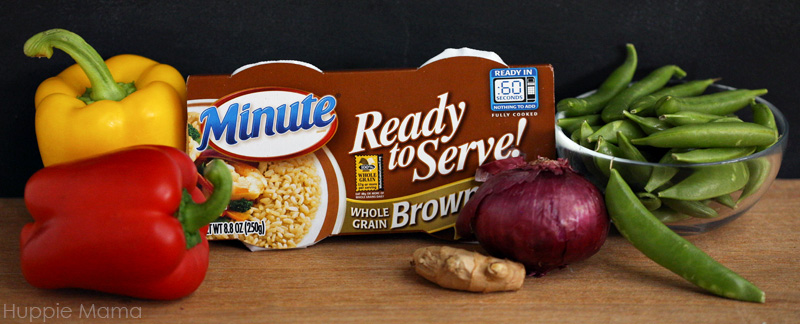 Before cooking, prepare a quick marinade of soy sauce, honey, sesame oil, and ginger. Slice your peppers and onions as closely as you can to the size of the snap peas, then toss your chicken breasts and vegetables in the marinade. On a large griddle over a medium-high heat, cook the chicken breasts and vegetables. I like when the vegetables have a slight char on the edges.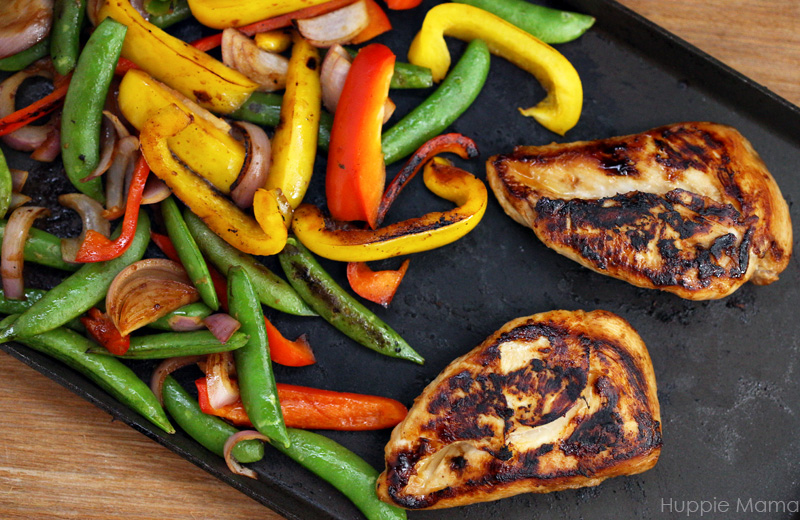 When the chicken and veggies are just about done, it's time for the easiest part of your meal: the Minute Ready to Serve Rice.  Nothing but greatness for me, this time!  Peel back the film, heat the cup in the microwave for sixty seconds…and that's it. No water! No straining! (I know, there never should have been any straining in the first place…)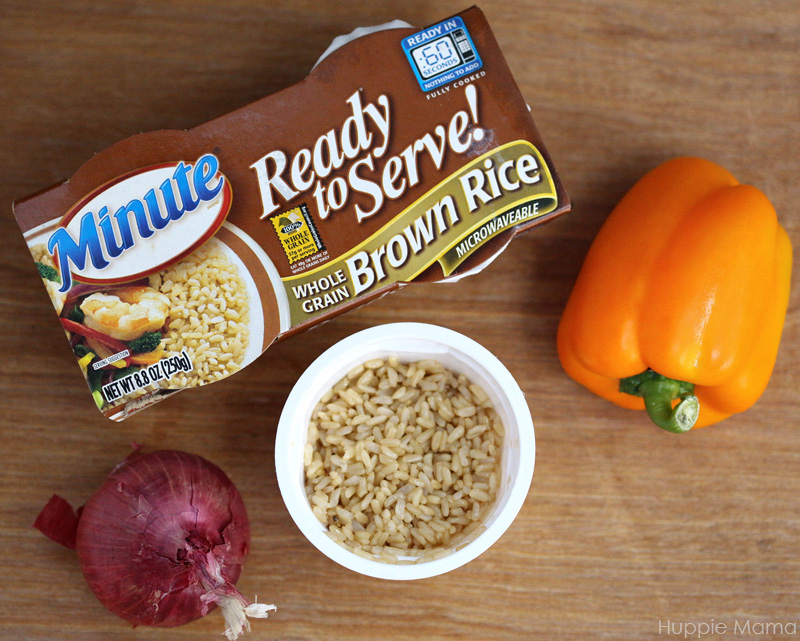 When your chicken is cooked through, cut it into even cubes. I like my chunks somewhat on the bigger size because I love my protein, but you can cut them any size you like.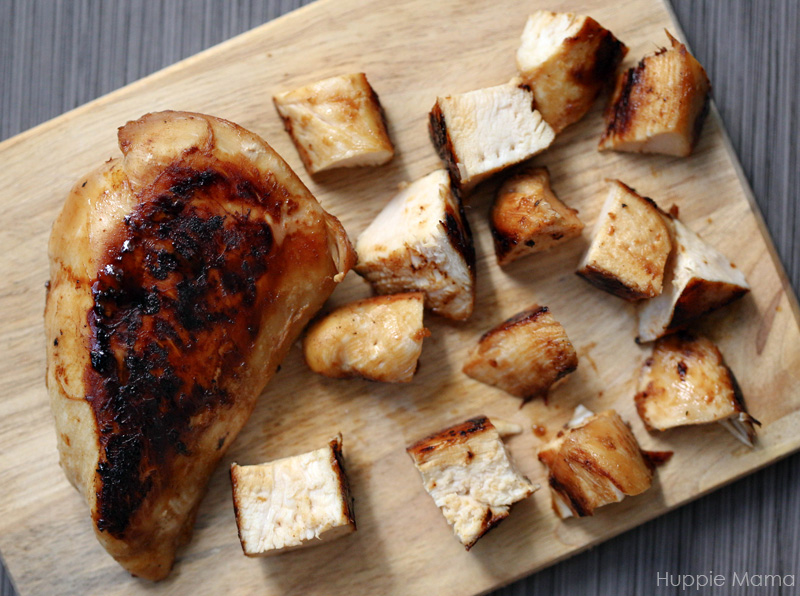 Next, layer the veggies and chicken on top of your Minute Rice, then finish the dish with a sprinkle of some sesame seeds and – for those who like it hot – some sriracha, a spicy chili sauce.
As you can see, I picked somewhat fancier bowls because it was date night, but because the Minute Ready to Serve Rice cups are BPA-free and pre-portioned, I could easily take my pre-made mix to work with me, quickly heat up my rice, and have a delicious, sixty second meal right out of the cup.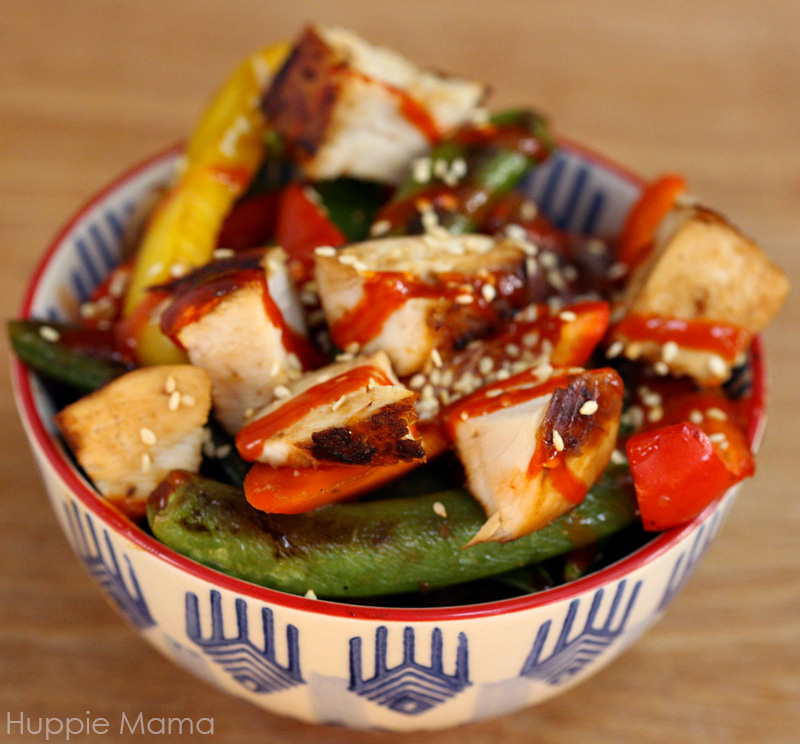 So if you're like us, unable to have a date night out more than once a month (if that), don't feel like you're missing out.  You can have a delicious, restaurant-quality meal in minutes at home. No water necessary. No chance to be less than great!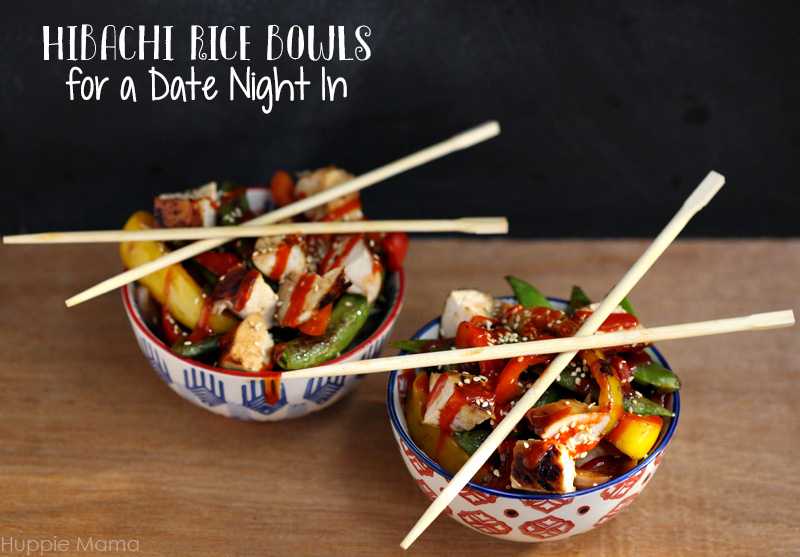 Head to your local retailer to purchase Minute Ready to Serve Rice, which comes in myriad varieties: Brown Rice, Brown & Wild Rice, Multi-Grain Medley, all new Rice Brown & Quinoa, Basmati Rice, Jasmine Rice, White Rice and other flavorful mixes. Several varieties are gluten-free, as well.
What are your favorite "date night in" recipes?