Ahhhh!! Today was the first day of school for both kids. How does this happen so quickly?! It seems as though I was just planning for our summer road trip, and here I am, sitting alone in my house while both children are at school. It goes too quickly, and since we can't hit pause, I try to do the next best thing — Enjoy it all while I can!
I'm excited for my children. Bryce began half-day PreK today and Lydia began 1st grade. Surprisingly, I didn't cry at drop-off. Although it crept up quickly, I guess I was emotionally prepared, probably because I think we had such an incredible summer together. I'm so glad we shared so many amazing adventures as a family! So to celebrate heading back to school, I had to take some awesome photographs of the kids, and that included this first day of school board. Learn how you can make one using your Silhouette Cameo.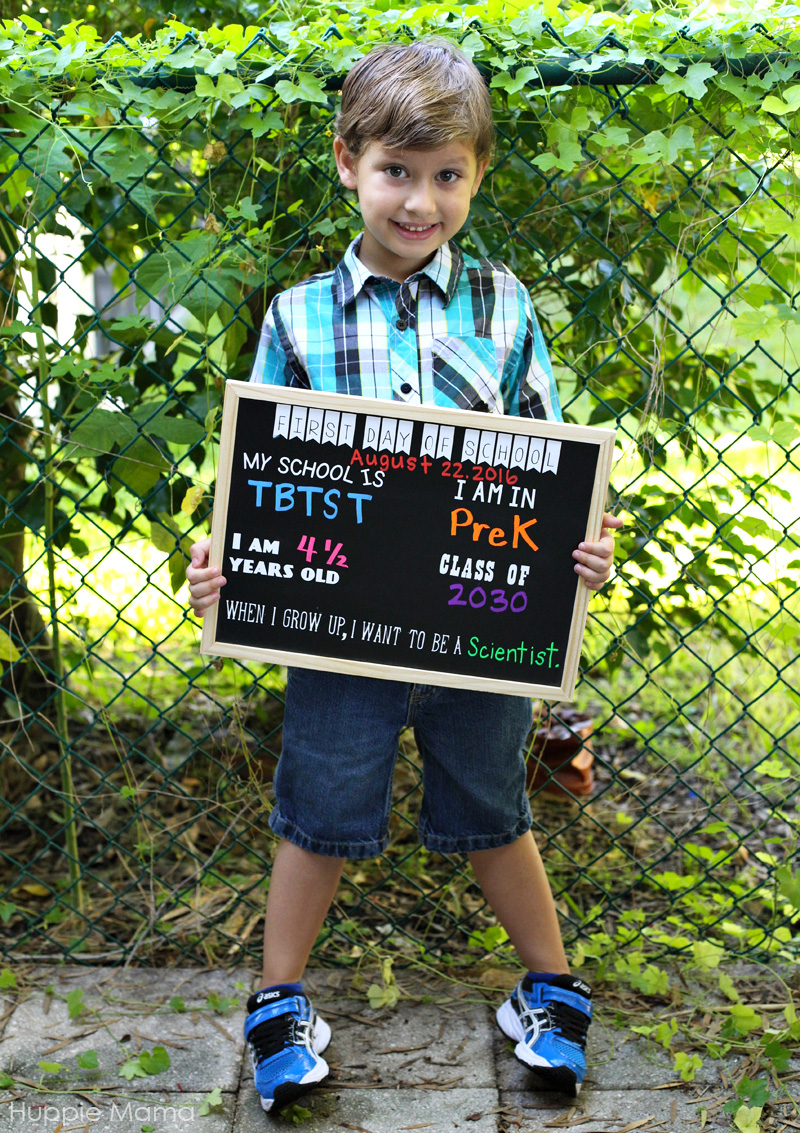 Materials:
12″ x 15″ chalk board
Chalk markers
White smooth heat transfer vinyl (12″ width)
Equipment:
Computer with Silhouette Studio software
Iron
Silhouette Cameo
Hand towel
Silhouette tools (to remove the excess material from glossy backing)
Directions: 
Begin by gathering your supplies. I was uncertain if this would all work, but it actually does (if you follow the tips below). I have used two different brands of chalk markers, and I find these Versachalk markers are bolder and clean up more easily.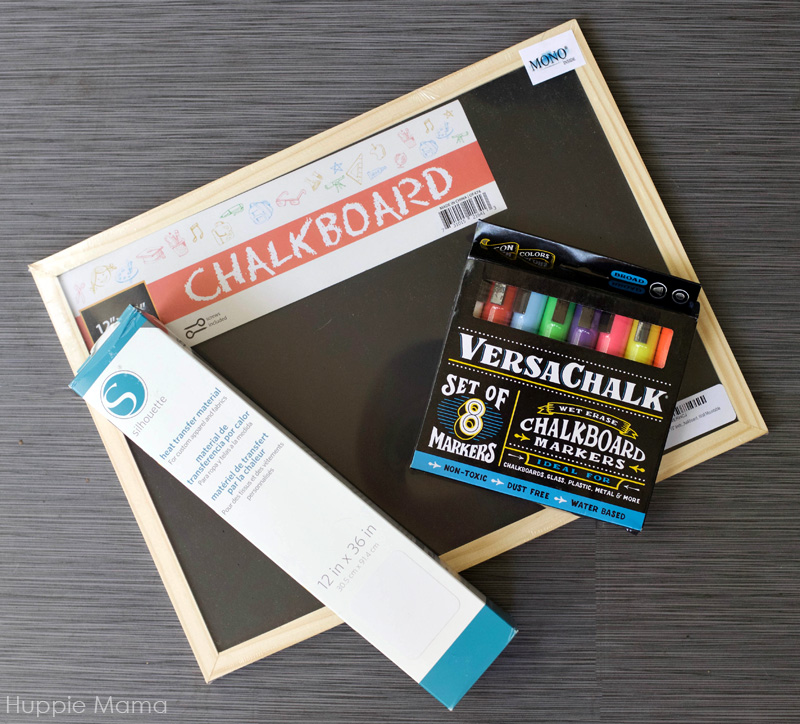 I used Silhouette Studio, the software that came with my Cameo, to create the text. Here are a few pointers:
If you search Pinterest for "free school fonts", you will find a lot of fun fonts that you can download.
Make sure you mirror your image when you are using the heat transfer material before you are ready to cut.
When you are ready to cut, be sure to select the correct material and adjust your cutting tool based on the suggested settings.
Cut with the glossy side facing downward. I also recommend doing a double cut to make sure it goes through well.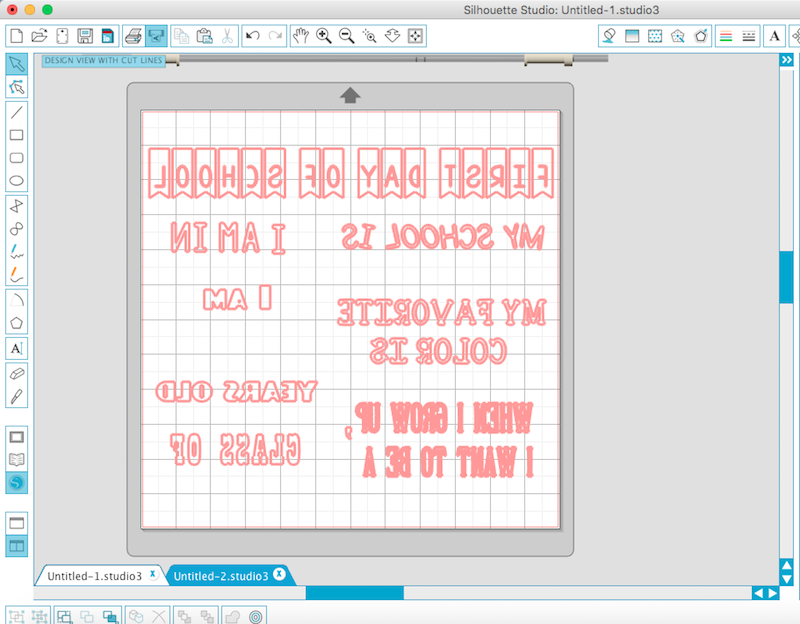 When you're ready to assemble your sign, begin by cutting the text into sections. I used a different font for each section, so I just cut around that particular font. Peel off the surrounding material (you may need the Silhouette tools), leaving behind just the phrases. Flip them downward on to your chalkboard, and place the hand towel over it. Here's the trick: place your hot iron over the hand towel for several minutes. Checking every 1-2 minutes to see if the letters are beginning to adhere. I probably left the iron on the hand towel for 4-5 minutes in some spots. Once the heat transfer vinyl has completely adhered to the chalk board, you're able to peel off the glossy backing.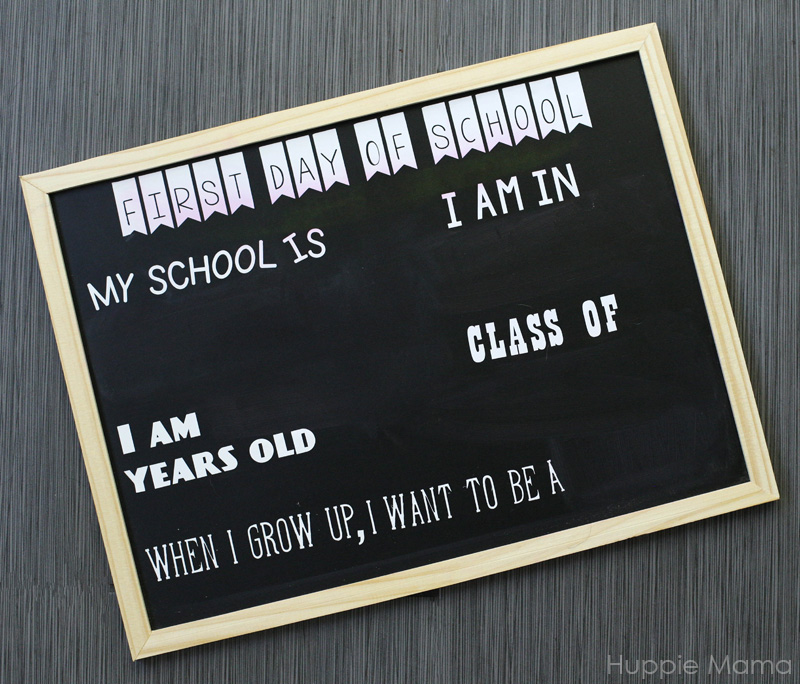 Now, you're ready to use your chalk markers to complete each section of your First Day of School Board. Have your child hold the board, and shoot some beautiful pictures! Check out the two I took below.
I had to get a few quick pictures of both kids in their new classrooms. Here's Lydia in her new seat and Bryce locating his name. I love these two so much and I'm so proud of the big kids they are becoming!
How was your child's first day of school?