I have shared so many adventures from our Ultimate Family Road Trip, but the one I have not yet shared was in some ways the most important adventure of all. It's the adventure that helped us to plan out our entire vacation. Lydia asked if she could see whales this summer, and rather than taking her to a theme park, I decided to take this road trip all the way to Maine. Back in 2008, Richard and I visited the Pacific Northwest to see orca in the open sea. It was a great journey! I wanted to share a similar trip with my children.
We stayed in Boothbay Harbor, Maine at Boothbay Harbor Hotel. When you stay there, you get a great discount off the whale watching cruise. We began our boat trip by crossing The Footbridge from one side of the harbor to the other (the dock was opposite our hotel).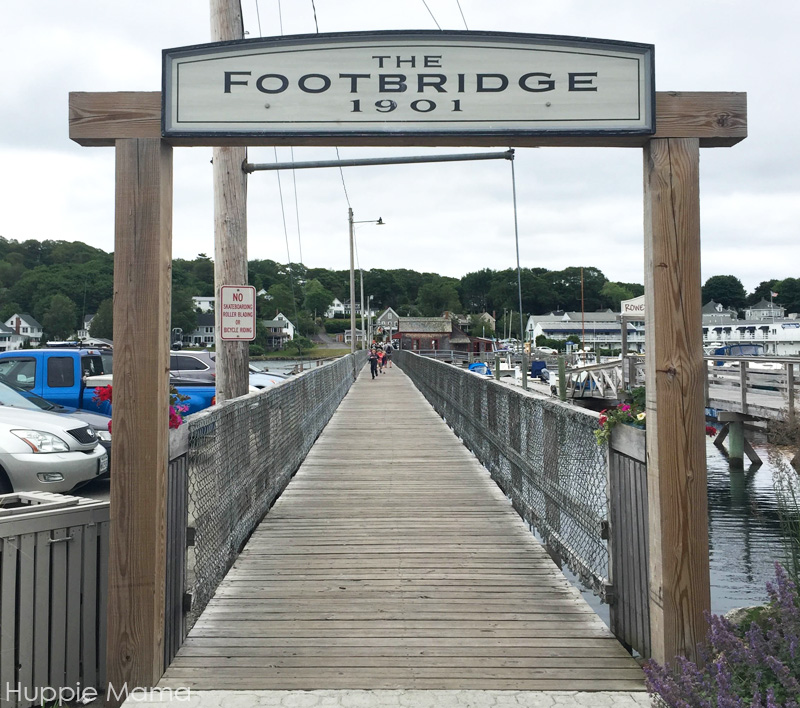 After reading several reviews of different whale watching cruises in the southern Maine area, Cap'n Fish's Whale Watch seemed most promising. Before embarking on any type of outing, I recommend checking TripAdvisor! The reviews for the past few weeks prior to our trip were very hopeful in terms of actually seeing whales.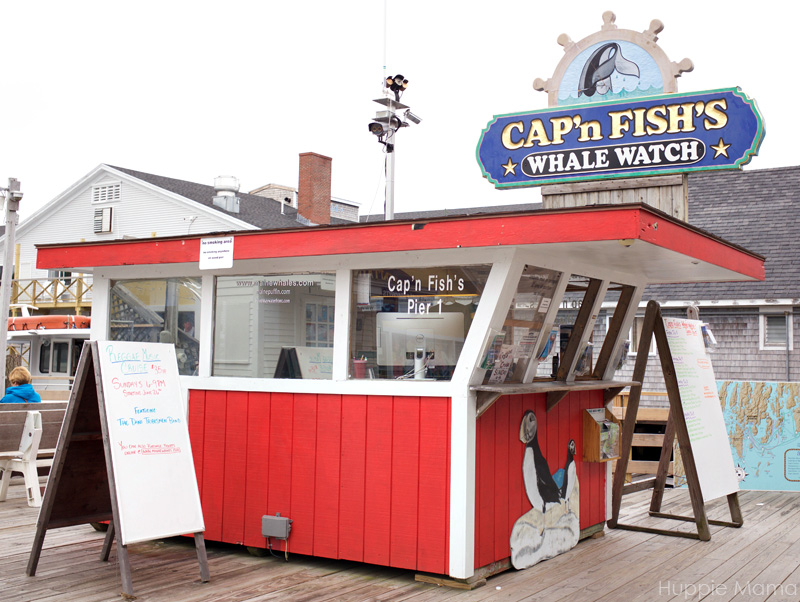 We boarded the boat. It had an upper deck and lower deck for multiple views. We stayed on the lower deck as it felt safer for the kids. Plus, it allowed us to see the whales more up-close.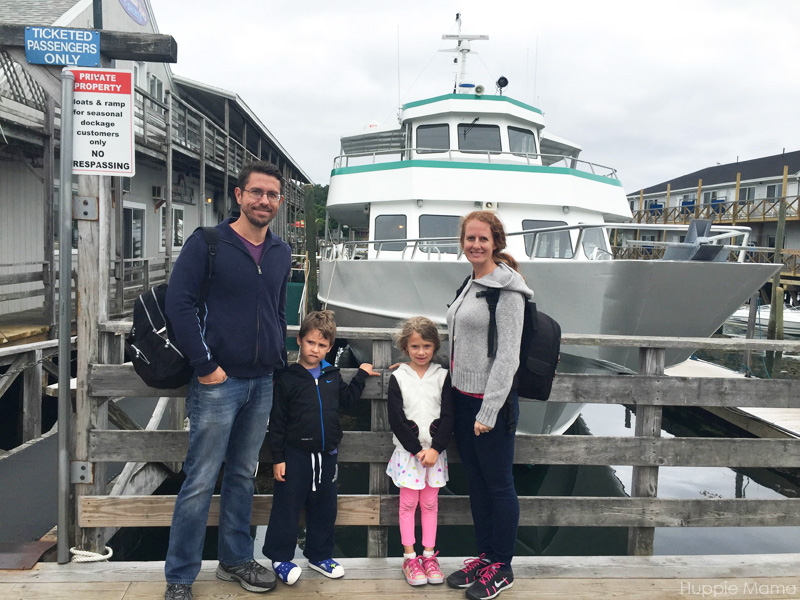 The kids were really excited to head out into the open ocean. I was, too! Before the boat left the dock, I gave the kids each a quick camera lesson (they took some nice photos) and then I captured these great shots of them.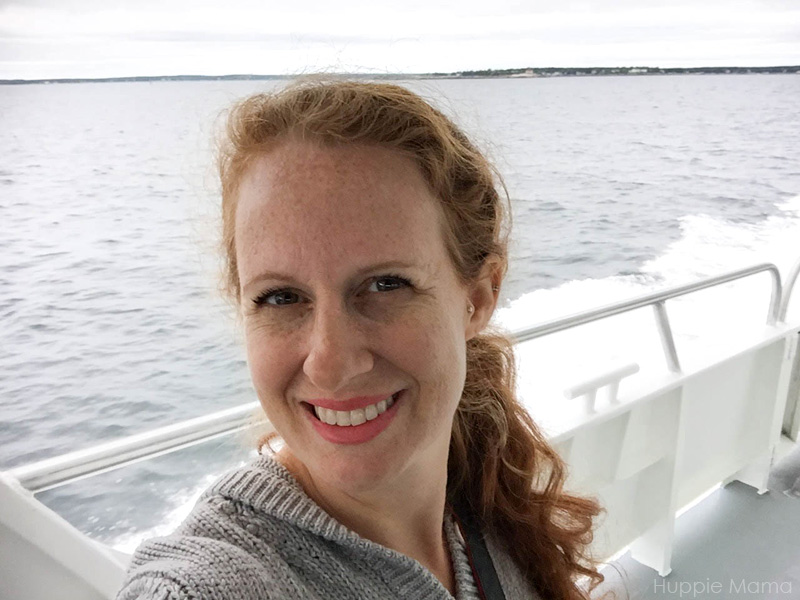 This is the view of the harbor. It was a very cool, overcast day, perfect for a boat ride. We are used to Florida beaches, so this view of the ocean was different, but certainly inviting. We are always ready for new adventures!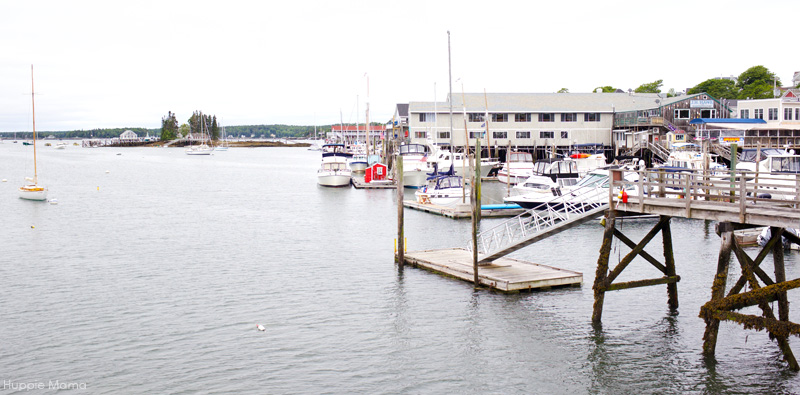 On our journey out to sea, we passed many historic sites, like this lighthouse. The tour guide shared the history of several sites along the way. Guided tours are a great way to learn about history in a hands-on experience.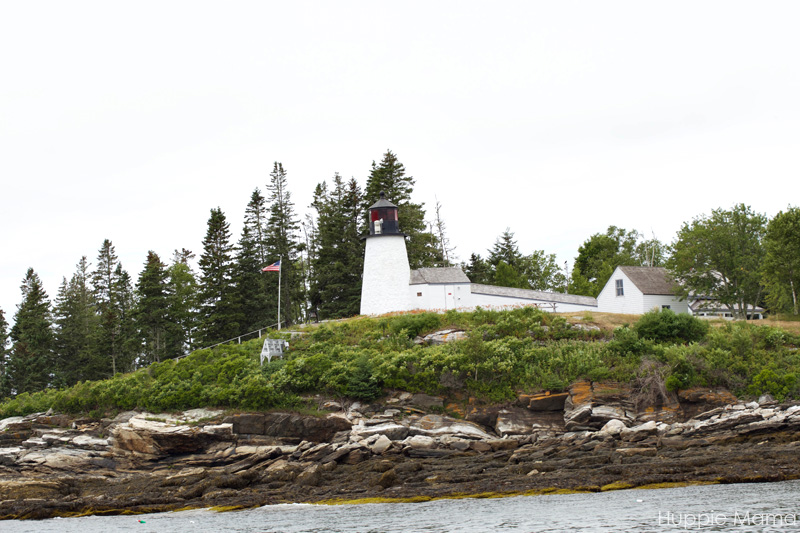 After we were a few miles from the harbor, it happened. We started to see whales! Fin whales specifically. Here are my favorite photographs of the whales. I had never heard of fin whales before our whale watching in Boothbay, Maine, but I learned that fin whales are actually the second largest whales in the entire ocean (after the blue whale). The second image allows you to see just how large the whales are when you consider where the fin is located and where the front of the body appears to be.
Their dorsal fins are actually really small. Below I've included an image of what the whales look like. What a beautiful sea creature I never knew anything about before our whale watching expedition!
In addition to fin whales, we also got to see sunfish. I always thought they were strange-looking creatures, but I never knew how huge they were. Adults can grow up to 2,200 pounds. Unfortunately, I didn't really get any good pictures because you can't really see much beyond the tip of their fins and a dark outline of their bodies, but it was awesome just to see how large they are and learn that they live in the waters off the coast of Maine.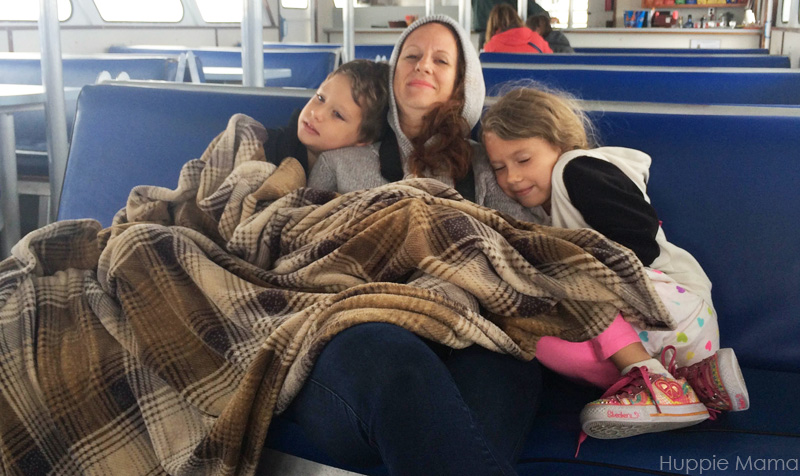 Did I mention that it was very chilly? The open ocean doesn't care that it's mid-July. My guess is that it was in the 40s, but when you're used to the 95-degree Florida weather, that feels cold. We also took some anti-nausea meds that made us super sleepy. Next time, I will take half the amount of meds so I don't feel as drowsy.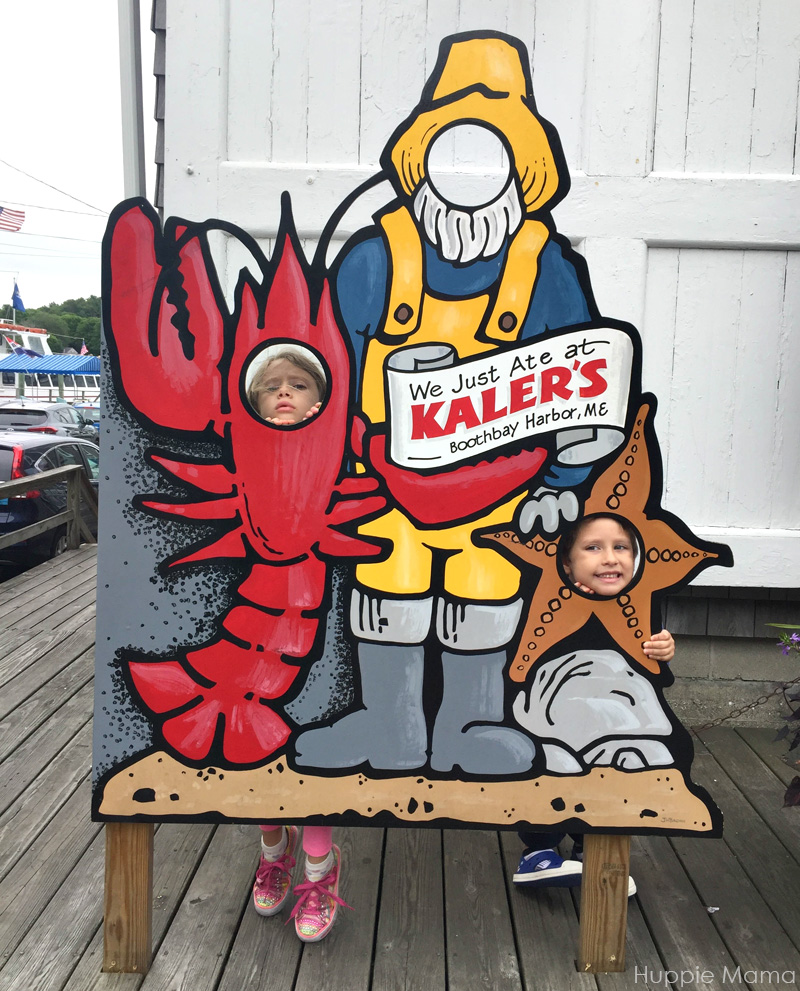 When we returned to the harbor, we found this cute cut-out for the kids. Children just can't resist these photo opportunities. Neither can parents. I'm so glad my children got to see real whales in the open ocean. This was the midpoint of our summer journey, and it was a wonderful experience for all of us.