This #EurekaPower shop has been compensated by #CollectiveBias, Inc. and its advertiser. All opinions are mine alone.
My daughter began school this year, just three hours a day, which means we have the rest of the day to play, craft, and have fun together (with my son, too, of course!) As a homeschooling mom to two preschoolers, my house is essentially a giant classroom. My living and dining area doubles as a food preparation and craft room. This means we often make giant, hard to clean messes right in the front room of our house! Last week, we made this Handprint Christmas Tree project together. This is actually a project we did years ago, but because it tends to make such a huge mess, we have not repeated it. But this time, I have a solution!
Materials:
Washable green paint
Yellow construction paper
Gold glitter
Fake snow confetti
Pompoms
Miniature bows
Directions:
Begin by painting your child's hand green and making multiple handprints in a pyramid formation. We did one in the first row, two in the second row, three in the third row, etc. until we got to six rows of handprints.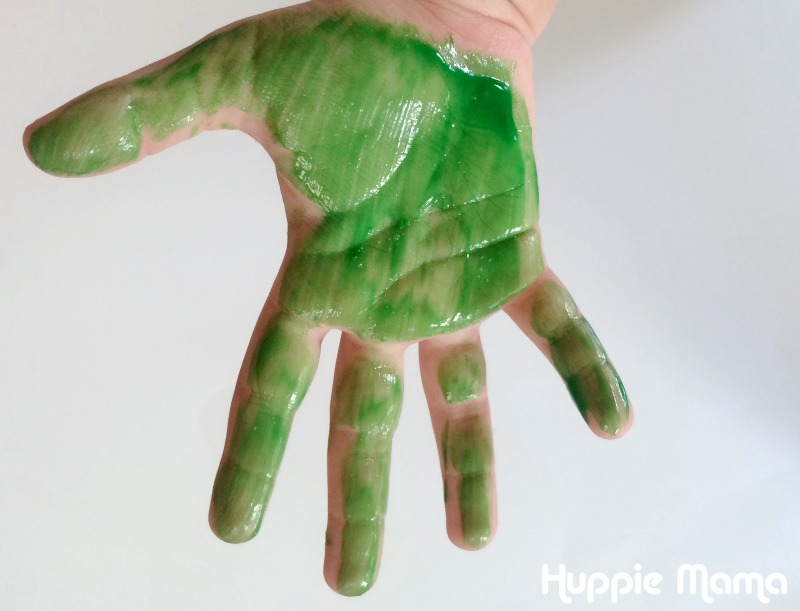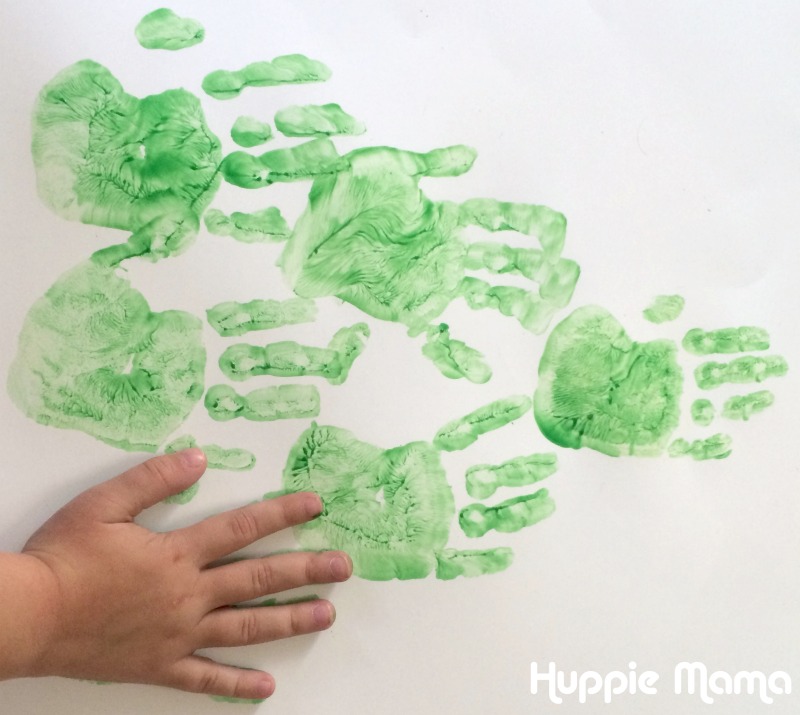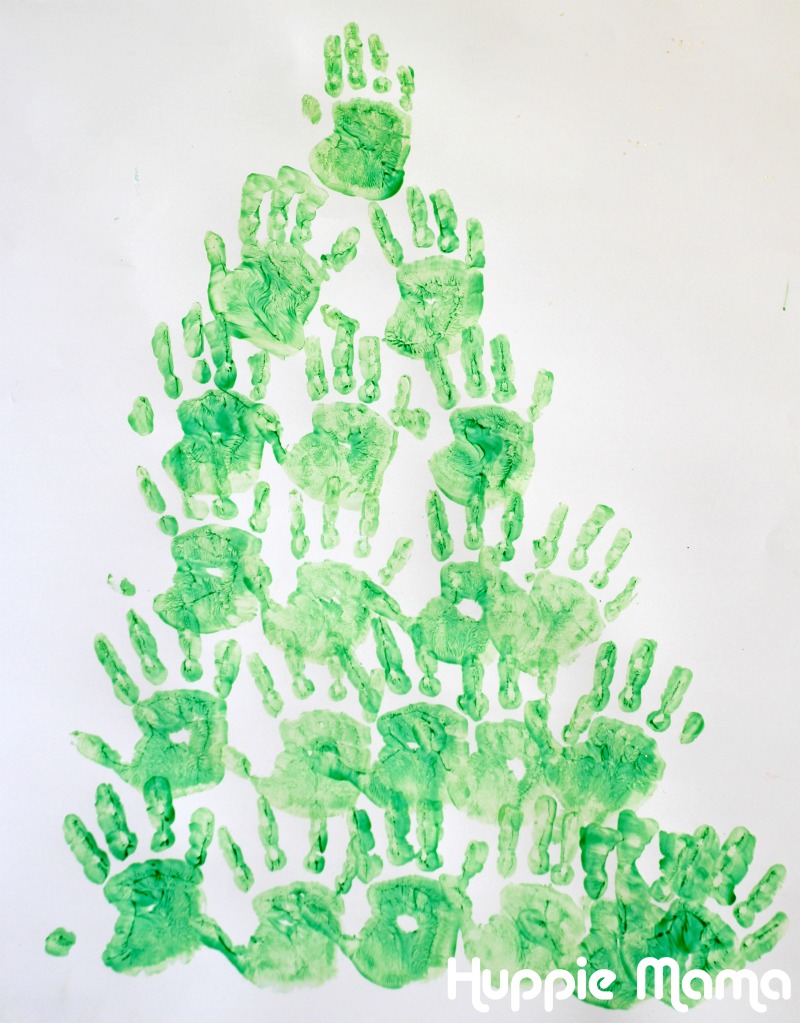 Every tree needs a star. We made our star from yellow construction paper and gold glitter. Notice we are doing this on the floor.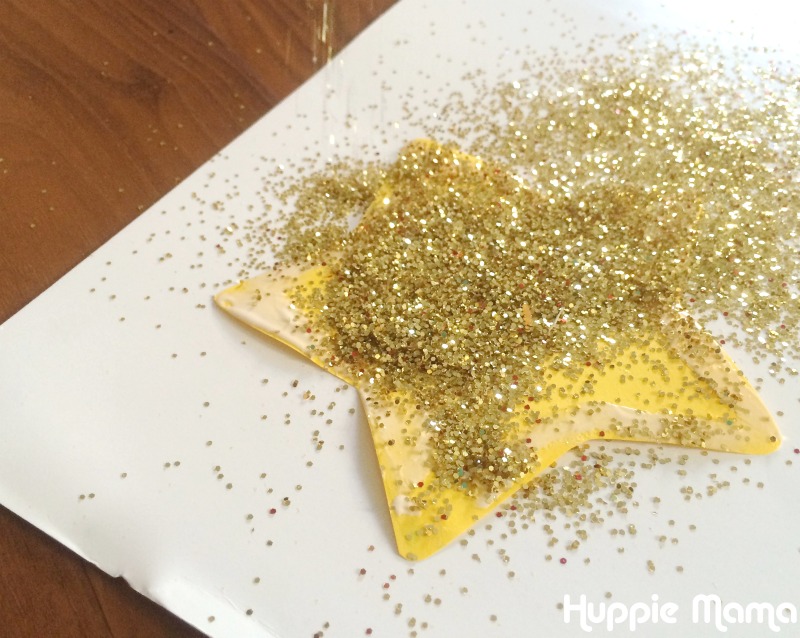 Next, it's time to decorate the tree! We placed our star at the top of the tree and used pretend confetti snow, pompoms, and miniature bows to decorate. Lydia had so much fun decorating the tree. If you look, she even created patterns with the pompoms and bows.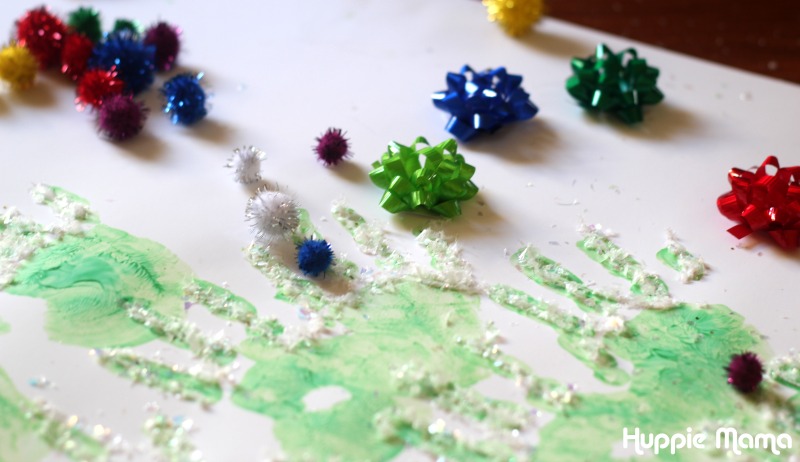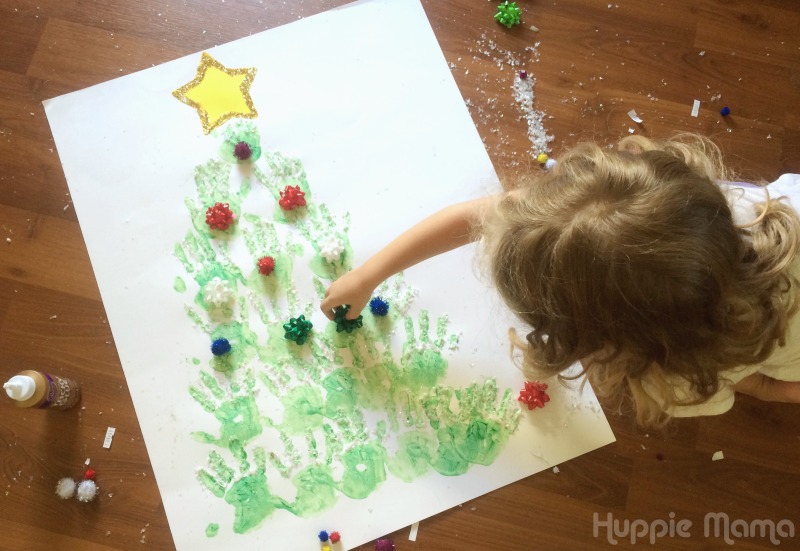 Bryce wasn't too into the tree decorating, but he really wanted to play with the fake confetti snow. And what would snow play be without a pirate shirt on from three Halloweens ago, right?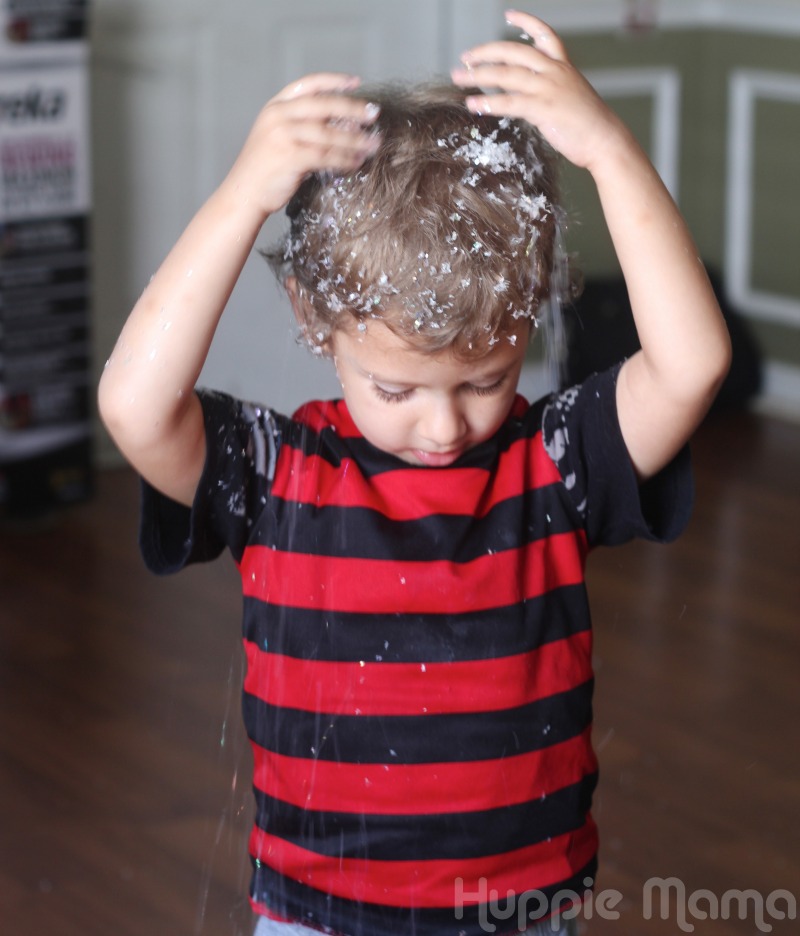 After making this crafty mess, I left the room for a few minutes to prepare lunch before cleaning up all our art supplies. This was a mistake and NOT part of the original blog post. Bryce took the entire bag of confetti snow and dumped it on the floor. Yikes!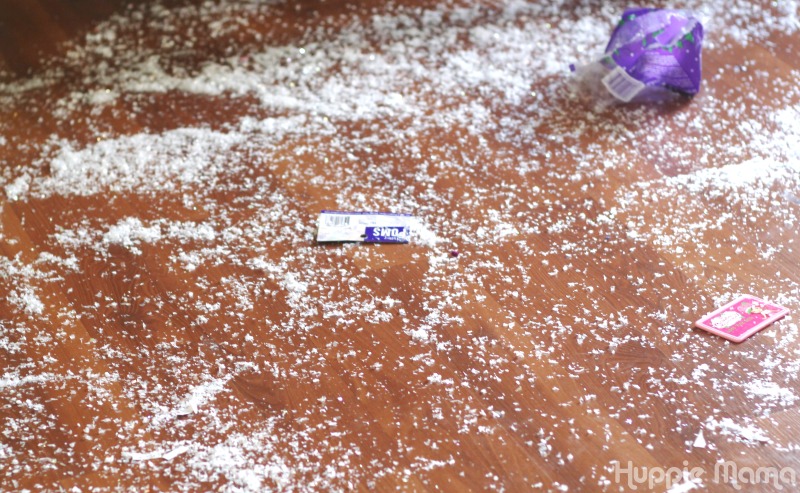 Normally, this would take me forever to clean up because for laminate floors, I use a good ol' broom and dust pan. Of course, the kids would run through the nice pile I sweep together, and if I can actually get them to follow directions and not run through it, the dogs would instead. But with the Eureka Suction Seal 2.0 vacuum, I can successfully clean epic messes on all surfaces.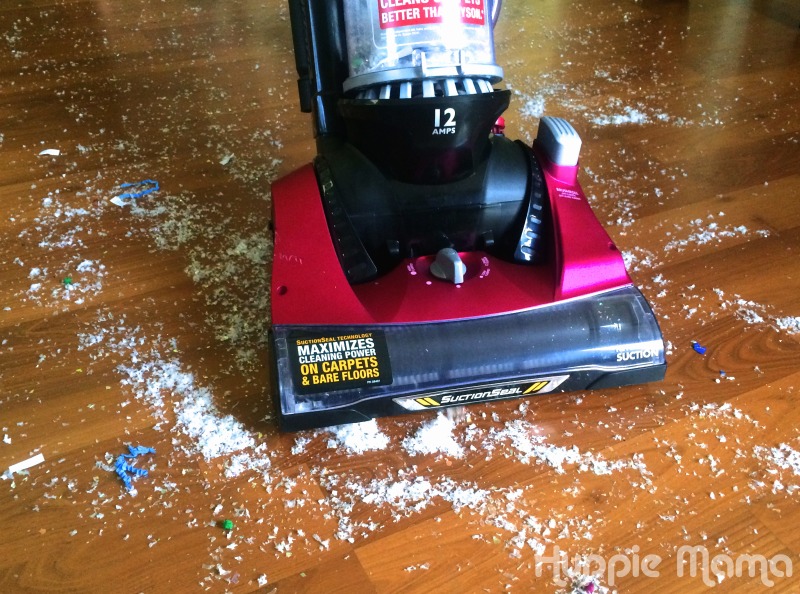 And after just one pass over the area…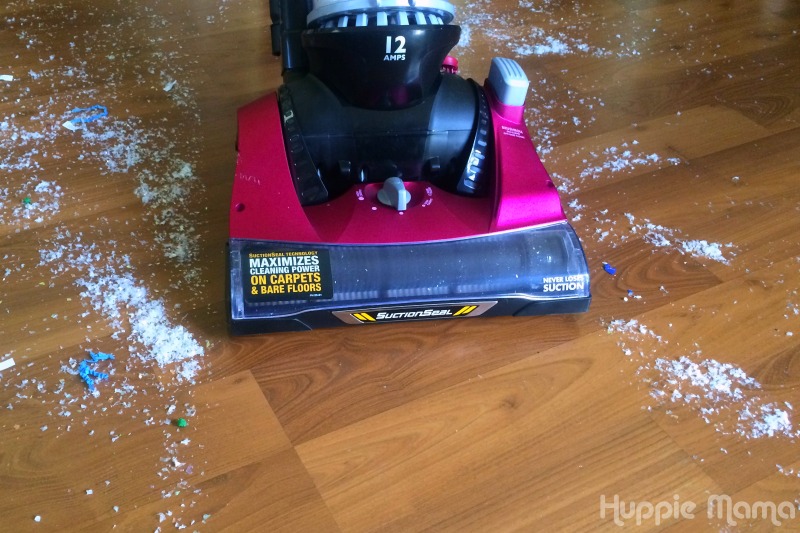 The Eureka Suction Seal 2.0 vacuum sucked up all the snow and various craft supplies in just seconds. Here's how it works: plates that raise and lower against the surface maintain suction and seal without scattering debris. The vacuum uses a wide tube of air with minimal bends and twists that allows air to move freely across a shorter and more direct path.  It works on all surfaces, including tile, hardwood, and carpet.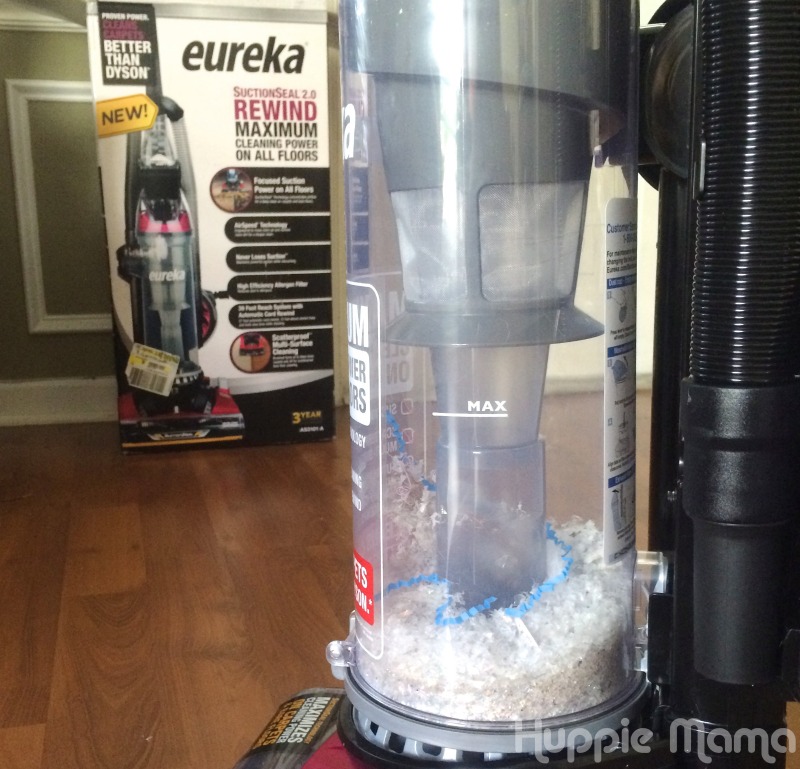 Would you like to purchase the Eureka Suction Seal 2.0 vacuum? It's now available on rollback at Walmart. The original price was $148.88, the rollback price is $129.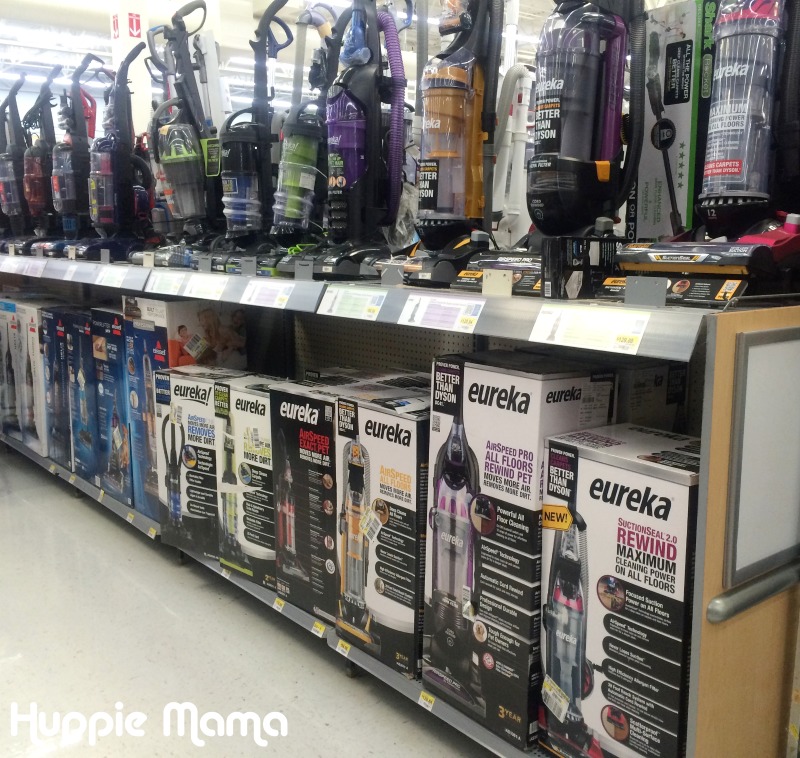 Check out this video to learn more about the power of the Eureka Suction Seal 2.0 vacuum.