This shop has been compensated by Collective Bias, Inc. and its advertiser. All opinions are mine alone.
In case you didn't already know, Halloween is my favorite holiday. It is a time for lots of family fun! I love everything about it: decorating the outside of my house, making my kids' costumes, reading spooky stories, visiting pumpkin patches, and creating easy to make desserts.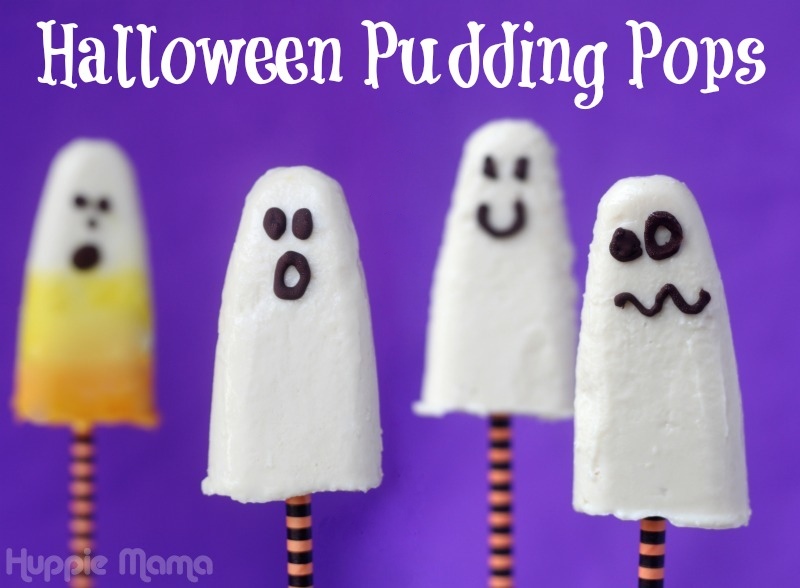 Halloween often makes me very nostalgic. I think about my childhood memories, dressing up, trick-or-treating with neighborhood friends, and eating tons of candy. A favorite treat from my childhood that can no longer be found in stores were frozen pudding pops. I thought about these as I did some reminiscing, and I realized I could definitely put a Halloween twist on a childhood favorite. Here are my Halloween Pudding Pops! With just two ingredients, these are so simple to make, the kids can help out in the kitchen.
Ingredients: 
Vanilla Snack Pack Pudding Cups
1 ounce of dark chocolate
Orange and yellow food coloring (optional)
Equipment:
popsicle molds
Halloween popsicle sticks
zipper bag
Directions: 
Each pudding pop requires about 1 Snack Pack. We chose vanilla so that we could make ghosts, but I bet you could make fun monsters with the chocolate pudding, too.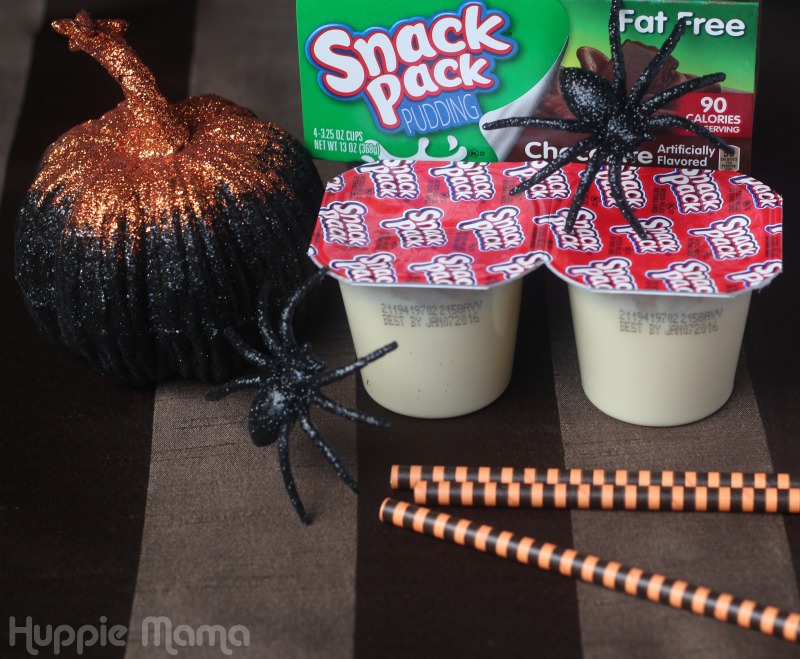 Fill each popsicle mold with the vanilla pudding. If you want to make the candy corn pudding pop, divide the pudding cup into three separate containers. Add yellow food coloring to one container and orange food coloring into the other container. Layer the pudding – white, yellow, orange – in the popsicle mold. I found these popsicle molds at IKEA for just $1.99.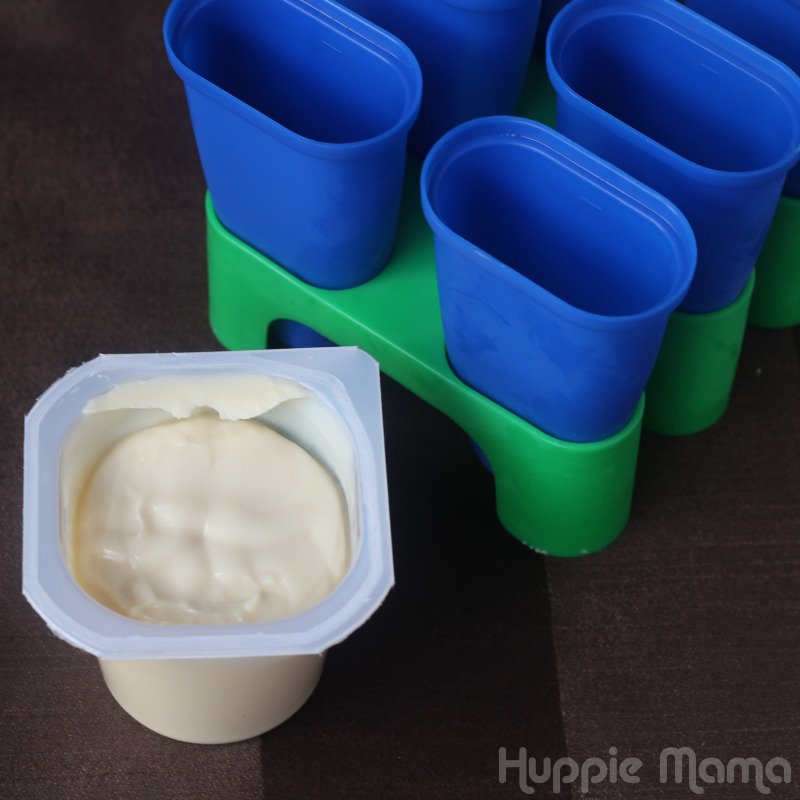 Rather than use the plain sticks that come with the popsicle molds, I purchased these festive striped sticks at Walmart. I found them down the seasonal aisle, alongside other Halloween baking items. Place the popsicle molds in the freezer for about 4 – 6 hours. I ran hot water over the molds to loosen them up and remove the popsicles.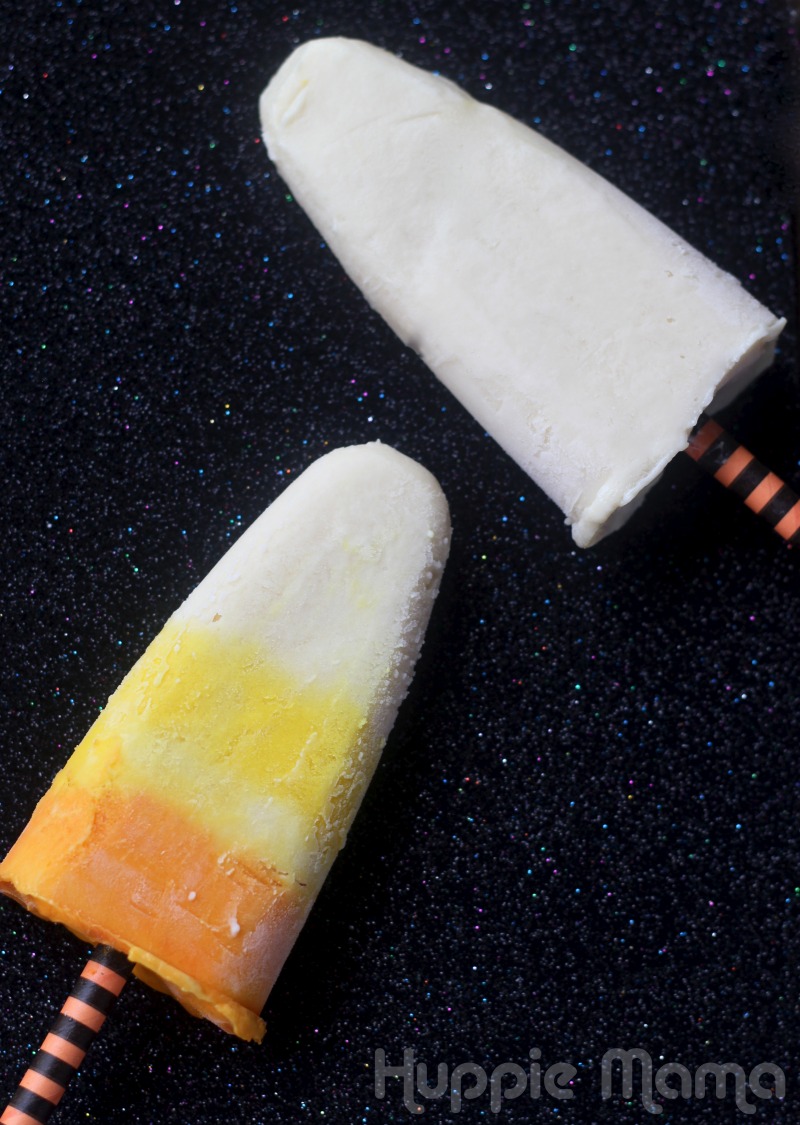 Next, melt the chocolate in the microwave in a small dish. Spoon it into a small zipper bag. Squeeze the chocolate toward one corner, cut the tip, and use that to draw *spooky* faces on your pudding pops.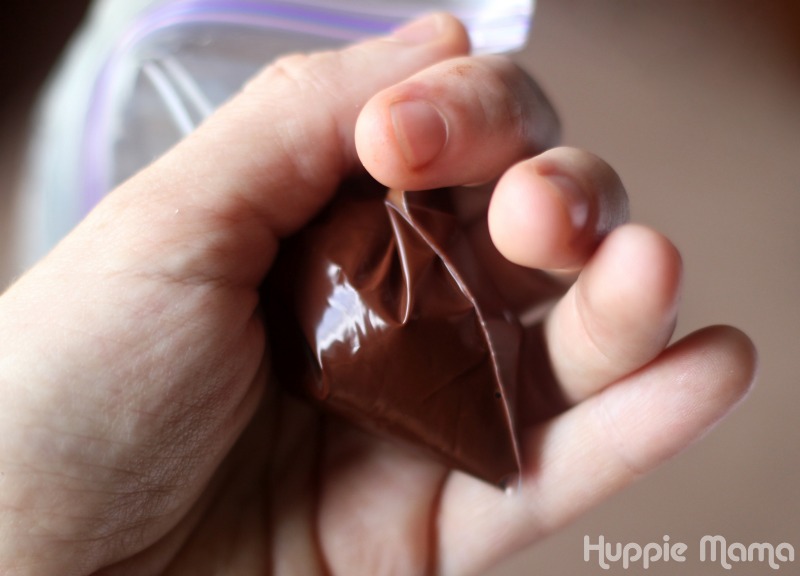 And here's the finished product! Have fun drawing all different types of faces – smiling, frowning, scary, and spooky! Kids will love to help you think of ideas.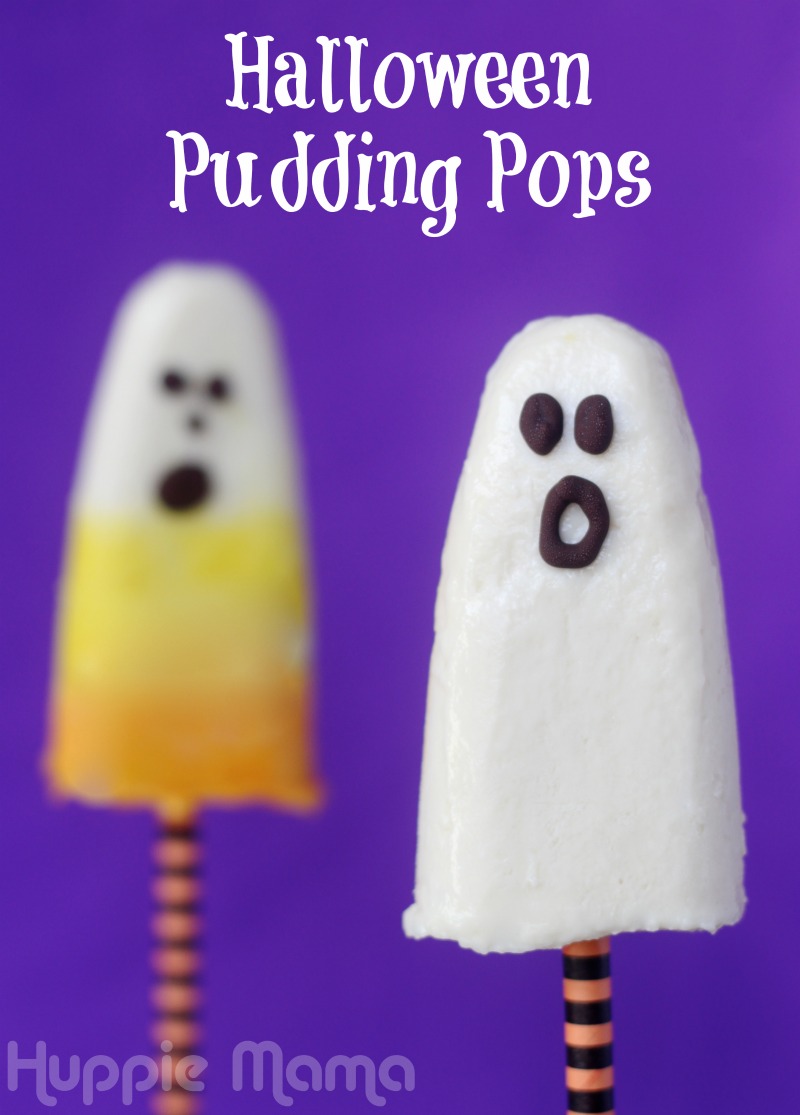 About those kids. Lydia was so excited to try one of these Halloween Pudding Pops …while wearing a Lalaloopsy costume, of course.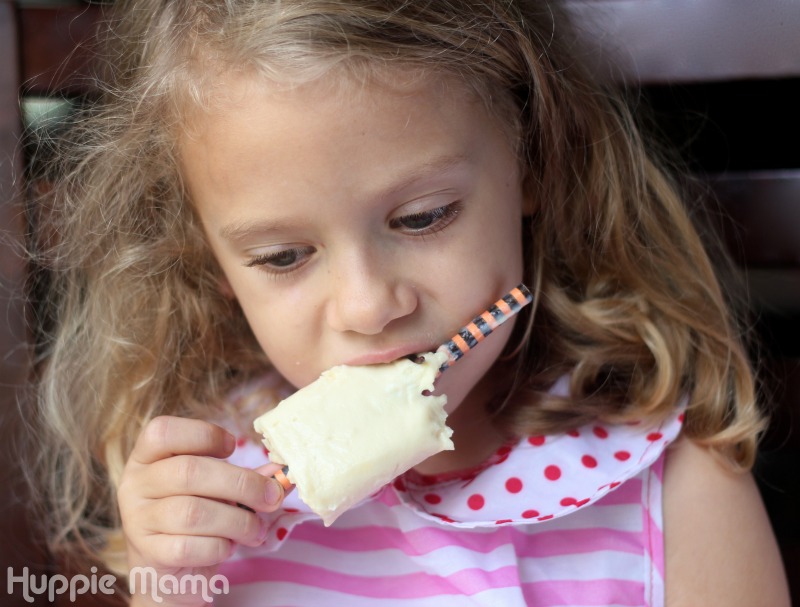 Each Snack Pack Pudding Cup contains the same calcium in an 8 ounce glass of milk and is free of my least favorite ingredient, high fructose corn syrup. Snack Packs can be purchased down the baking aisle at your local Walmart.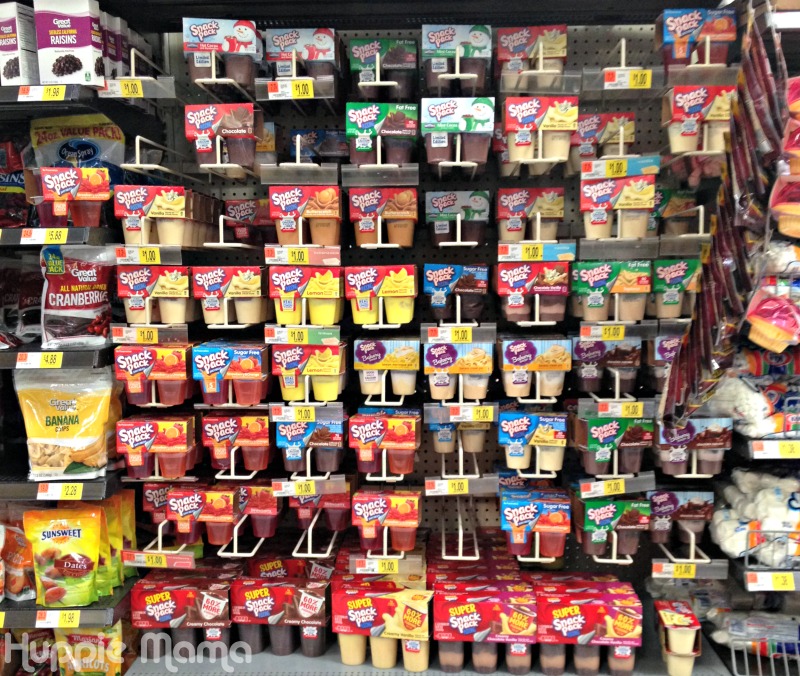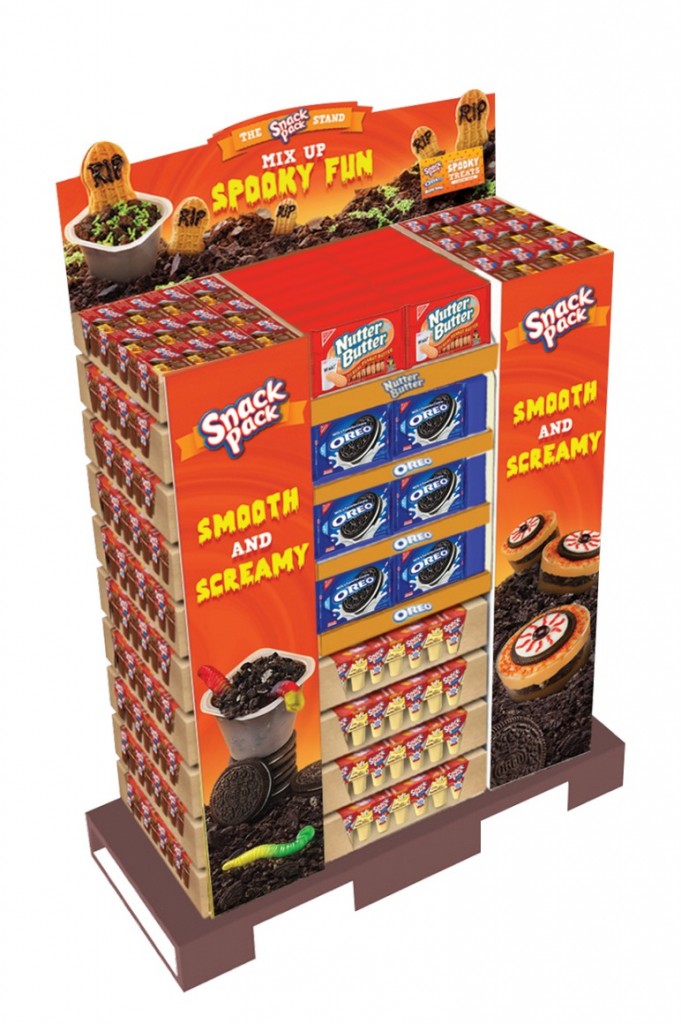 Wanna chat with #CollectiveBias about your favorite Halloween and Fall snacks? Join in the twitter party fun on October 8th at 12 PM EST. Use #SnackPackMixins to follow along. RSVP by clicking here.