Gluten-Free Raspberry Almond Granola Squares are a delicious snack for adults and kids!
Looking for a tasty, homemade bite? Try making these Gluten-Free Raspberry Almond Granola Squares. They are made with all organic ingredients, including almond flour, which is higher in protein than regular flour. These granola squares make a great snack!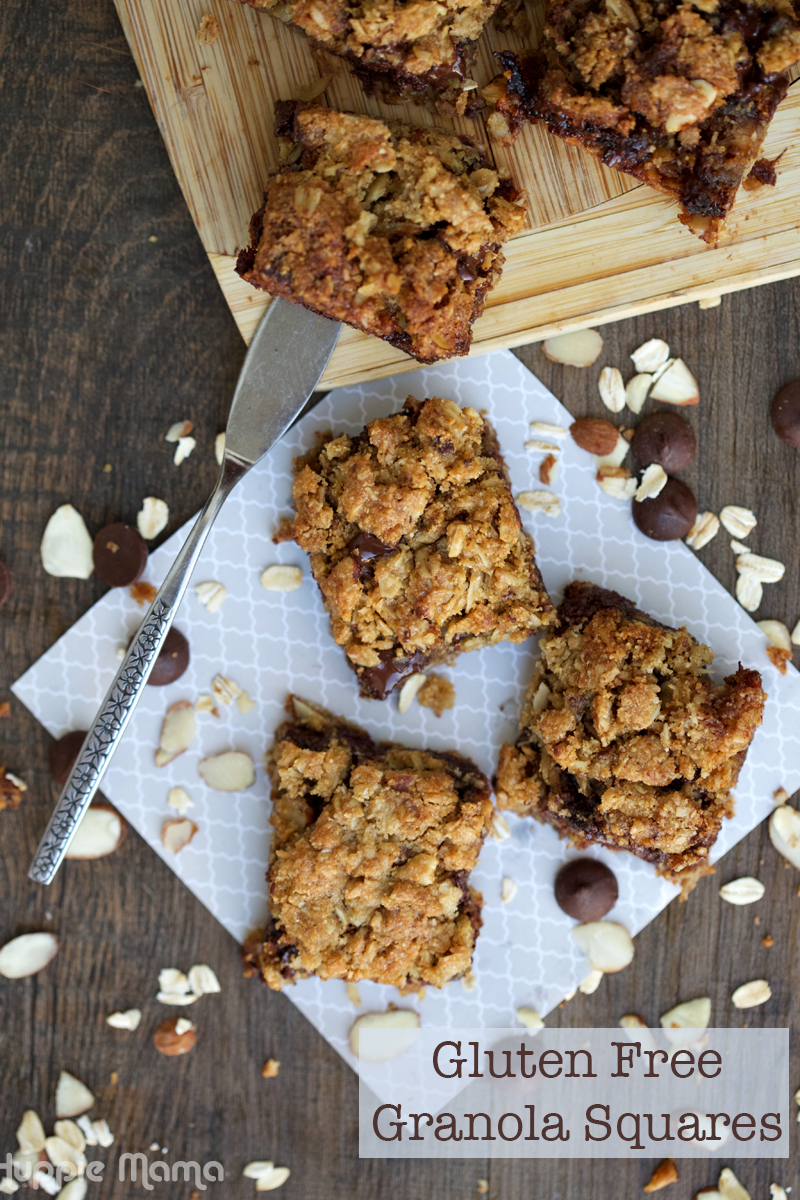 Ingredients: 
6 T butter (softened)
3/4 cup brown sugar
1 egg
1 t vanilla
1 cup gluten-free rolled oats
1 1/2 cups almond flour
1 t baking soda
1 t cinnamon
1/2 cup sliced almonds
1/2 cup shredded unsweetened coconut
1/2 cup dark chocolate chips
3/4 cup raspberry jam
Directions:
Preheat oven to 350 degrees F. In the bowl of a stand mixer, combine softened butter and brown sugar. Add the egg and vanilla and continue to mix. Next add the dry ingredients (almond flour, baking soda, and cinnamon). When those are combined, add sliced almonds and coconut.
Cover an 8″ square pan with parchment paper and press 2/3 of the dough along the bottom in an even layer.
Next, spread the jam in a thin layer over the dough.
Sprinkle the chocolate chips in an even layer over the jam.
Crumble the remaining 1/3 of the dough over the chocolate chips.
Bake for about 30 – 35 minutes, until the edges begin to brown. Remove from the stove and refrigerate until firm (if not, they will crumble apart). When they are completely cooled and firm, remove from the pan and cut into 16 squares.