This shop has been compensated by Collective Bias, Inc. and its advertiser. All opinions are mine alone. 
Somehow my little baby girl is celebrating her 5th birthday in less than a month. How the heck did that happen?? Not only that… she's beginning PreK next week! So I'm kinda freaking out about all this, but I know she will do awesome. To begin PreK and to celebrate her 5th birthday, we went to Walmart to buy fun FROZEN school supplies, giant coloring pages, and greeting card. She was so excited to help me shop!
With Lydia starting PreK next week, she needed her first big girl backpack. This FROZEN backpack is just the right size for her! It's perfect for a folder, notebook, and small lunch bag filled with healthy snacks. I may even throw in a few family photos in case she gets lonely and misses us. This is a huge transition for her, so I want to do all I can to make her feel confident about beginning school.
Next up, Lydia needed a folder and notebook. She loves to write! We get beautiful "Lydia loves Mommy Daddy Bryce" messages from her with beautiful drawings all the time now. She was quite excited to write about her friends and different animals in her Olaf notebook. The Elsa and Anna folder will be perfect for sending notes to and from school when she starts.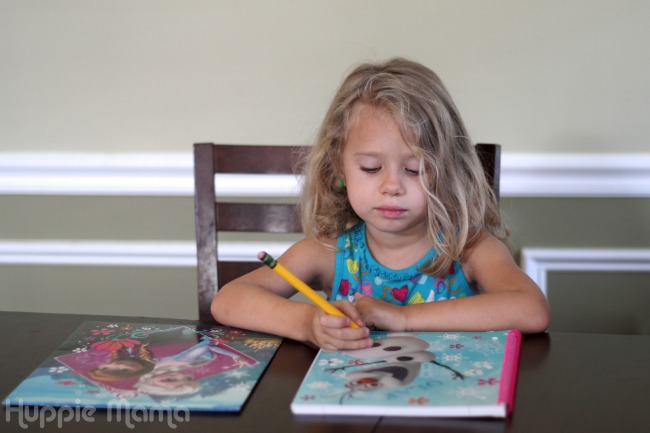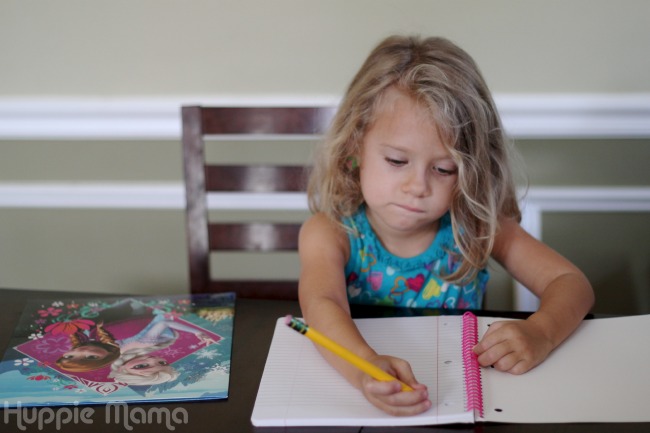 Giant coloring sheets featuring her favorite characters? Lydia loved them! Elsa is her favorite, so she colored two different Elsa sheets. This big coloring kit comes with 18 different poster-sized images to color.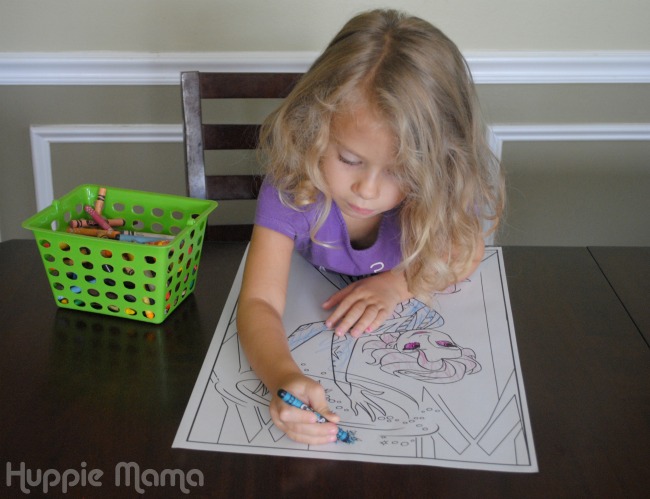 Shhhh… Can you keep a secret? Here's Lydia's 5th birthday card. Her birthday is on September 2nd (the best birthday ever, but I'll save that for a different post). She will love opening up this FROZEN birthday card along with her gifts. Since the baby shower for her, I have kept all of Lydia's greeting cards in a large box. I plan to make a special project out of them one day. I'm hoping Pinterest will still be around to come to the rescue when I'm ready to create something beautiful from Lydia's greeting cards.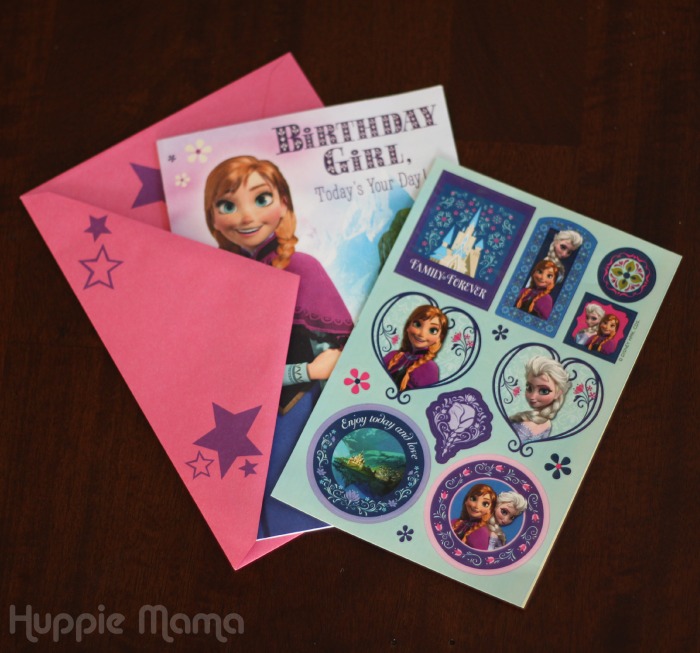 Looking for FROZEN back-to-school supplies, accessories, and fun activities? Visit your local Walmart for all the Elsa, Anna, and Olaf merchandise your child will absolutely adore! Merchandise featuring FROZEN characters can be found throughout the store, including the back-to-school section, art supplies section, toy section, and greeting card section. Thanks #CollectiveBias for sharing the #FROZENfun with Lydia for her 5th birthday and first day of PreK.