This shop has been compensated by Collective Bias, Inc. and its advertiser. All opinions are mine alone. 
I've gotta be honest – I'm kinda proud of myself for this idea. My kids love "crunchy fish", and I make it a variety of ways, but either one of two things tends to happen: it's too greasy or it's too mushy. It's a challenge to get just the perfect crunchy texture, but I finally did it! Here's my secret for the perfect fried fish sticks: Canada Dry Lemon Lime Sparkling Seltzer Water.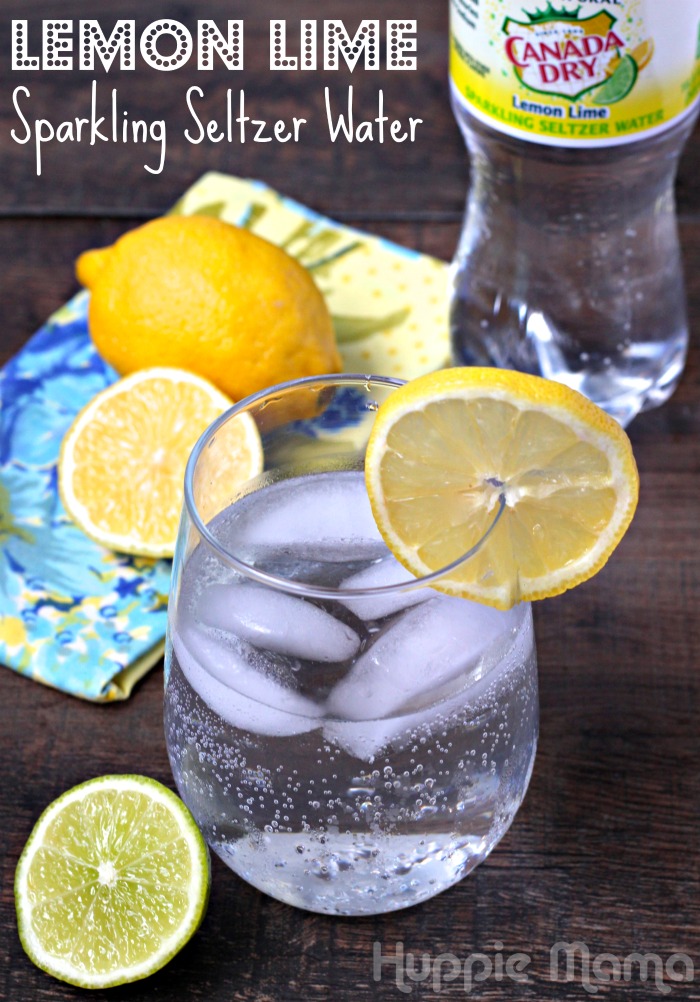 You're probably thinking "Wait…what?" Because why would sparkling seltzer water have anything to do with fried fish? The carbonation and hint of citrus create a crisp, airy batter for fish sticks!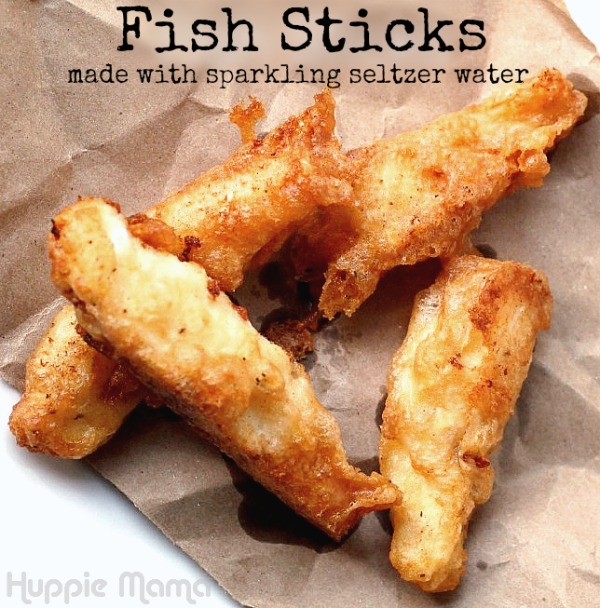 And because you can't just how crispy and light this batter is, an extreme close-up. I just couldn't resist tempting you with these delicious fish sticks!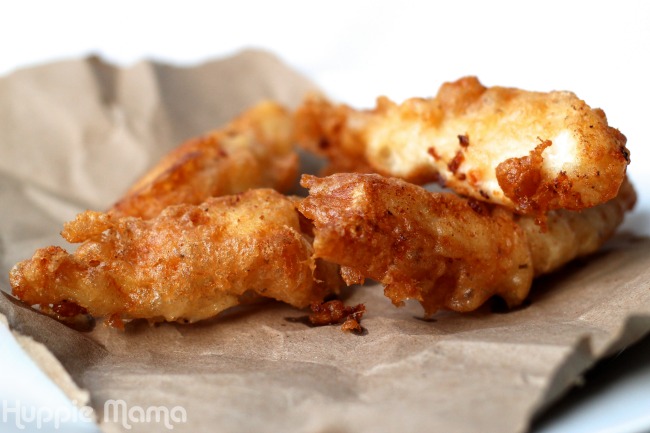 Now that I (hopefully) have you drooling, here's the recipe.
Homemade Fish Sticks with Sparkling Water
Author:
Light and crispy homemade fish sticks using Canada Dry Lemon Lime Sparkling Water
Ingredients
1 pound cod filets
1 cup Canada Dry Lemon Lime Sparkling Seltzer Water
2/3 cup flour
1 T cornstarch
1 t Old Bay seasoning
Grapeseed oil
salt & pepper to taste
Instructions
Begin by cutting the cod into pieces about 4″ x 1″ x 1″. Season with salt and pepper.
To make the batter, whisk together seltzer water, flour, cornstarch, and Old Bay seasoning.
Fill a pot with about 2″ of grapeseed oil. Turn to a medium-high heat. To test the temperature, place a small dollop of batter into the oil. If it burns, turn your oil down. If it is not cooking and floating to the top, turn your oil up. It is very important to fry at the perfect temperature.
Dip fish sticks one at a time into your oil. Cook on one side about 2 minutes, flip over, and cook on the second side 1 – 2 minutes. The fish should be a perfect golden brown. Remove and place on a cooling rack with paper towels underneath to catch any oil that may drip off.
Repeat process with about 2 – 3 fish sticks at a time until they are all fried.
These are delicious served with roasted sweet potato 'fries' and your favorite sauce, either tarter or remoulade. To make the sweet potatoes, turn your oven up to 450 degrees, cut the sweet potatoes into wedges, coat with grapeseed oil and your favorite seasoning blend, and roast about a half hour. I recommend flipping them over mid-way through cooking.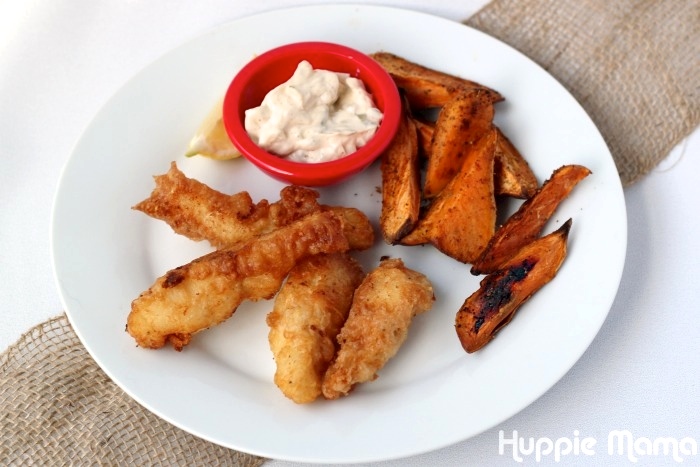 My son absolutely loved these homemade fish sticks. He devoured them all!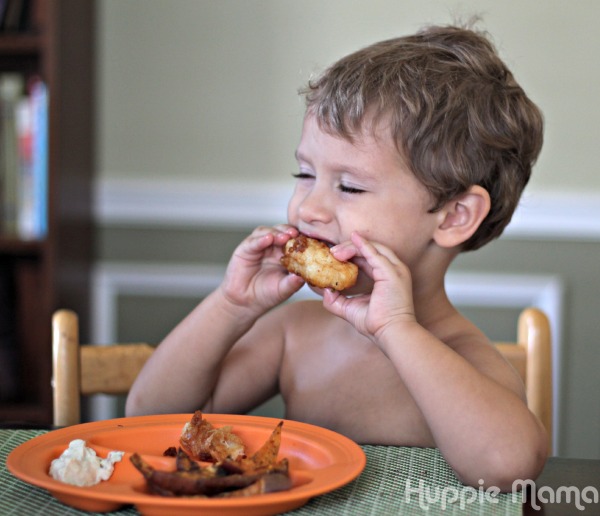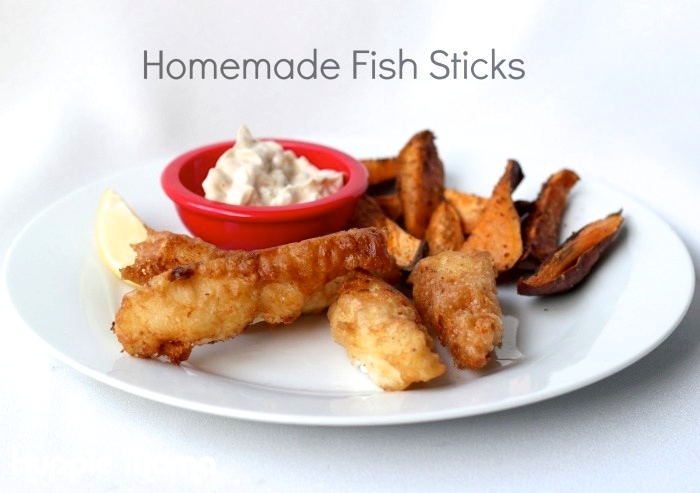 And just because you need one more close-up of how crispy this batter is, here you go! Thank you #CollectiveBias for helping me #AddSparkle to my fish stick recipe.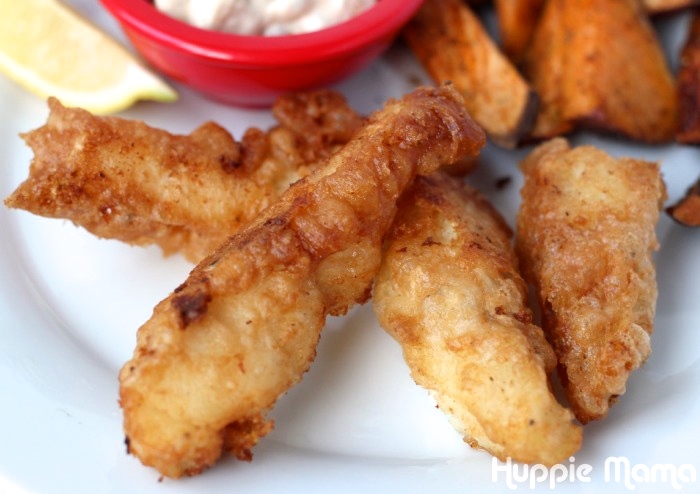 Now that you understand why you must purchase Canada Dry Lemon Lime Sparkling Seltzer Water, I'll tell you where to get it — Walmart! It comes in a six-pack in the bottled water section near similar products. Because this is a six-pack, remember to cut the plastic rings before discarding.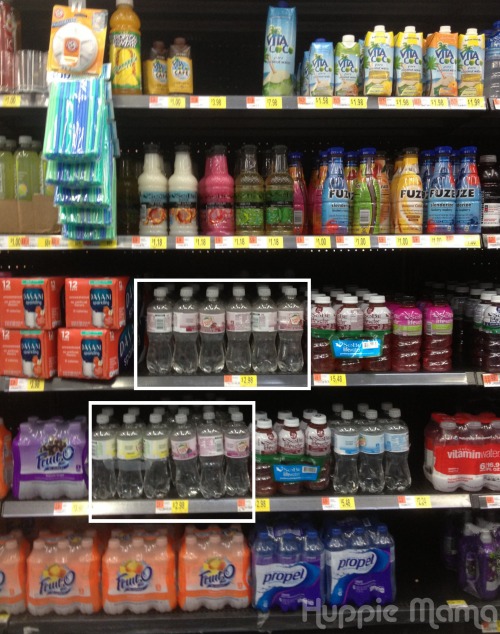 Canada Dry  Sparkling Seltzer Water is available in a variety of flavors, including Mandarin Orange, Cranberry Lime, Pomegranate Cherry, and Raspberry. Because it contains no calories,  no caffeine, no sweeteners, and no sodium, it's a great alternative to other sodas. Heading to Walmart to buy Canada Dry Sparkling Seltzer Water? Click the image below to get a printable coupon off your next purchase.