I received these books for free to review. The opinions expressed are honest and provided without monetary compensation. 
I was thinking about seasonal hair trends last week, and the first thing I thought about was Halloween. I found this idea for Elsa's Icy Braid in Disney Frozen Hairstyles: Inspired By Anna and Elsa
, and I thought it would be perfect with Lydia's naturally curly hair. So many of her friends are dressing as Elsa, I'm hoping to inspire them with this beautiful hairstyle.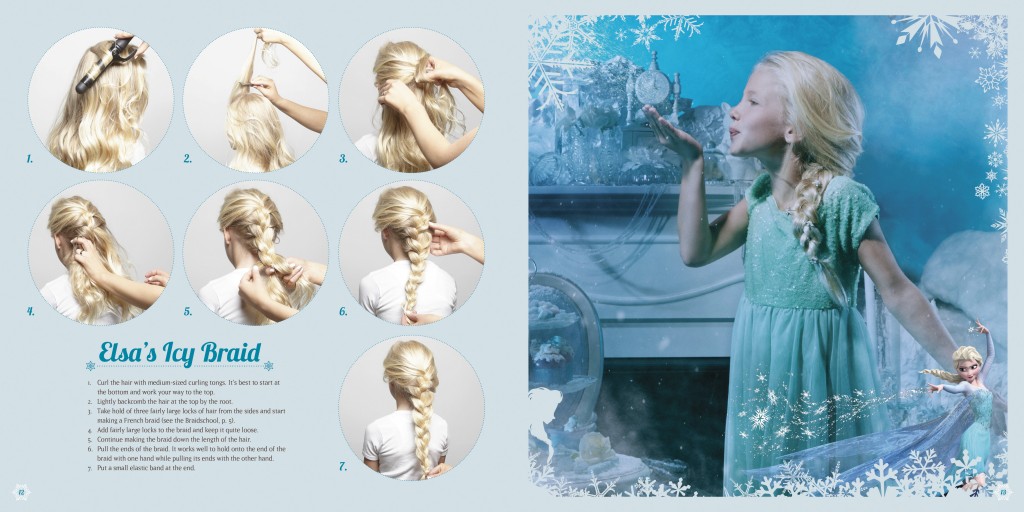 (Excerpted with permission of the publisher, Edda USA, from Disney Frozen Hairstyles: Inspired by Anna and Elsa. Copyright (c) 2014 Disney Enterprises, Inc.  Rights reserved. This book is available at all bookstores and online booksellers.)
To begin this style, I washed and conditioned Lydia's hair. I made sure it was tangle free and I let it air-dry most of the way. The directions for this hairstyle require you to use a curling iron, but Lydia's natural curl worked perfectly.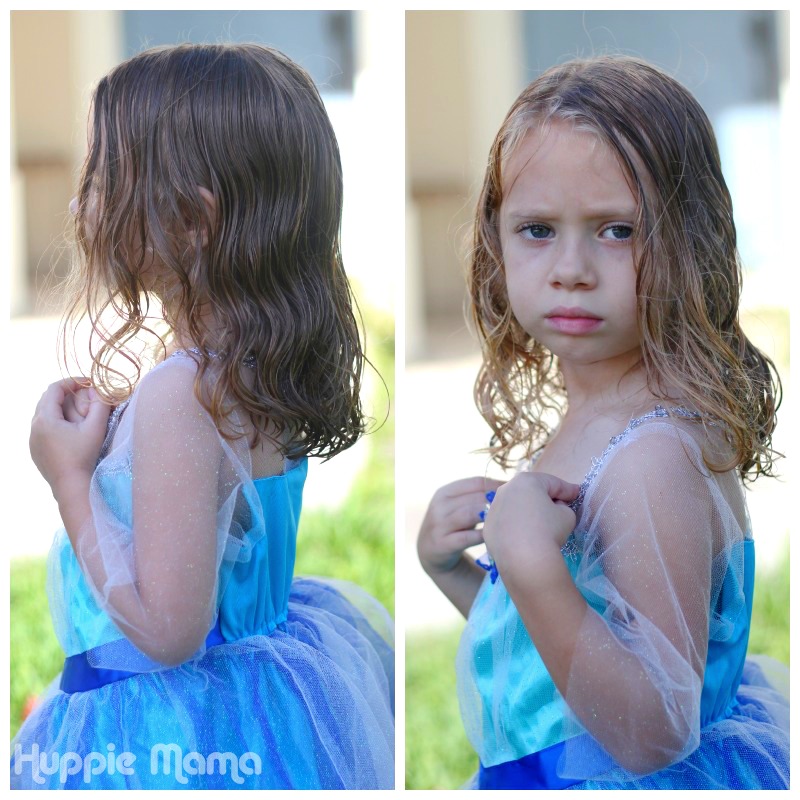 Next up, I back-combed the front of her hair to add some volume. Elsa's hair is in a very loose French braid, so rather than beginning at the top, I began the braid toward the middle of her head with large locks of hair. I added in the pieces from the side, combing as needed, maintaining a natural, soft look. Here's how it looks from the front.
This is the side. I caught her singing "Let It Go", inspired by her fun hairstyle and costume.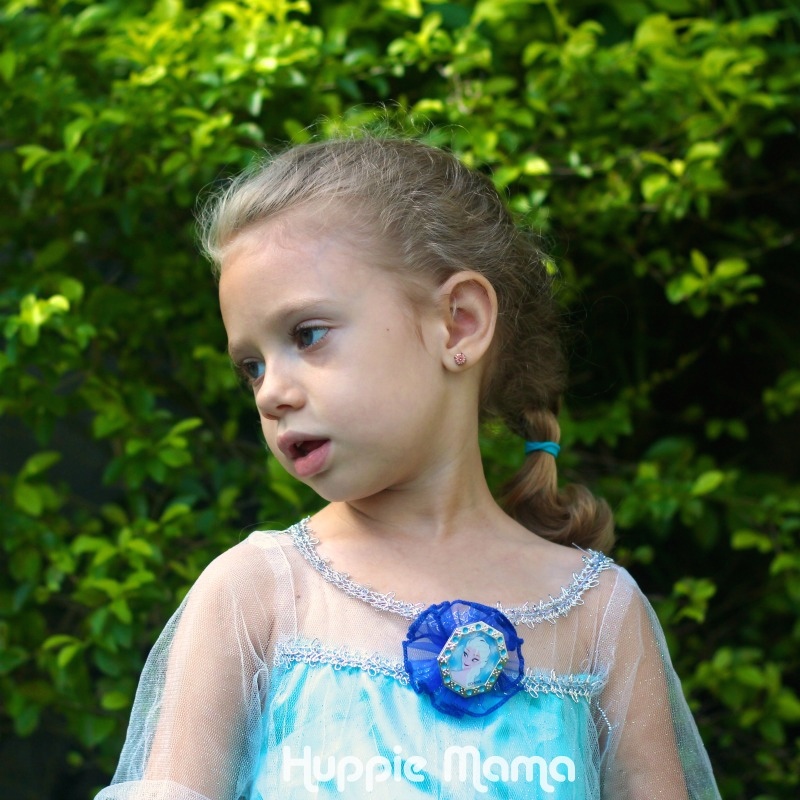 And of course, the back. You can see how gently it is braided, but all of the pieces stay in place (even though Lydia's hair is layered). You could always use bobby pins as needed to hold it together better.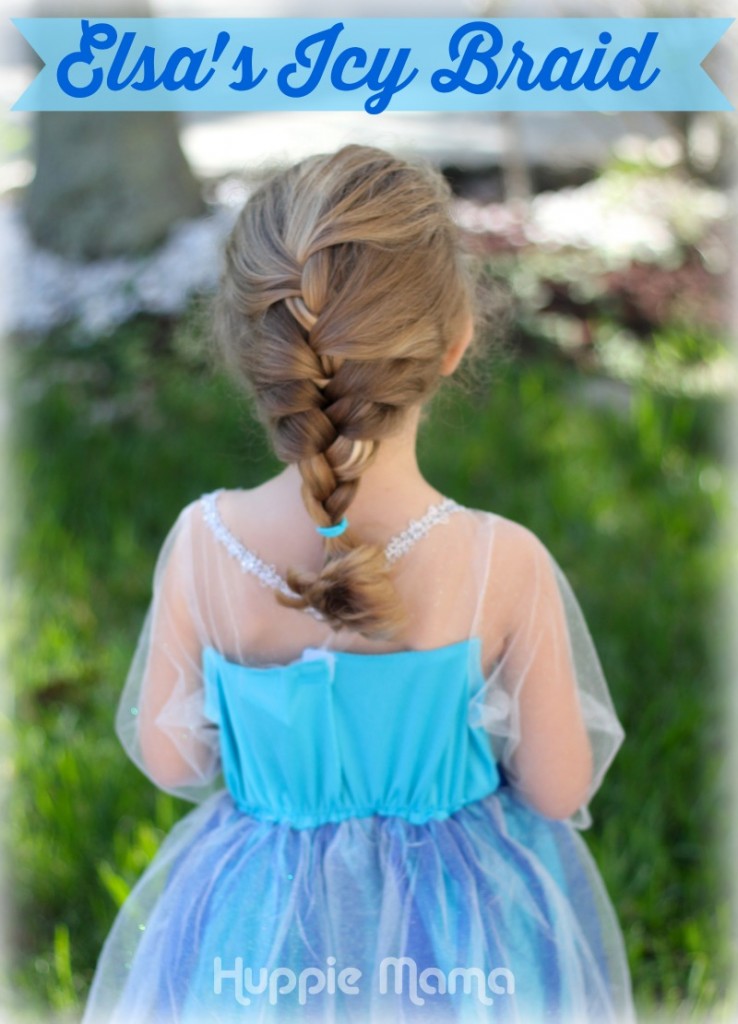 BUY IT! Looking for other Disney Princess hairstyles? For the first time, anyone will be able to replicate gorgeous Disney Princess hairstyles, thanks to the step-by-step instructions in the two beautifully photographed books, being released this month (RV $12.95 each):