This #DisneyBeauties shop has been compensated by #CollectiveBias, Inc. and its advertiser. All opinions are mine alone.
Disney's Sleeping Beauty Blu-Ray is out of the vault, which in my home, meant it was time to indulge in Disney Princess mania!  More princess costumes, more princess babies, more princess fashion dolls. It's a princess explosion in my daughter's room! Here are a few of her new favorites: Tiana costume, Baby Snow White, and Sparkling Princess Sleeping Beauty.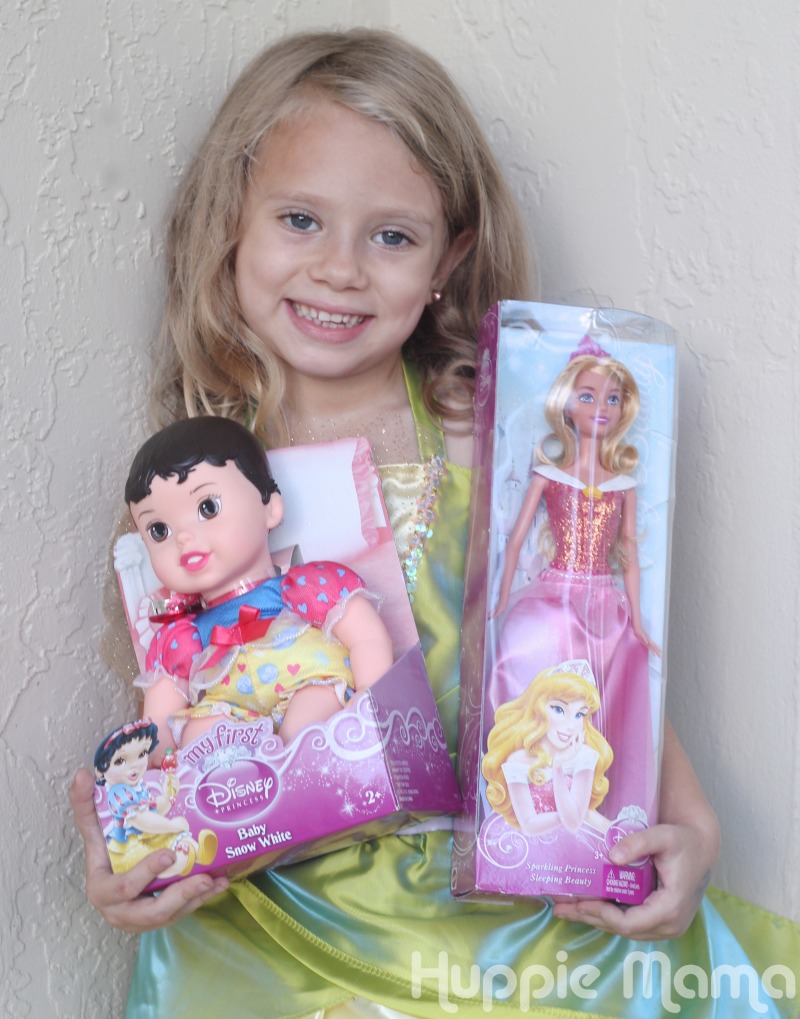 We had no place to store all of her new Disney Princess items, but then I came up with the perfect storage solution, this DIY Closet for Princess Costumes. Lydia used to have all her costumes shoved into bins, so this allows her to see all of them better so she can select just the right one for her pretend play activities. And who doesn't love an upcycled DIY project?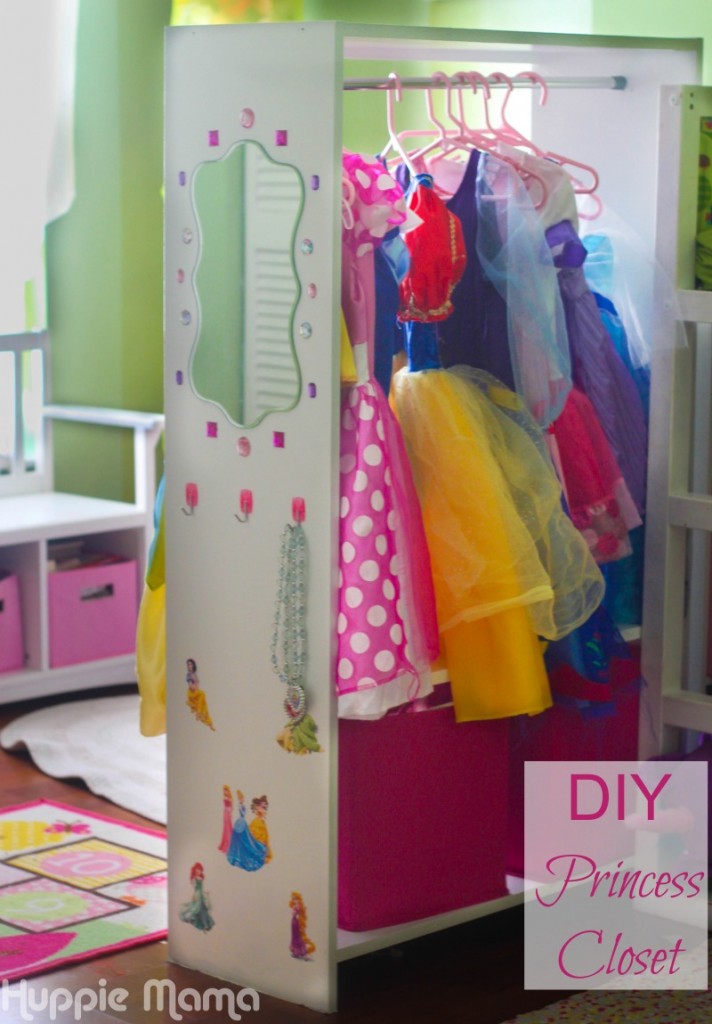 Materials:
Gently-used bookcase or chest of drawers
Semi-gloss paint in your choice of colors
Paintbrush and/or roller
Sand paper
Tension rod
Mirror
Liquid nail
Baskets/bins
Hangers
Decals, hooks, and anything else to dress it up
Directions:
Begin by finding the perfect used bookcase or chest of drawers. I visited my local thrift store and found this bookcase for just $20 (and made a donation to a great cause). It's about 48″ x "24" x 12″. This size can hold at least a dozen costumes and two baskets at the bottom for storing shoes, purses, and other princess accessories.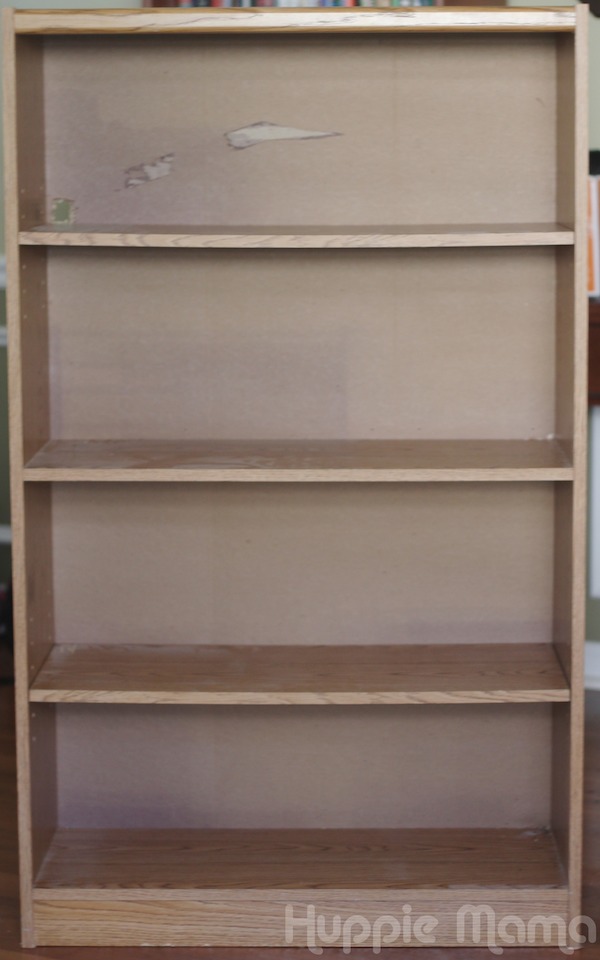 We removed the backing so the closet can be accessed from both sides.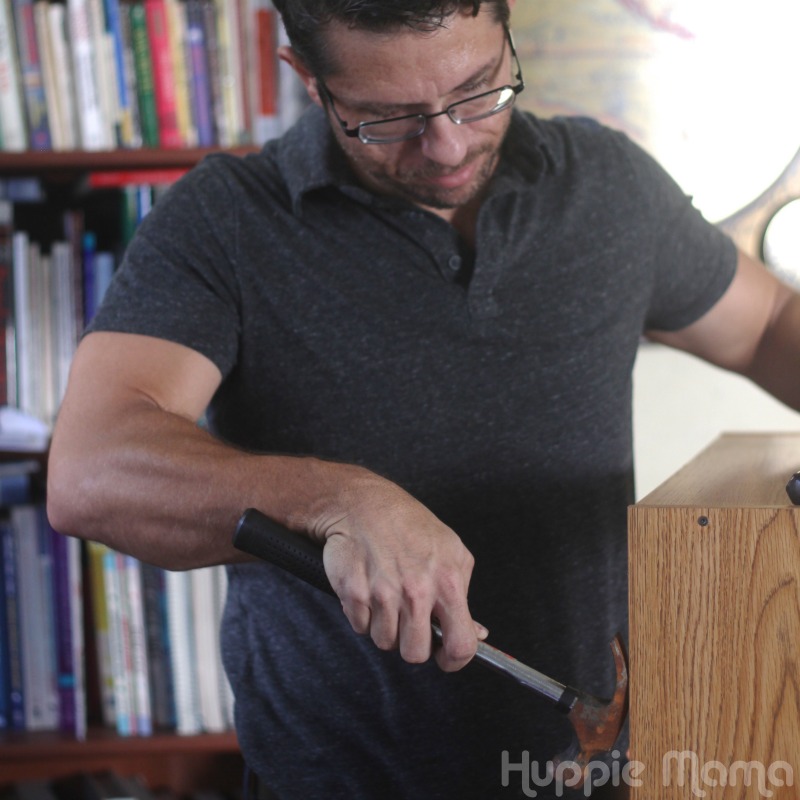 Then we removed all of the shelves and sanded down the bookcase to prepare it for paint.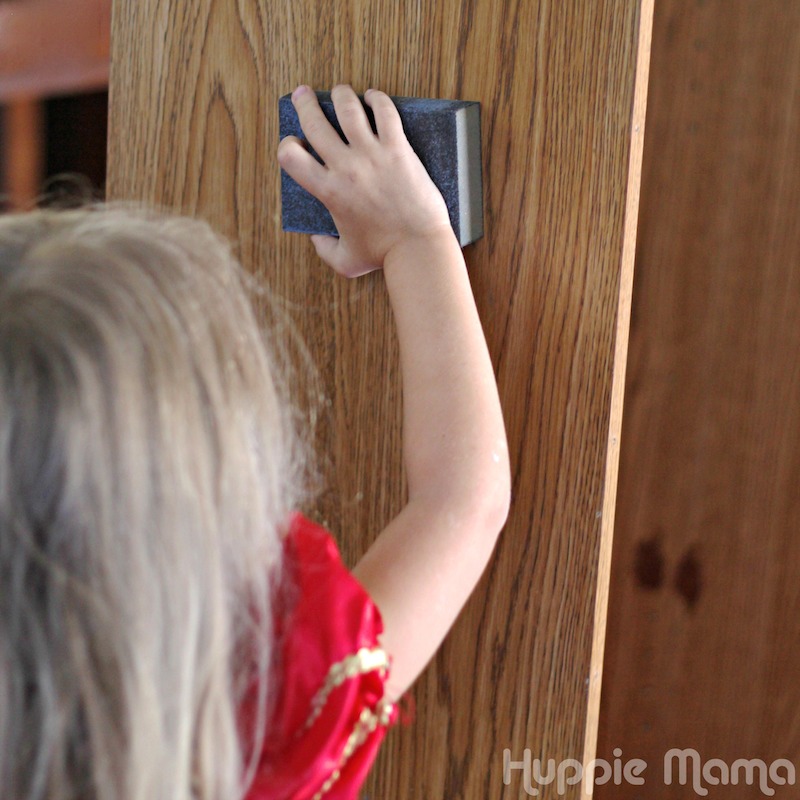 We painted the entire bookcase and one shelf. The kids had fun helping us!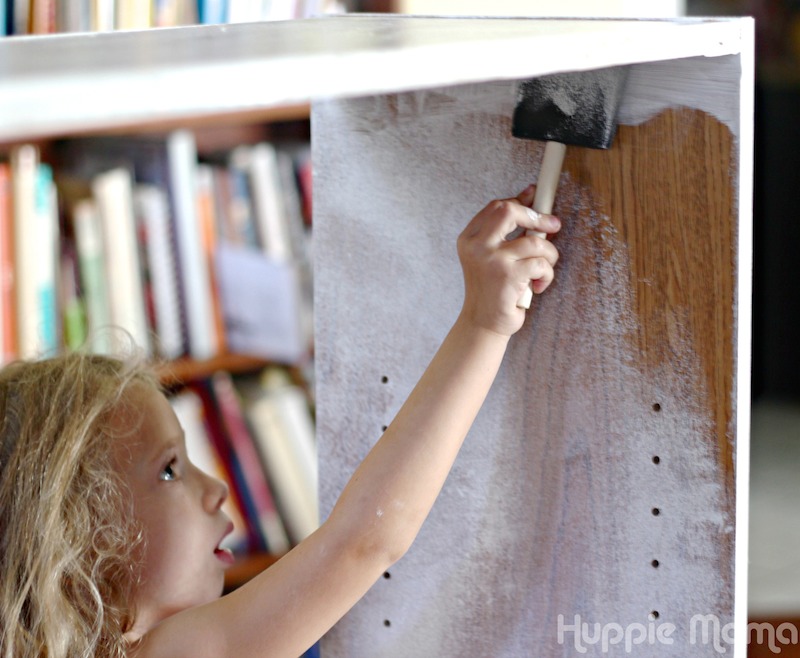 After the bookcase and shelf were painted (it took about 3 coats of paint to get good coverage), we added a shelf back in toward the bottom. This divides the bins below and the area to hang the costumes. It also provides stability to the structure.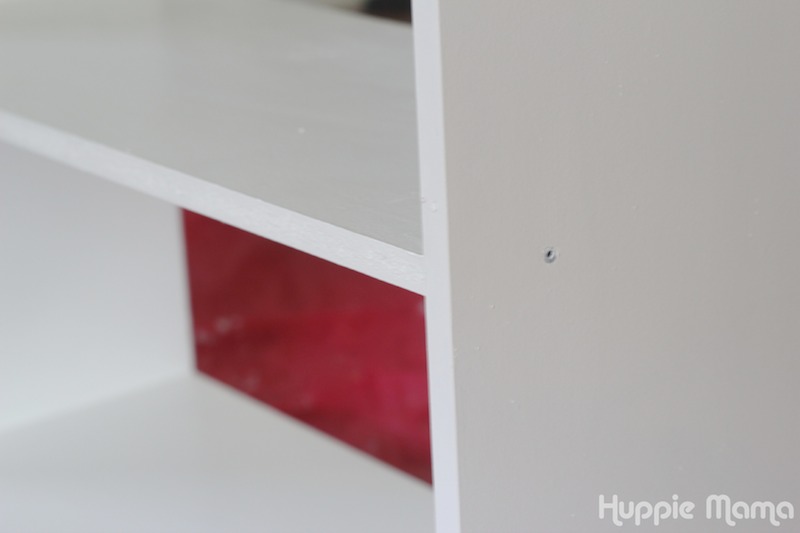 We placed the tension rod, centered toward the top, so we could hang all of her beautiful Disney costumes.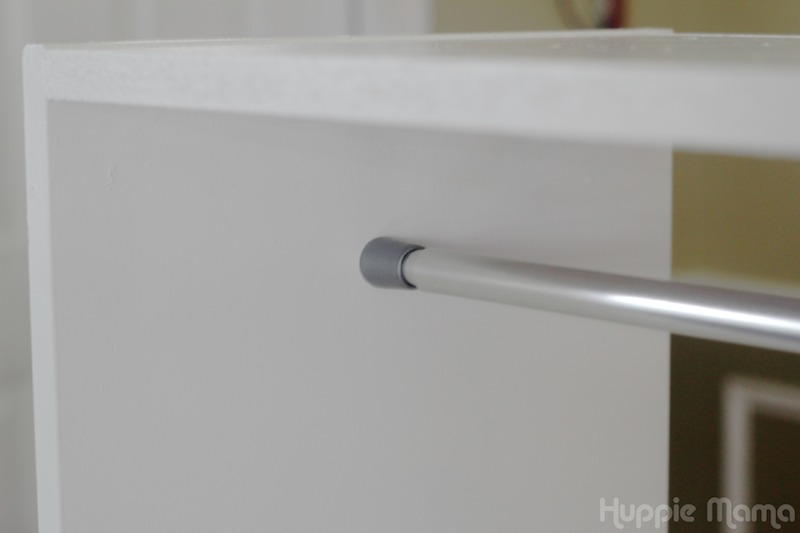 Lydia wanted to decorate the side of her Princess Closet. We began by gluing a fun shaped mirror surrounded by jewels using liquid nails.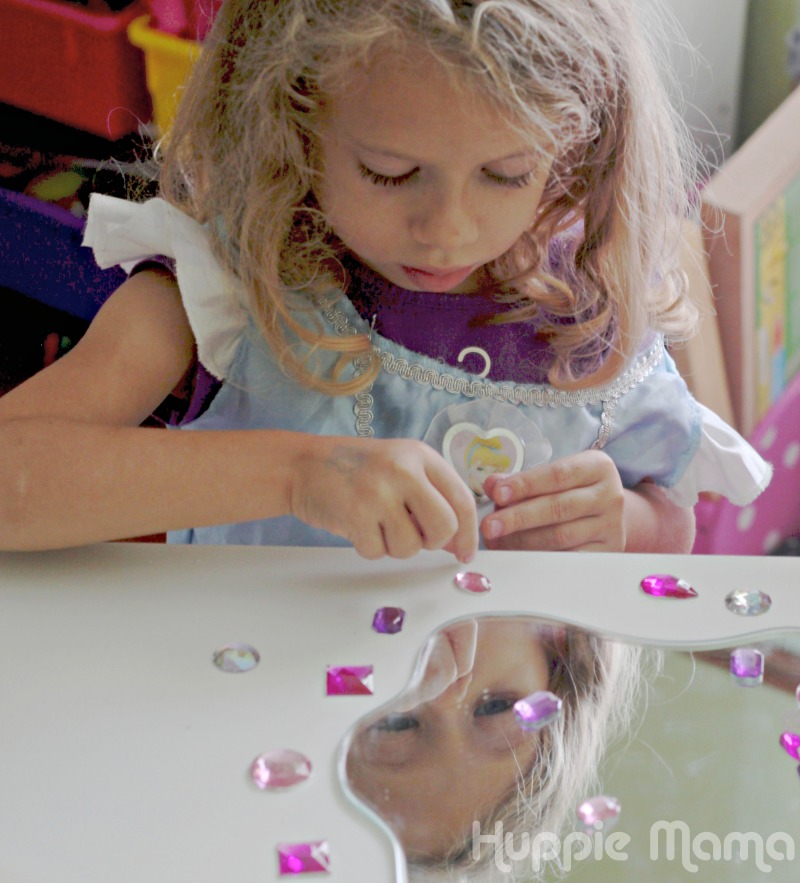 Next, we added Disney Princess decals and hooks to hang necklaces beneath the mirror. We allowed everything to dry before turning the closet upright.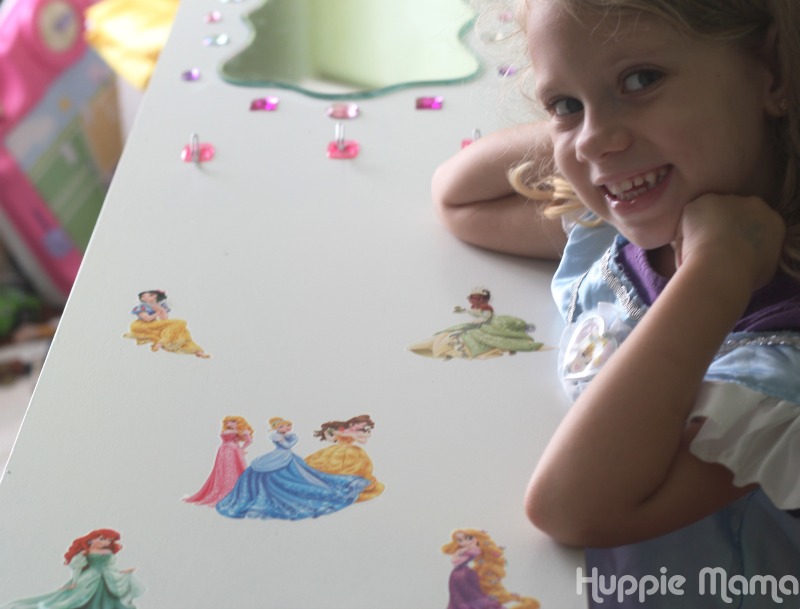 We placed the bins below the shelf and filled one with princess shoes and the other with purses and other accessories.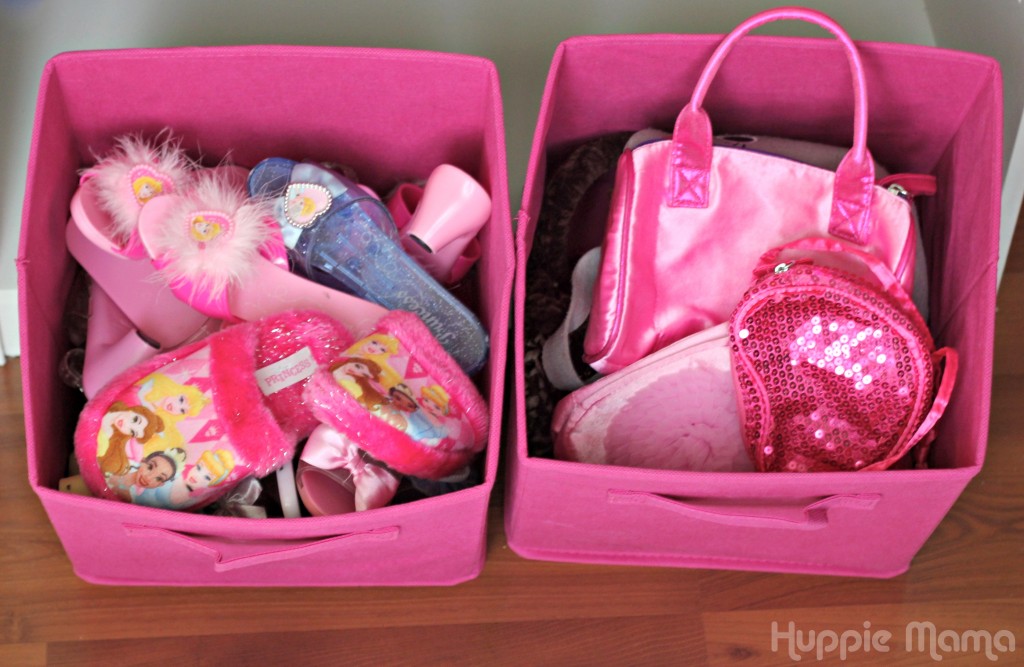 Mirror, mirror on the closet… Who's the fairest of them all? Okay, so it doesn't rhyme, but she is the most beautiful girl I know and she loves her new Princess Costume Closet!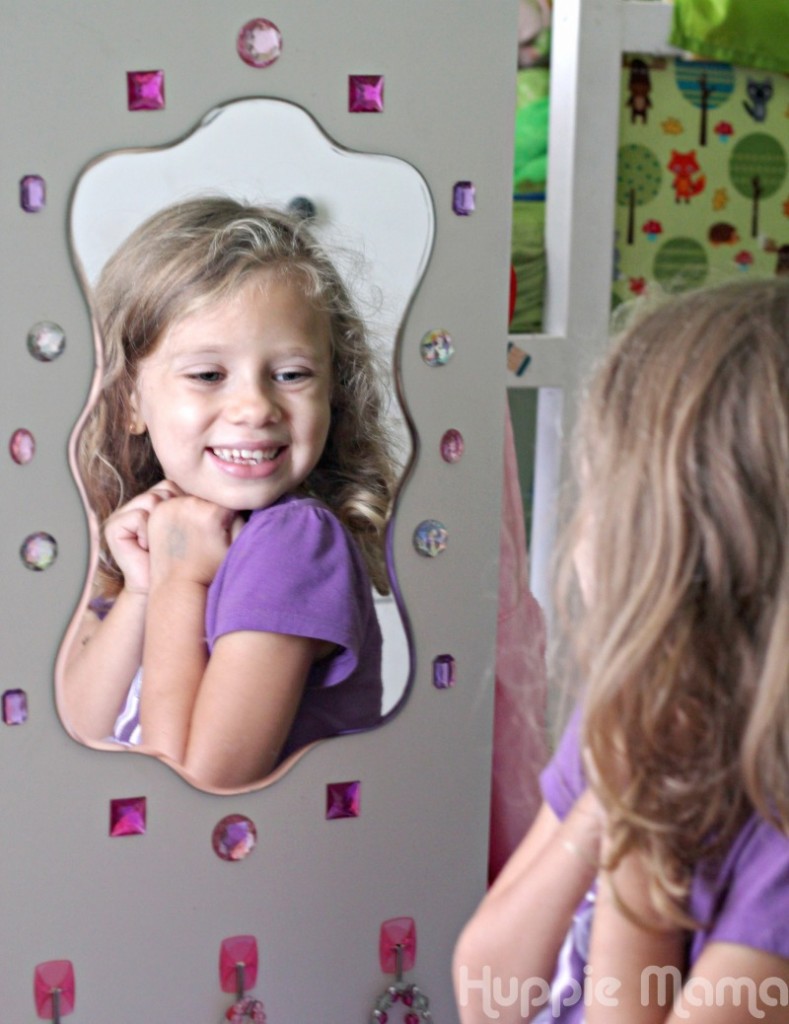 Below the mirror, you can see the hooks with her favorite necklaces and the Disney Princess decals.
Here it is from the front! How amazing is our DIY Princess Costume Closet? And imagine this — Lydia actually asked to help organize all of her accessories and costumes. How awesome is that?!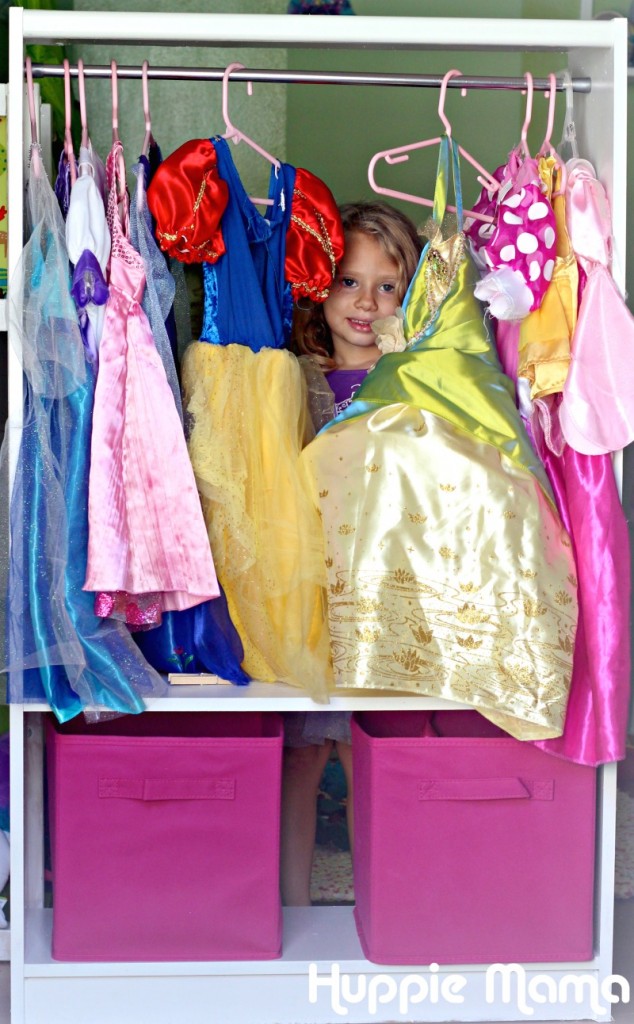 I love to see the before and after of this project. I think it's a pretty incredible transformation! What little girl wouldn't love a closetful of all her favorite dresses?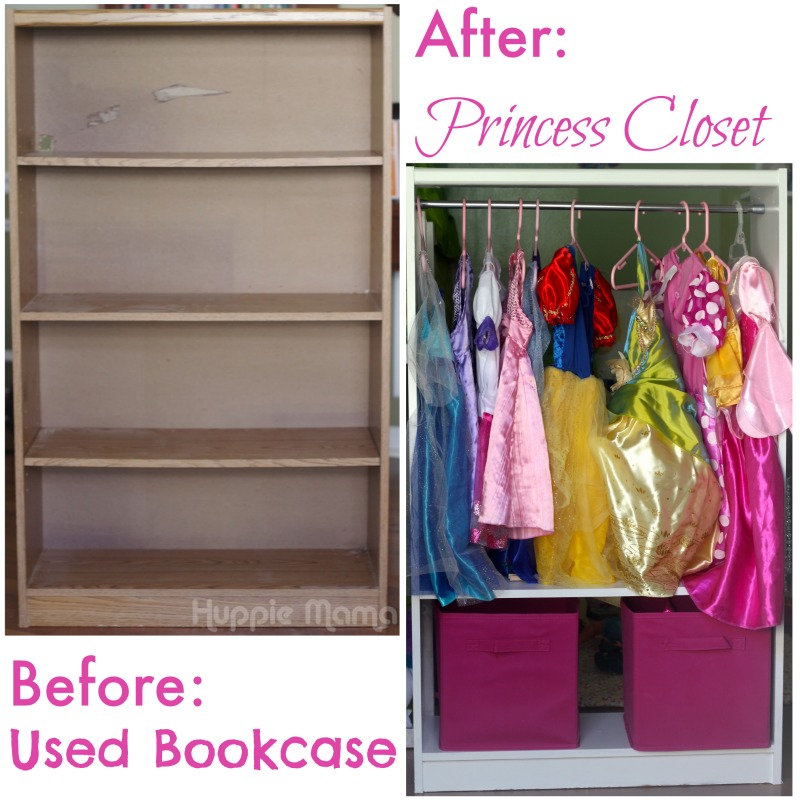 Looking for all of your favorite Disney Princesses? Does your little one like Ariel, Rapunzel, Tiana, Cinderella, Aurora, or the many other princesses? You can find them all at Walmart. While you're there, pick up a copy of Sleeping Beauty, now available on Blu-Ray.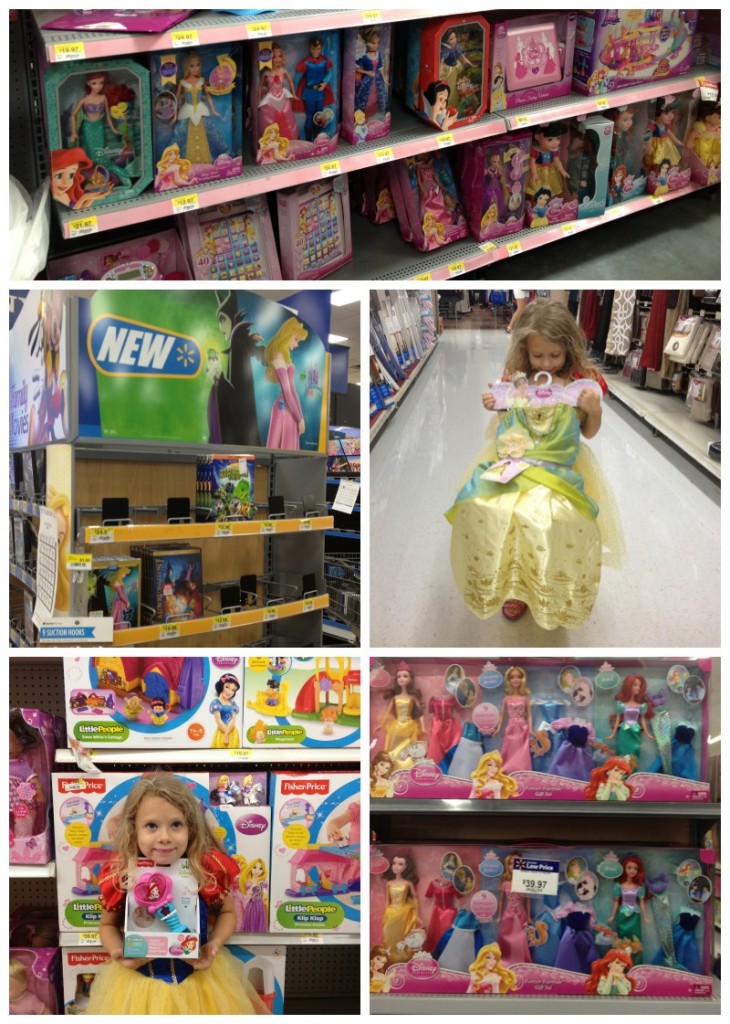 And take Daddy along, too. Daddies love shopping with their little princesses.