This is a fun and simple project kids will love! We're studying farms this month, so we made Pigs in the Mud. Here's how you can make this project.
Pigs in the Mud
Materials:
White construction paper
Pink construction paper
Scissors
Brown finger paint
Pen or marker
Baby wipes or wet rag (for easy clean up)
Directions:
Begin by cutting out some small pigs from pink construction paper. I sketched them on paper using a model, then cut them out – three pigs per project.
I wrote "Pigs in the Mud" on our marker board, and my daughter copied it onto the top of her paper with a marker.
Place a nice blob of brown finger paint in the middle of your white paper (we used off-white paper).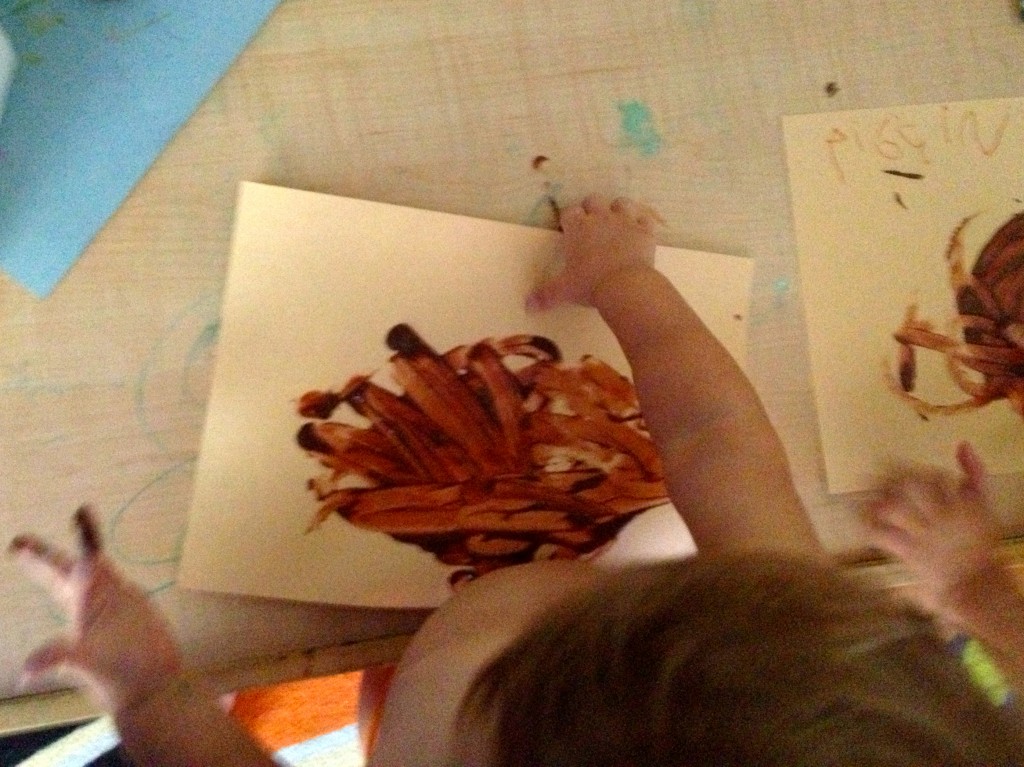 Encourage your child to make a big mess with the paint all over the paper.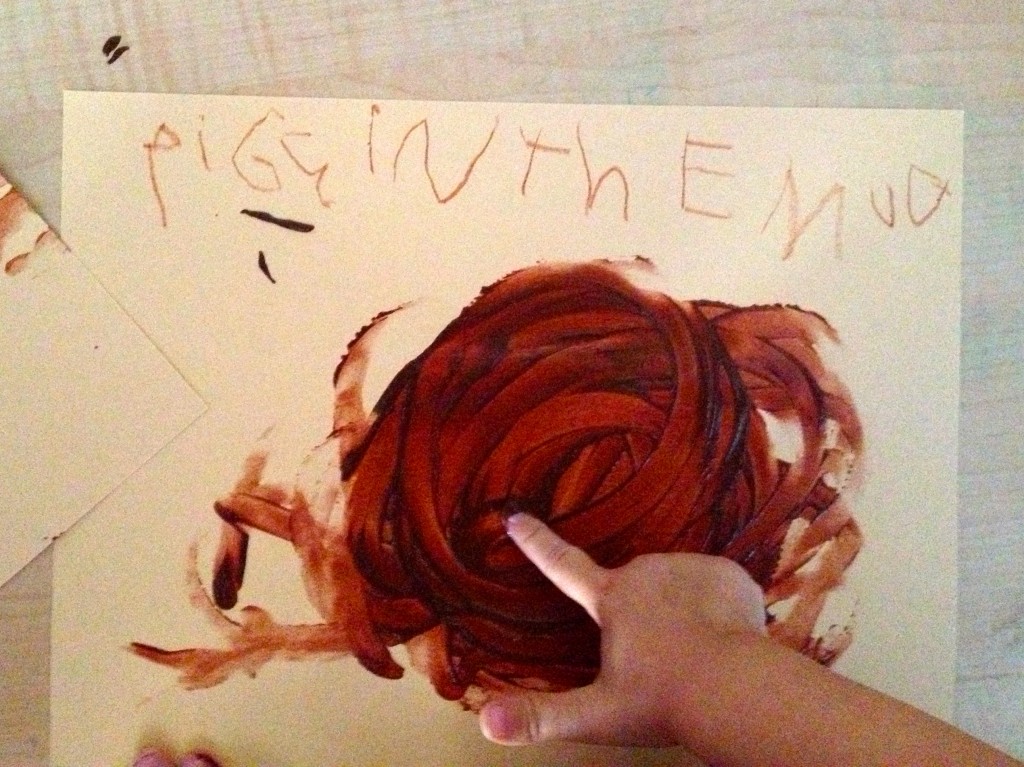 Hand your children the pigs & stick them in the mud! You don't need glue – they should stick to the wet paint.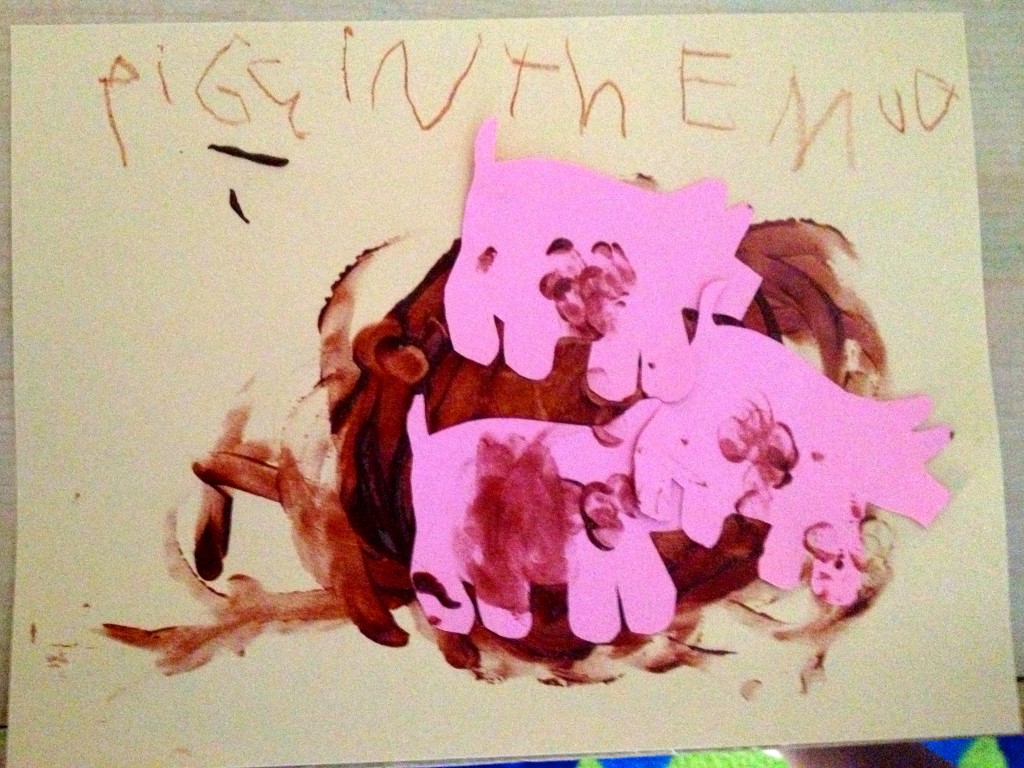 Because the pigs are playing in the mud, feel free to put some more mud on top of the pigs.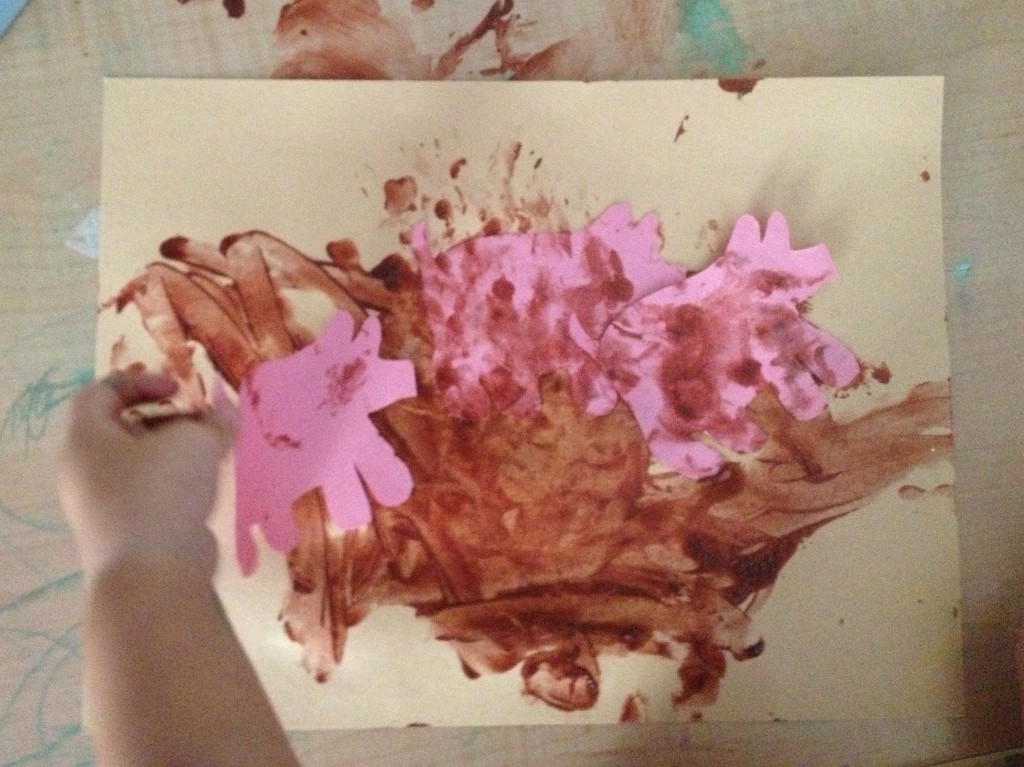 How cute (and simple) are these projects? The kids had fun making a mess with their piggies!