This shop has been compensated by Collective Bias, Inc. and its advertiser. All opinions are mine alone. #BTSwithHP #CollectiveBias
In my position as a Curriculum Facilitator for the Career, Technical, Adult and Community Education Department of Broward Schools, I engage in myriad tasks. Within a single week, I could be helping teachers prepare students to earn Industry Certifications, attending and presenting at an educational conference, and even reviewing contracts with business partners. My weeks are far from dull!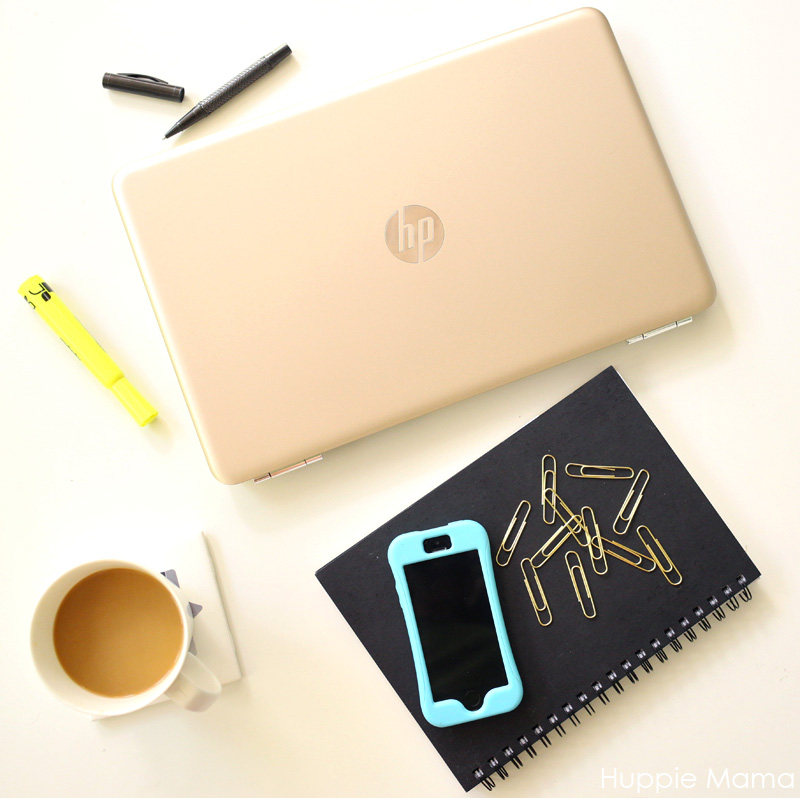 No matter how disparate these tasks seem, they're all governed by a singular focus: getting students to be College and Career Ready. However, it's not only high school graduates that need assistance with their college journey. If you or a loved one is a military veteran or still in active duty and wants to finish a degree, there are institutions that offer educational assistance for military personnel.
I've spent countless hours working on finding resources to help students from middle school to high school learn about, select, and work toward career pathways while preparing for college, and I'm excited to share five of the most helpful tools you and your children can use to do the same. I did my best to find the resources and opportunities to learn new skills to share.
So charge up your laptops, and let's go! If you're always in front of your laptops or phones, check out these blue light eyeglasses and frames that will protect your eyes from the blue light that is coming from your gadgets.
O*Net OnLine – I'm guessing the career or job you find yourself in is NOT the career you once told your parent or elementary school teacher you wanted. Everyone knows about doctors, teachers, policemen, etc. But do you or your children know what an actuary is? What about an energy auditor? Structural metal fabricator? These are just a few of the high-skill, high-wage careers that exist in abundance, and yet few people know they exist. One of my talking points at workshops and conferences is the need for students as early as elementary school to be introduced to as many career fields as possible. But what happens if you don't even know about these fields? A great tool can be found at OnetOnline.org. You can explore literally thousands of careers, filtering them by areas of interest, and discover relevant details about each, including required skills, knowledge, and pay scale. You can even read about the future outlook of the career – because no one wants to start working toward a career that will be obsolete in ten years.
bigfuture – The bigfuture site, operated by CollegeBoard, has a litany of tools to help focus your children's studies and prepare them for college and career work. If your children aren't sure what their interests are – and let's face it, some adults are still trying to figure out their interests – bigfuture has surveys they can use to determine what types of career fields they're likely to be passionate about. Next, you can sit with your children and review which post-secondary institutions are the best fit based on career interest, location, cost, and whatever other factors may be important to each of you. Once you and your children have done your research, bigfuture offers the option to create a plan you can follow to ensure they are doing everything possible to achieve their post-secondary goals, including courses they should be taking in high school, types of certifications they should be seeking, and volunteer work in which they can be engaging.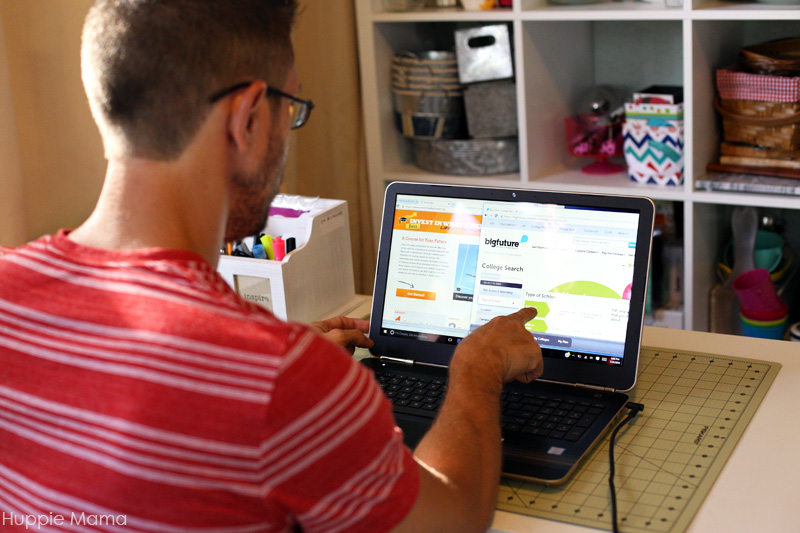 Invest in What's Next: Life after High School – Even the best secondary institutions often fall short of preparing students for the challenges of personal financial literacy after high school. Noting this gap, the Federal Reserve Bank created a series of educational modules that help students face the realities of life on their own. The modules ask students, for example, to make decisions about the type of life they want to lead and where they want to live, and then walks them through the cost of their desired life. Oftentimes, people tend to live outside of their means because they never learned to properly budget. The Invest in What's Next site offers them an opportunity to begin that process. When deciding on and preparing for any post-secondary education and career fields, an integral component of the decisions must be the financial implications involved.
Certiport – Earning acceptance to post-secondary institutions is more competitive than ever. Universities, colleges, and technical schools are seeking increasingly well-rounded applicants who have can show tangible evidence of their knowledge and skills. One of the best ways for applicants to gain a competitive edge – and show that they are ready for the rigors of college and career work – is to earn industry certifications. Certiport is the premiere institution for earning industry certifications in a wide range of career fields, and their website allows you to explore every certification exam they offer. People seeking industry certification can take exams in fields like engineering, finance, business, and information technology. High schools and even middle schools across the nation are recognizing the importance of engaging in coursework that leads to industry certification, and the best place for you and your children to examine the possibilities of certification is through the Certiport website.
Federal Student Aid – So now that your children have career pathways in mind and have selected a handful of post-secondary institutions that would guide them to that career, there's only one question left: how the heck are you going to pay for it? The Federal Student Aid site is the best place to start to answer this question, and you should start early. When it comes to paying for post-secondary education, the biggest mistake students and parents make is waiting until junior year of high school to begin search for financial aid. As early as middle school, you and your children should begin to research scholarships, grant opportunities, and work-study jobs, all of which can be found through the Federal Student Aid portal.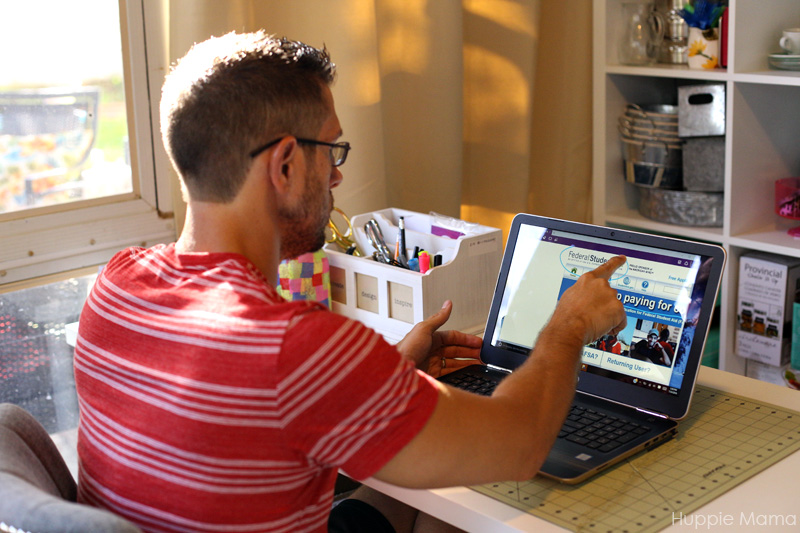 No matter what post-secondary education and career field your children choose, preparation is a major key. They have to have the right tools to aid in their preparation and – for your sake – you have to be able to afford those tools.
For all the research you and your children will have to do for their future, the all new, affordable HP Pavilion Notebook, which can be found at Walmart, is the perfect tool.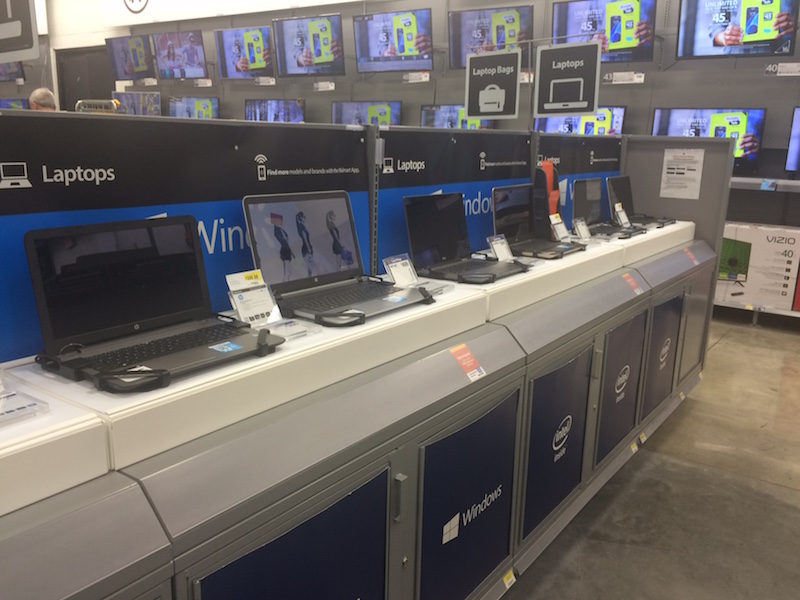 Given how much time you'll spend making sure your children are college and career ready, the 7 hours of battery of battery life will let you actively research wherever is most comfortable. Because I travel so much, the smaller and lighter my load, the better, so the HP Pavilion Notebook's thin, lightweight frame is ideal.
One of my favorite features has to be the touch screen. The Microsoft Edge software enables users to make notes, mark up, and even highlight portions of websites as you read. Since you and your children will likely peruse dozens of different sites as you prepare them for their future, the touch screen feature of the HP Pavilion is the exact tool needed to help you highlight important details effortlessly.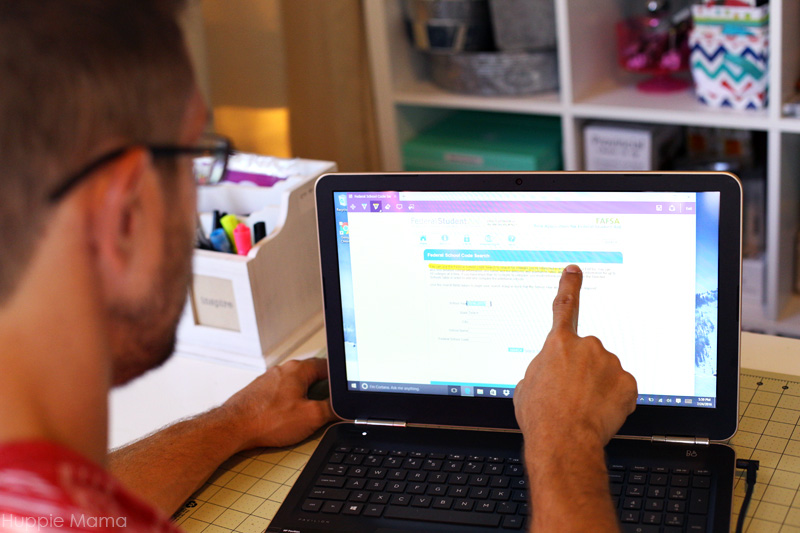 Beyond its practical usefulness, the HP Pavilion Notebook's large LED screen, dual HP speakers, HP Audio Boost, and tuning by B&O Play offers a visual and audio experience any family member can enjoy.
I'm passionate about my work, in part because I know my two young children will one day need adults in their lives who help guide them to futures they can be passionate about as well. The features of the all-new HP Pavilion Notebook will help them spark their passion!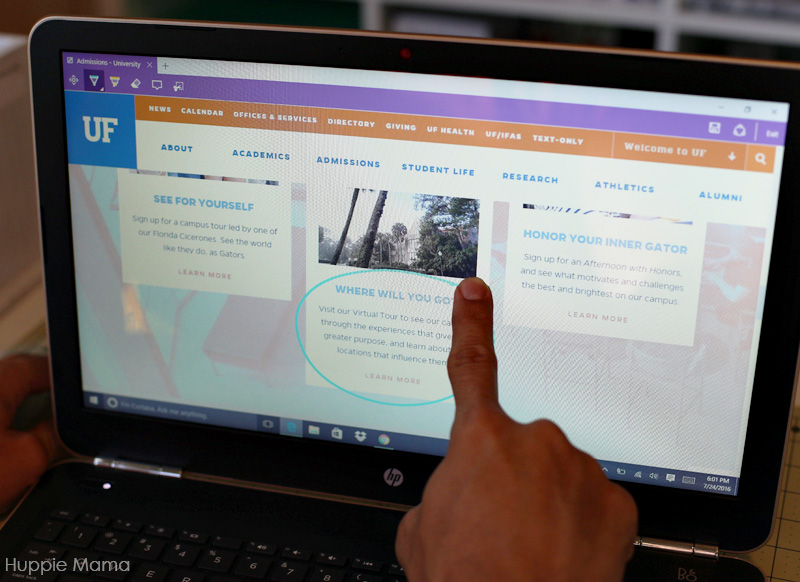 If you're passionate about college and career readiness for yourself or your children and love how your HP has helped, be sure to visit Walmart to share your thoughts!