This #NauticaforDad shop has been compensated by #CollectiveBias Inc. and its advertiser. All opinions are mine alone.
I was at the gym with my husband and family Sunday morning. At the end of the workout, my trainer said to run two laps around the building. My children asked if they could run, too. Excitedly, my son dashed out the door, ready to take off… only he tripped and fell. And he scraped a knee and an elbow. I took him back inside, cleaned him up. He was crying, not because he was injured, but because he couldn't run. I told him I would walk with him and hold his hand. We exited the gym, and there was my husband, about to start his second lap. I told Richard that Bryce still wanted to run but couldn't. Sore from working out, he grabbed Bryce, held him tightly, and ran around the building with him. Bryce's face was glowing, biggest smile ever, and Richard ran, out of breath, holding him. It was one of the most beautiful things I have ever had the opportunity to witness.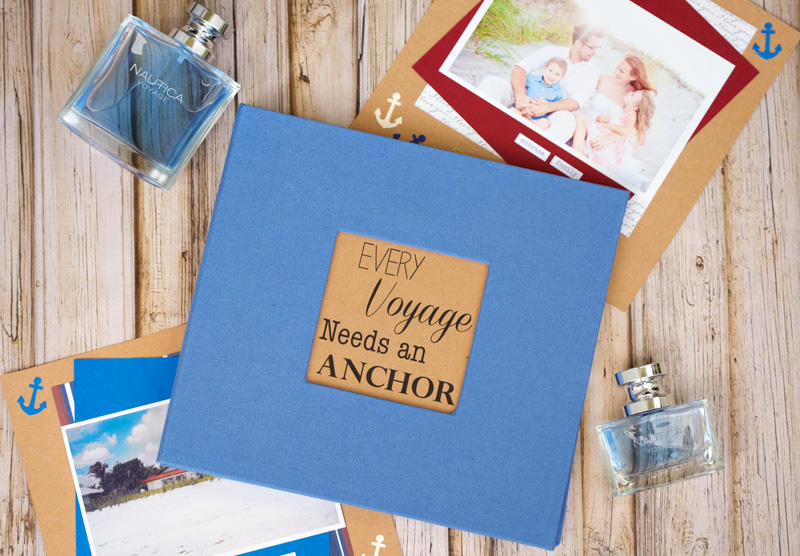 I met my husband Richard Summer 1998, a year after I graduated high school. We developed a great friendship over several years, started to fall for each other, made some mistakes over the years, and began actually dating October 2003. He is the most incredible human being I have ever met in my entire life. He gives all of himself to everything he does. He loves me and our children limitlessly, doing anything he can to give us a good life. He's simply incredible.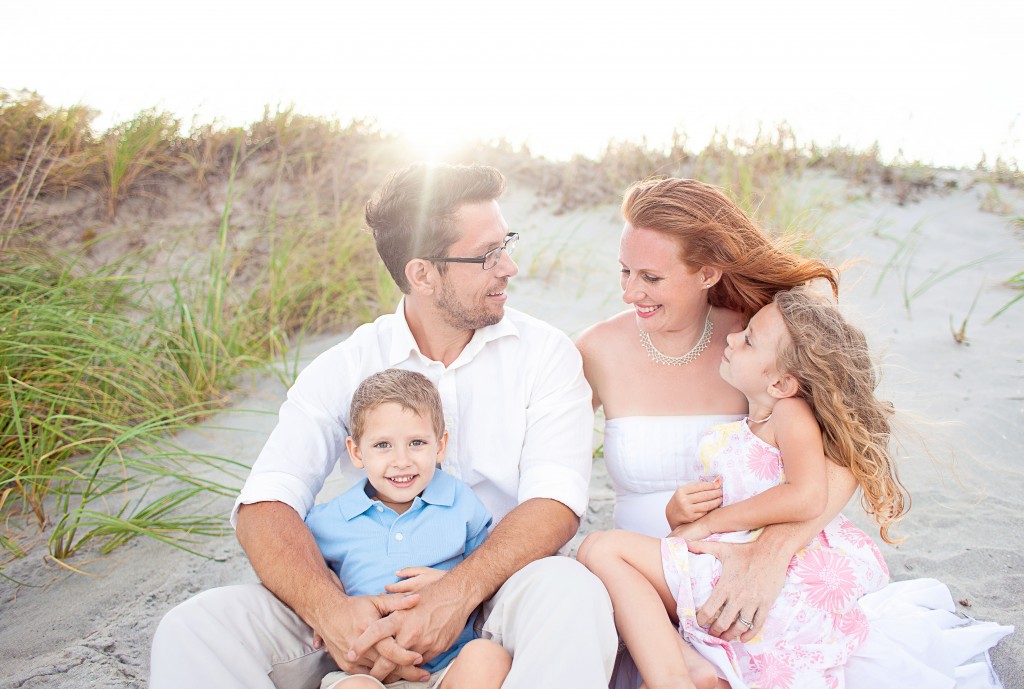 Today we were at the mall together as a family. My daughter, who is a very emotional little girl, thought nobody was looking and walked through the store struttin' her stuff. A woman saw and said that she loved her moves. Nervous and shy, my daughter Lydia hid behind me and started to cry a little. She was upset and said she didn't want to walk like that anymore. Richard looked at her and said "You gotta be who you are and love who you are." He told her this several times; even had her repeat it.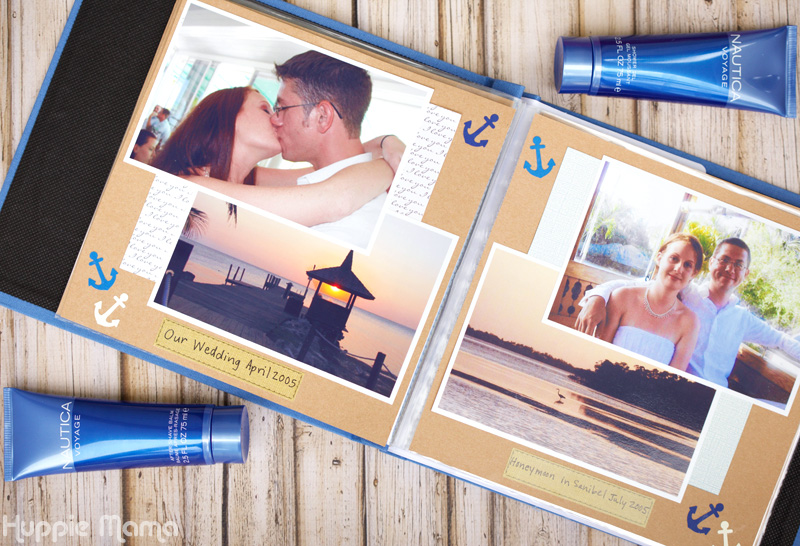 Richard and I shared our first kiss while on vacation in Sanibel, Florida in a house on the beach. Four years later, we were married facing the water in the Florida Keys. Three months later, we had our honeymoon in Sanibel. The beach, the ocean, water in general have always played a beautiful role in our relationship.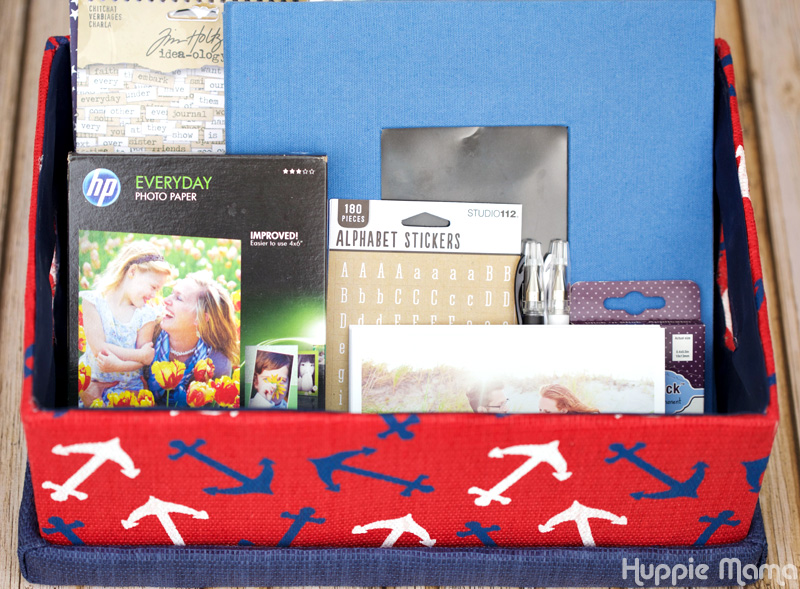 To document all we have done together to celebrate our love as a couple, the love we have for our children, and the beautiful water that has been a constant in our relationship, I decided to gift Richard a scrapbook for Father's Day.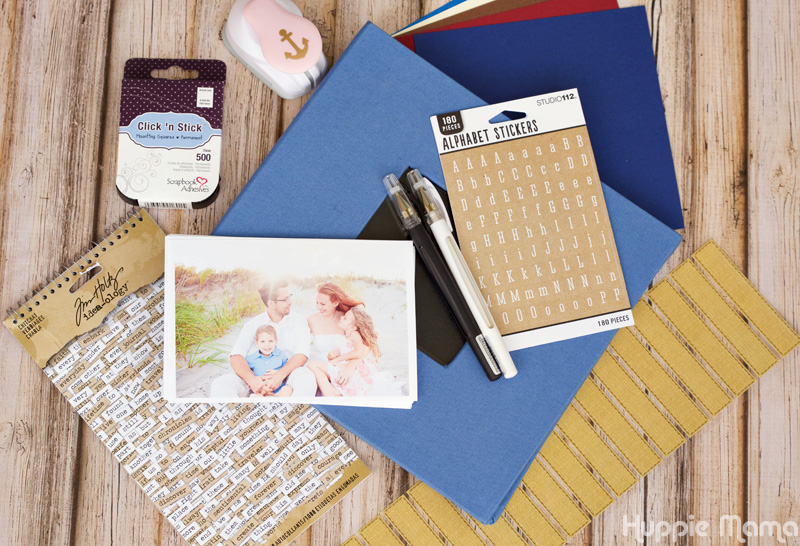 I went through all of my old photographs and found my absolute favorites. I purchased an 8″ x 8″ book and all the materials to assemble a scrapbook that documented our voyage together over the years.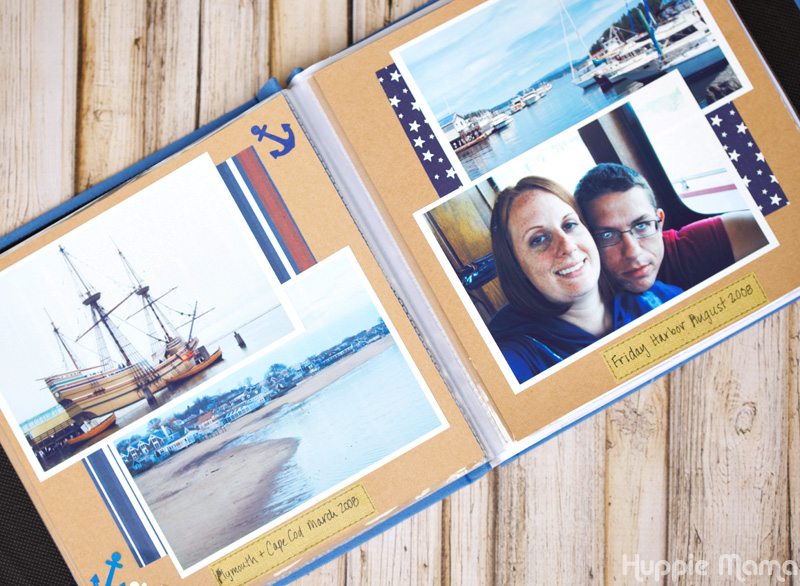 We've traveled together as far Northeast as Massachusetts to visit Plymouth Rock and as far Northwest as the border between Washington state and Canada to take a whale-watching cruise to see orca off the coast of Friday Harbor in Washington.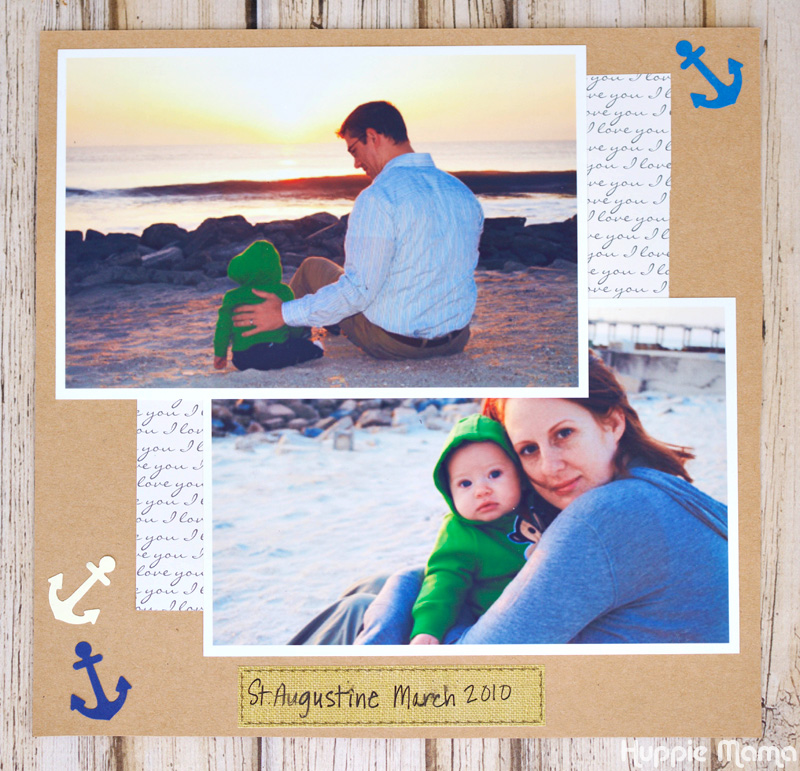 We took Lydia to St. Augustine, Florida as part of her first vacation in 2010. We watched the sun rise over the Atlantic Ocean, enjoyed the crisp ocean breeze, and cuddled our beautiful 6-month old daughter. We've since taken both kids to Amicalola Falls in Georgia, crossed a river in Kentucky with a single-car ferry to climb through Mammoth Caves, and recently, we swam with parrot fish in the Florida Keys. And as a family… our voyage has just begun!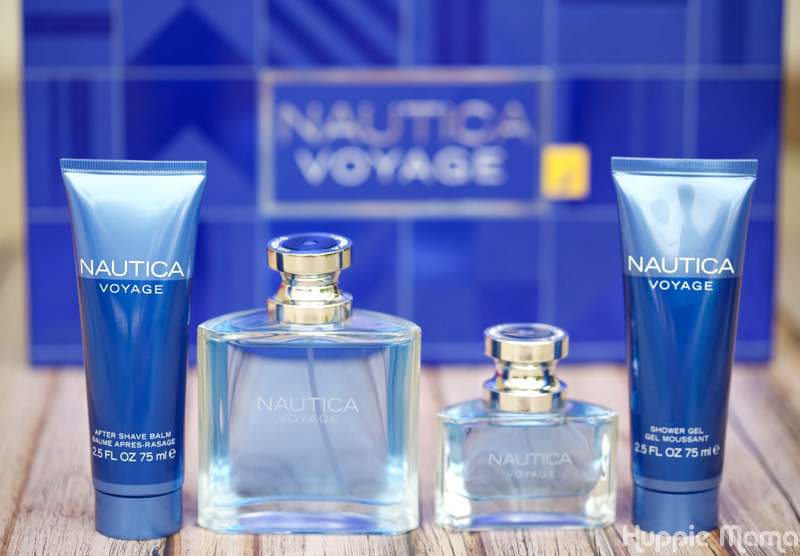 When I met Richard, he wore Nautica cologne. The scent was intoxicating. Whenever he buys a different cologne, it's just not the same, so I ask him to purchase Nautica again. For Father's Day, I went to Macy's to purchase a gift set of Nautica Voyage. Every voyage needs an anchor — he is mine.
This deluxe Nautica Voyage gift set is available for $65.00 and includes a 3.4 ounce Eau de Toilette, 2.5 ounce Aftershave Balm, 2.5 ounce Shower Gel, and 1 ounce Eau de Toilette. It can be purchased in-store (select locations) or online.
Enter below to win (you must be 18 or over). One grand prize winner will win a $4,000 Cruise Vacation Package and five second place winners will win a Nautica Men's Fragrance Gift Package