We had a few rainy days on our trip with not much planned for those days, so we decided to visit the Fernbank Museum of Natural History in Atlanta. I had never heard of it, but I saw that they had a nice dinosaur exhibit, which I knew Lydia would love since our theme this month is dinosaurs. When we arrived, we saw that the special exhibit at the time was called The Scoop on Poop. How funny is that? Other exhibits included the history of Georgia, exploration of different cultures, and a collection of beautiful shells. Here are some of the highlights!
This is a picture of the 3-story high dinosaur exhibit.

Here are 6 of the cousins together in front of the dinosaur exhibit.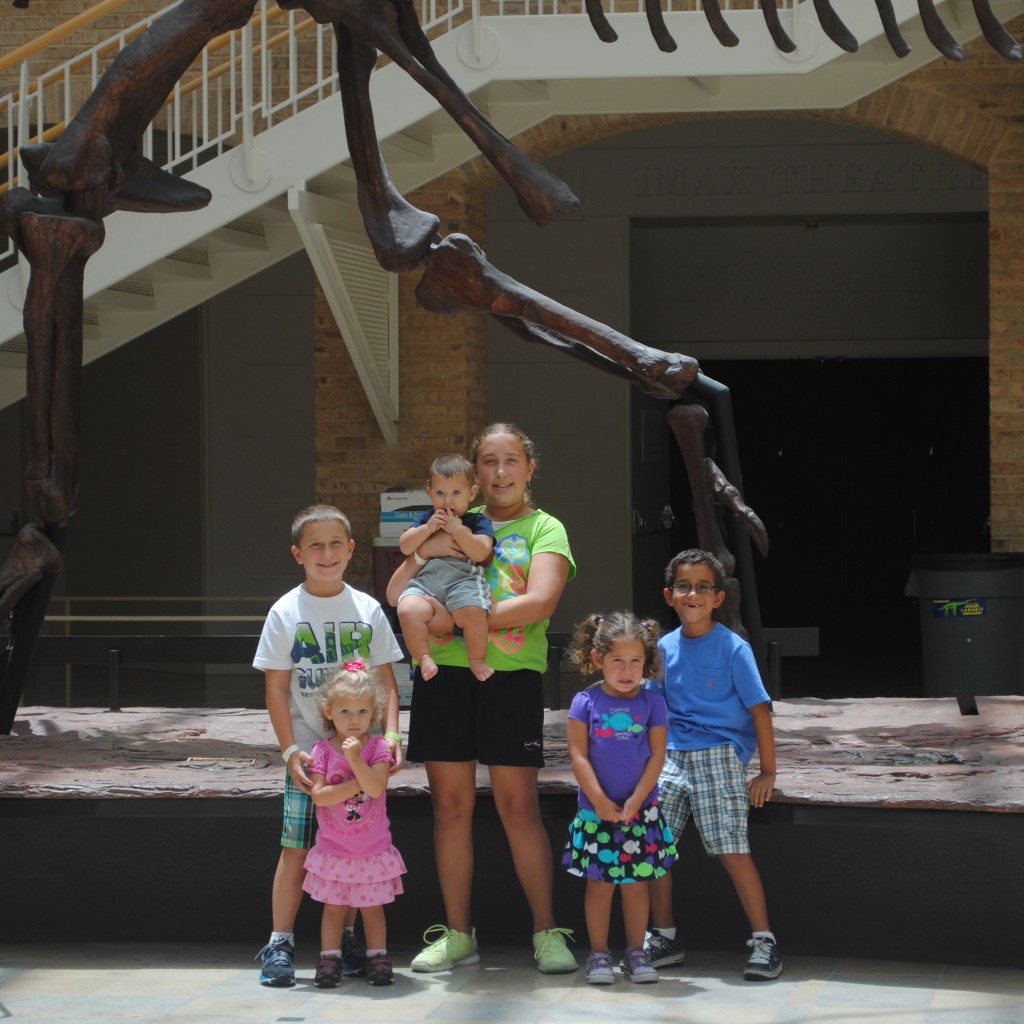 They had lots of these cut-outs, which kids (and their parents) seem to love!
This was part of the 'poop' exhibit. If you stepped on the scale, it told you how many hours it would take for an elephant to poop out your weight. Lydia would be pooped out in an hour!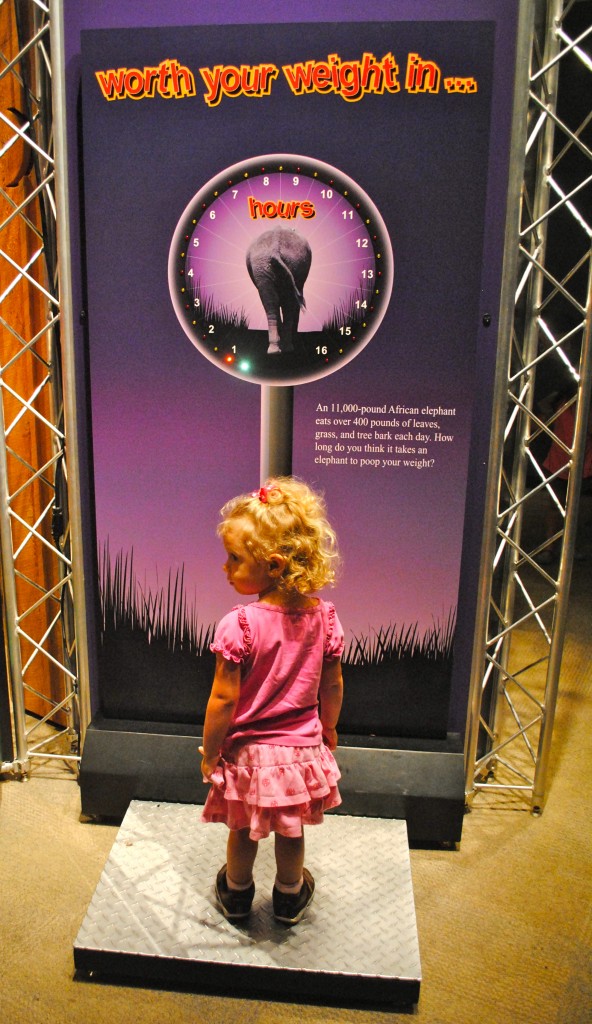 Upstairs was a children's play area with lots of fun nature activities and places to explore. The kids really enjoyed this part of the museum. Bryce was intrigued by the mister, as you can see in the picture.
Outside, there were dinosaur statues to look at as well.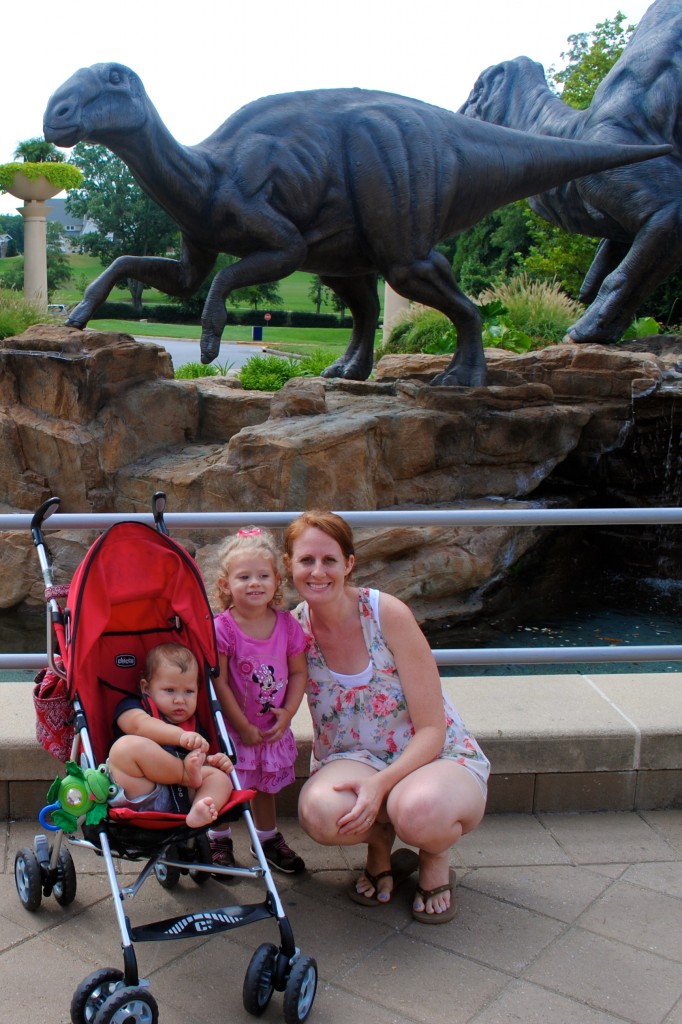 Fernbank Museum of Natural History is a fun place in Atlanta for both adults and children of all ages to visit. The homes surrounding the museum are beautiful, too, so it's a nice ride there!