I have a few other things to write about from our trip, but I decided to skip to this one – Visit Amicalola Falls Georgia with Babies. We planned on leaving to head back home on Saturday, but it seemed like something was missing from our trip, so we decided instead to leave on Sunday instead. When we got to Amicalola Falls State Park that morning, it was still drizzly and dreary outside ~ not really park weather, but nothing stops us! First, we went to this turtle race they had. The woman organizing the event was way cheesy (kinda crazy), but the kids enjoyed it. Lydia loved petting the turtles. She also got to pet a snake or two. And there were really nice owls on display, too.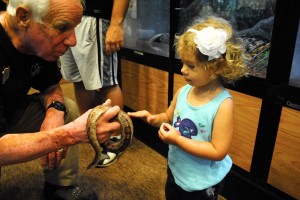 We drove up a path to go to an area to view the falls. Unfortunately, I learned that there isn't much to view unless you walk all the way down toward the base of the falls. Here was the sign: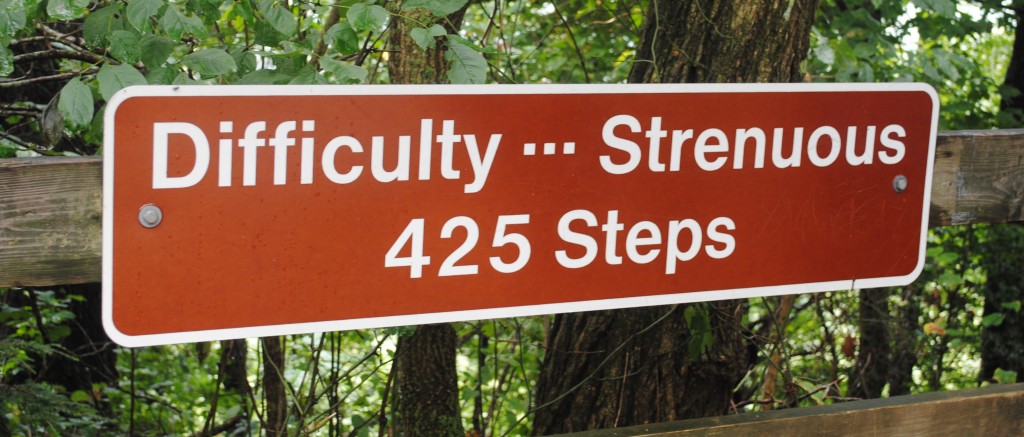 Could I do strenuous while wearing a 23 lb baby? Why not! We didn't end up going down all 425 steps because there was a viewing area around 300 steps down where we got some great shots!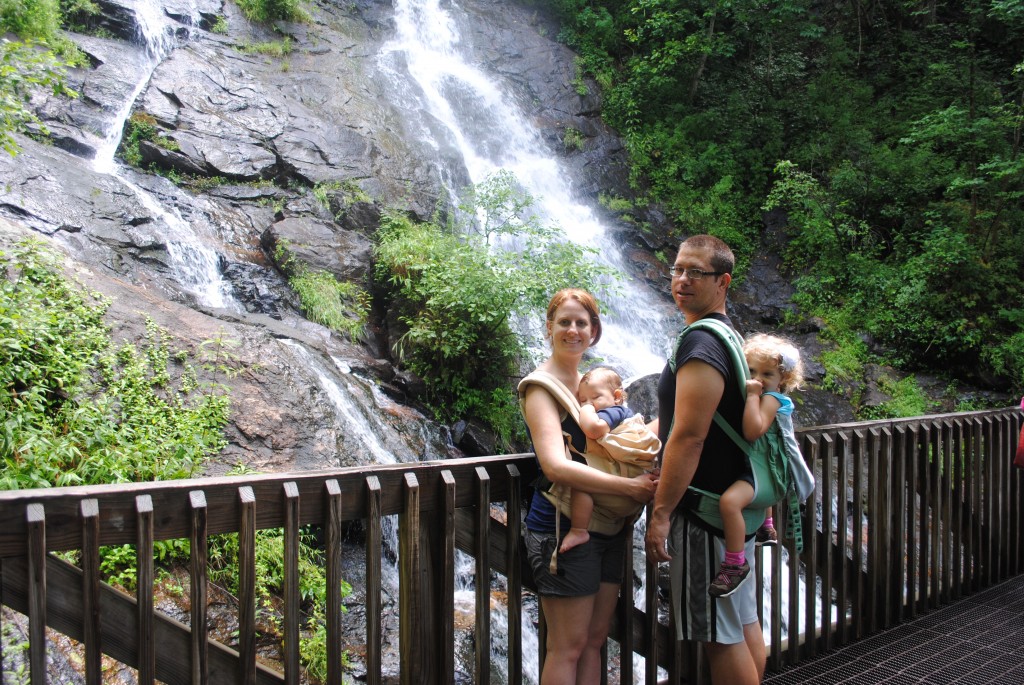 Richard decided to leave our mark. He carved 'Bryce + Lydia' into the wood.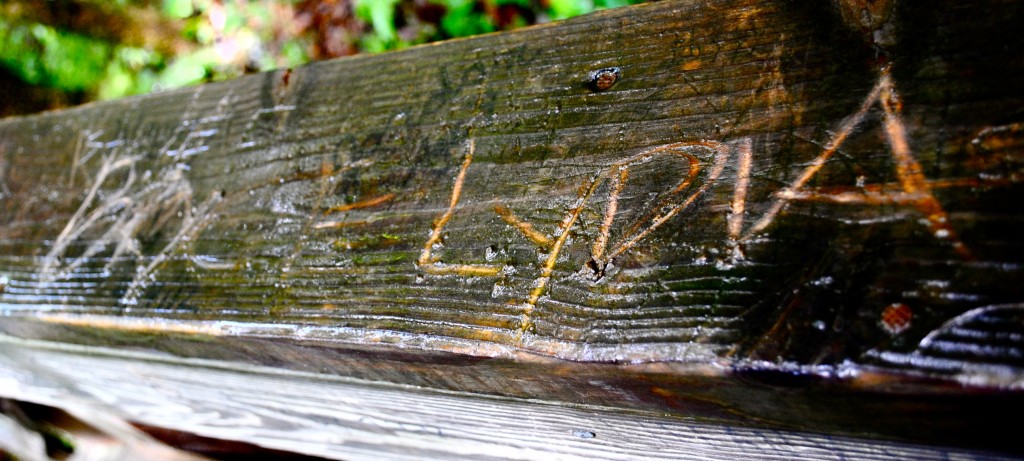 And I made a little friend!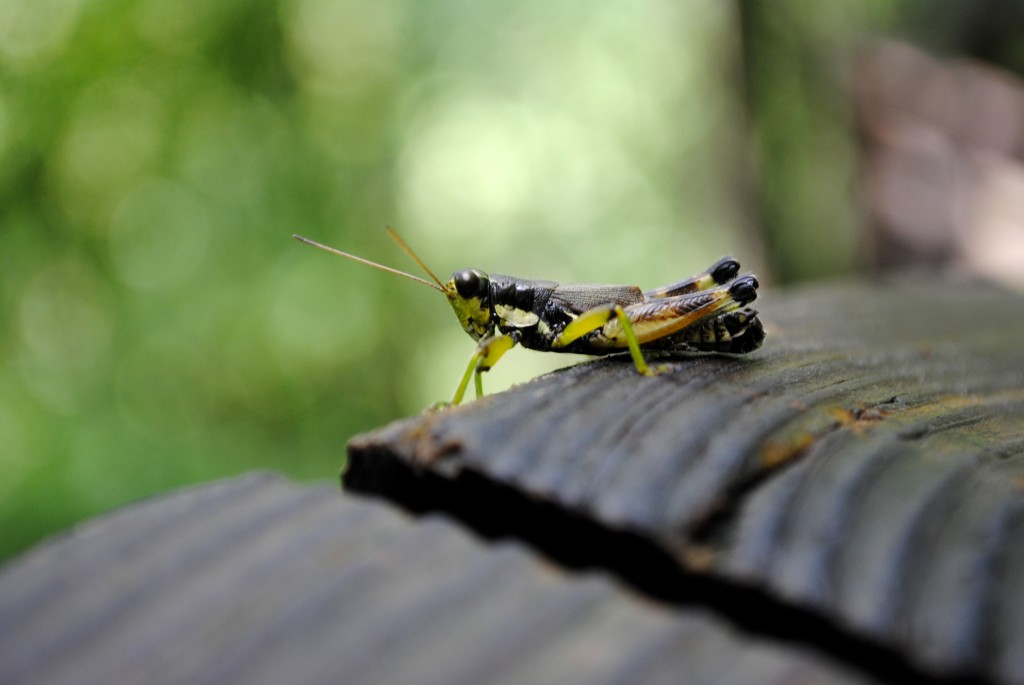 Even in the rain, Amicalola Falls State Park was so amazing! I'm so glad we stayed an extra day so we were able to share these memories as a family.