On the left, meet my trainer, Amy. You may have seen photos of her all over my Facebook, Instagram, etc. I started working with her back in November. Amy has been active throughout her life. She began gymnastics at the age of 10, played sports, and has been a personal trainer for 14 years. Fitness has always been a priority in her life.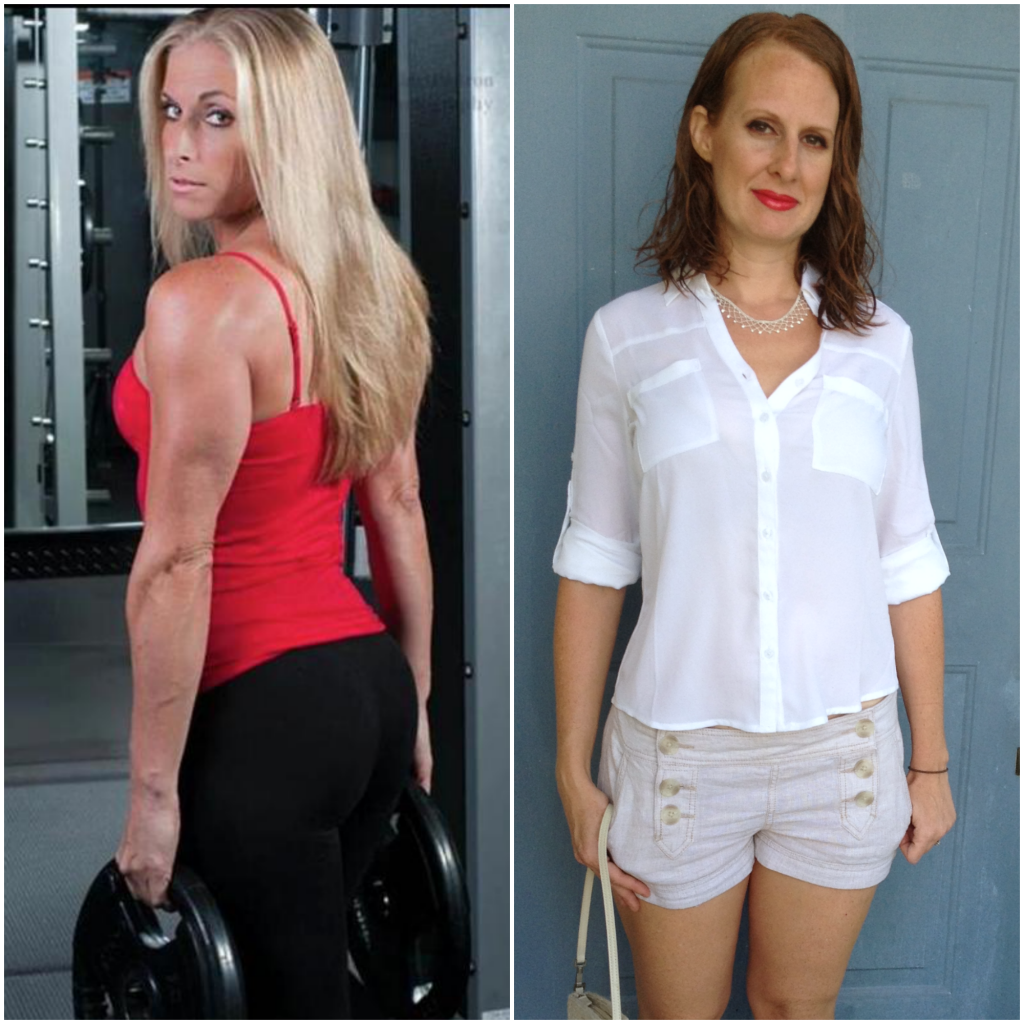 On the right, it's me. As a child, the most activity I ever got was riding a bike or walking around the neighborhood with friends. I was always scrawny and awkward. I used to let everyone cut me in line while playing kickball. I was never able to serve the volleyball over the net, and I loathed attempting to run a mile in under 12 minutes in high school PE. (Side note: I can run a mile in 10 mins now). In my 20s, I worked out some, but it was never really my thing.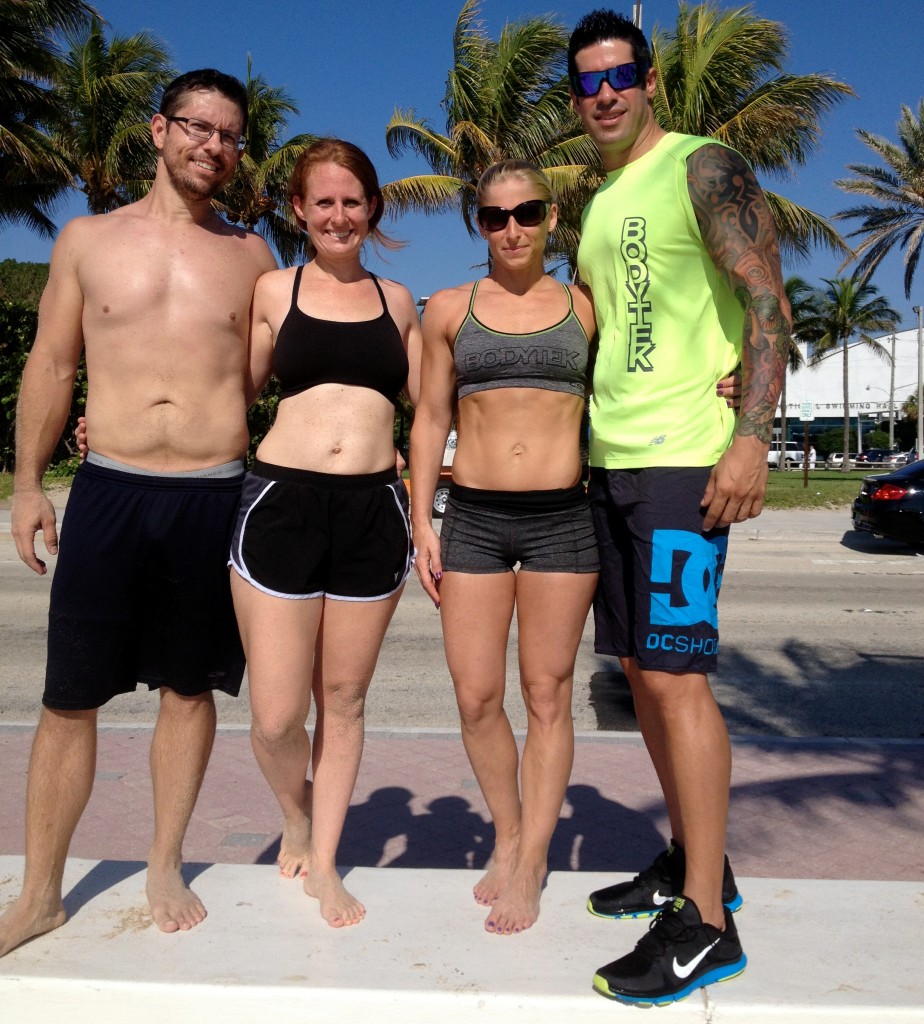 Well, last November, I began to make fitness a priority in my life. I've lost 13 pounds and lowered my body fat. I told my trainer what I weighed today, and she had an idea. We would take a photo of the two of us, standing side-by-side, and post it on Facebook/Instagram. Here's the image and caption (her 5-year old son took it, so forgive the blurriness):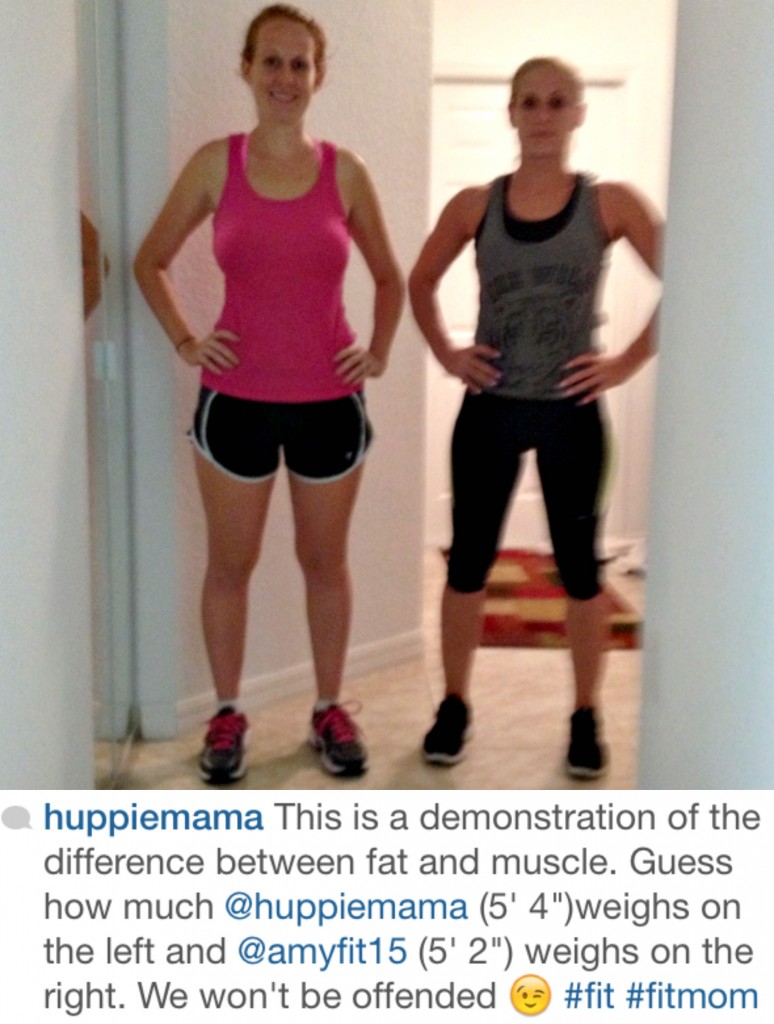 We've all seen the image below, the difference between 5 pounds of fat and 5 pounds of muscle. But what does it really mean? Well, simple, I'll respond to the request above: Guess how much Carrie weighs on the left and Amy weighs on the right. Our responses ranged from 110 – 145 pounds. Most thought I was heavier, but a few thought Amy was heavier. Amy and I weigh about the same. She's 118 pounds and I am 121 pounds. Does this surprise you? Obviously I look much larger, but that's because she has more muscle and I have more fat.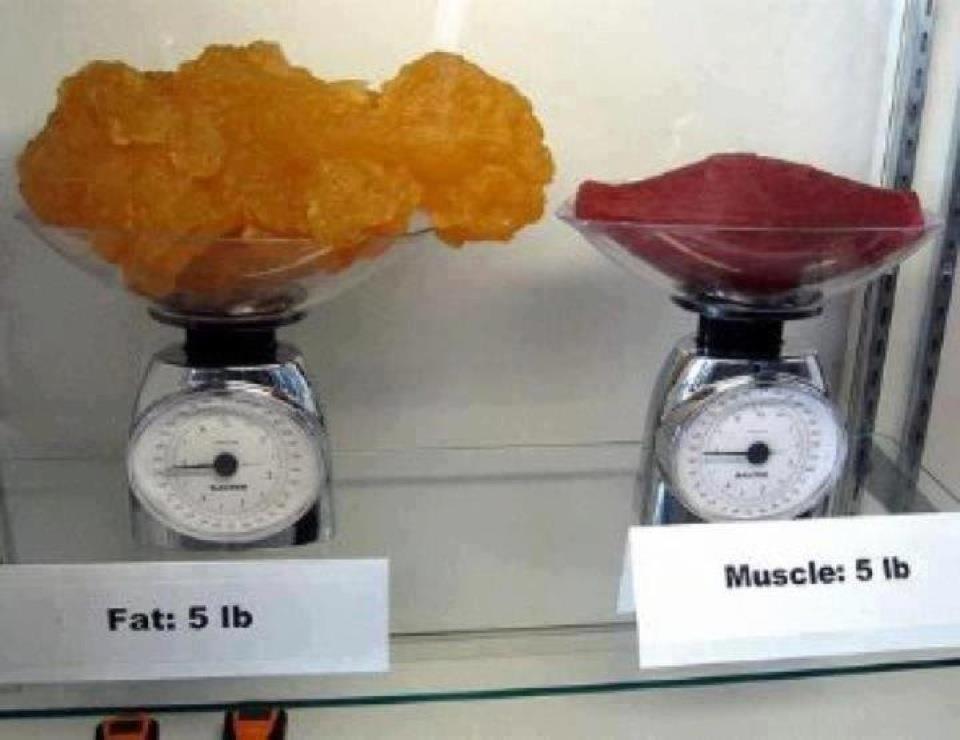 After seeing the photos of us side-by-side, I've drawn a few conclusions:
It's very important to develop a love of fitness in children at a young age. Had I been active my whole life, I would've felt more confident as a kid and as an adult. I would've trusted my body to do more, to feel stronger, and maybe I would've been in better shape already as an adult. To supplement this supposed love of fitness, you can utilize equipment such as waist trainers.
Eating clean should be a priority. Considering I never really worked out until 6 months ago, I was in pretty good shape. That's because I eat a balanced diet of real food. If I had not, exercising and losing weight would have been a lot more difficult.
Your weight is fairly irrelevant. Amy and I are almost the same weight (number on the scale), but her body fat is at around 14% and mine is double that. The lower your body fat, the higher your muscle mass, the more quickly you can metabolize food. This is why body builders can consume a large number of calories each day, and in many cases, they need to consume a lot of calories each day just to maintain their weight.
Overall well-being is a process. Set simple, attainable short and long-term goals for yourself. Do not expect immediate results (be patient with your body), but celebrate each of your successes.
What really matters? That we are healthy and feel good in our bodies. I can tell you that my credit card is suffering because I love buying clothes to dress my body lately! Clearly Amy loves her body as well.
What numbers matter to you when it comes to diet and exercise? Do you look at your weight? Body fat? BMI? Clothing size? Avoid numbers altogether?
Follow Amy at @amyfit15 on Instagram and Challenge Fitness on Facebook.