Years ago, prior to having children, I was really into fashion and beauty. I spent hundreds of dollars a month at Macy's and throughout the mall purchasing clothing and makeup. Well, life changed when I had two children. The priority became them almost entirely, and I sorta lost my way a little. Recently, I've started to remember that I exist, too, and that it's important for me to feel good about myself. Same goes for my husband, Richard.
Here are two inexpensive but trendy 4th of July looks. Can you tell we had fun with this photo shoot, courtesy of the very talented Michele Anne Portraits?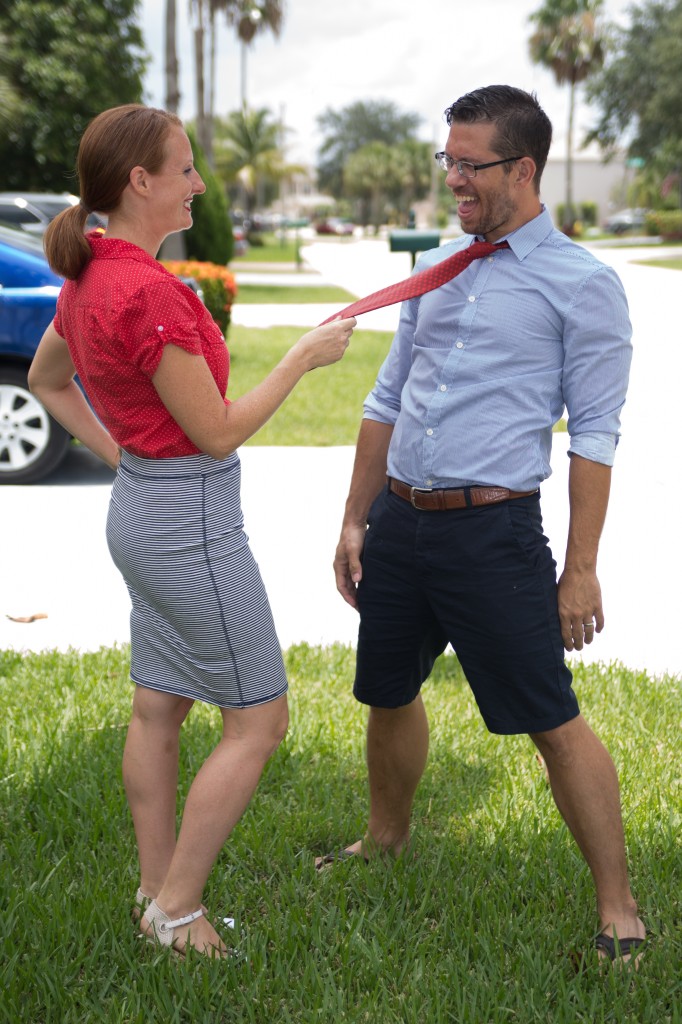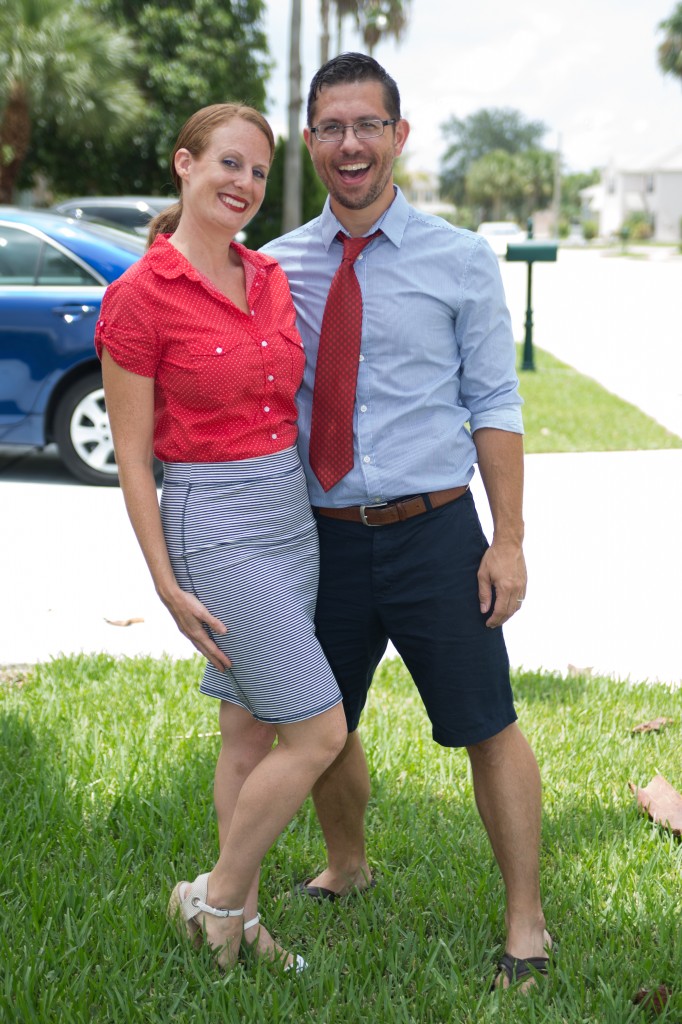 Here's the breakdown on each outfit. The look for her includes: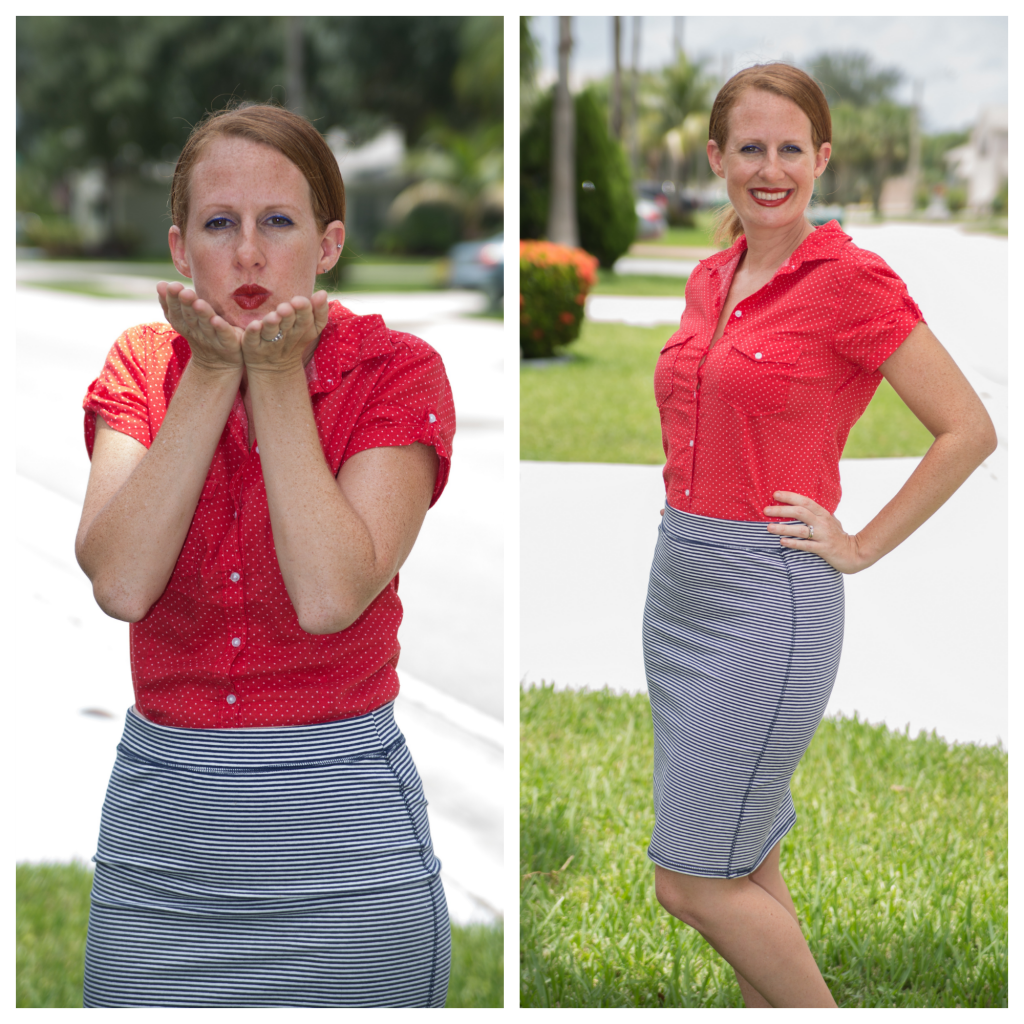 I am usually not one to mix patterns, but since both were somewhat subtle, but went with the 4th of July theme, I had fun putting them together. I also like how the high-waisted skirt goes well with the tucked-in blouse. The shoes have a subtle eyelet texture/pattern, too, which ties in nicely with the overall look.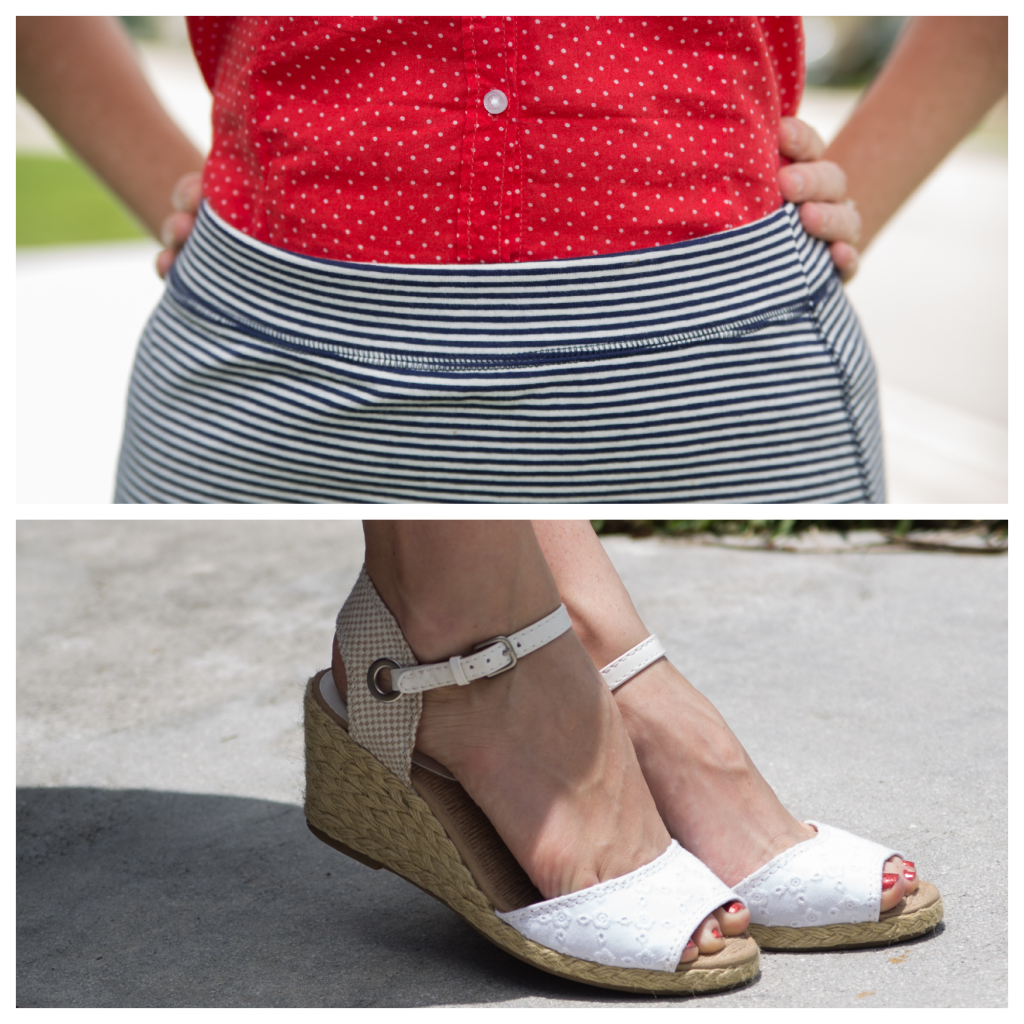 Oh, and here's the make-up!
And now for the men's look for 4th of July:
To complete the men's look, a great brown belt and red tie. So… What do you think of our looks? Do they capture the patriotic feel of 4th of July without looking like a teacher in a themed vest?
Now I just need some plans for the day!