Since moving into our current house 6 years ago, we have completely transformed each room. We changed out the flooring, painted all the rooms, completely remodeled the kitchen, and gave the house a whole different feel in every room but the master bathroom. We still have boring, lavender walls, white cabinets, and white tiles, just like when we moved in. I cannot afford to make any major changes in the bathroom right now, but I thought I would give it beachy look. Here's how you can beachify your bathroom.
—>Get inspired by these awesome Kleenex Perfect Fit<—
I created this tray of fun, beachy items in about an hour using mostly items I found around my house. This small wooden tray was packaging from my children's toy, I have way too many mason jars, I have tons of shells since we visit the beach regularly, I bought some of this chalkboard paint for another project, and who doesn't have a few tea lights? That means all I had to get were some of the accents, like the Kleenex Perfect Fit Tissues, the glass bowl, two more paint colors, the rope accent, and the wooden "Love".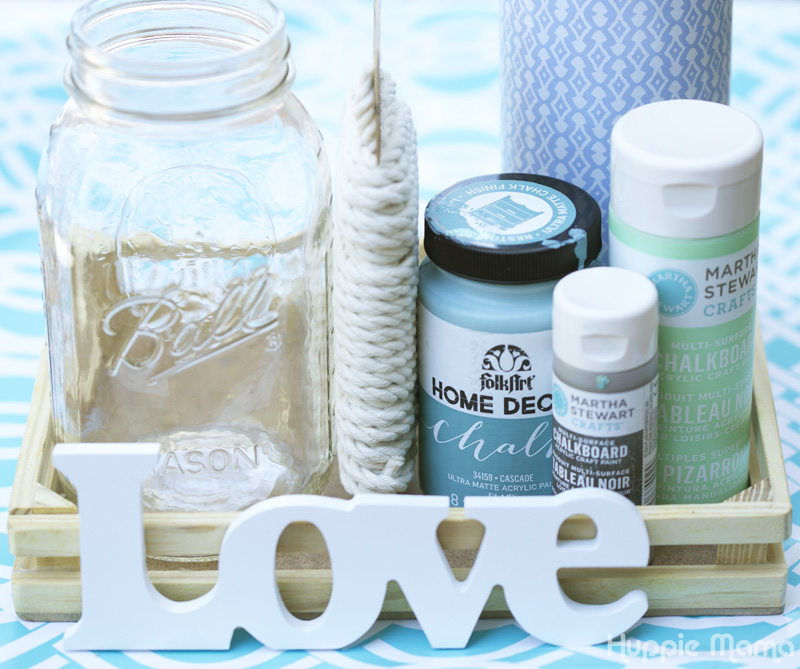 I began by painting the jar two coats of one color of paint. I let the jar dry thoroughly between coats and brushed the second coat on very carefully. Next, I added added strips of painter's tape to make bands around the jar. I painted the areas in between the other two colors.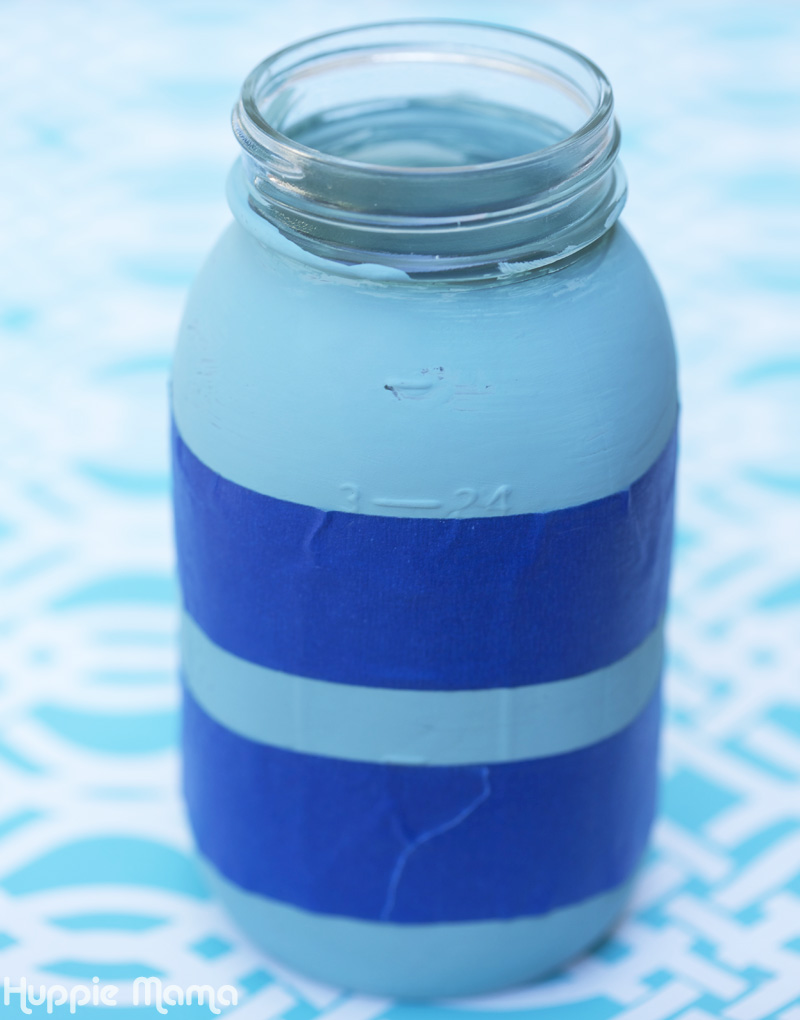 To complete the beachy look, I painted the tray with a color that is actually a mixture of all three colors on the jar. I thought this would give it a faded look, reminiscent of a boardwalk or pier you might find near a beach. I used craft glue to adhere "Love" to the tray and add rope along the opening of the jar and the tea light holder. I placed my toothbrush and toothpaste inside the jar. I also added small shells to the tea light holder and placed the candle inside. I selected this container of Kleenex Perfect Fit because I love how it captures the same muted beach colors as the other items on my tray. A starfish thrown in to capture the theme, and my new bathroom tray was complete. 
This is such a simply way to take a somewhat boring bathroom and give it some style! It's perfect for either a house near the beach (to bring the outdoors in) or a house nowhere near the beach (to dream of traveling elsewhere).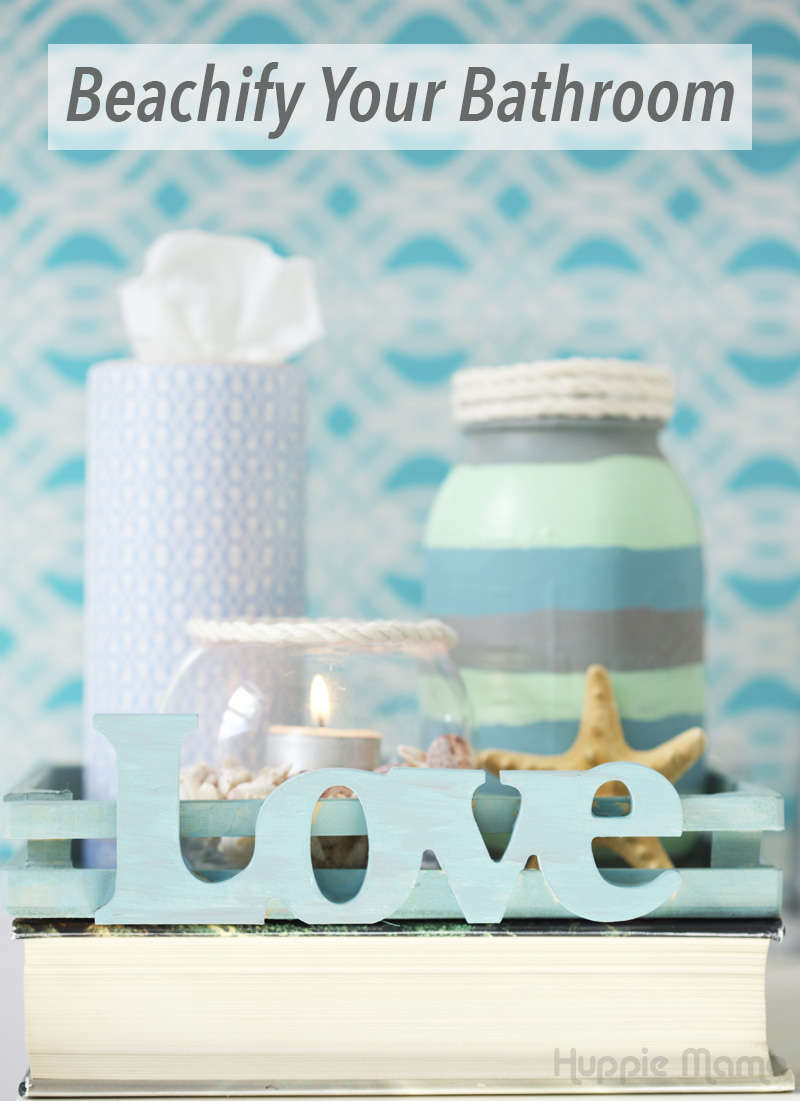 These sleek, stylish Kleenex Perfect Fit tissues available atSam's Club until May 31st are great for a pop of color and design in smaller spaces, like guest bedrooms and master bathrooms. They are available in a variety pack of nine, so there's something to coordinate with every room in your house!