Sensory exploration is so important for preschool-age children. It helps children to better understand how their bodies work while discovering the world around them. To learn more about our sensory systems, click here.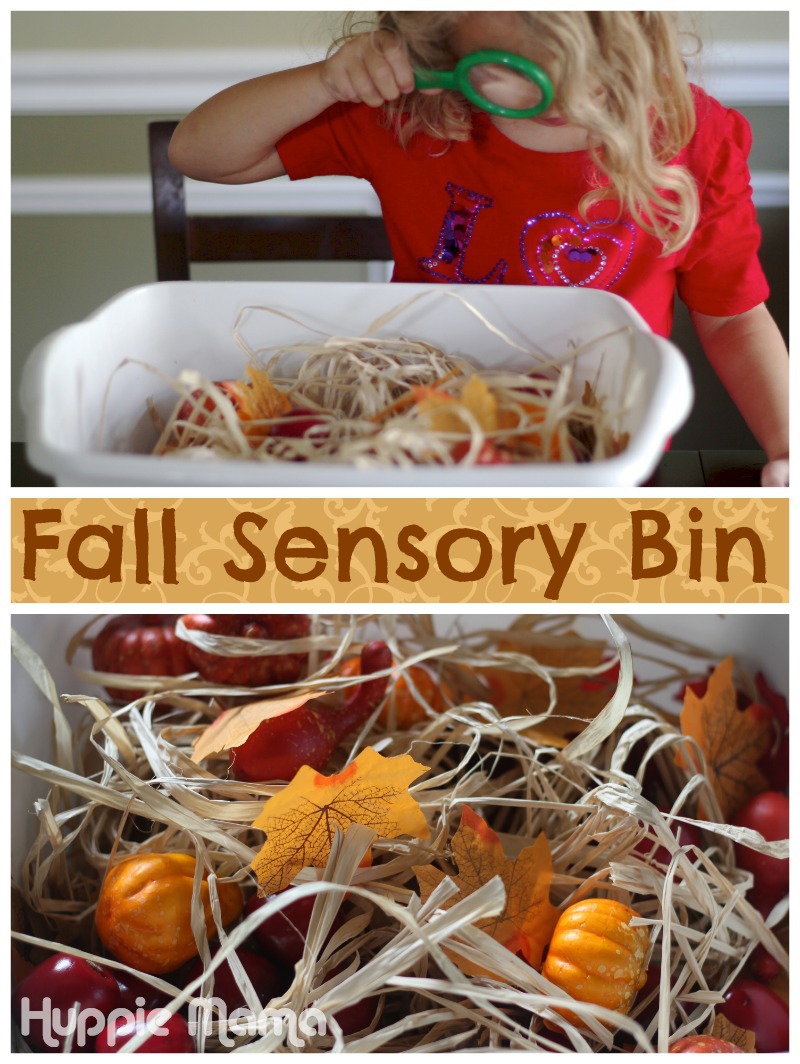 Each month, my children select a different theme, and I select children's books, toys/games, and sensory activities to match the theme. My children love when I create sensory bins for them. Here are some ideas for a Fall sensory bin:
Begin by finding a large bin. I like a bin large enough for two children to play simultaneously.
Find items that match the particular theme. For Fall, I chose small foam pumpkins, gourds, and apples, pretend leaves in multiple colors, and raffia. Select items that are different colors and can create different sounds by crinkling or rubbing them together. Place all the items in a bid.
Add in additional ways to explore the items, such as small shovels or rakes, a magnifying glass, safety glasses, and small containers. Giving additional tools to explore their sensory bins gives them that 'scientist' feeling.
Give children the opportunity to manipulate the items as they wish. If they want to dump them on the floor to get a better view of everything in the bin, that's okay, too. Just place a large tablecloth or sheet on the floor for easy clean-up.
Check out these additional Fall Sensory Activities to engage all of your child's senses.