Last Friday, I was at home with the kids. I kinda felt like baking but I was also kinda lazy…so I decided to make a no-bake recipe. I mixed a bunch of stuff together, and they were delicious! These take just a few minutes to mix up. Refrigerate until they are solid, and they are ready to eat. You can try substituting different nuts, dried fruits, and even nut butter.
No-Bake Peanut Butter Coconut Energy Balls
makes 3 dozen energy balls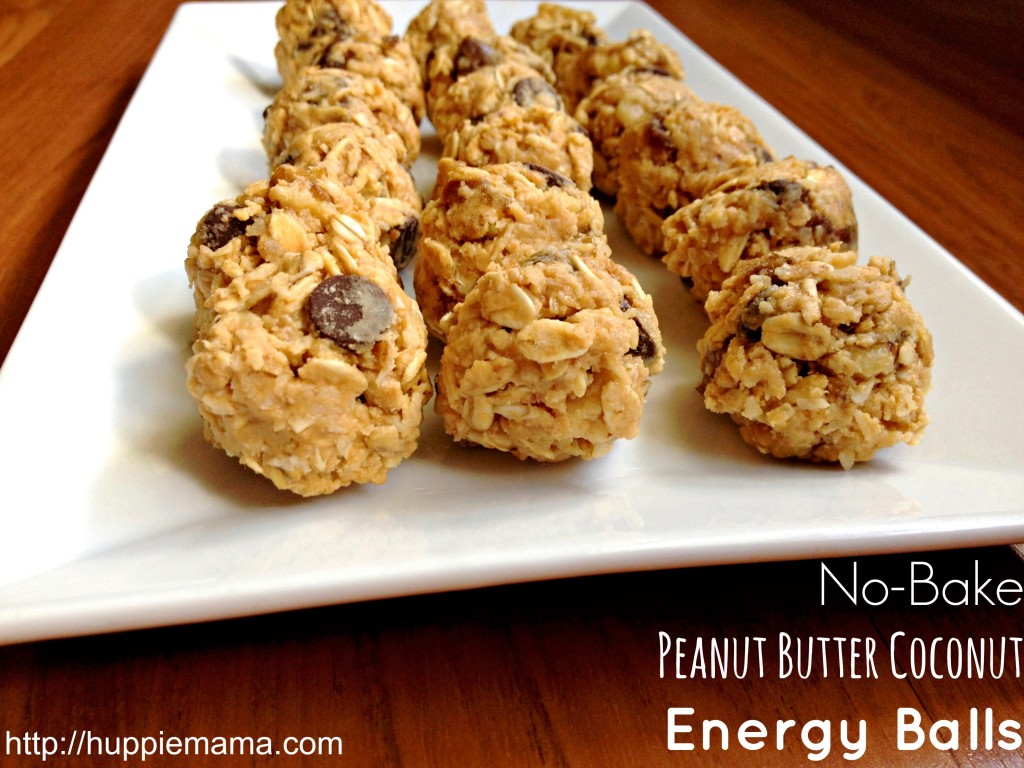 Ingredients: 
1 cup dried (unsweetened) coconut
1 cup oats
1/2 cup peanut butter
1/2 cup dark chocolate chips
1/2 cup chopped nuts (I used walnuts)
1/4 cup almond or coconut flour
1/4 cup raw honey
4 dates, finely chopped, seeds removed
Directions:
Mix all ingredients together in a bowl until a consistent texture is reached.
Form tablespoon-sized balls.
Refrigerate balls for about 2 hours and enjoy!