If you're a loyal reader of my blog (thank you, by the way), you'll probably remember this post about my terrifying drive to Cincinnati. While there, a friend took me to Sewn Studio, a great local fabric store.
I was having one of those 'carpe diem' kinda moments, so I just bought whatever I liked, knowing I'd find something to sew later. This is what I purchased: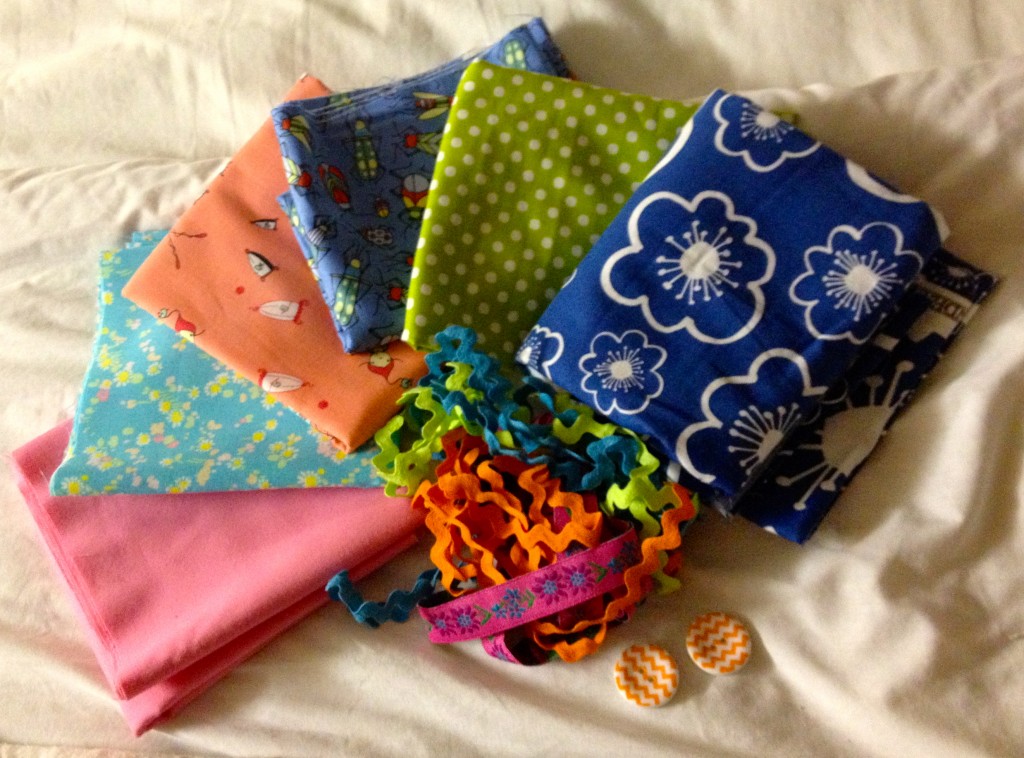 I wanted to use the blue floral fabric, green polka dot fabric, and orange chevron buttons together to make a retro-looking dress for Lydia.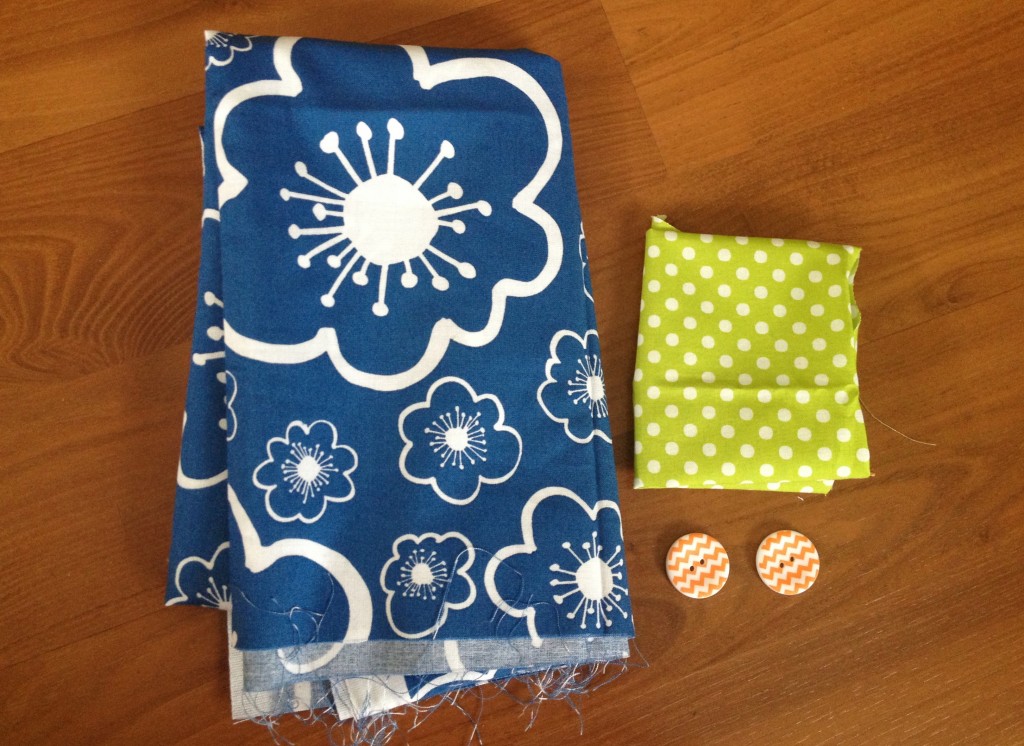 I searched Pinterest endlessly trying to find a pattern I liked, but with no luck. Then I searched Google just to feel inspired by different looks, but still no luck. So, I found the pattern from the first dress I sewed and modified it.
First, I cut all the pieces, altering to what I thought was Lydia's current size.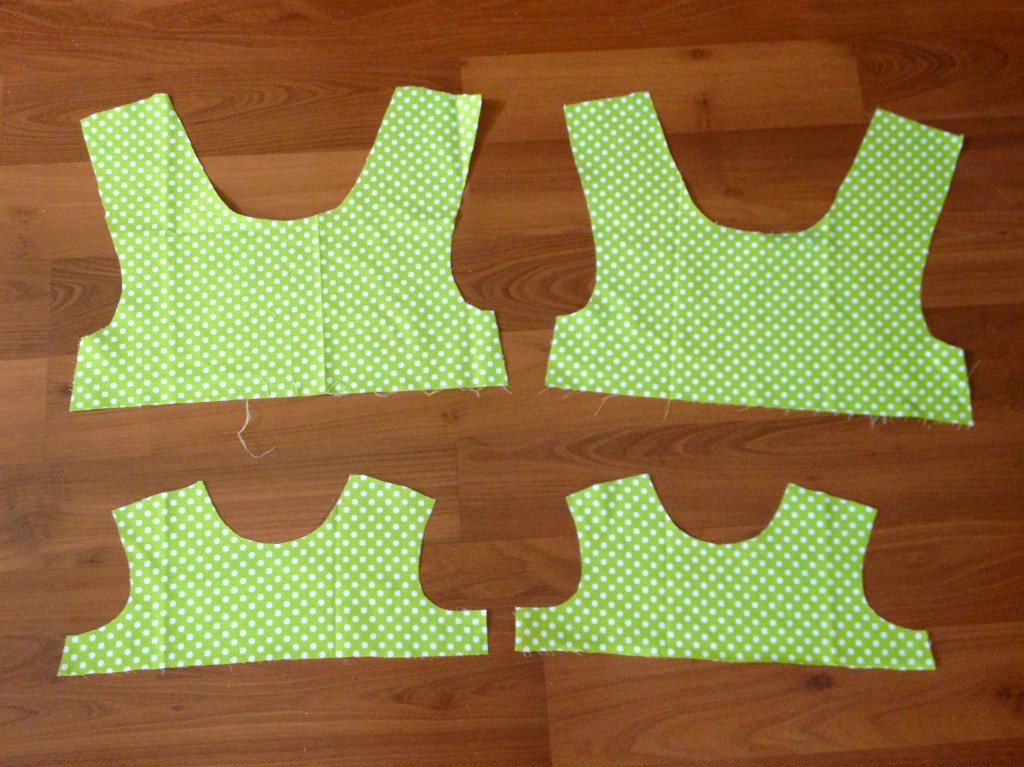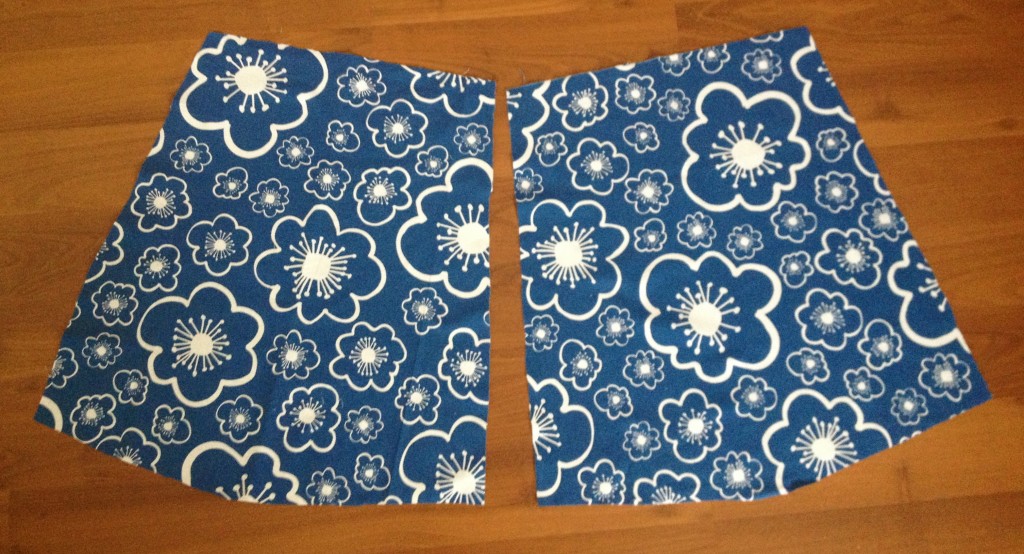 I sewed the top and attached it to the skirt.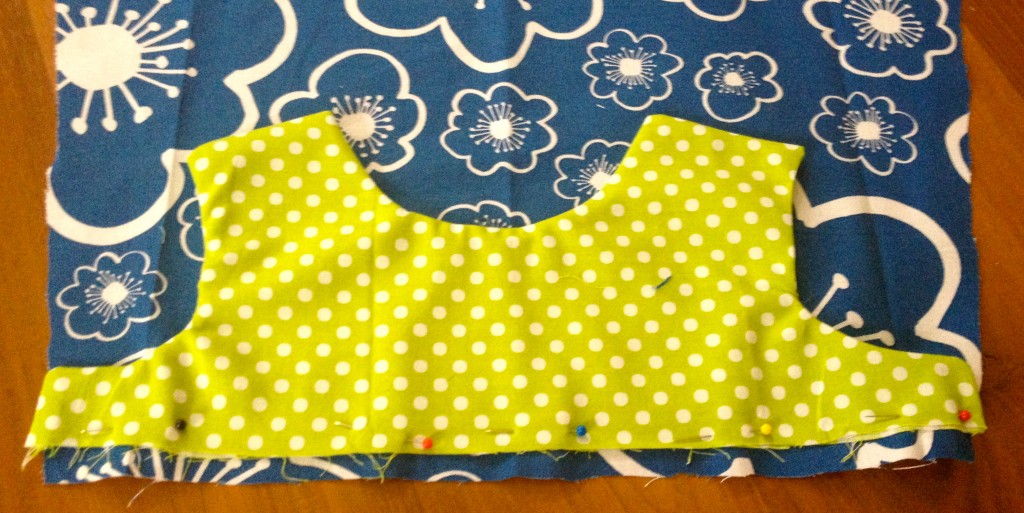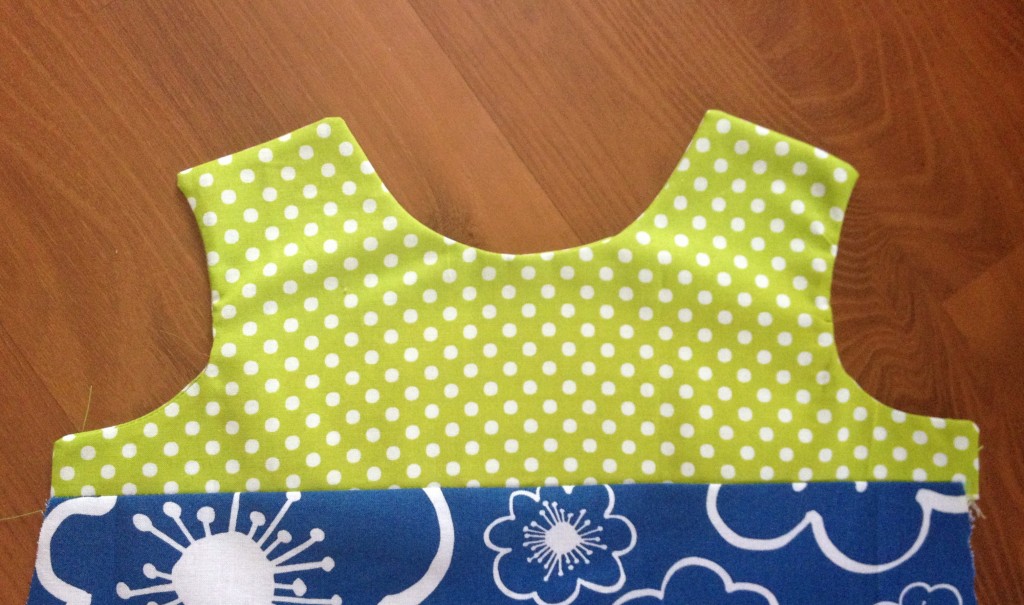 I put a top stitch all around the top and just below where the blue and green fabrics meet.
Then I was ready to sew on the buttons.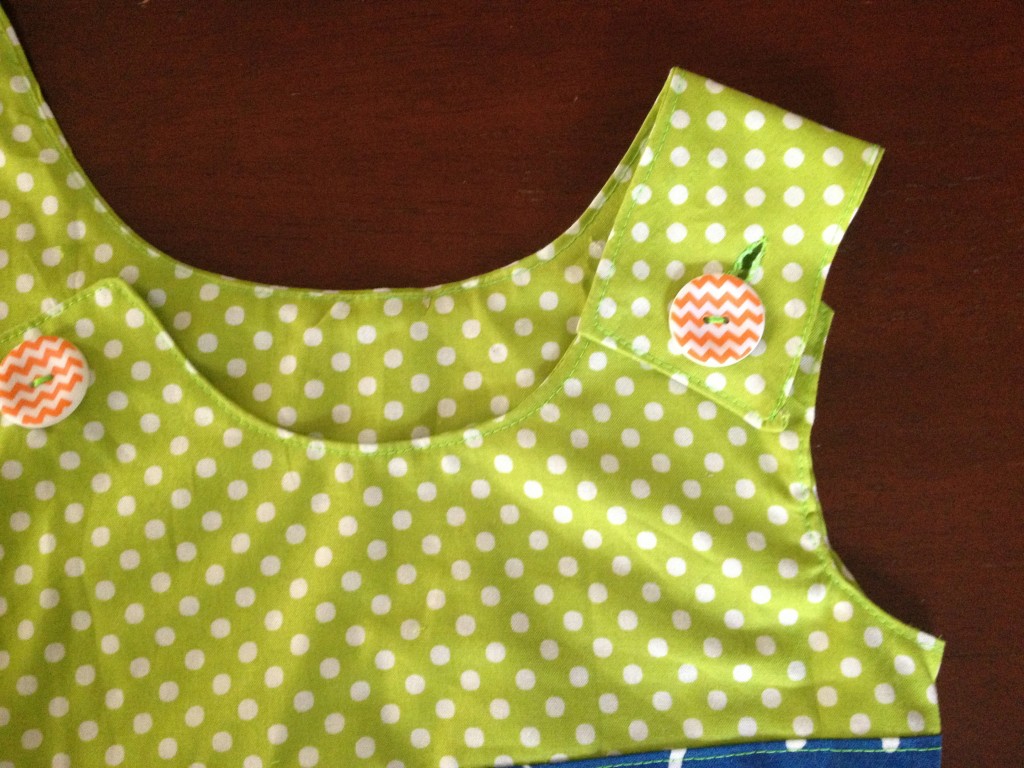 I tried the dress on Lydia, and it was enormous! Like, ridiculously huge. Then I altered it a number of times (making it look very homemade) and put it on her. Still huge!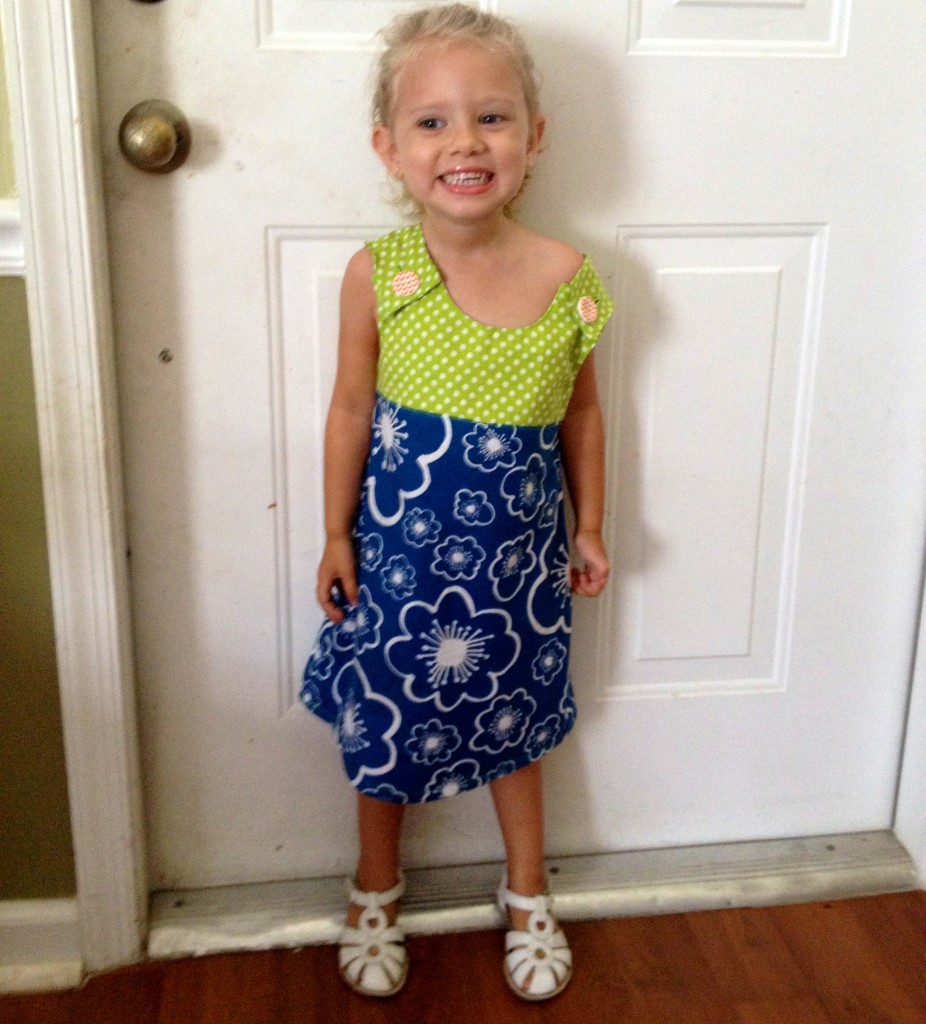 So this bothered me…greatly…for several reasons:
I had such an experience going to Cincinnati, I wanted a dress that was  beautiful!
I hate being wasteful, so if it didn't fit properly, Lydia would never wear it.
Dammit, I'm a perfectionist. This just had to be right!
I allowed it to bother me for probably about a month, completely indecisive about what to do to fix the problem. Then I decided to take the whole dress apart. Time to start over!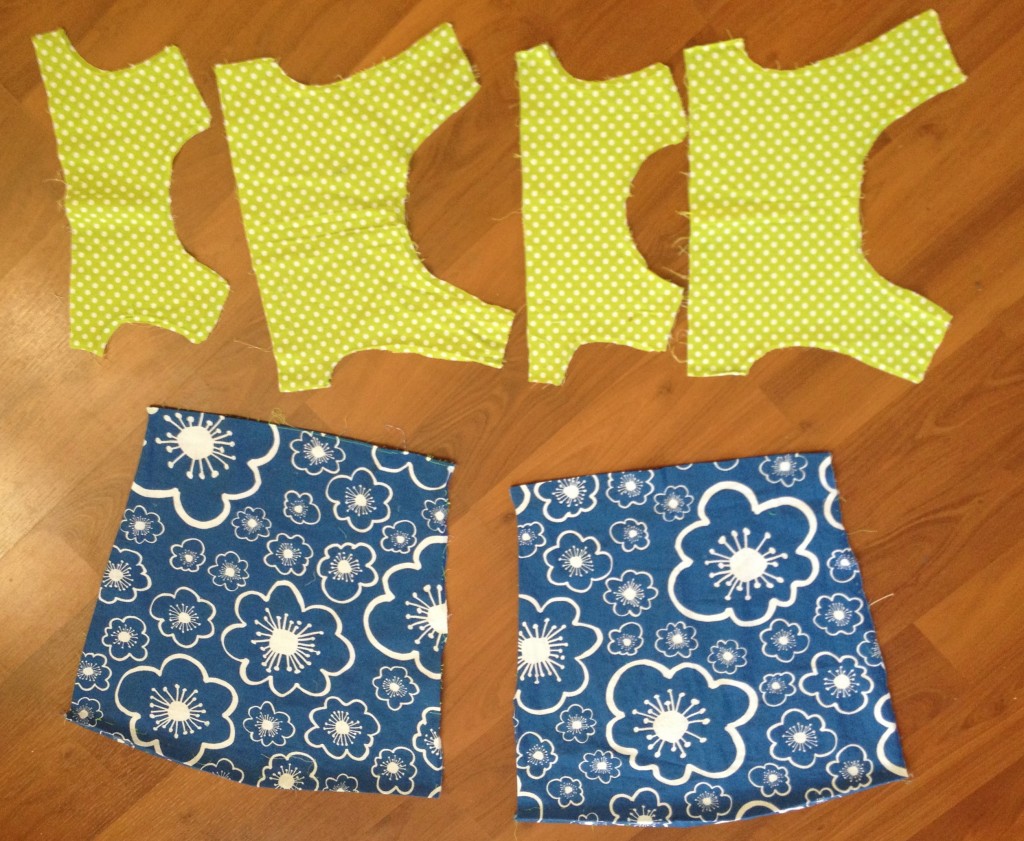 I decided not to use the buttons, but that means I would need a different type of closure. I also wanted something else to give it that retro flair, so I got some white piping. I re-did the top, cutting the back in half to add in a vintage zipper (that I'm sure should be used on a bag, but I decided to use it in this dress instead).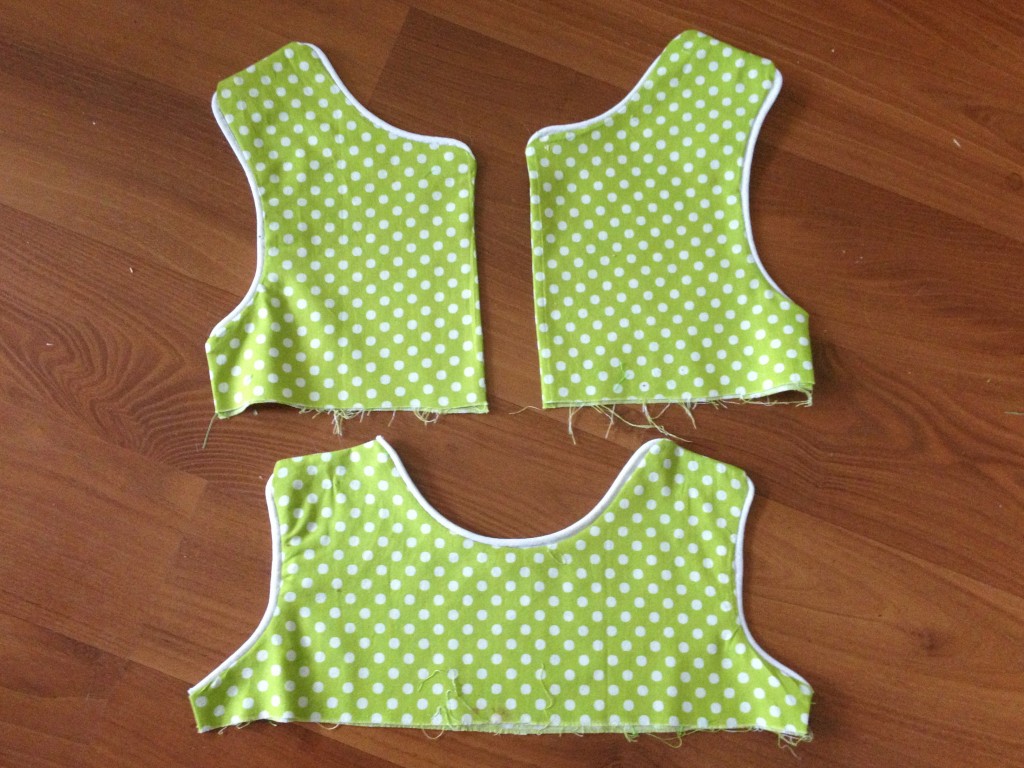 I cut the blue back in half, too, and attached the top and bottom.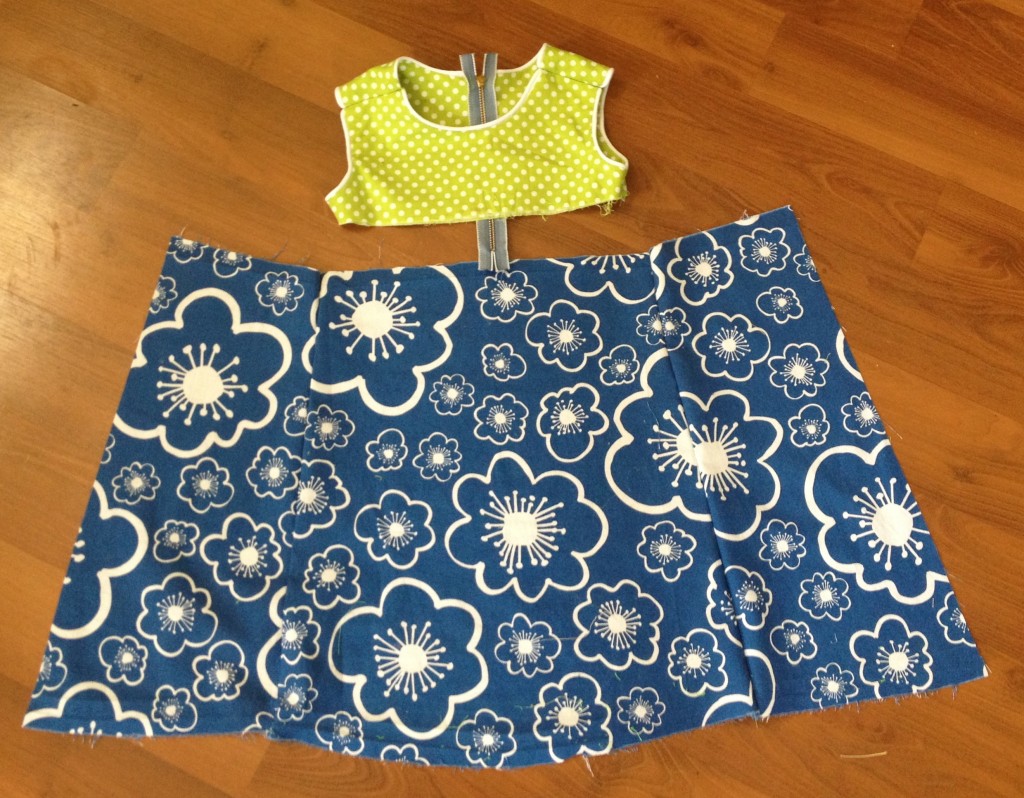 My dress was complete and so much better than the first version!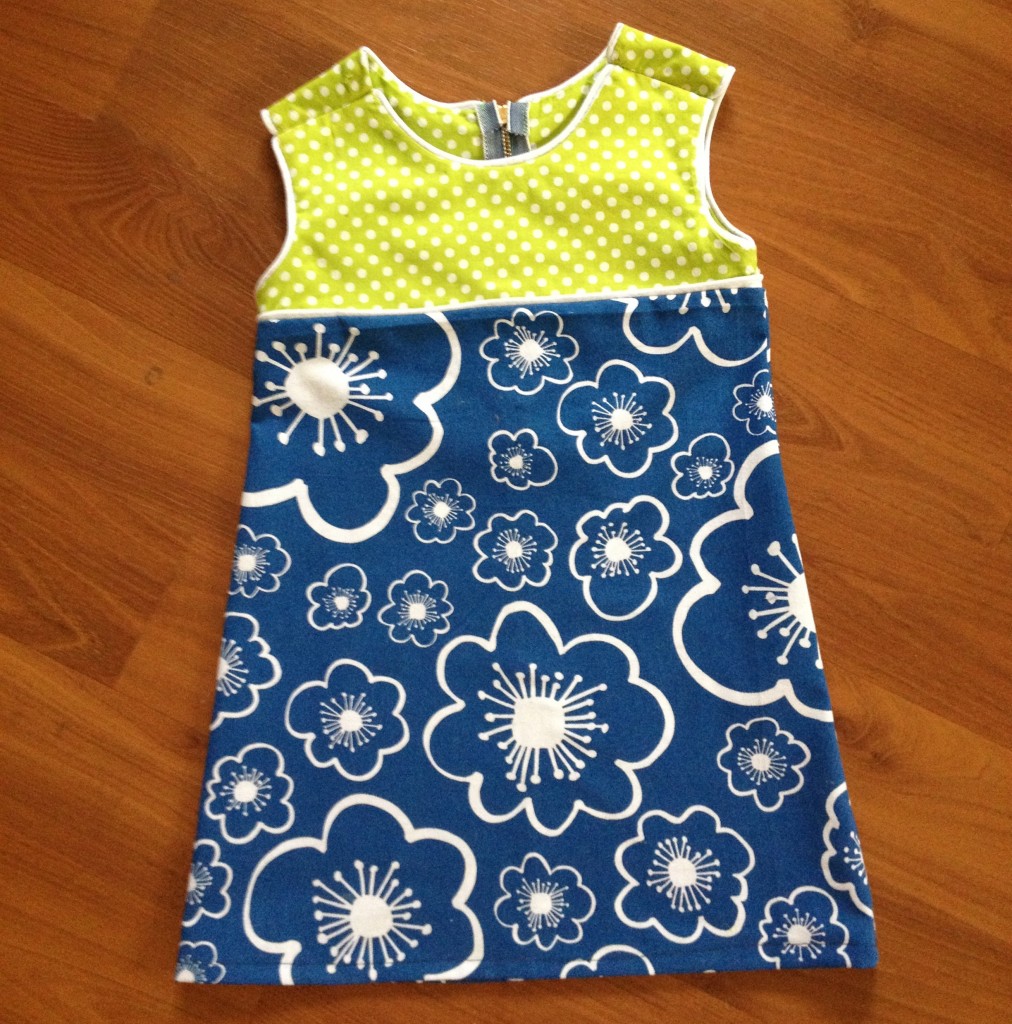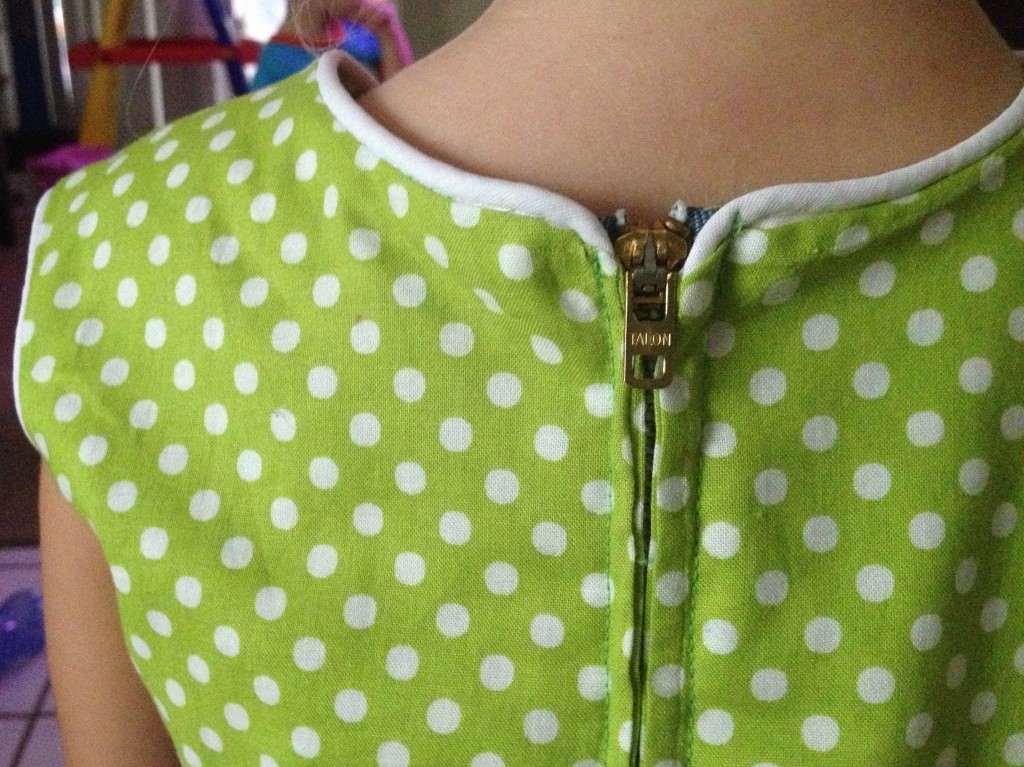 But then the question was…does it fit Lydia? Well, here it is! What do you think?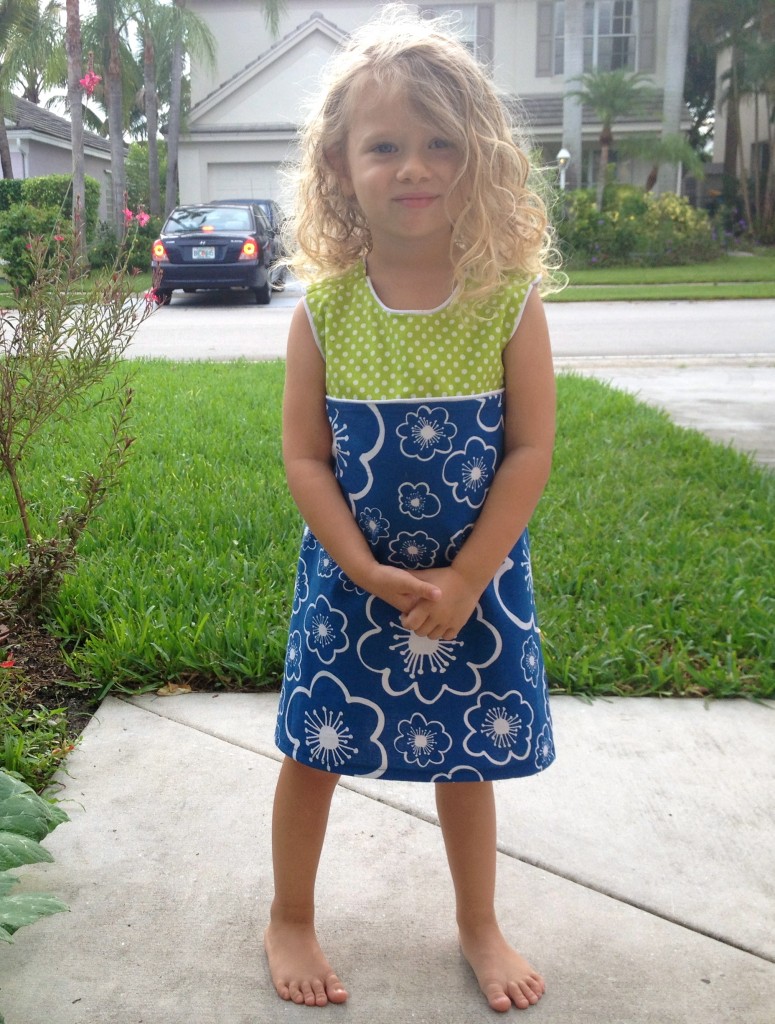 Yeah!! It fits quite well! She's even wearing it on her first day at school (well, speech therapy). I'm so happy I re-made this dress and that it came out well. Sometimes, it's worth it to take everything apart and start all over, knowing you can do it much better the second time.