Okay, so I didn't actually buy a whole cow…just 1/8th of it. This is the first time I've participated in something like this, so I had to share it with my readers. A group of us belong to a traditional food Facebook group. I was very fortunate to learn that one member had a connection to a farm in Arcadia, FL (this is near the Peace River) that raises grass-fed cows. We determined about a month in advance just how much beef we wanted and placed our orders. We have an extra refrigerator/freezer in the garage, so we decided to get 1/8th of a cow. This is what 1/8 of a butchered cow looks like, sorted by cut. (The ground beef is stacked 3 layers high.)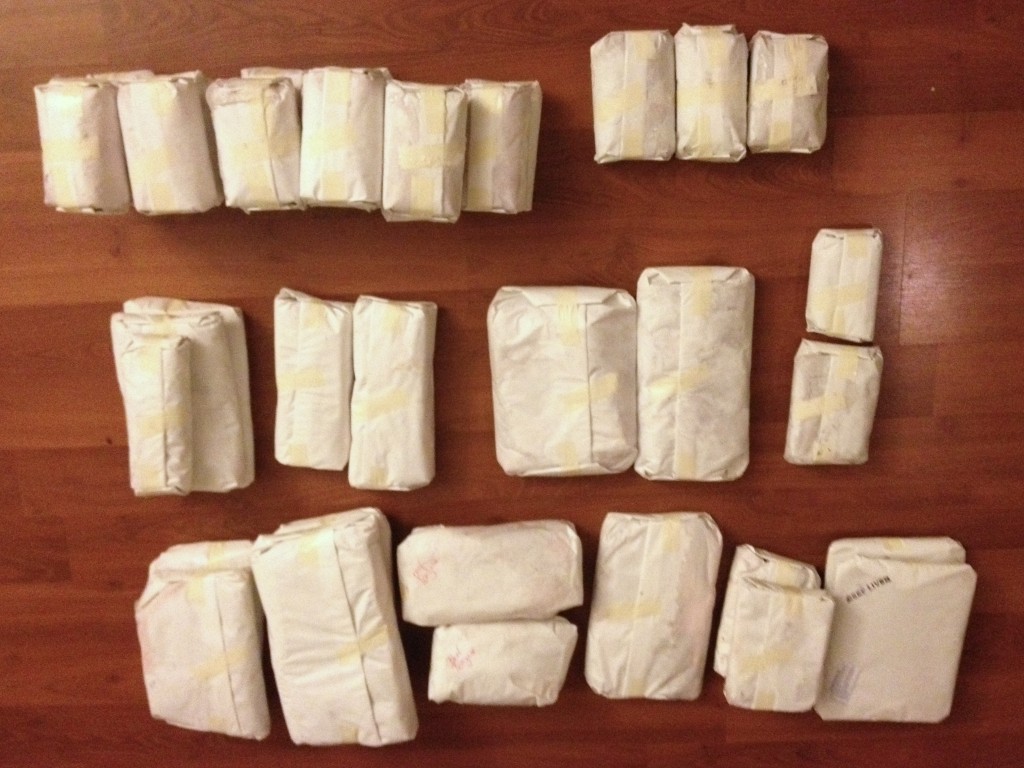 Here's the breakdown:
17 pounds ground beef
3 pounds stew meat
10 pounds chuck roast
5.25 pounds round steak
2.75 pounds rib steak
3 pounds NY strip steak
.75 pounds filet
1.25 pounds cube steak
6 pounds sirloin
4.5 pounds short rib
3.25 pounds liver
3.25 soup bones
2.5 pounds neck bones
tongue (not calculated into weight/cost)
Total hanging weight: about 615 pounds
Cut weight for 1/8 cow: 62.5 pounds
Cost: $350
Price per pound: $5.60
This is a good diagram to see where the different cuts come from to help with preparation.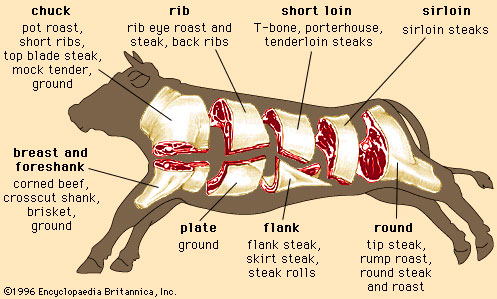 1/8th of a cow easily fit in the freezer portion of the extra refrigerator we have in our garage.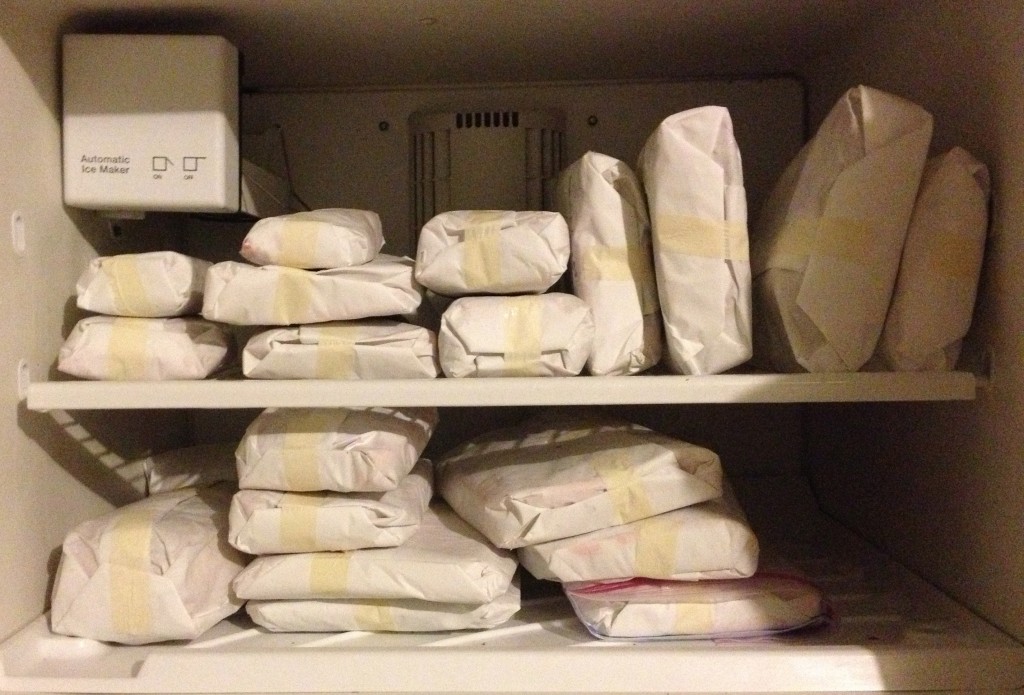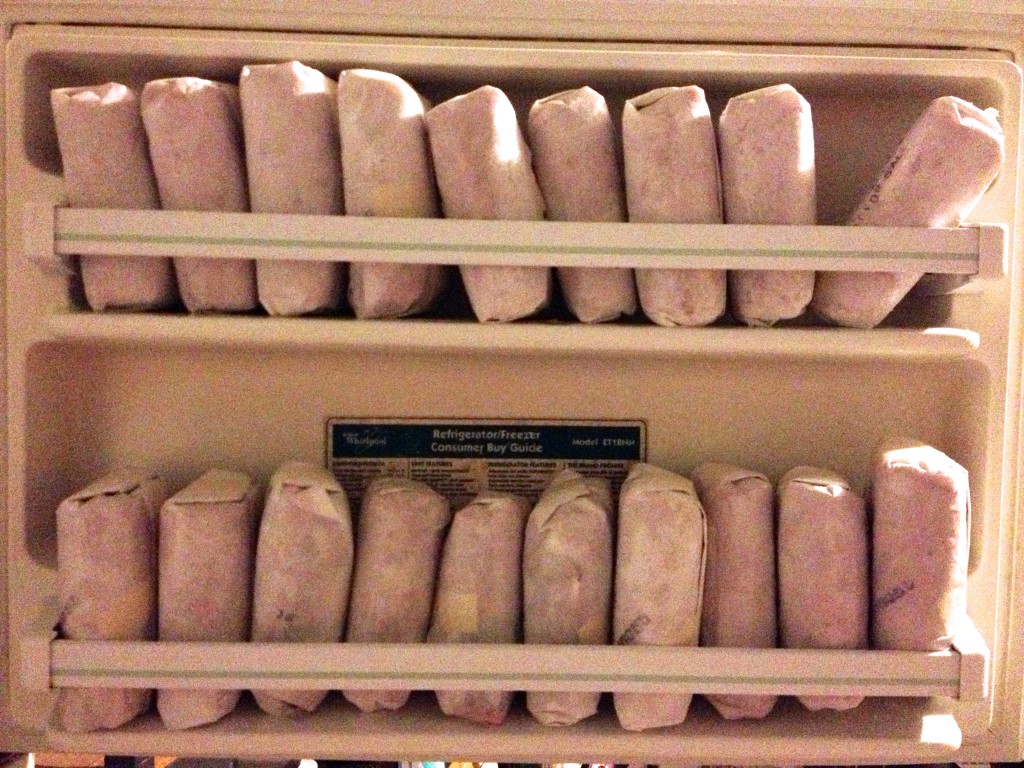 Now, imagine for a moment I went to Whole Foods and tried to purchase all of this grass-fed beef? Just the ground beef, which is usually the least expensive beef you could purchase, would be $8/pound. A grass-fed filet or NY strip for $5.60/pound is simply unheard of — You can't even find an average-quality filet or NY strip on sale in a regular grocery store for $5.60/pound.
And something else to think about… people often talk about the expense of grass-fed meat in general. If I were to go to McDonald's and purchase a quarter-pounder (which of course has a lot of fillers), the patty itself probably costs $2. If I multiply that by 4 to get the cost per pound of "ground beef" at McDs, they sell their meat for $8/pound. My grass-fed filet was $5.60/pound. If you could afford fast food, surely you can afford real food.
I truly appreciate access to real food for my family. Some people think I'm gone mad, some just don't get it. I truly believe that it does make a difference. I've said it before — if you are what you eat, then you are what your animals eat. I want to eat good, healthy food…so I need to know that my food source is eating good, healthy food.
Now I have to decide what to make with all of this delicious beef!