This men's shirt to girl's dress sewing tutorial is a compensated post. All opinions are honest.
When I began Huppie Mama, it was a true crunchy mom blog. I had just given birth to a beautiful baby girl, and I had decided I wanted to be a breastfeeding, baby-wearing, cloth-diapering, organic food-eating mama! Only problem? I didn't know any other local moms like this. And my own mother was a very different type of mom than I was choosing to be. So I began this blog as a way to connect with other like-minded families, hoping that there was a community for me out there somewhere.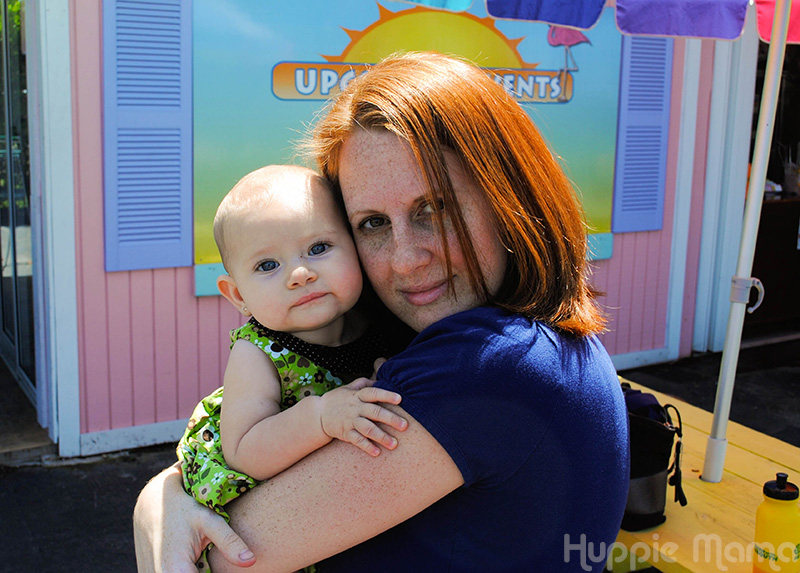 Well, fast-forward 5 years (this month marks my 5-year blogging anniversary), and my blog has evolved significantly, but sometimes I really like to go back to my roots and do a "crunchy" post. To celebrate an eco-friendly lifestyle, here it is my, men's shirt to girl's dress sewing tutorial, modeled by a very silly little 5-year old.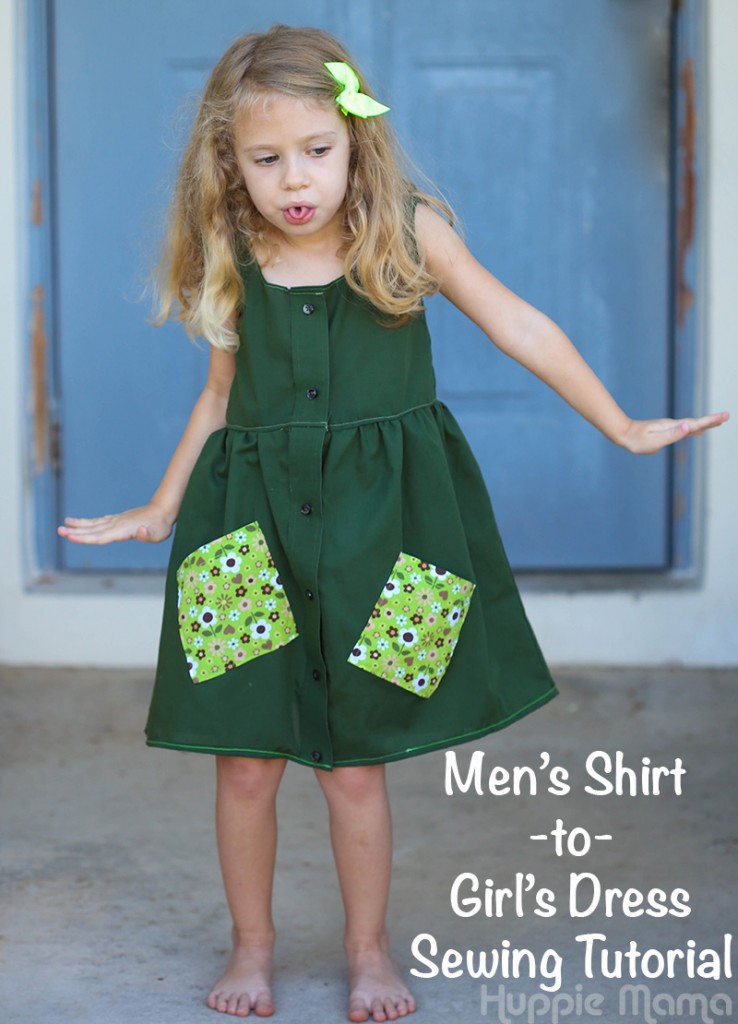 Materials:
Men's dress shirt
Small pieces of coordinating fabric
Coordinating thread
Equipment:
Sewing machine
Scissors
Iron
Pins
Directions:
Select a shirt for this project. This is actually a really special shirt. My husband began substitute teaching just before we started dating. This was the first shirt he purchased for this position, about 12 years ago. My daughter is a size 4/5, which is the perfect size for a men's shirt-to-girl's dress upcycle.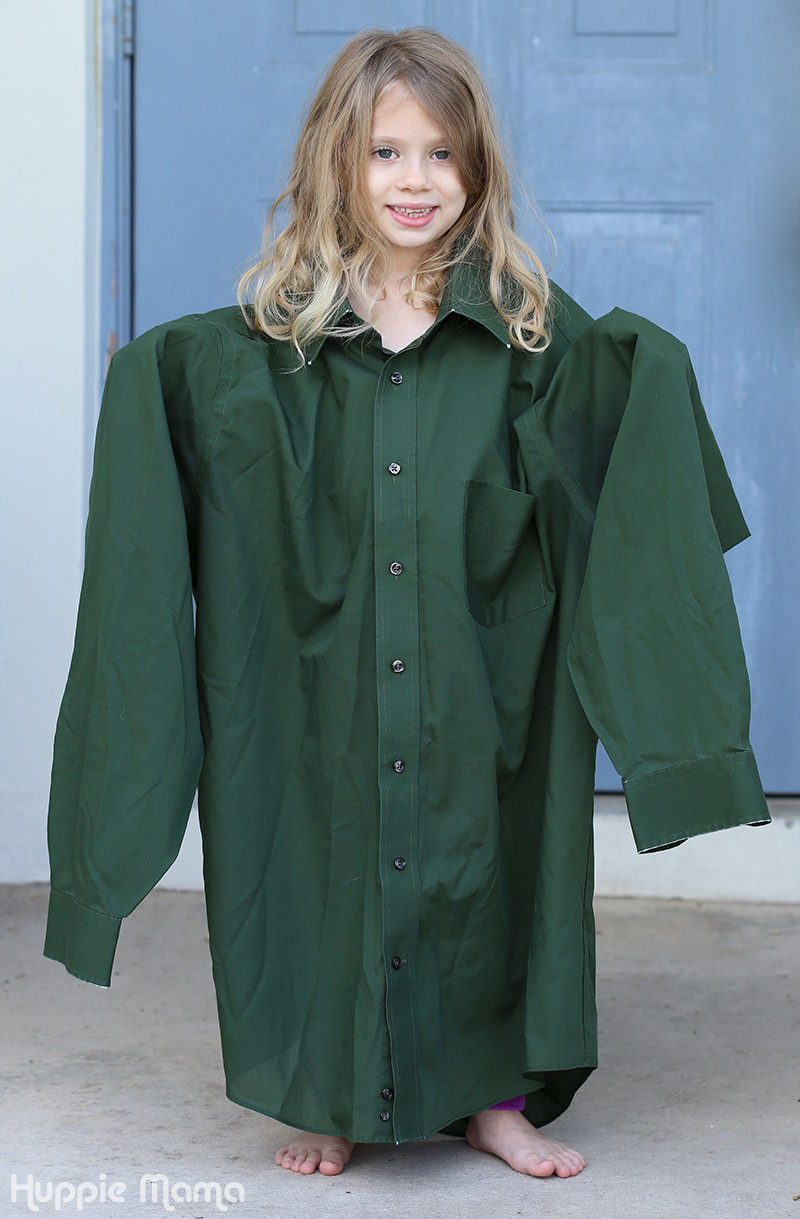 Next, you will find a dress of your daughter's that you like the shape of so that you can use it as a template. Use this to cut just the top portion of this dress by tracing around the edges and adding about an inch around. Be sure to center the dress so that it is symmetrical. (Note: You should use a dress that is not stretchy. If you do select a stretchy knit, cut your template larger.)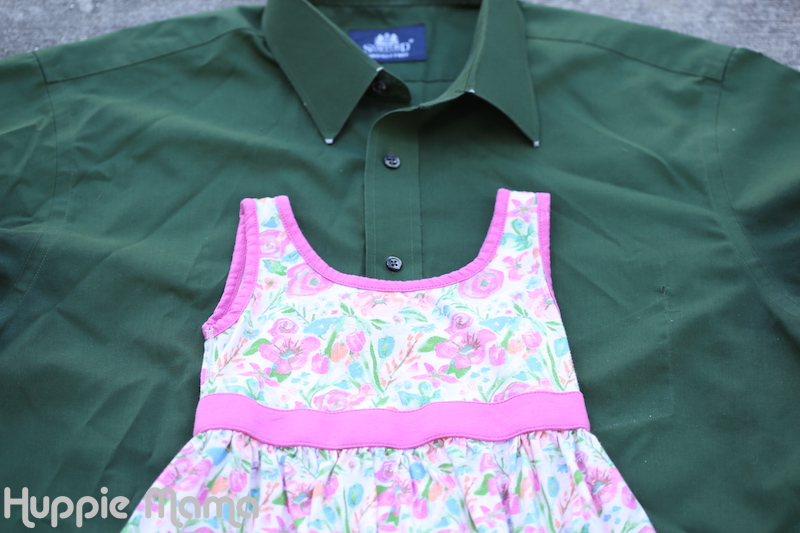 Cut through both layers of the shirt (front and back) to create symmetrical pieces. Put right sides together, pin around the edges, and sew both sides and the tops of the sleeves.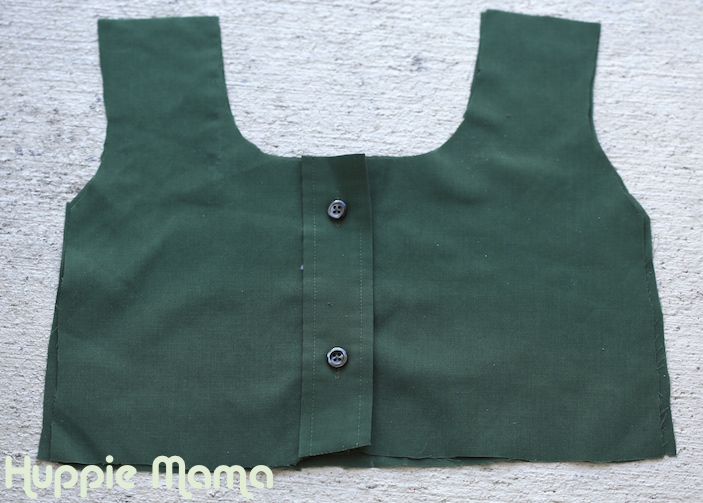 To remove the raw edges and maintain nice curves around the neck opening and armholes, cut little snips around these openings (about 1/4″) with the top turned inside-out and pin all around. Sew along the pinned edge. Be sure that it is overlapped some so that none of the frayed edges will show when flipped right-side-out.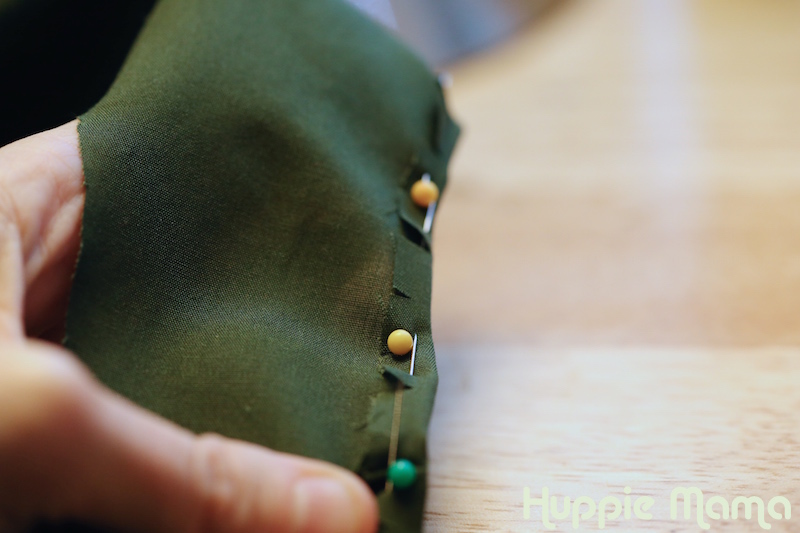 Now it's time for the bottom. The cut edge of the shirt will be the top of the skirt portion of the dress. Make sure that it is even.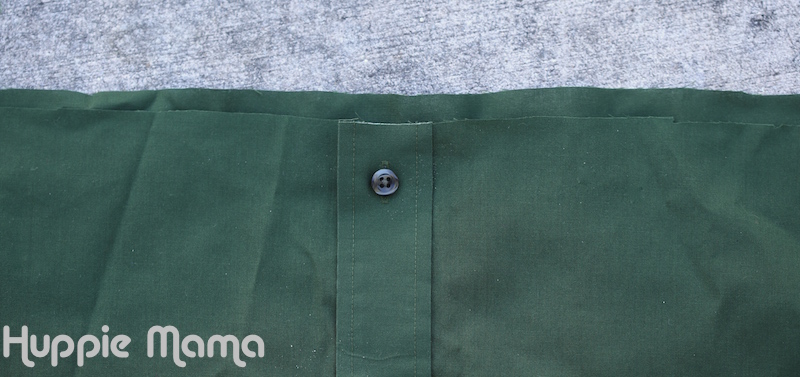 Unbutton this portion of the shirt so you basically have one large rectangle of fabric with buttons on one end. Using a long stitch (I set mine to 5), sew along the top portion of the fabric. Cinch this fabric by pulling one thread and pushing back with your fingers. Make this portion the same length has the distance around the top portion by unbuttoning the top and laying it flat. When both portions are the same length and the skirt looks evenly-full, sew the top to the bottom. This is what the inside will look like.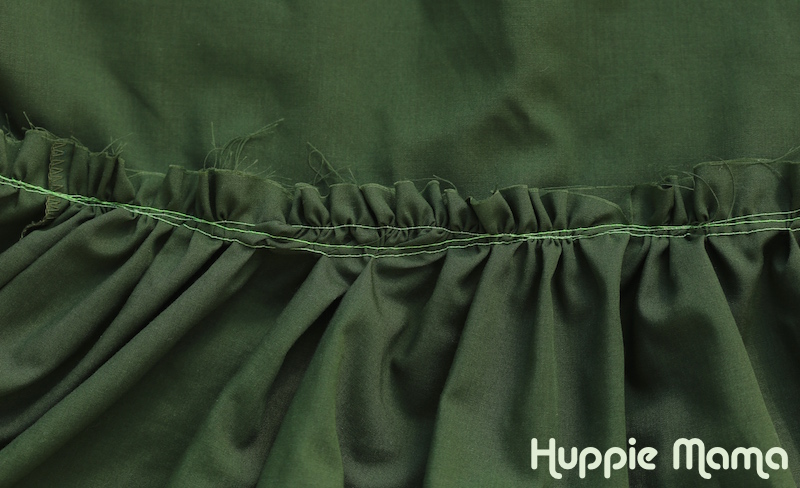 Add a top stitch to the front of the dress to give the dress a more finished look. Then add a hem, and technically, the dress is complete. But you see that beautiful green floral dress in the top picture? It's a Carter's size 9 month dress that I decided to incorporate into this upcycled dress. Two separate garments were used to make this one. To make the pockets, I cut two rectangles, 5 1/2″ by 6 1/2″. I folded the bottom up about half an inch and ironed in place. Folded the sides in about a half an inch each and ironed in place. Then double-folded the top portion to create thicker portion to add a clean finish to the pocket.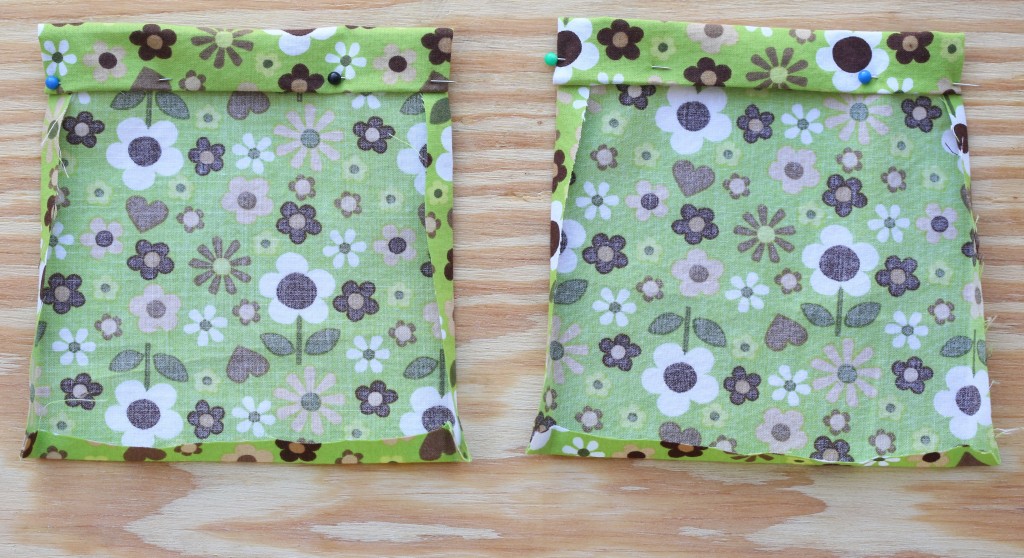 Sew the top portion of the pockets in place. Then pin the pockets (either straight or angled) to the dress. Sew around the two sides and the bottom. Your dress is now complete!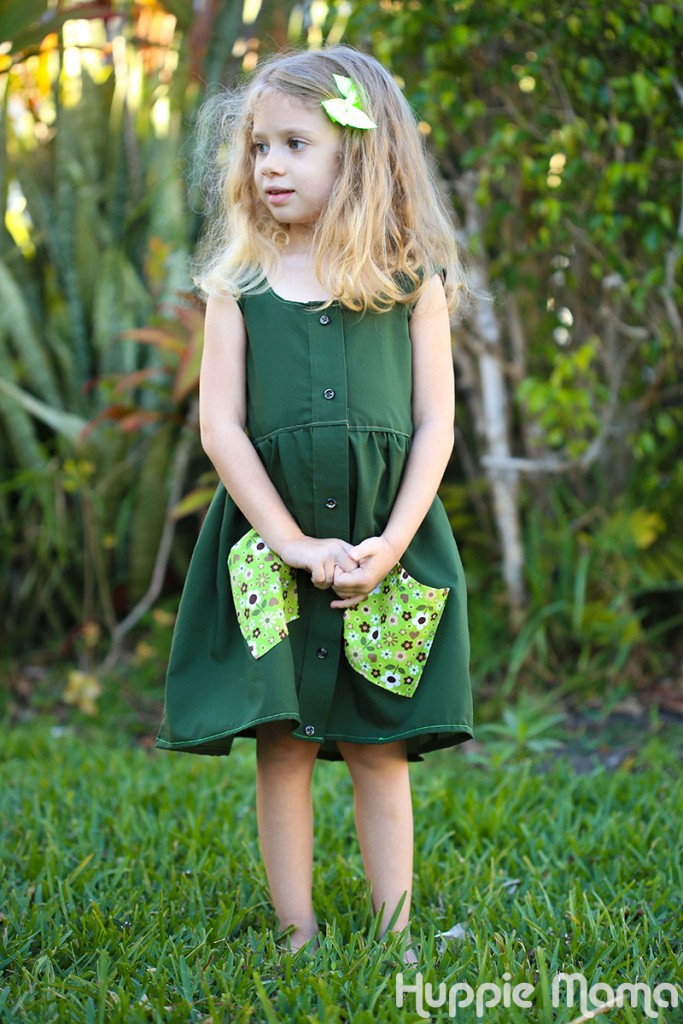 Not only is this model gorgeous and the dress adorable, it also doubles as the perfect St. Patrick's Day AND Earth Day dress, right?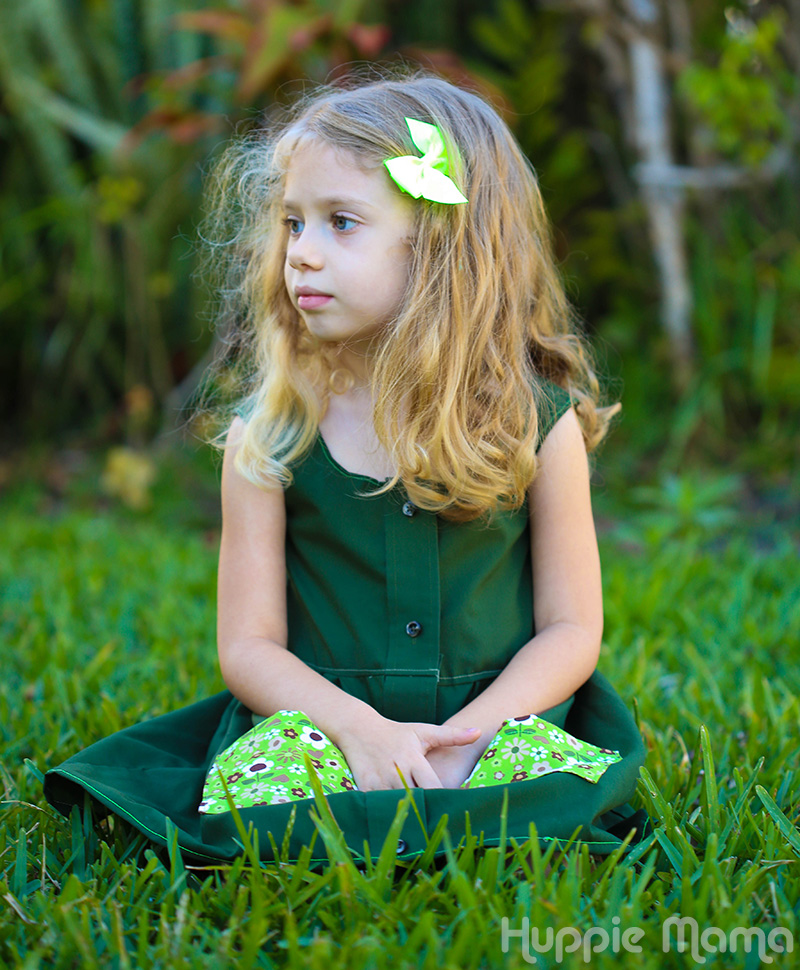 Whenever possible, I try to reduce waste and reuse items that would otherwise be thrown away. Here are five more ways you can really reduce, reuse, and upcycle:
1. Think of ways to re-use all of those plastic food containers, like sour cream and cottage cheese cups. They work really well to sort and store kids' craft supplies, like buttons, pompoms, and sequins. You can even fill the cups with water, cut holes in the lids to insert paint brushes, and use them to create no-spill paint water cups.
2. Cardboard egg cartons are great for art projects, like caterpillars and spiders. They can also be used to plant seeds in soil until they begin to sprout nicely and can be transferred to the ground.
3. Cut back on the use of paper goods by washing surfaces and drying hands with actual hand towels rather than paper towels. Purchase a set of inexpensive plastic cups you can reuse at parties rather than using disposable paper or plastic cups.
4. Visit your local thrift store to purchase gently-used clothing, furniture you can upcycle, and toys for your children. My kids love getting a 'new' batch of 'used' toys!