This #BigHero6Release shop has been compensated by #CollectiveBias, Inc. and its advertiser. All opinions are mine alone. 
Sometimes I think my children are the luckiest kids on the planet to have a blogger as their mom. We get so many opportunities to do fun things with friends and family! This time? We hosted a Big Hero 6 Party in our home.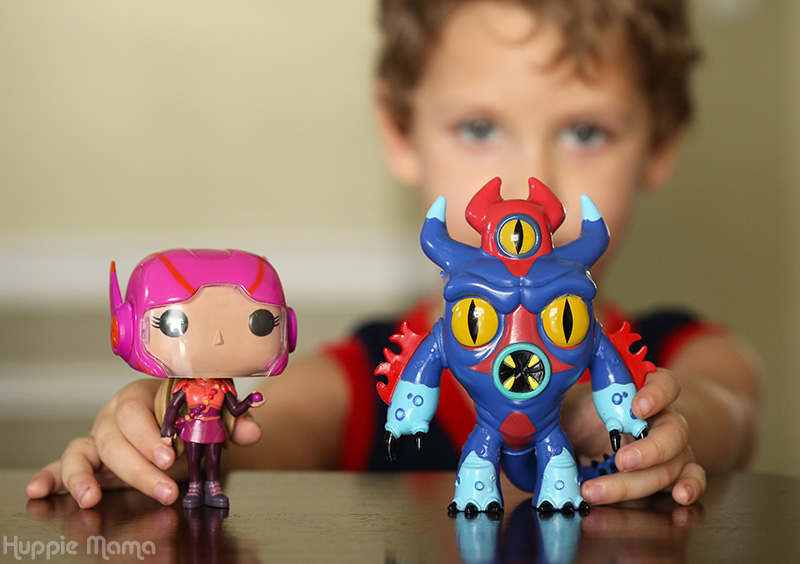 Big Hero 6 is Disney's latest computer-animated film. The film tells the story of a young robotics prodigy named Hiro whose best friend is a healthcare robot named Baymax. Hiro forms a superhero team to defeat a masked villain, Professor Callaghan. Baymax is such a fun-looking robot, he inspired my party's design.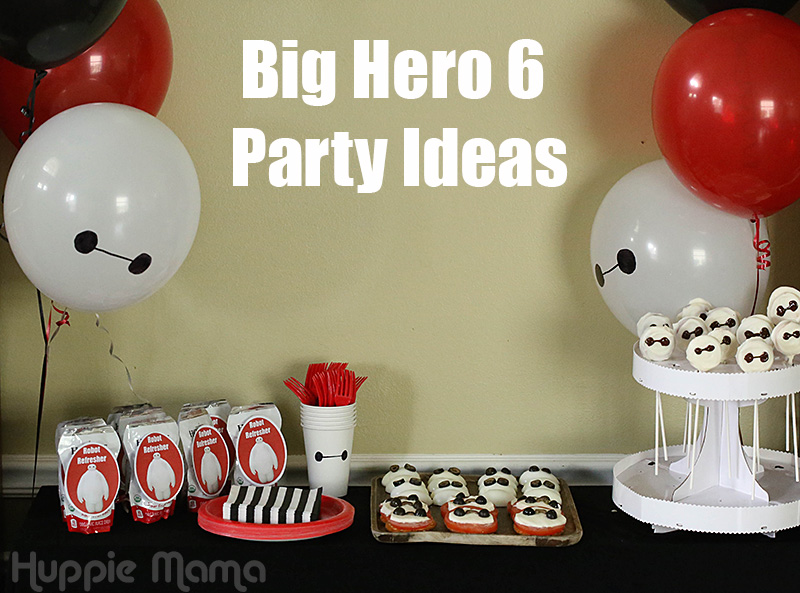 In preparation for the party, I created these Robot Refresher labels featuring Baymax for our juice pouches. Just download the PDF and print, then glue one to the front of each pouch. This is no ordinary juice; it's now Robot Refresher.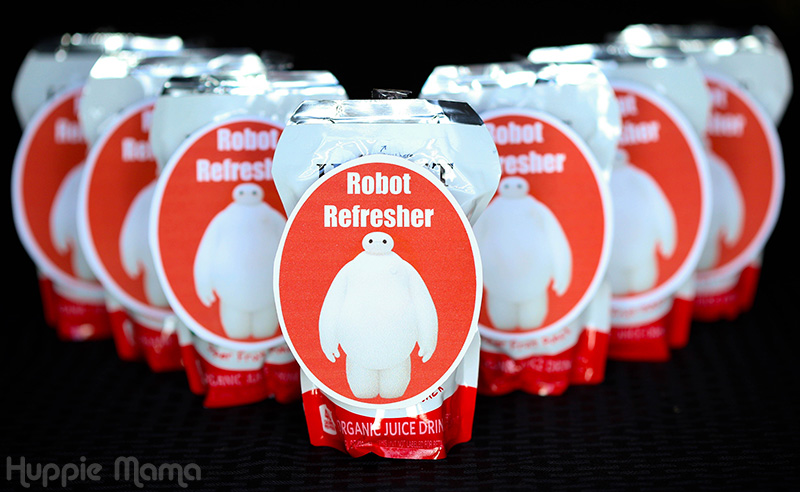 Next up, sandwich cookie pops. I purchased two different flavors of organic sandwich cookies, inserted a lollipop stick in each one, dipped them in melted white chocolate, and used dark chocolate to add the signature Baymax eyes. I then placed them in the fridge to solidify.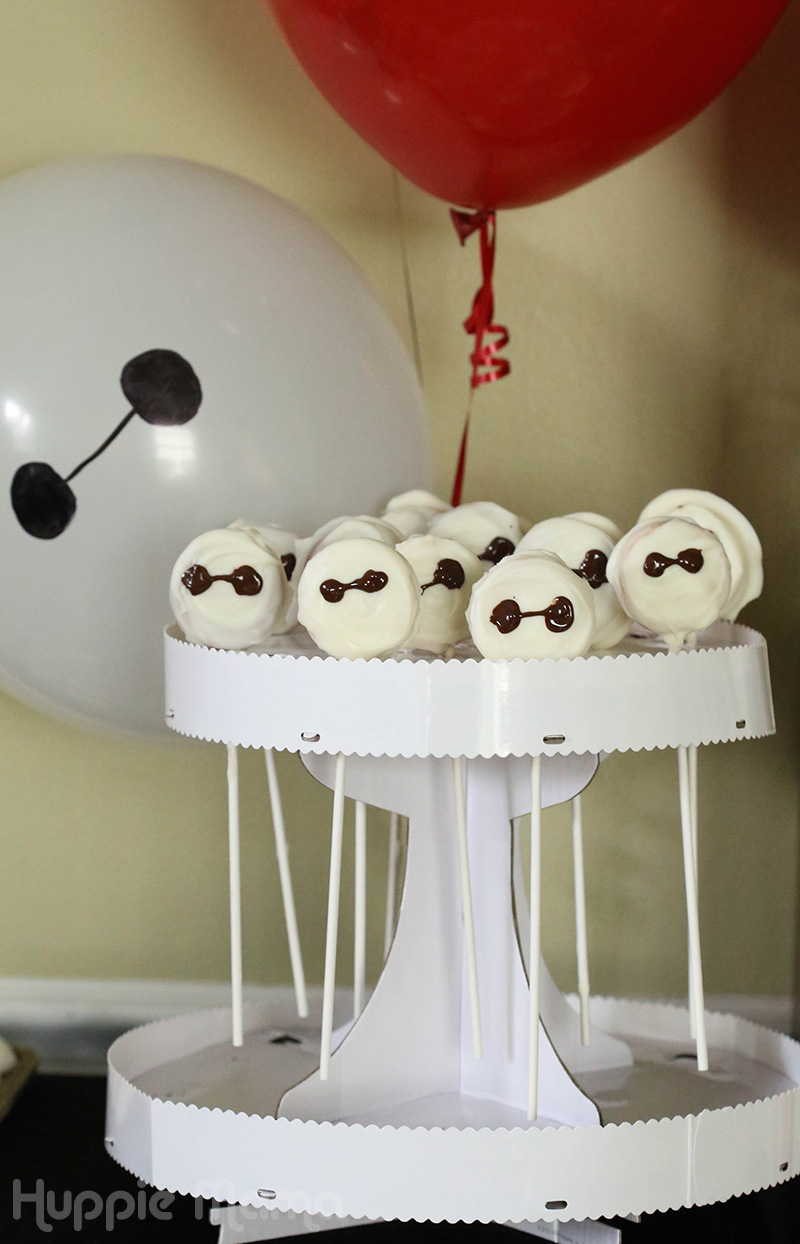 The kids loved these pops! They were all gone by the end of the party. Instead of serving them at the party, you could also wrap them in cellophane and place them in goody bags. What a fun treat for the kids!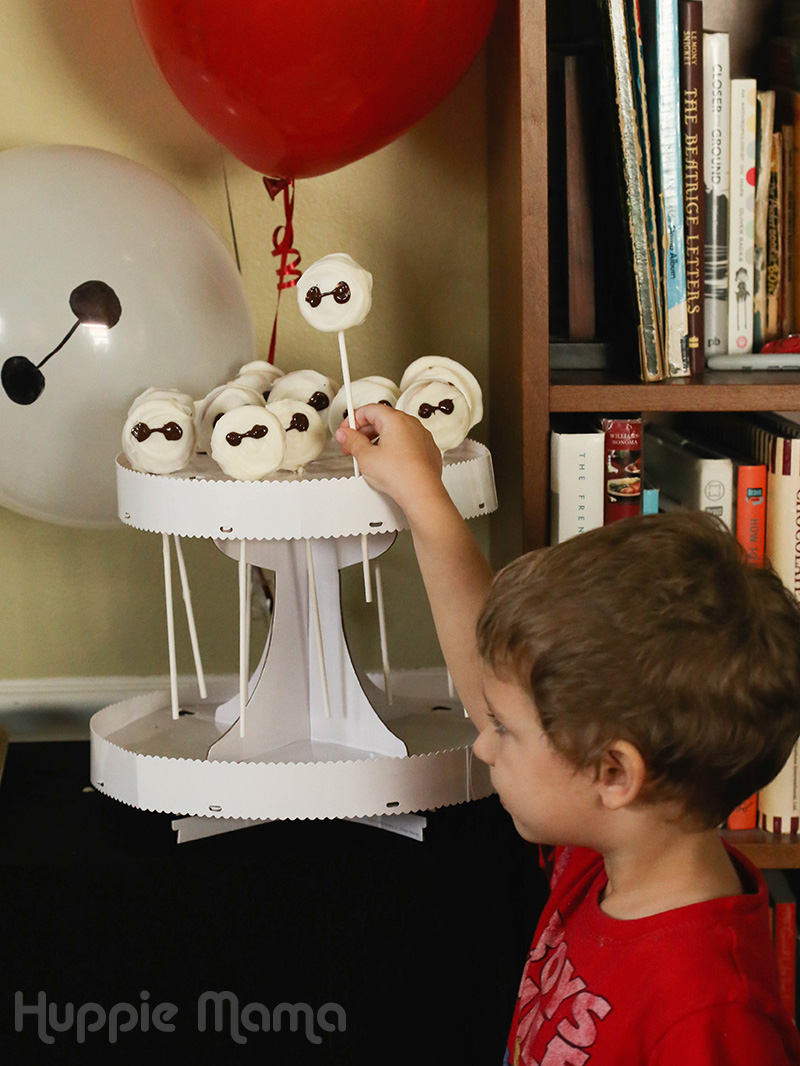 To balance all the sweetness, I needed some savory items, too. I made these yummy snacks by placing a large whole wheat cracker at the bottom, followed by a slice of tomato, a pieces of fresh mozzarella, and sliced olive eyes. I served these alongside halved hard-boiled eggs that also had sliced olive eyes.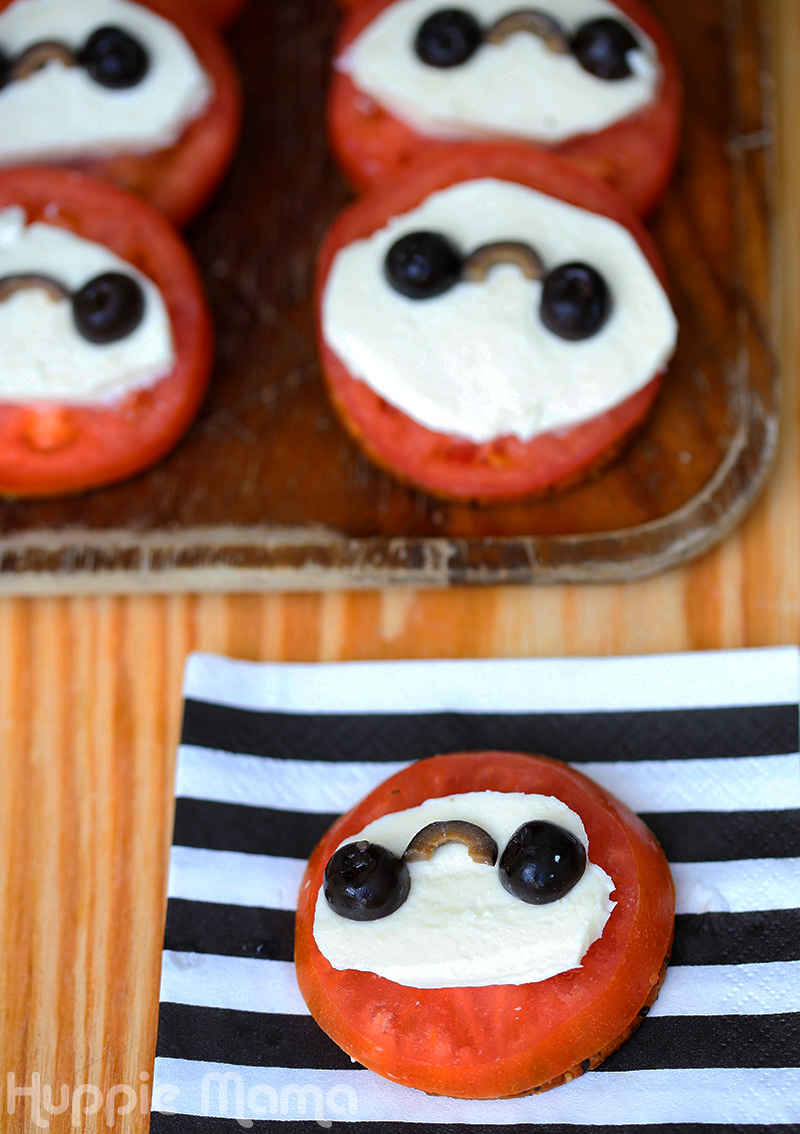 Even little ones enjoyed this savory treat. "Baby Emily" (the youngest of the bunch) fed herself pieces of tomato and mozzarella cheese. What a big girl!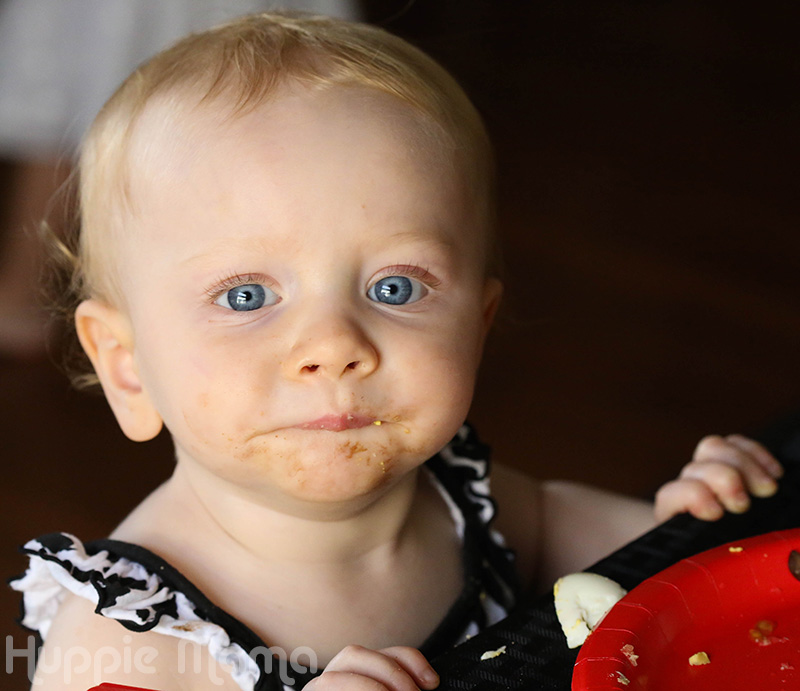 My absolute favorite part of this party was creating a Robot Building Station. Here's how your kids can make their own robots!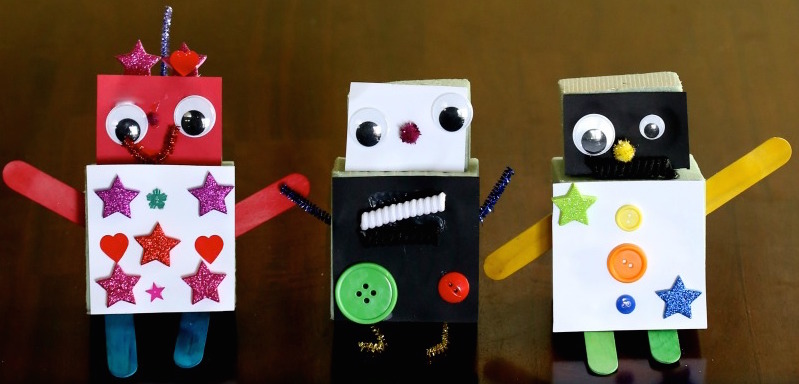 Materials:
multi-sized foam blocks
craft glue
multi-colored card stock
wiggly eyes
decorations: buttons, sequins, pipe cleaners, popsicle sticks, pom poms, foam shapes, and any other fun decorations you find!
Directions:
Begin by gathering all your supplies. This project is so much fun to shop for! I purchased sparkly foam stars, sparkly pom poms, sequins, curly shoe laces, wiggly eyes, buttons, glittery pipe cleaners, colored popsicle sticks, and more. Think about all of the fun items your kids can add to their robots.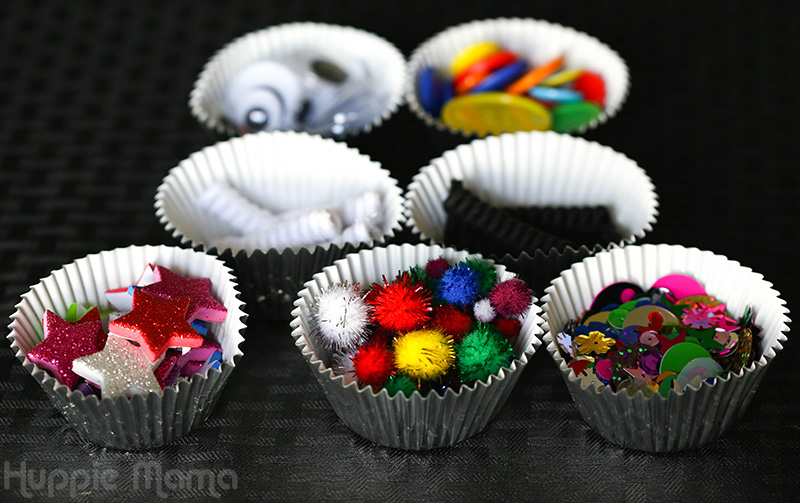 I arranged the decorations in an assembly-line fashion, so children can pass the little cups down the table to share with one another as they build their creations. I also placed a bottle of glue in front of each child's spot.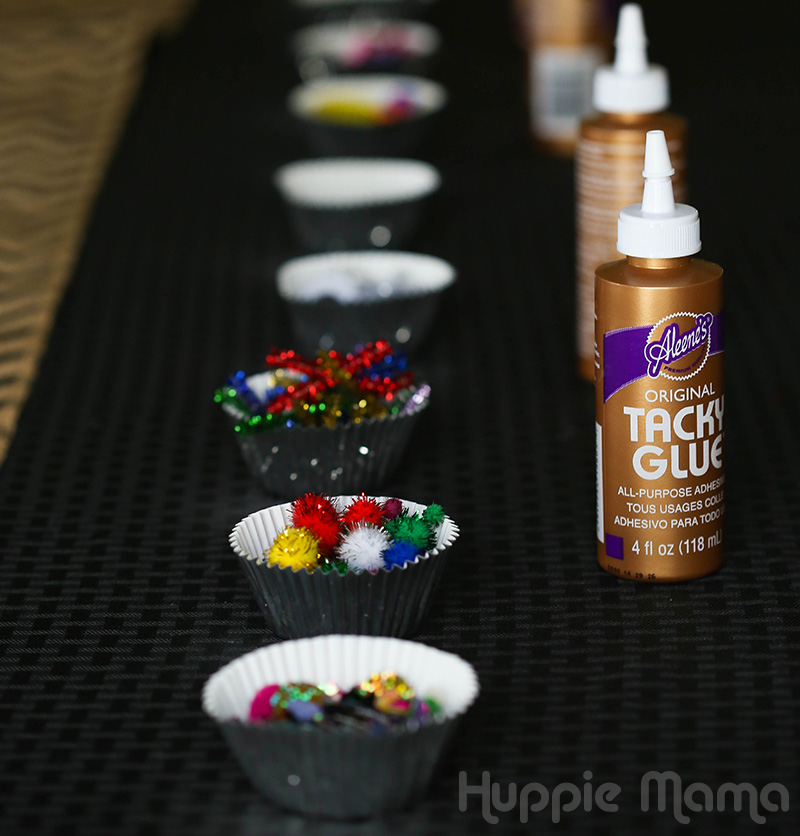 For the robot bodies, I got floral foam in a variety of shapes. Apparently these double as fun building blocks as well.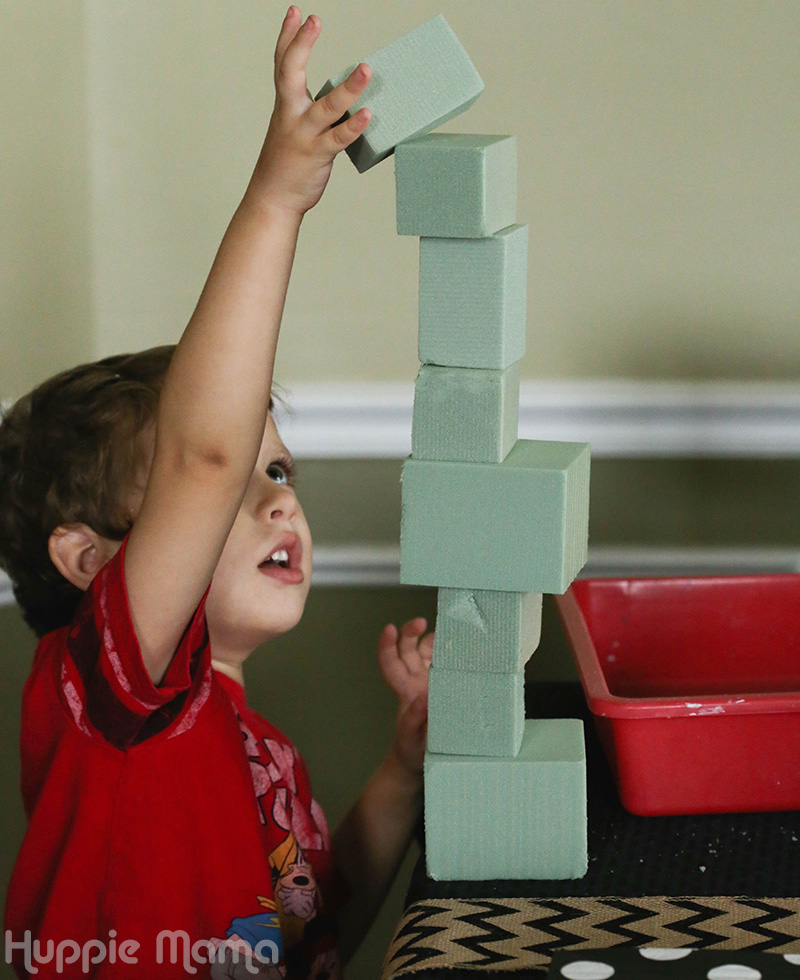 I cut pieces of paper (in the movie's theme colors: red, black, and white) to glue to the front of each foam block. From there, the kids added all of the different decorations to complete their robots. Zoe had a lot of fun gluing all sorts of objects to her robot.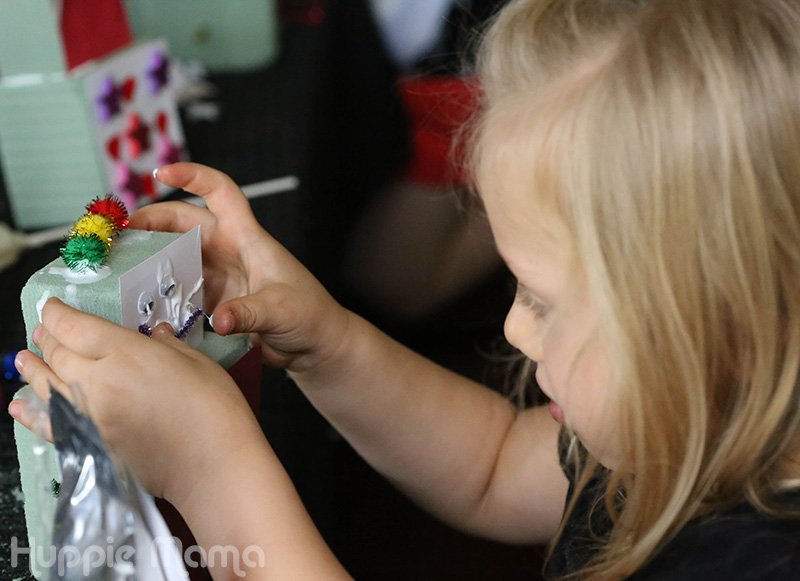 My daughter Lydia is the super-girly type, so she added lots of red, pink, and purple hearts and stars to her robot's body. 
Robot building is super-fun! Layla loved decorating her robot (and laughing, too).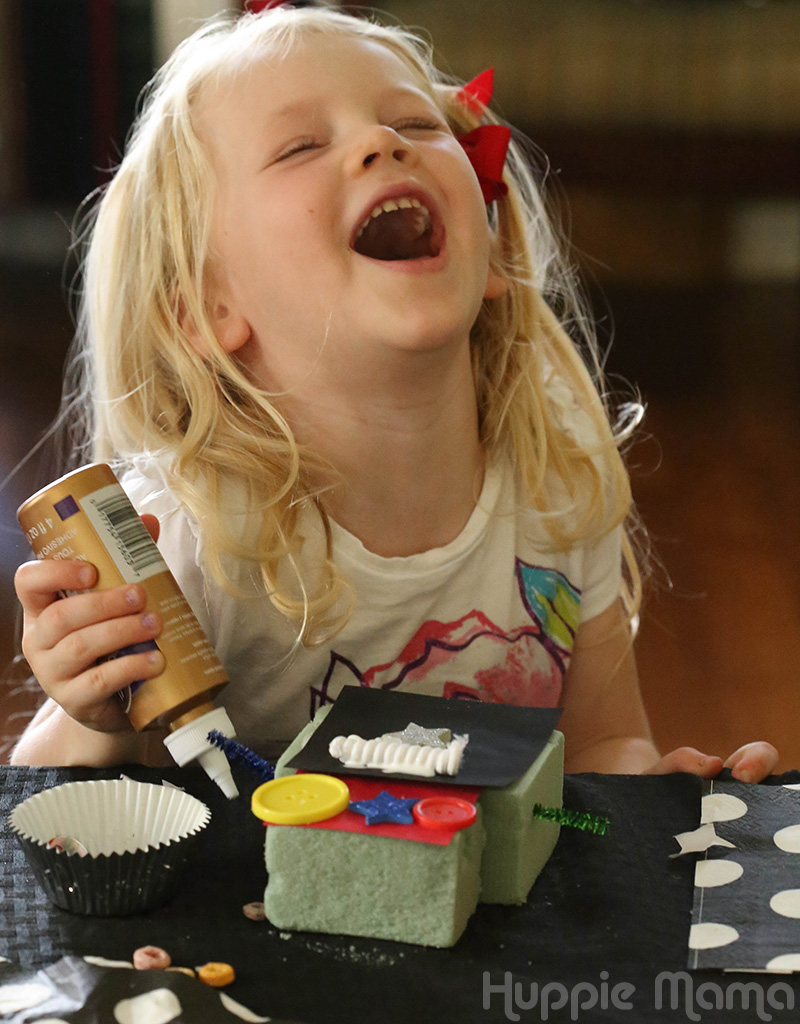 Check out Liora's super-cool robot! Those long legs are awesome.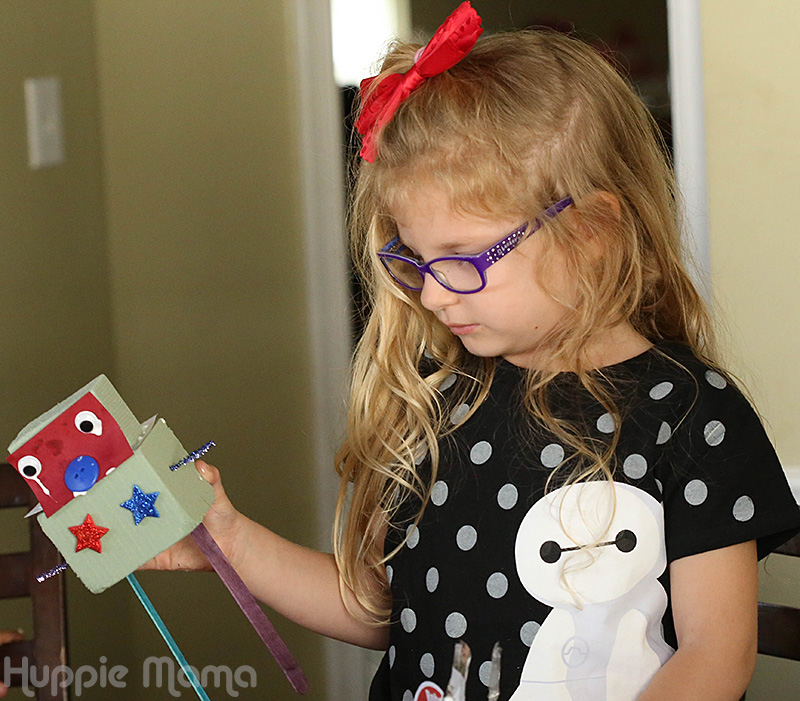 In addition to these fun robots, we also made rice crispy treat robots. I made the rice crispy treats with unsweetened puffed rice to cut back on some of the sugar. I cut them into squares and placed each square on a stick.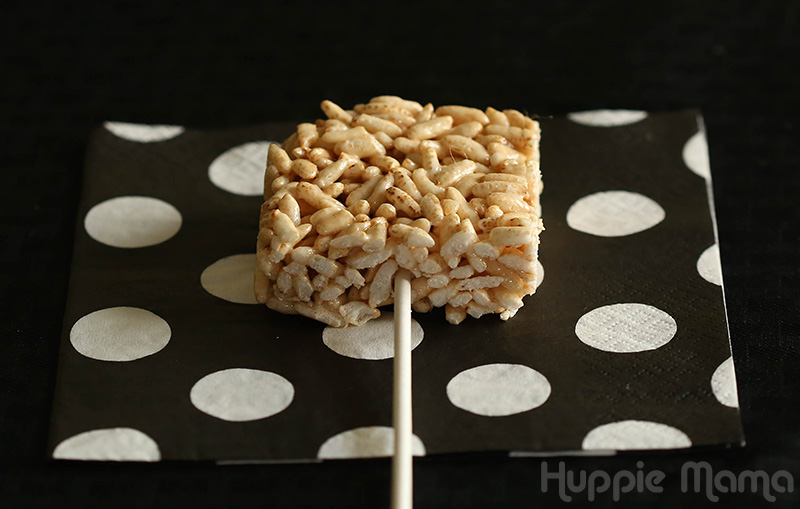 The children decorated their robot pops with pretzel sticks, circle cereal, chocolate chips, and candy eyes. They used melted white chocolate and dark chocolate placed in small zipper bags with the tip cut off to adhere the decorations.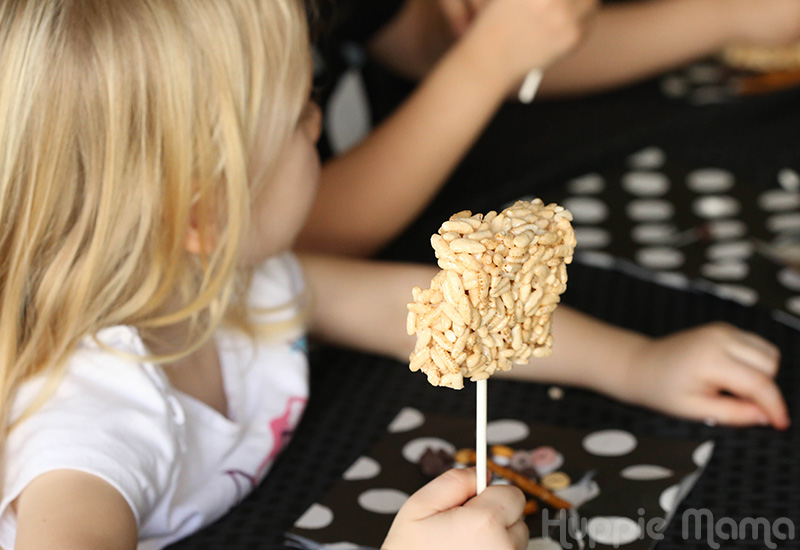 Liora made a really fun rice crispy treat robot on a stick with eyes and a chocolate chip smile.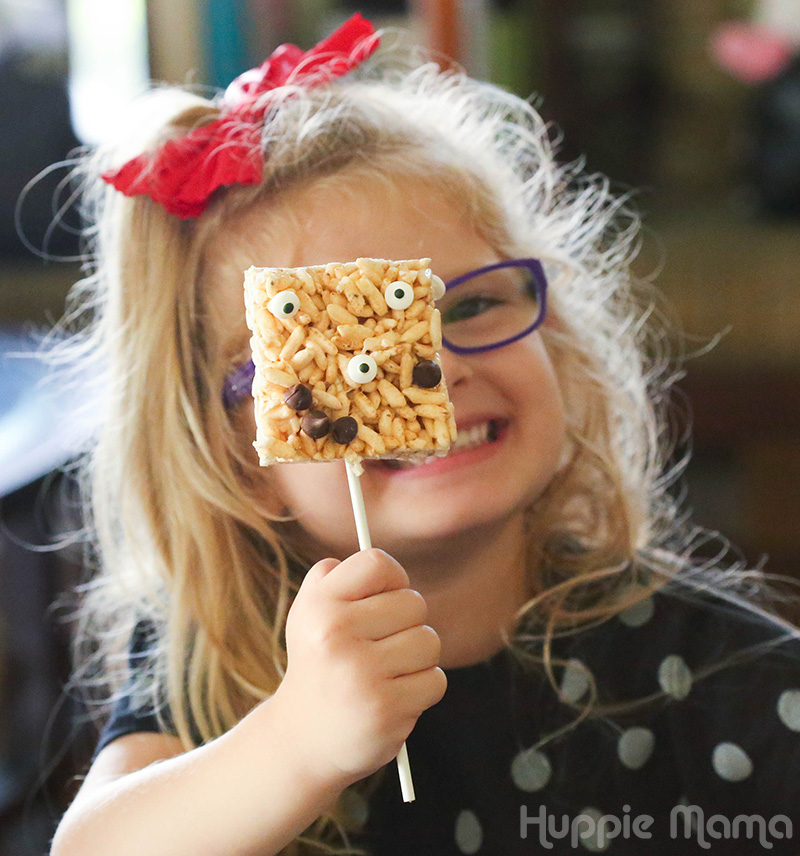 Ariella had a little too much fun with the melted chocolate…everywhere! She is so silly.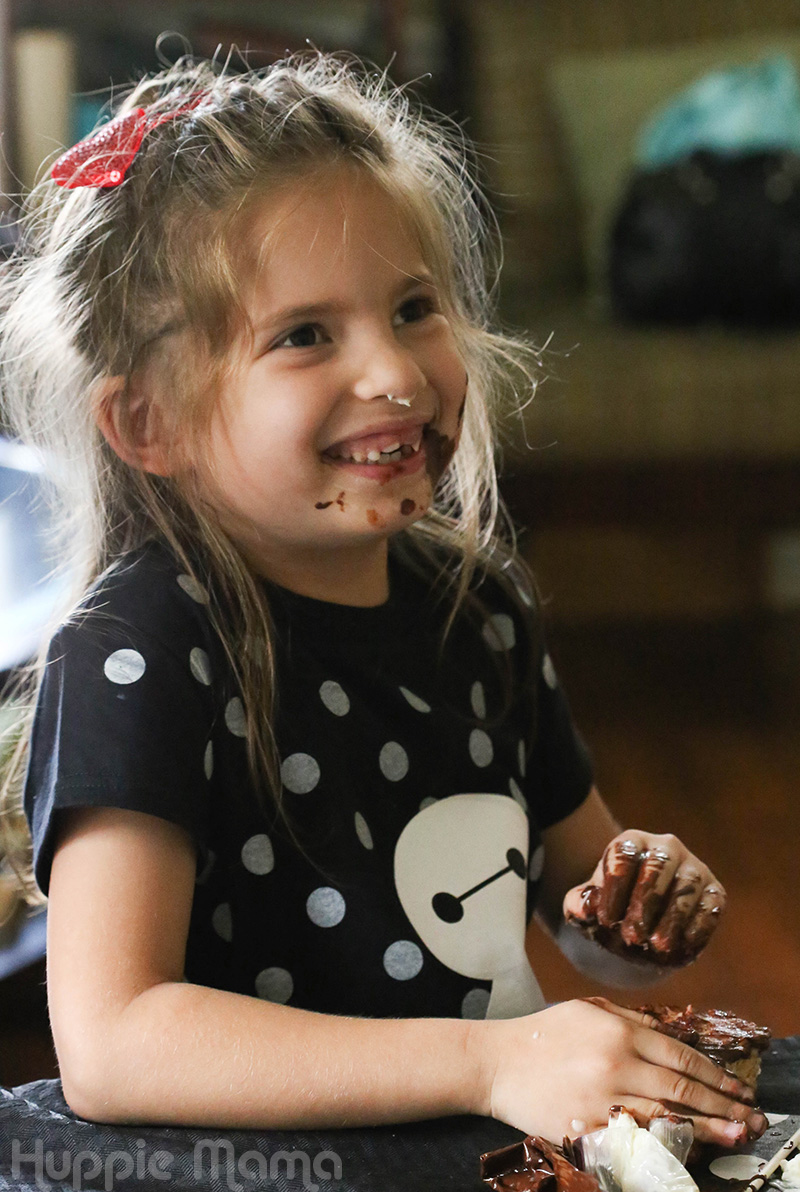 So are you ready to party with Hiro and his friends? Begin your party-planning trip at Walmart.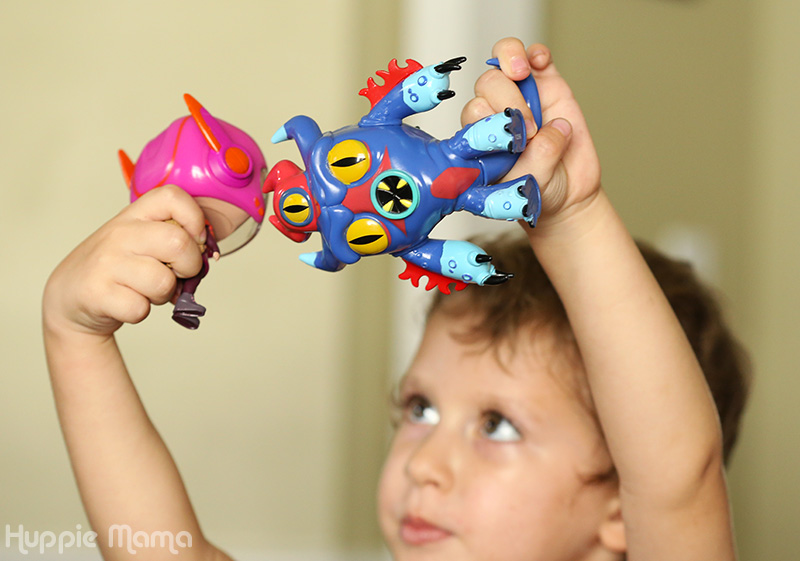 And now, you can watch Big Hero 6 on any device! Your purchase of the Big Hero 6 Blu-Ray/DVD + Gift With Purchase Set includes a digital movie on Vudu while supplies last! Simply scan your receipt using the Savings Catcher in the Walmart app. Then look for a message on your phone or email.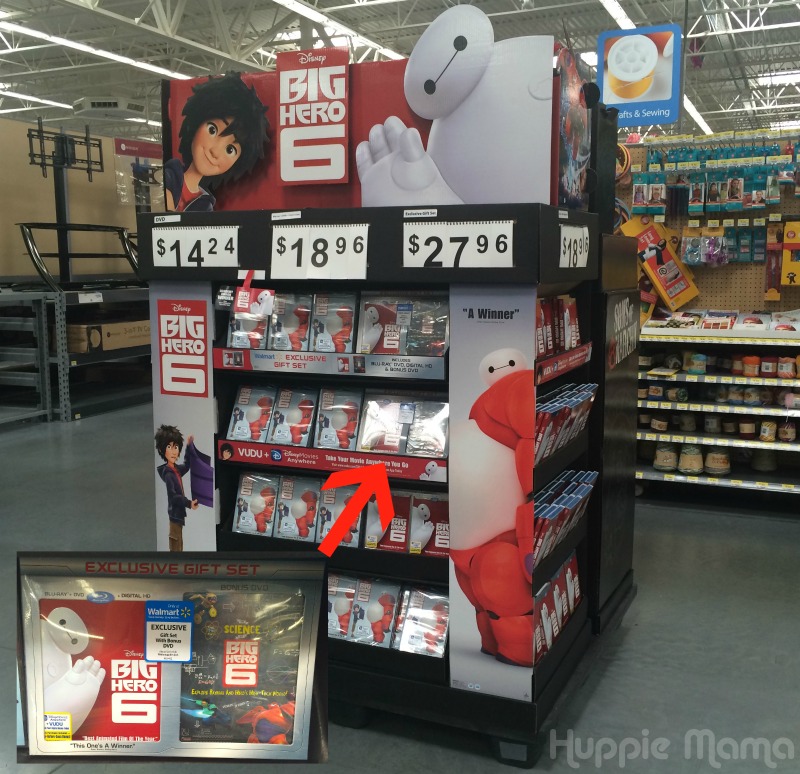 Don't feel like shopping in-store? No problem! You can purchase your copy of Big Her0 6 at walmart.com. You can also find fun toys and other merchandise online, too.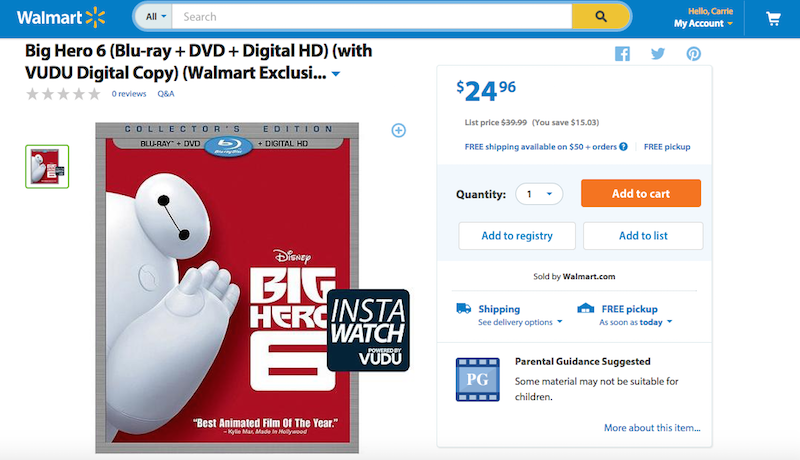 Follow Huppie Mama's board Big Hero 6 Party Ideas on Pinterest.