This #SipYourSummer shop has been compensated by Collective Bias, Inc. and its advertiser. All opinions are mine alone. #CollectiveBias
I was chatting with a friend last night who was telling me all about the knitting project she recently completed and the next knitting project she will begin. This made me realize that I rarely craft just for fun anymore. I've always been a crafter. I remember coming up with all types of sewing projects, painting projects, ceramics projects, wall art, etc. as early as 5 or 6 years old. I was always creating something exciting! When I get some "me" time, it's nice to just relax while making a scrapbook or sewing a new dress for my daughter.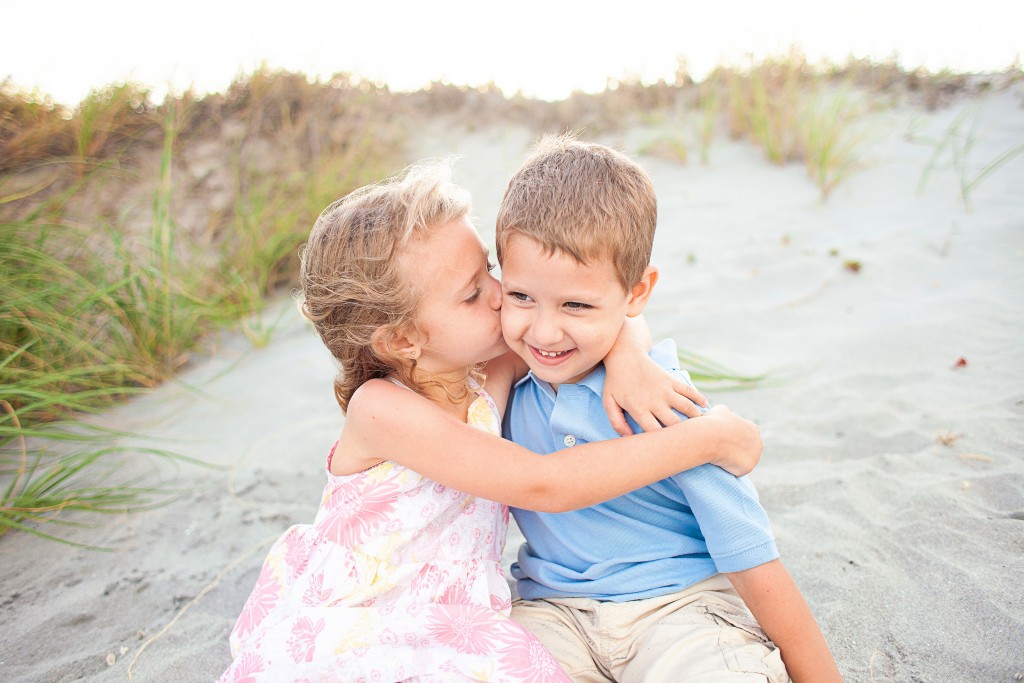 As a work-from-home mom, I'm used to monitoring my children around the clock while they pretty much turn my house upside-down and nag me for everything on earth. I love them limitlessly, but sometimes, it's nice to find an activity designed to keep them busy. To get in some "me" time, I actually made a craft project that my children can enjoy (something that will keep them occupied for a while). My idea? Etched glass savings jars. I never tried making an etched glass project before, but I thought — why not? Looked like fun! I labeled each jar with a different monetary amount and taught the children how to sort coins. This is not only a great learning experience for them as it teaches the value of money, but honestly, with all the coins we have, it will keep them entertained so I can relax a little. Here's what you need to get started!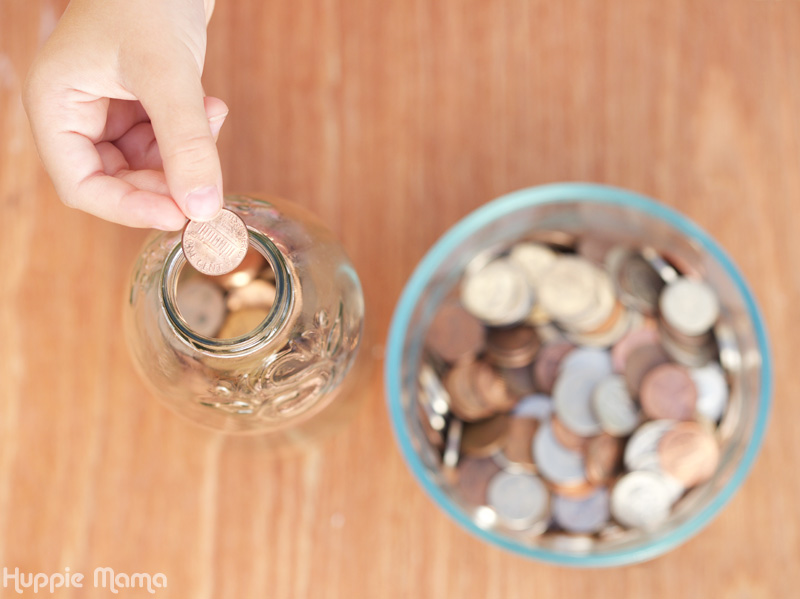 Materials:
4 glass jars
Etching cream
Small paint brush
Card stock
Printer with ink
X-Acto knife
Tape or adhesive
Directions:
Begin by purchasing a pack of Snapple Iced Tea. These bottles are just the right size to fill with all different types of coins. Check out the Lady LiberTEA, perfect for 4th of July. This flavor combines RED raspberry, WHITE peach, and BLUEberry with black tea. Save two to sip on while enjoying some time to yourself!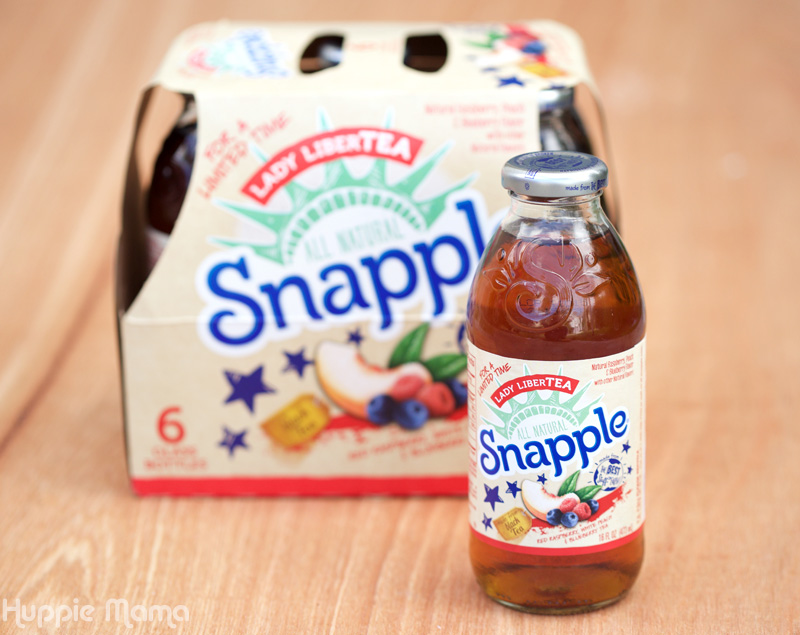 I printed numbers and cents signs on a piece of card stock. Yesterday I learned how to make a ¢ sign on a Mac (option + 4). I made sure to use a large, bold font. Using an X-Acto knife, I cut out each number and symbol. It helped to lean on a wooden clipboard.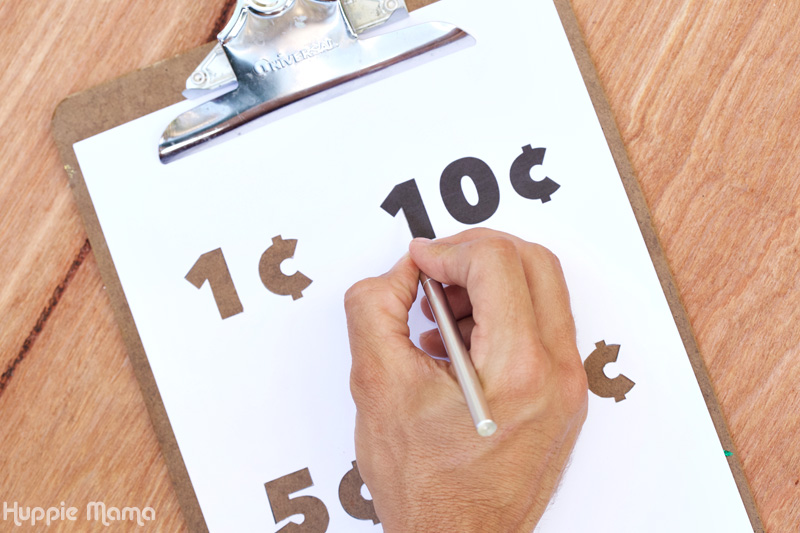 I cut the number sheet into quarters that I could adhere to the bottles. I did this with spray adhesive, but you could easily use tape.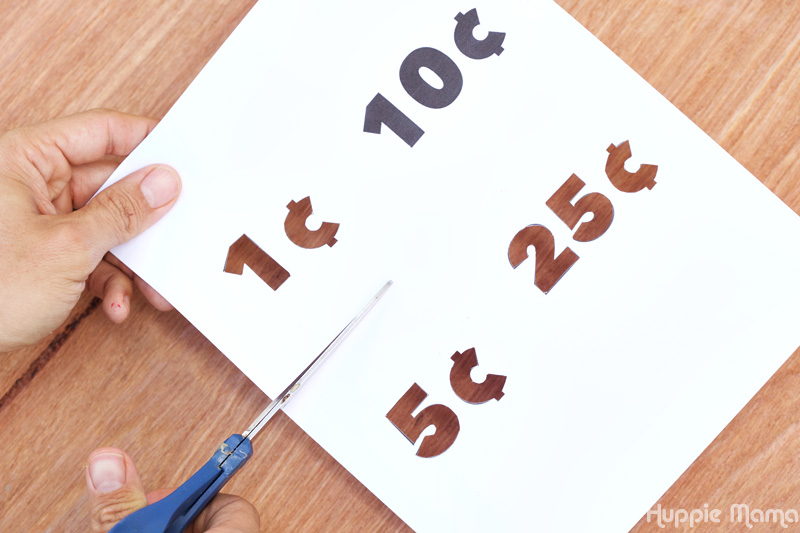 After you're done drinking your Snapple Iced Tea, rinse the bottles thoroughly. Adhere the cut out numbers to each bottle.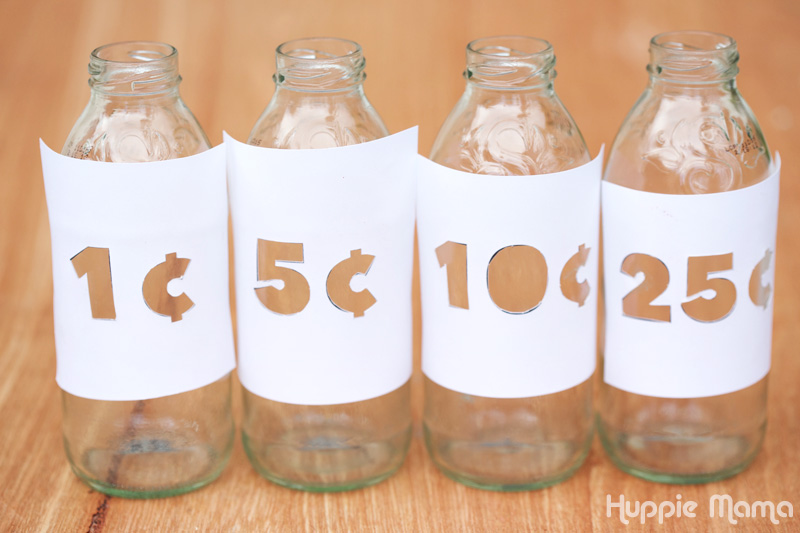 Apply the etching cream to the bottles according to the directions. I learned an important lesson about etching cream: use it carefully. Try to really fill in the stencil and try not to go outside the boundaries. The etching cream will get absorbed into the paper and begin to etch your bottle unintentionally.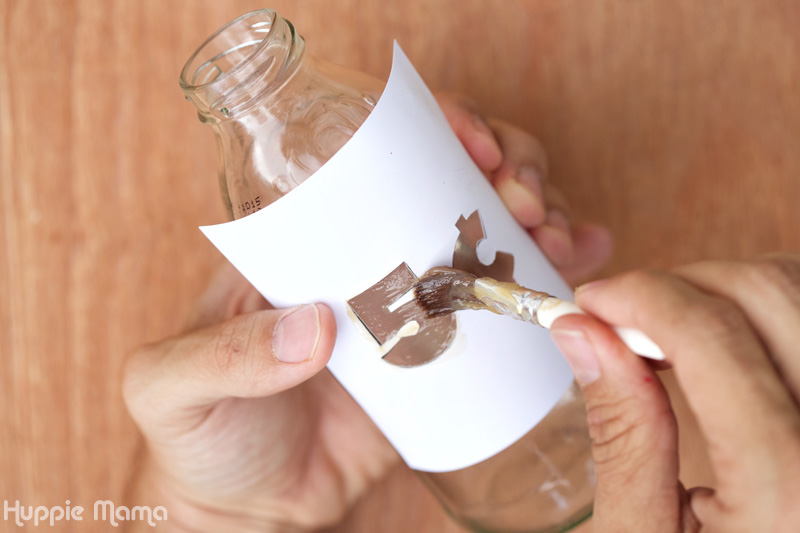 Here are my completed bottles. I also purchased a small tin to store them in. And I am kinda in love with Chalk Ink
. If you haven't tried them, you need to! Now, I can have a little me time while the kids are actively engaged in a learning activity together. Lydia is beginning Kindergarten this Fall, so this is a great way to work on some early math skills.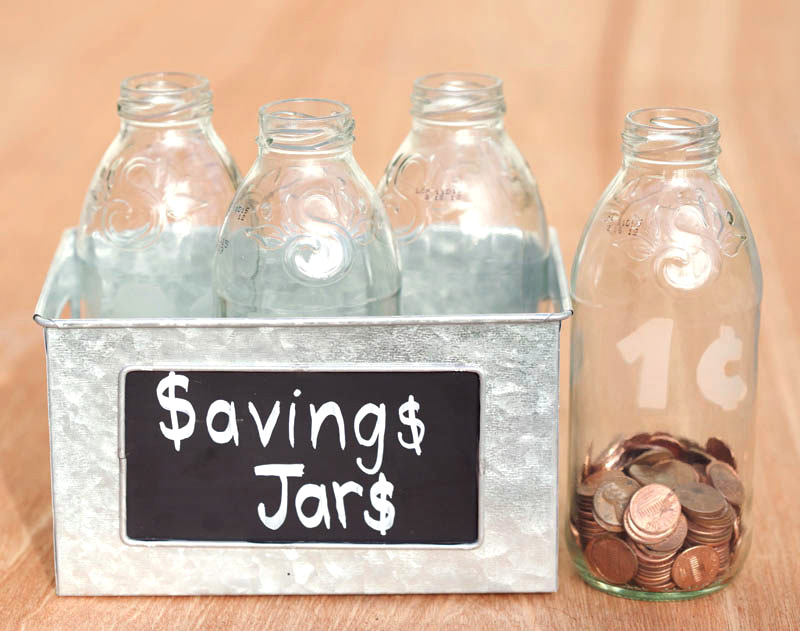 Looking for more fun ideas that can keep the kids busy while having fun? Check out these sensory bins:
Snapple's Lady LiberTEA contains a blend of delicious black tea with RED raspberry, WHITE peach and BLUEberry flavors. This flavor is available in stores between May 1st through July 4th in 16oz singles and 6 packs. Get it while it lasts! I found the 6-pack, along with classic flavors like peach and raspberry, at my local Walmart. And now, 18.5 oz Snapple Straight Up Tea and Premium Glass items will be on Rollback for $1.00 in-store at Walmart.
Looking for Snapple recipes and activities? Check out these fun Snapple ideas!
What is your favorite way to relax with a Snapple this summer?