Some blog posts I plan forever; some just happen. The kids wanted to bake cookies the other day, and since I had leftover Bob's Red Mill Almond Flour
 after making these Gluten-Free Raspberry Almond Granola Squares, I decided to make almond cookies. Then I remembered that I made almond cookies on my blog years ago, so I looked up that recipe. It was amazing to see what blog photography used to look like vs. how blog photography looks like now. Wow! I was always a pretty good storyteller, but my photos have really come a long way! I really had no intention of posting to this recipe on my blog, but once I saw how beautiful the cookies turned out, I couldn't help but photograph them.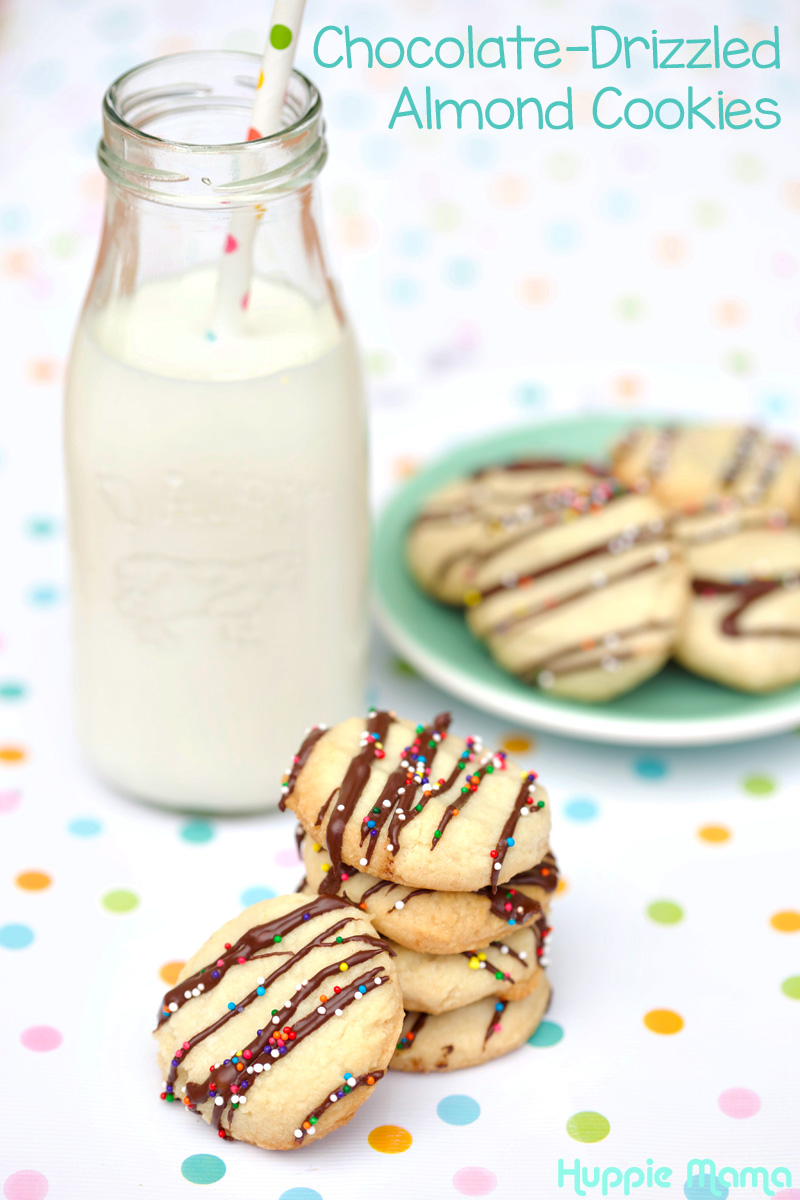 Ingredients:
 1 stick butter, softened
1/3 cup powdered sugar
3/4 cup blanched almond flour
1 cup all-purpose flour
1/2 t almond extract
1/2 t vanilla extract
1/4 t salt
2 ounces dark chocolate
colorful sprinkles
Directions:
Preheat your oven to 350 degrees. In a stand mixer, combine butter and powdered sugar. When the mixture is nice and fluffy, add vanilla extract and almond extract.
In a separate bowl, sift together almond flour and all-purpose flour. Add the flour mixture to the butter mixture and mix until just combined.
Line your baking sheet with a Silicone Mat or parchment paper. Using a one-tablespoon scoop, make small, round cookies, and use your fingers to flatten them down. I described the appearance of these cookies as buttons.
Bake for about 15 minutes, until the edges begin to brown. Transfer the cookies to a cooling rack to come to room temperature.
In a small saucepan, melt the dark chocolate. Place it inside a zipper bag, cut the tip, and drizzle the chocolate over the cookies. Top with sprinkles, allow the chocolate to get firm (if you can wait), and the cookies are ready to devour.
This recipe makes 2 dozen cookies. These chocolate-drizzled almond cookies remind me of those delicious little Italian bakery cookies. I haven't tried it, but I bet you could make sandwiches with raspberry jam in the middle, and they would be delicious!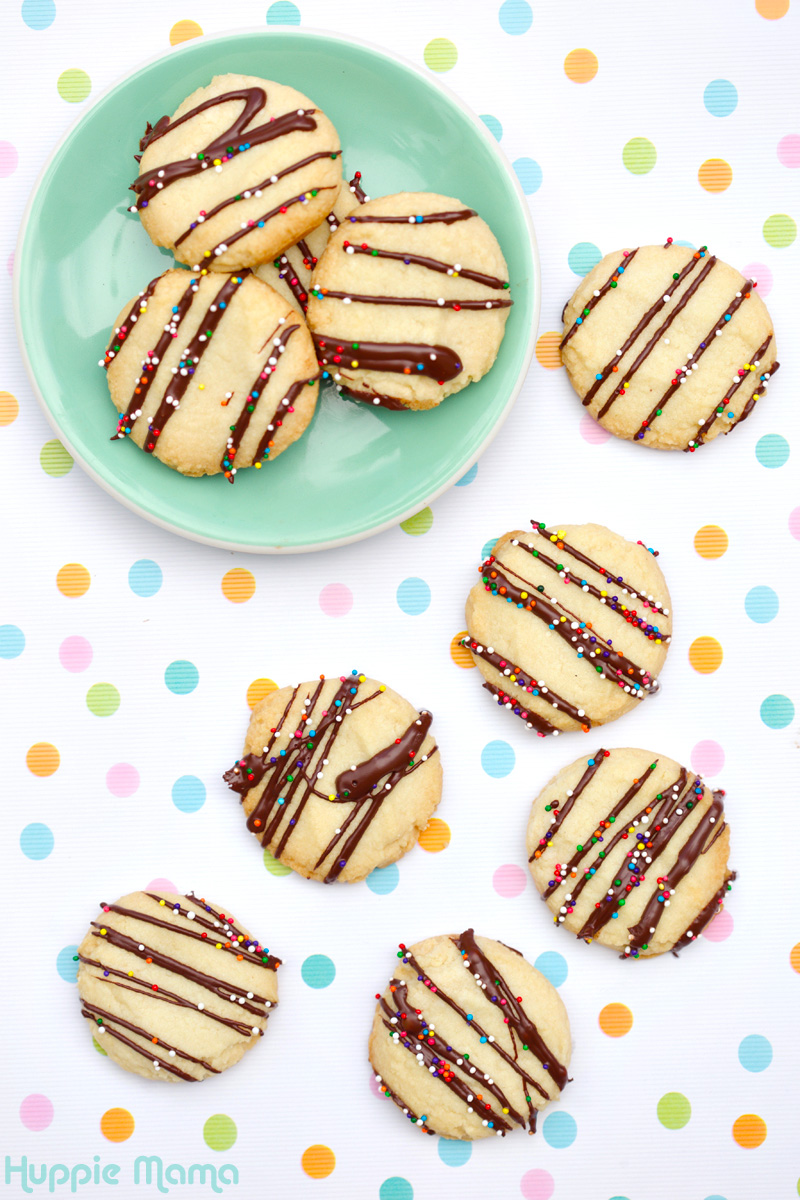 This post contains affiliate links.