This is a compensated post written on behalf of Silk. The opinions expressed are honest.
About 10 years ago, I was watching a show on the Food Network where Rachael Ray traveled to different cities and showed her viewers how to eat on a budget. Every so often, though, she'd splurge on a real treat (and then spend less on other meals). Well, I remember an episode where she visited Serendipity 3 in New York City to order the Frrrozen Hot Chocolate. It looked beyond amazing, and I knew one day I would have to try it! Well, two weekends ago, I had the pleasure of finally tasting this phenomenal treat, and it was just that – PHENOMENAL! The Frrrozen Hot Chocolate was creamy and decadent, covered in whipped cream and chocolate shavings. It captured everything that hot chocolate should be, only chilled. I slurped up every last bit. And I wanted to go home to re-create the recipe immediately. But then I thought of my friends who are lactose-intolerant or on dairy-free diets for other medical reasons. Shouldn't they enjoy this treat, too? So I came up with a delicious dairy-free version of this treat. It takes just minutes to make and tastes as great as the original.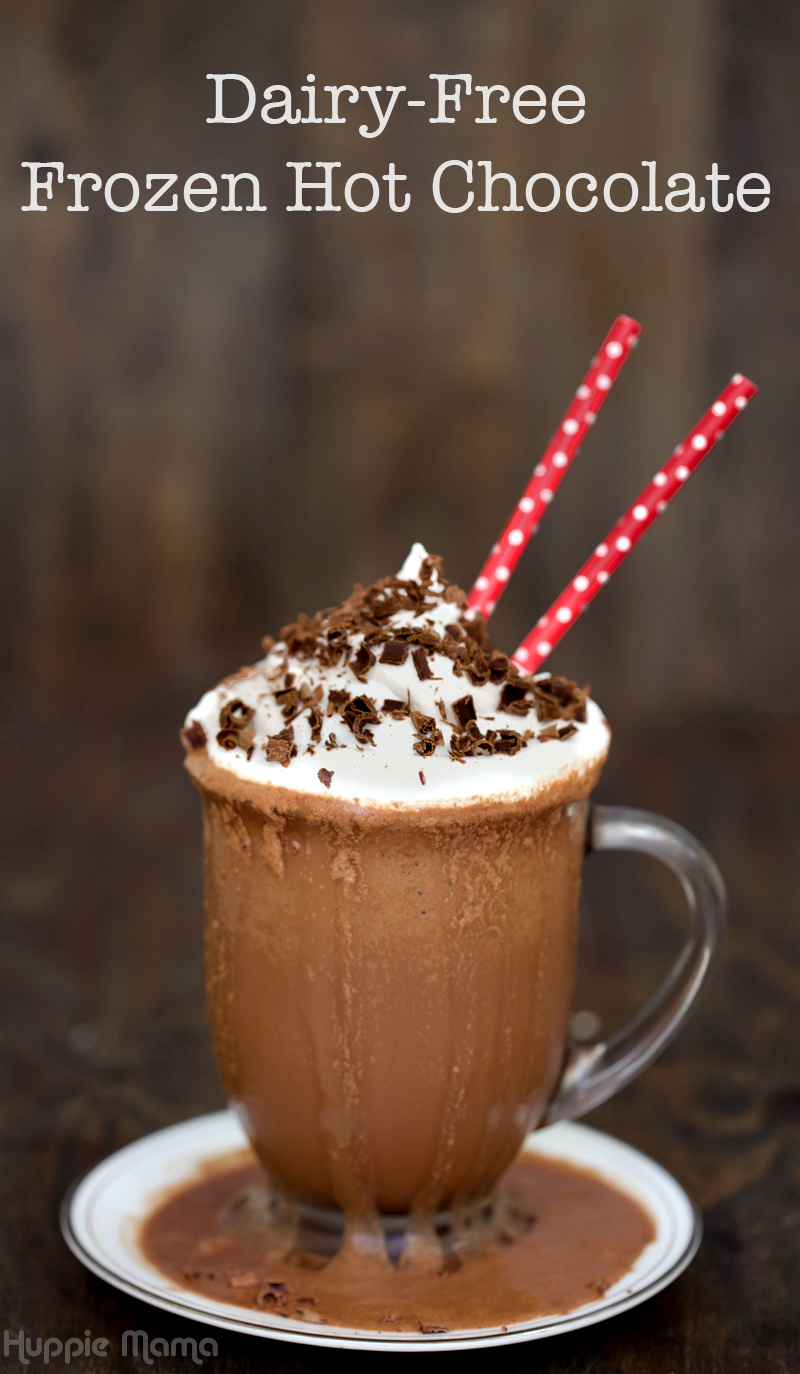 Ingredients:
2 ounces vegan dark chocolate
1 cup Chocolate Silk Cashewmilk
2 cups ice
non-dairy whipped topping
chocolate shavings
Directions:
In a small saucepan, combine 2 ounces of dark chocolate and 1/3 cup of Chocolate Silk Cashewmilk. Whisk until the mixture is completely melted. Cool to room temperature.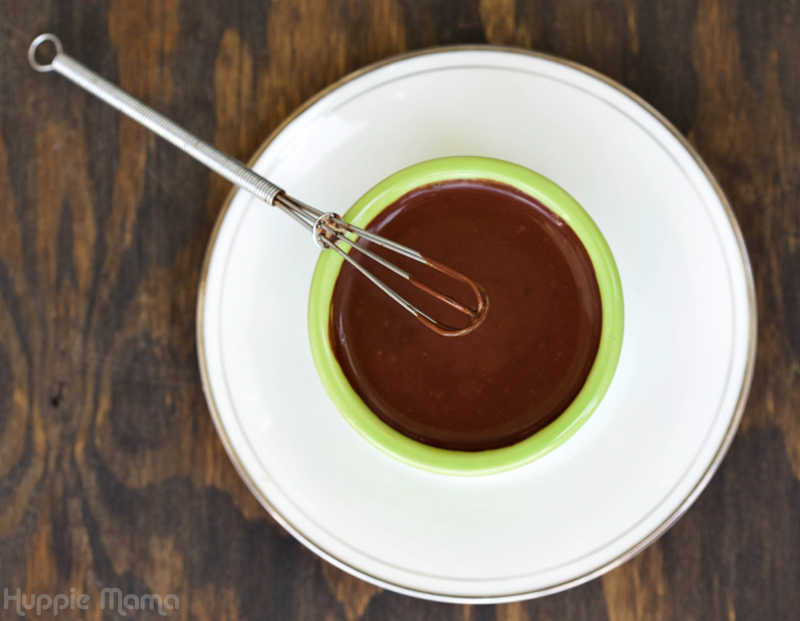 Once the chocolate and Chocolate Silk Cashewmilk mixture has cooled, combined the remaining 2/3 cup of Cashewmilk, the melted chocolate mixture, and 2 cups of ice in a high-speed blender (I use a Blendtec, but a Vitamix would work well, too). Be sure to blend until all of the ice is completely crushed. It should be one consistent mixture.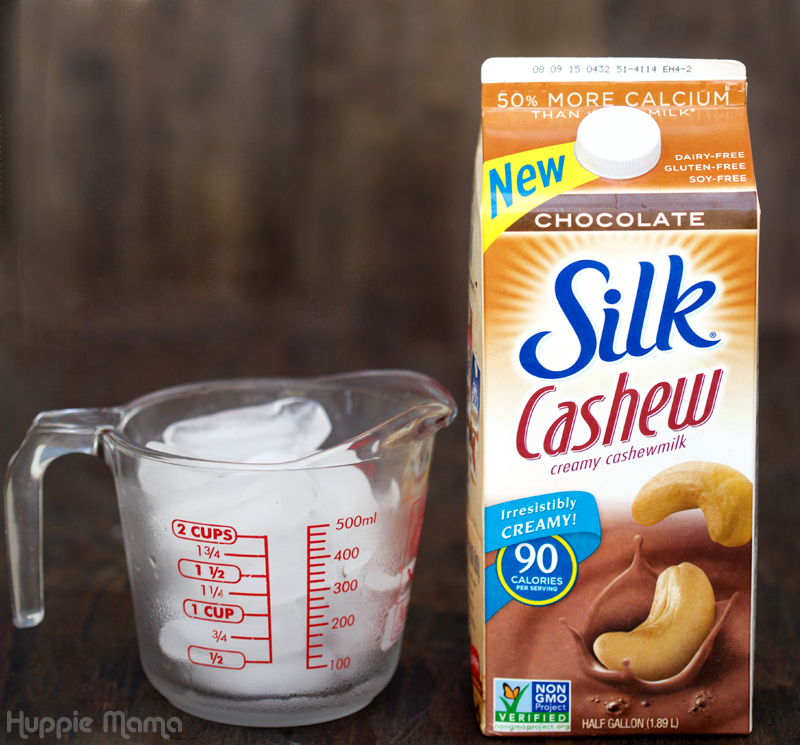 Pour the dairy-free frozen hot chocolate into a tall glass. Top with dairy-free whipped topping. I used a coconut whipped topping that I found in the freezer section of my grocery store, but there are also dairy-free canned whipped toppings available, too. Sprinkle shavings of vegan chocolate over the top, add two straws (because one just isn't enough), and serve!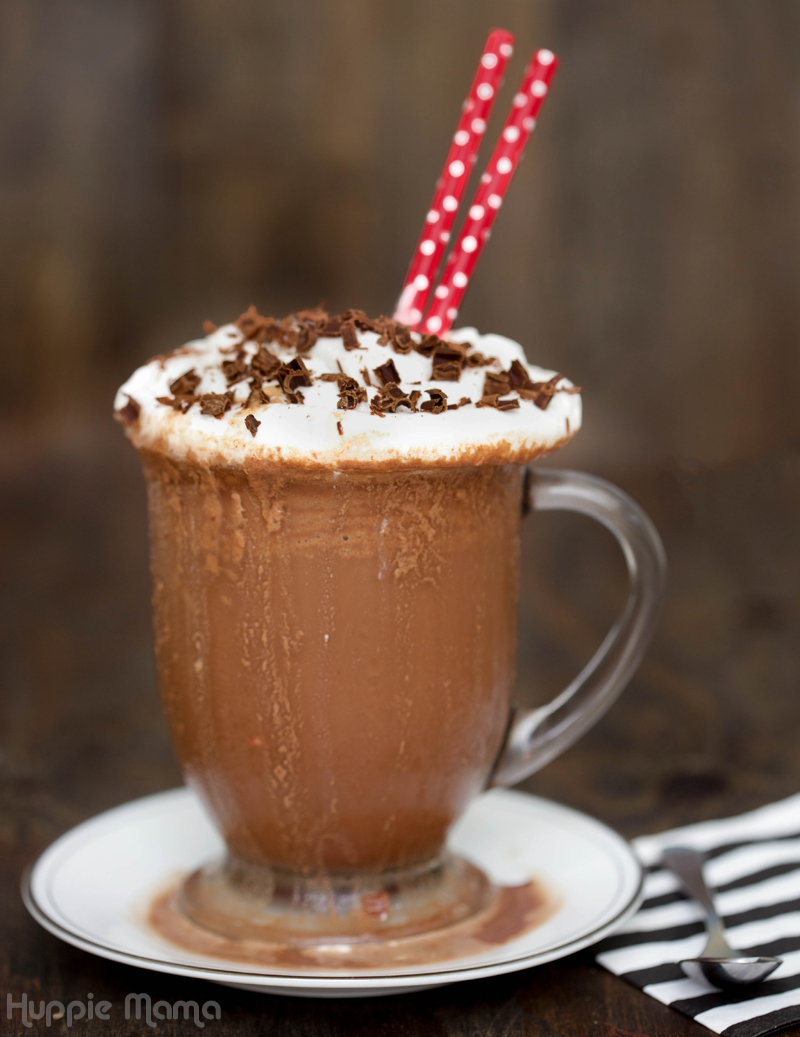 Not only is this dairy-free version insanely creamy and delicious, it's also lower in calories and lower in fat than the original version. Having tried both, honestly, the dairy-free version you can make at home for a fraction of the cost using Chocolate Silk Cashewmilk is just as delicious as the real version I tried on my trip to New York. This is great for individuals who are lactose intolerant, who are on a dairy-free diet, or who are vegan.
Here's what the real Frrrozen Hot Chocolate looks like. I wish I had a better photograph, but the restaurant was really dark inside (even in the middle of the day), so this is the best I could do.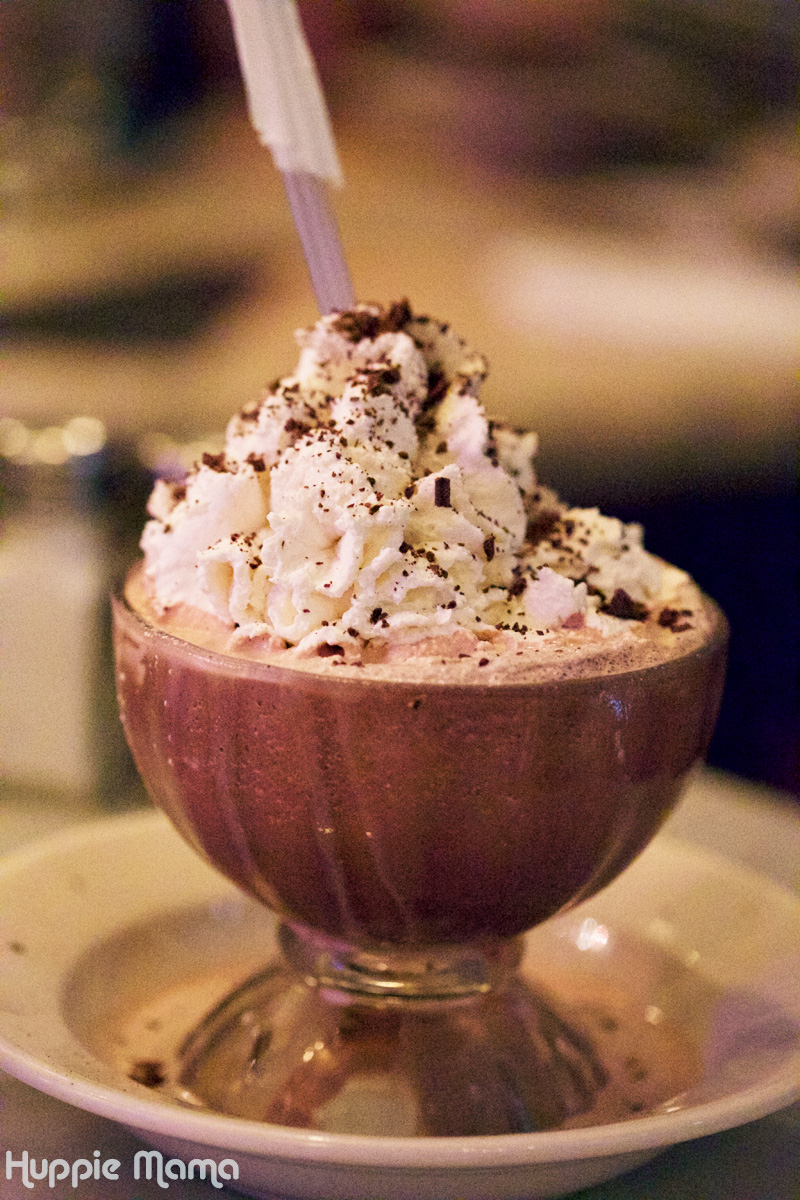 This conversation is sponsored by Silk. The opinions and text are all mine.