This #PowerfulProtein shop has been compensated by Collective Bias, Inc. and its advertiser. All opinions are mine alone. #CollectiveBias
As an English teacher, my life is hectic during the school year.  I'm on the move pretty much from the moment I wake up until the moment I go to sleep. At least I have summer though, right?  No more papers to grade; no more lesson plans to write; no more parent-teacher conferences to attend after school.  Nothing but relaxing with cool drinks on warm sandy beaches for this Florida native, right? Not so much.  While there may be cool drinks and warm scaldingly hot sandy beaches, I've also got my two rambunctious, energetic, active little children with me everywhere I go. No matter what, it's important that this dad stays active and well-nourished this summer.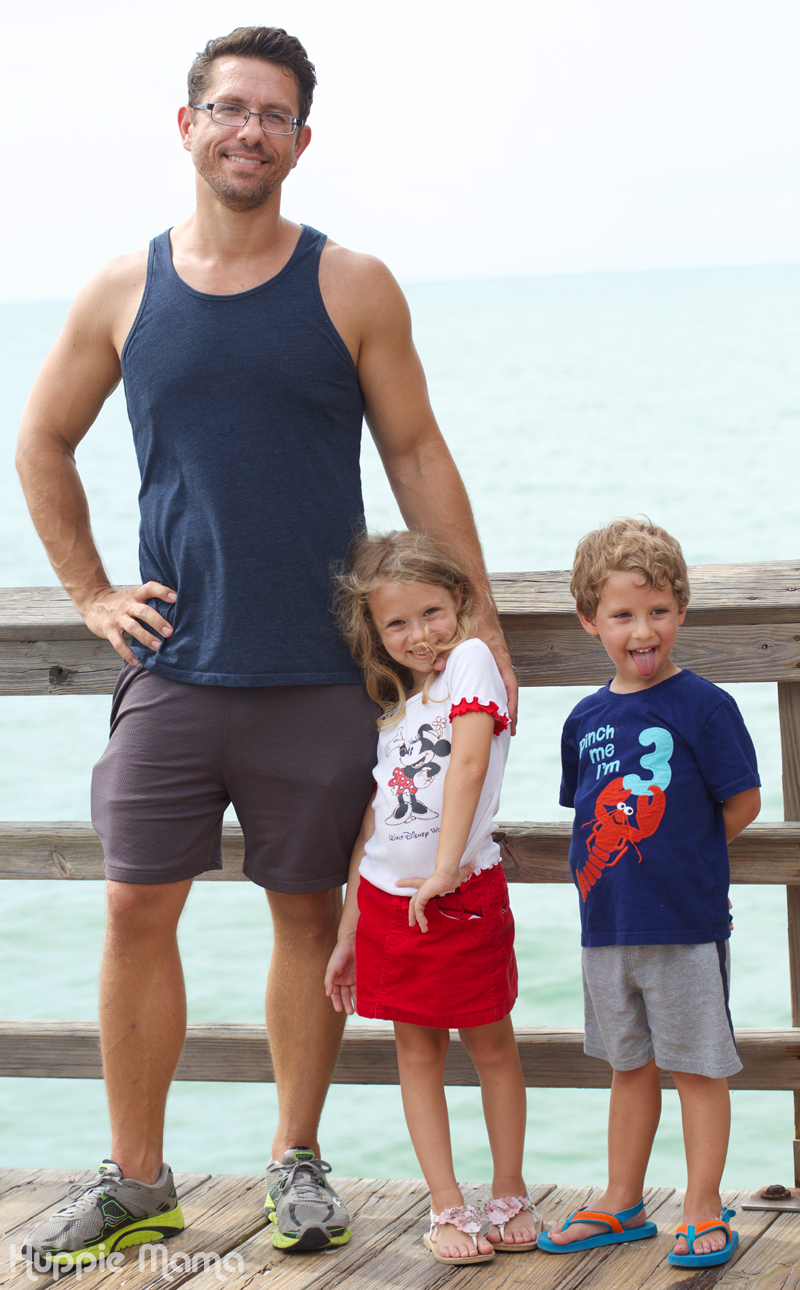 You see, my wife is a pretty amazing woman.  From August to June, she manages not only to continually grow her career as a blogger, but also hold down at least three other part-time jobs, all while raising the two happiest, healthiest, most beautiful children you'll ever meet.  So when I'm finally home for summer, I know my children will be expecting just as much fun and action out of me as they get out of Carrie!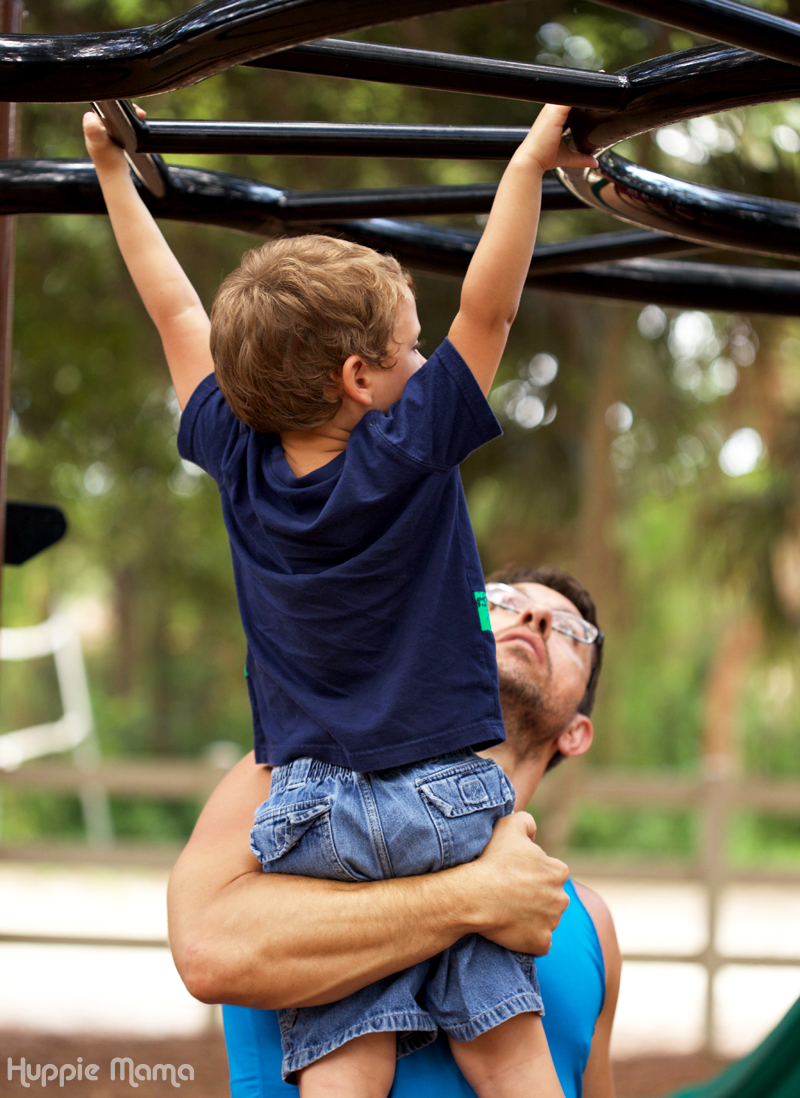 One of the things I try to consistently teach my children is the value of staying active and living a healthy lifestyle.  I like to get them out of the house as much as possible, whether it's at the beach, at a playground with friends, or even at one of those indoor bounce house places. It gives Carrie time to get work done that she may not otherwise have time to during the school year, and it gets the kids moving and playing with each other instead of just playing with the same toys all the time (or arguing about who gets to play games on the iPad next).
But staying active is only part of the equation when it comes to leading a healthy lifestyle. And, honestly, it would be very easy while out and about with my kids to stop somewhere for lunch every day. But that wouldn't exactly be setting a good example for my children, and it wouldn't be a good option for me, either. I need something balanced and protein-packed to help me meet my own personal fitness goals.
So what's the solution? First off, I need to make sure that my snacks are healthy. Rather than grabbing a bag of chips and a bowl full of dip, I try to snack on almonds, carrots, hummus, and grapes. I also make a lot of different shakes. I find them to be both nutritious and filling. But there's another dilemma I have to be mindful of when picking snacks. Somehow, no matter how active we are, my children always have far more energy than I do. So sometimes I just need a cup of coffee to keep me going. To solve my problem, I thought "Why not make a protein shake out of my coffee?" And it just so happens that I came up with a seriously delicious Mocha Protein Shake. Want to know how to make it?  It's super simple.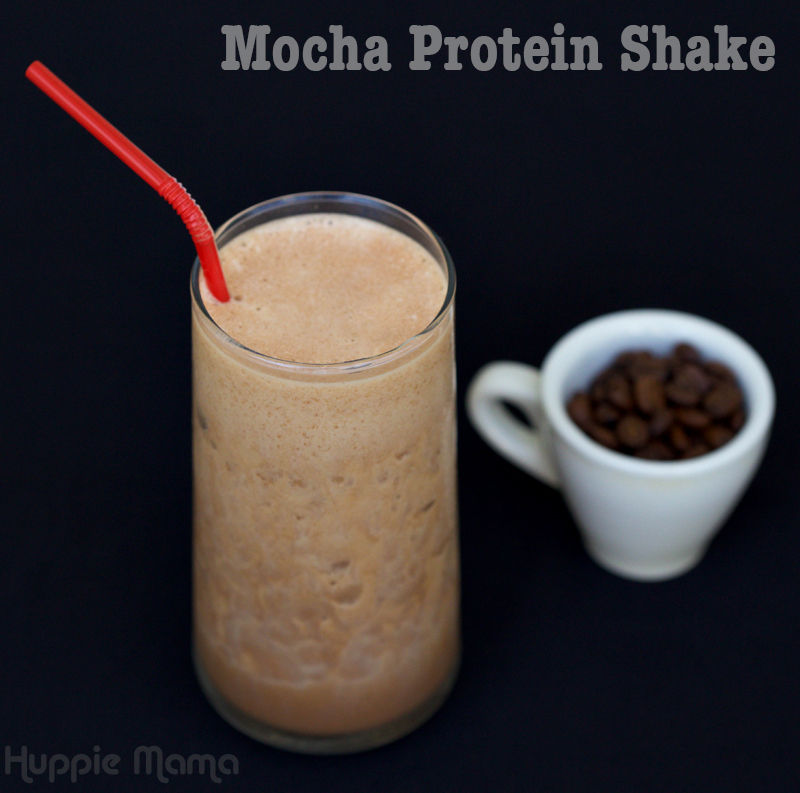 Ingredients:
1 handful of ice
4 oz chilled coffee
2 scoops protein powder
4 oz chocolate cashew milk
Directions:
Pour all of the ingredients into a high-speed blender. Blend everything until you've reached the desired consistency. Finally, pour your Mocha Protein Shake into your favorite glass for a chilled treat to help you keep up with your kids (or whatever else demands your energy during the day).
When it comes to mealtime, I'm pretty good at making breakfast. Lunch and dinner, however, I leave to Carrie.  One option I have is new STOUFFER'S® Fit Kitchen meals. Each Fit Kitchen meal contains at least 25 grams of protein, which is nearly half the suggested daily intake of protein for adult men.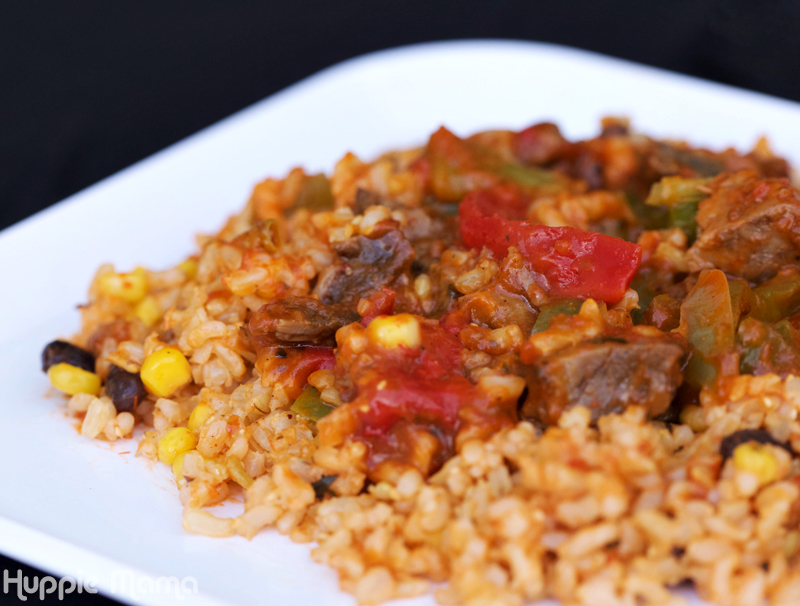 STOUFFER'S® Fit Kitchen meals have lots of varieties, including Cilantro Lime Kitchen, Rotisserie Seasoned Turkey, and Bourbon Steak. I tried the Steak Fajita, and it was so delicious and balanced, with lots of green and red peppers. And since these meals take only ten minutes to prepare, I can stop home with the kids for lunch and be right back out with them again for our next adventure!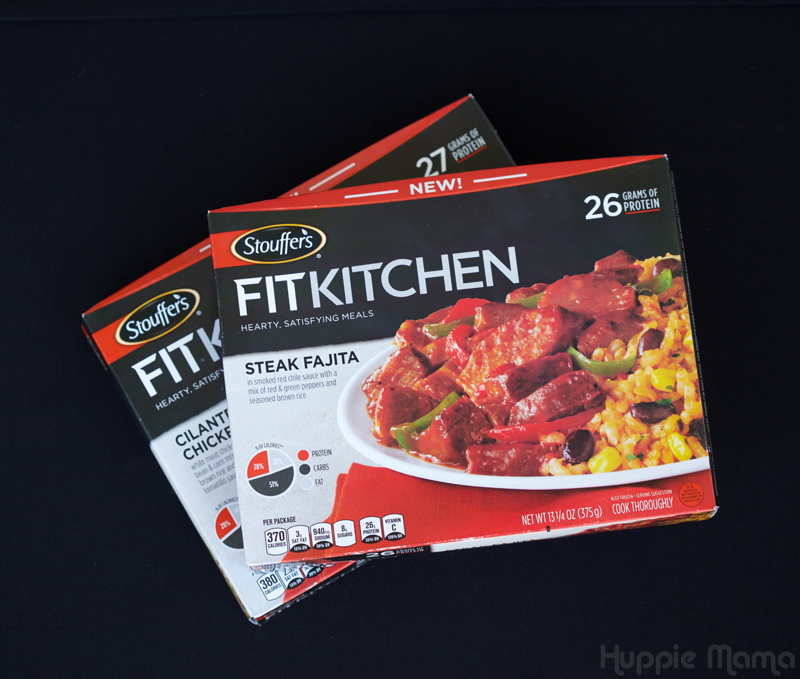 Looking to try these protein-packed STOUFFER'S Fit Kitchen meals? Head to your local Walmart and visit the frozen foods section. Grab a few varieties for complete meals on-the-go.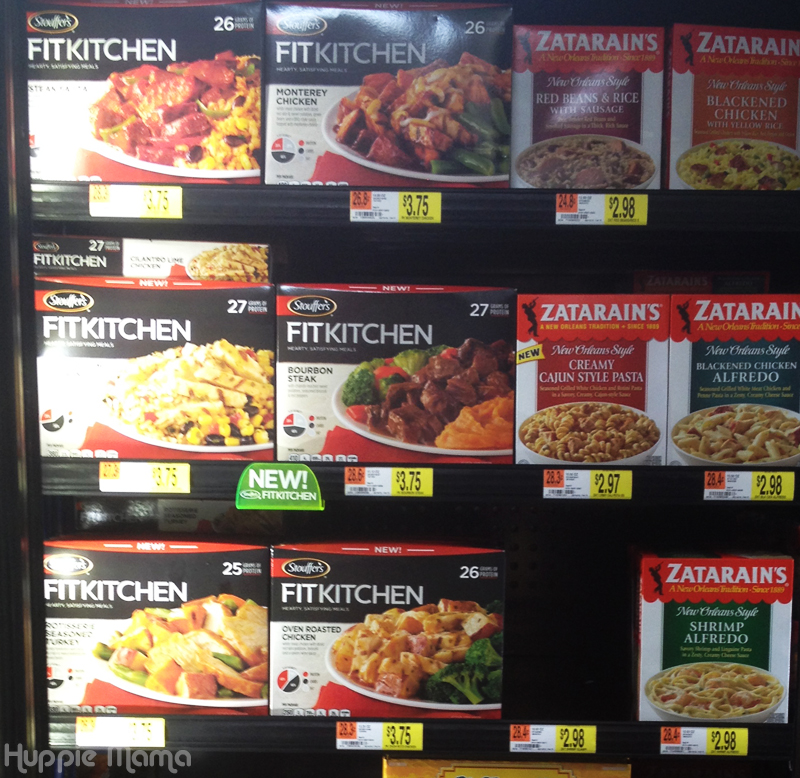 What kinds of on-the-go dishes do you make to go with your active lifestyle?