I have received several of the products mentioned in this post for free to review. The opinions expressed are honest and provided without monetary compensation.
My daughter has been a huge fan of the show Cupcake Wars on the Food Network since the first time she saw it. Her favorite board games all have cupcakes, she pretends to bake cupcakes in her play kitchen, and she makes cupcake art projects. When I suggested months ago that she have a cupcake themed birthday party, she was sold! Because my children's birthdays are just 15 days apart, I like to plan a joint birthday party. The cupcake theme is perfect since it is gender-neutral.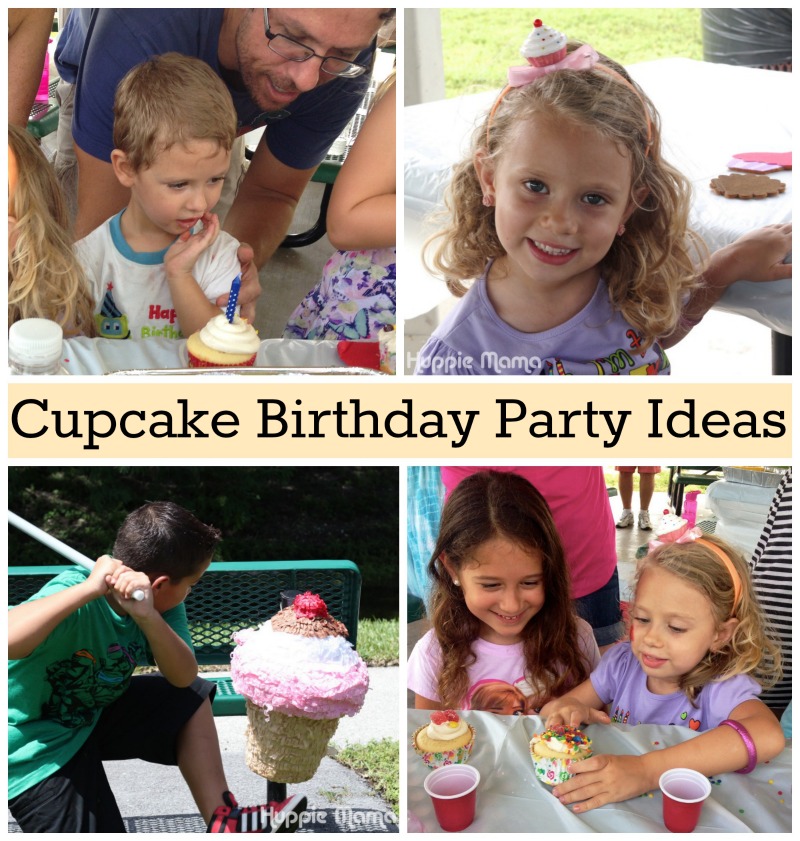 I begin planning each birthday party with several lists: items to buy, things to do in advance, and things to do the day of. I pack boxes filled with all of the items I will need. One box contains items that go as-is to the party. The other box contains items I will need to prepare food, goodie bags, etc. for the party. In advance, I organized all of the children's Better Goodie Bags. The Goodie Bags included some of our favorites, like Surf Sweets Gummies made with organic fruit juice, Nature's Path Organic Crispy Rice Bars, Amy's Kitchen Andy's Dandy Candy Organic Chocolate Bars, and CLIF Kid Organic Zfruit + Veggie Ropes.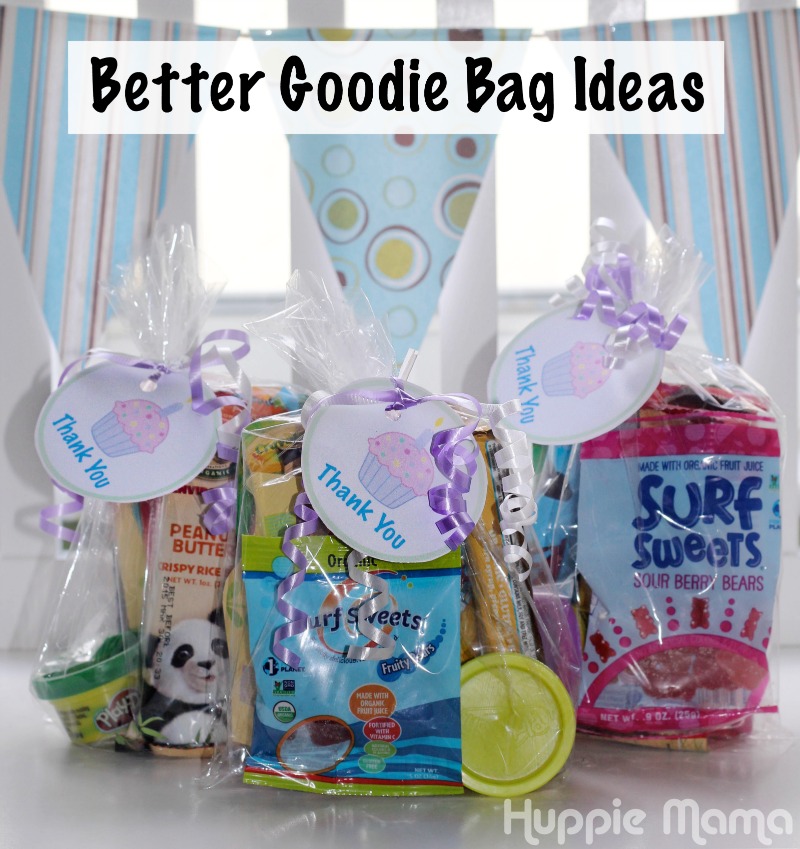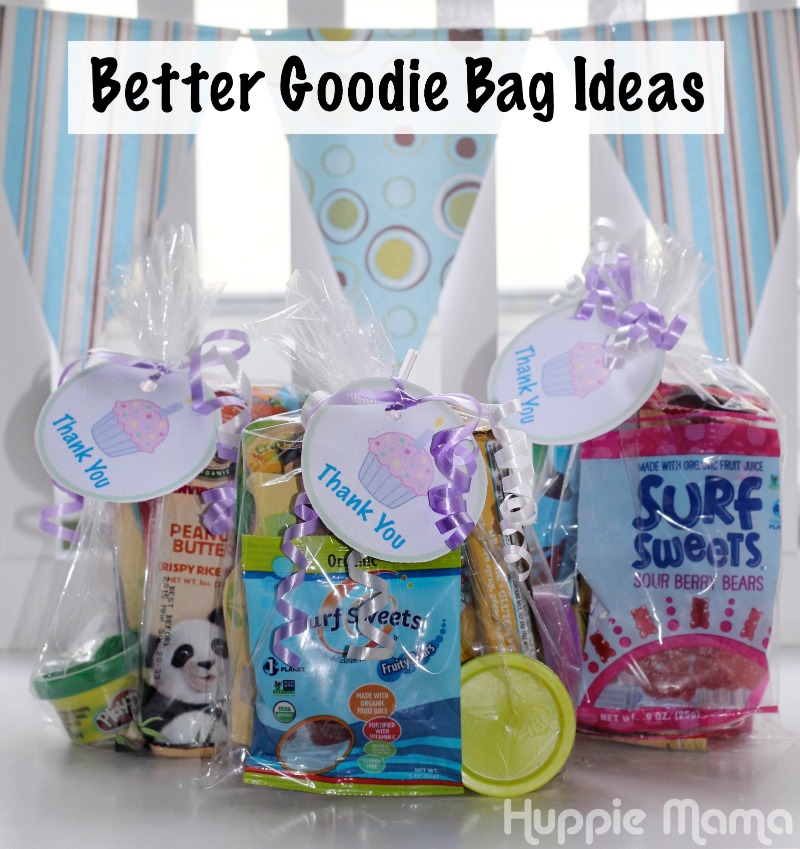 We also baked the cupcakes the day before. We used Pamela's Gluten Free Cake Mixes in vanilla and chocolate, Winn-Dixie cage-free eggs, Simply Organic Vanilla Extract, and Wilton Baking Cups. It's important to determine what foods can be prepared in advance and which need to be prepared the morning of the birthday party.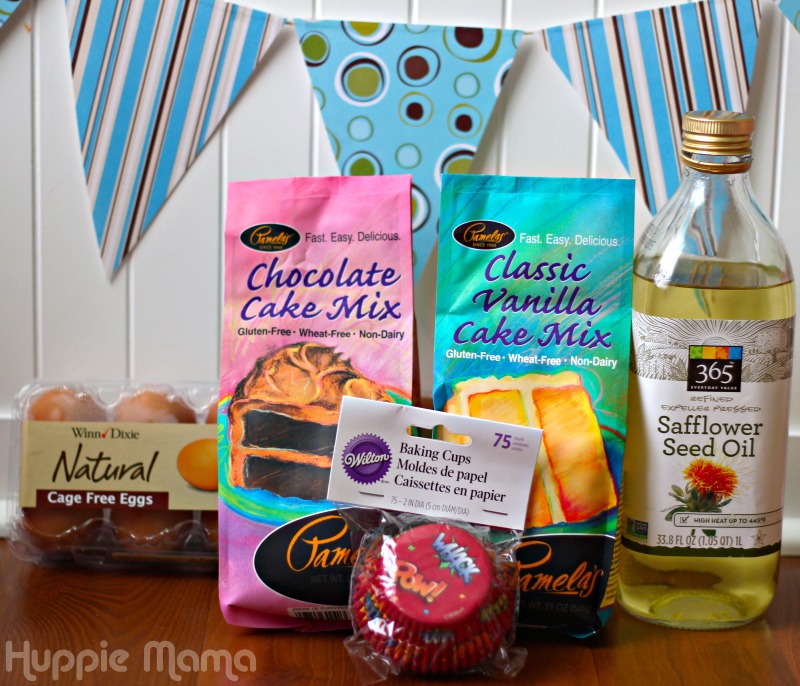 The kids love helping me bake. They were even more excited to see that we were making cupcakes for their birthday party. Of course, they were most excited about sampling all the way.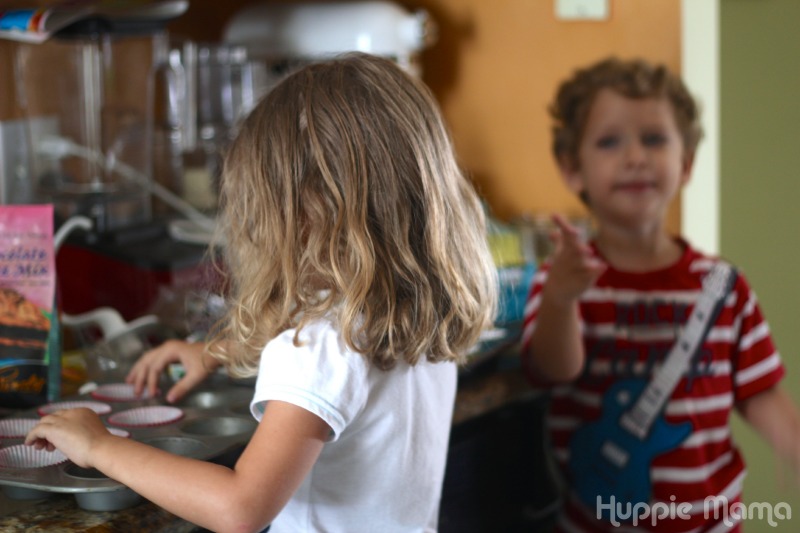 For the frosting, we used Pamela's Vanilla and Chocolate Frosting Mixes along with Winn-Dixie butter. I added additional Simply Organic Pure Vanilla Extract to enhance the vanilla frosting. It was delicious and fluffy!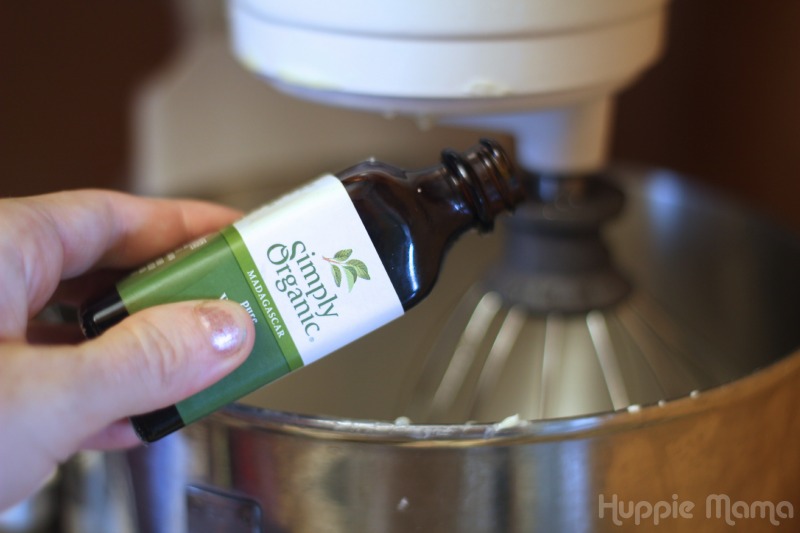 The morning of the party, I prepared the additional food. We made sandwiches using Alvarado Street Bakery Sprouted Bread, a variety of Simply Organic dips (dill, spinach, and fruit) to serve with fresh fruit and vegetables, pasta salad, and Tyrrells Potato Crisps. The kids drank Honest Kids organic juice pouches.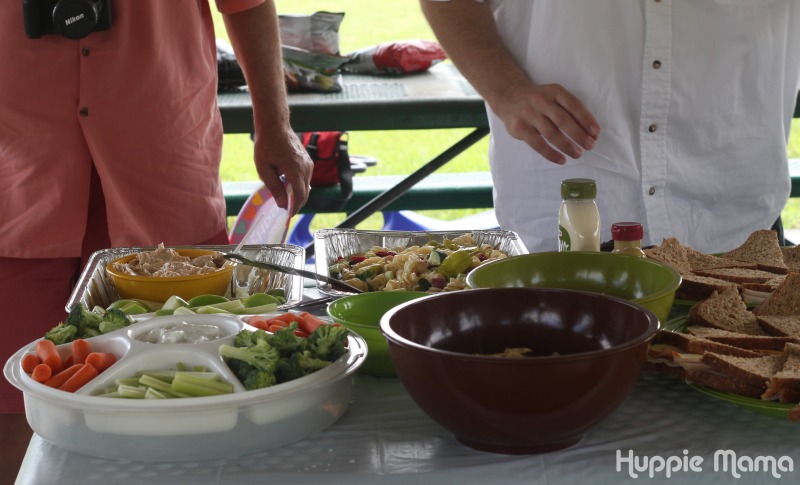 For my children, I like to include both physical activities and crafts so children can engage in the play activities they enjoy the most. Since the birthday party was at a local park, the children had fun on the playground. We put up birthday yard signs and a few party decor which we also collected after the party. Bryce even made a new friend (whose toy cars he wanted).
We set up a craft table with a variety of activities. The Pom Tree Sweetie's Bake Shop Activity Kit was a real hit with the girls. The kit contains all the materials to make felt cupcakes, doughnuts, cookies, paper pie slices, a cardboard cupcake stand, and more!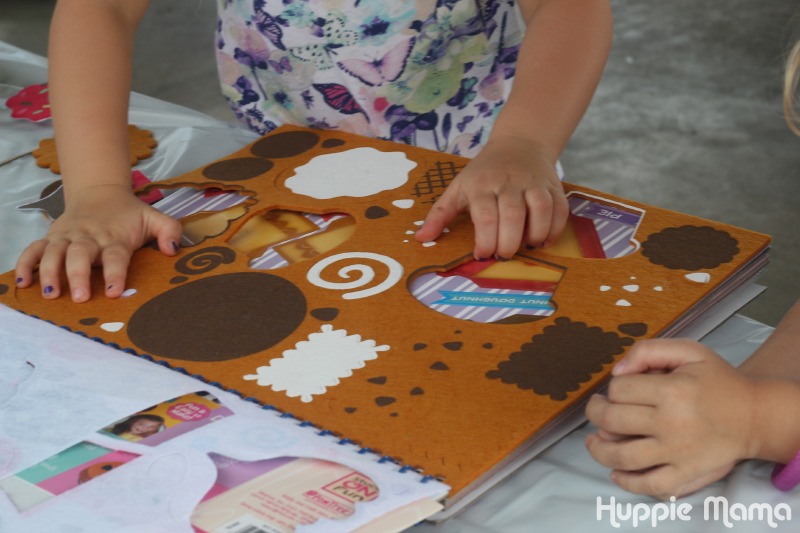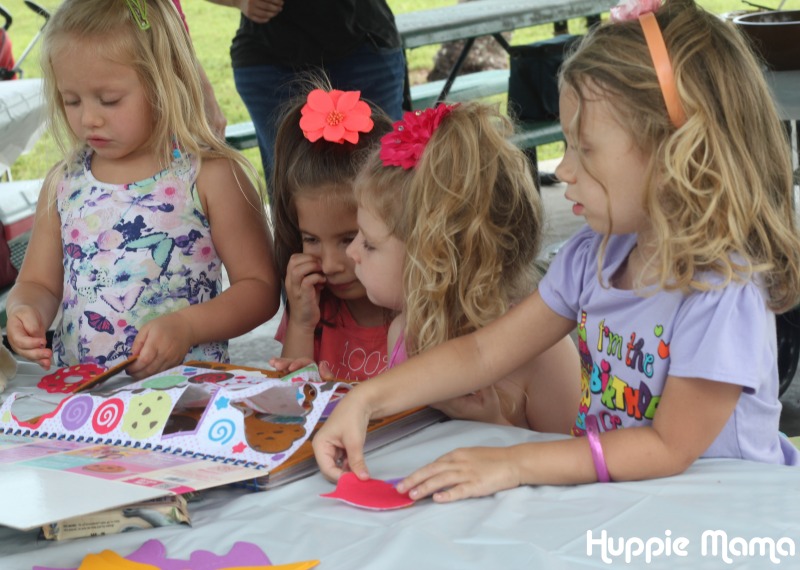 The kids also had fun with Wikki Stix. This classroom kit contains all different colors of the Wikki Stix and different paper shapes to decorate. The older kids seemed to enjoy getting creative with these crafts.
Looking for a natural face paint that will not harm your child's skin with harsh chemicals? Check out Glob Colors. Of course, Lydia wanted a cupcake on her cheek.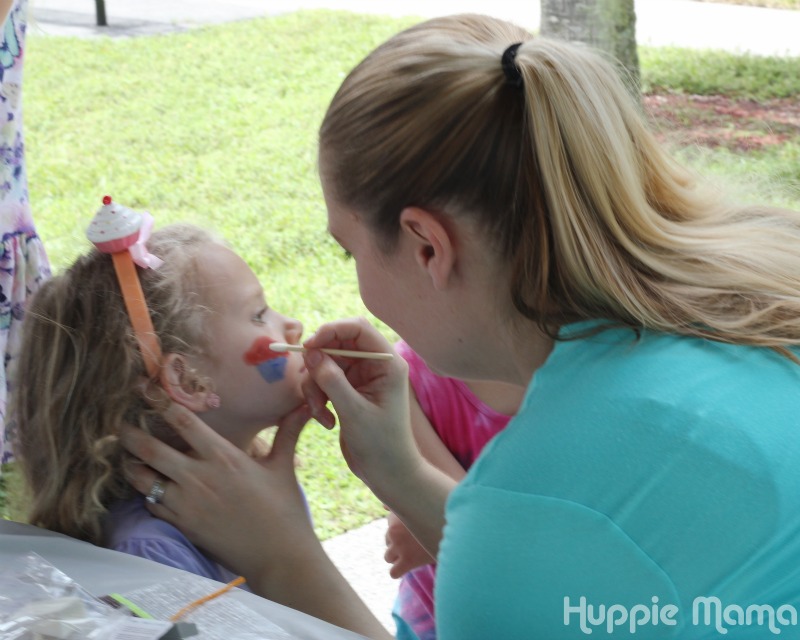 Next up? Time to decorate the cupcakes! The children decorated their cupcakes with Pamela's chocolate and vanilla frostings, several treats from the goodie bags, Wilton decorations, Lily's Dark Chocolate, and a few extra candy treats. Birthdays are a time to indulge a little and have fun!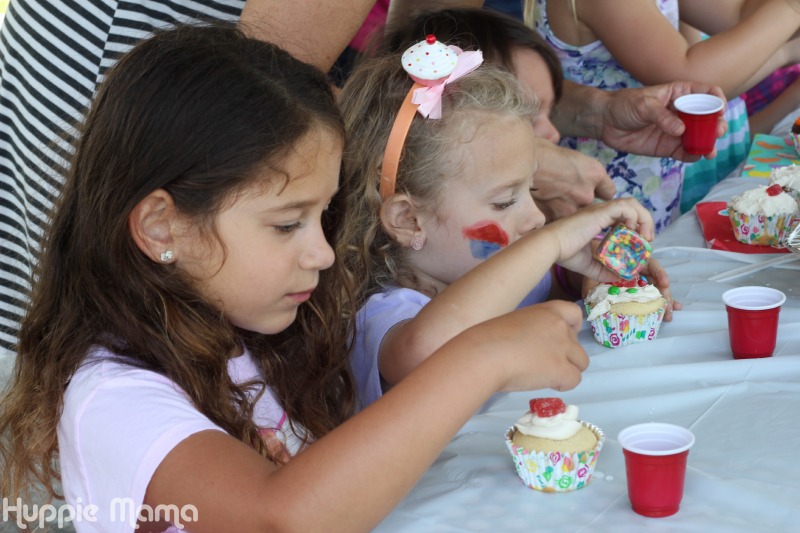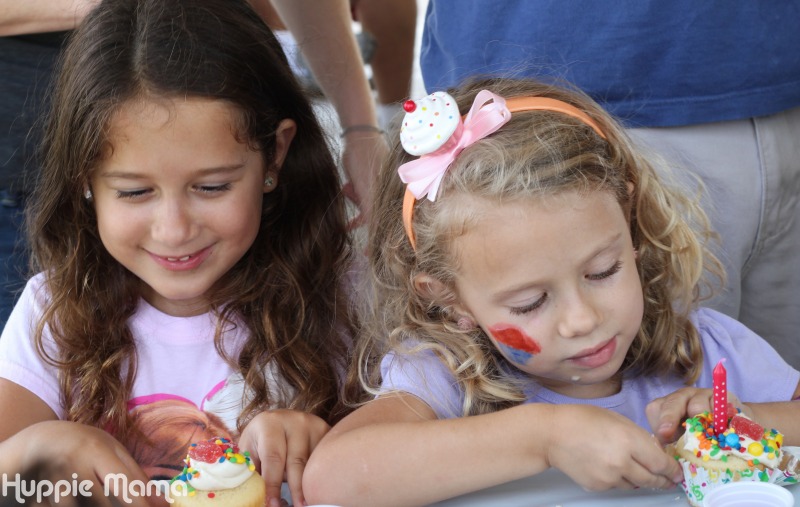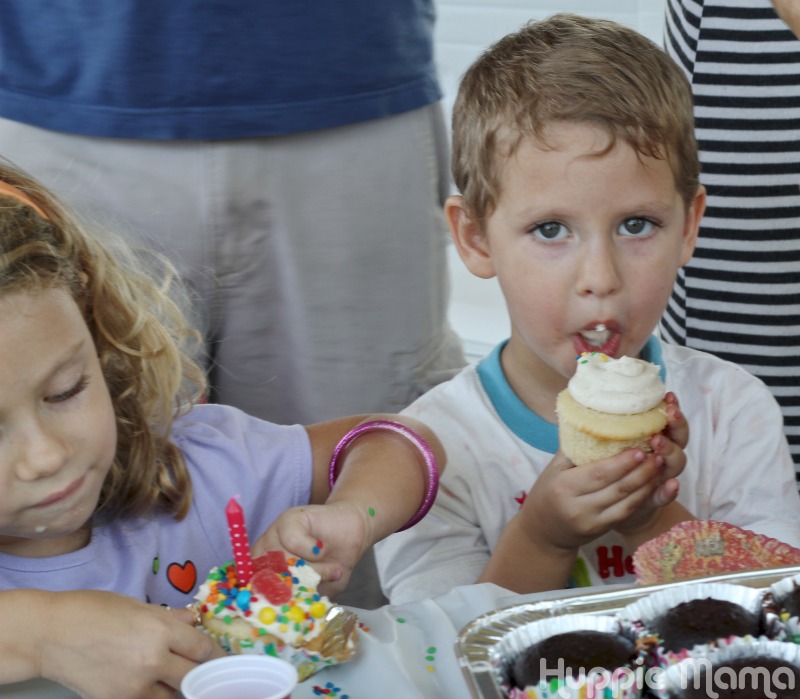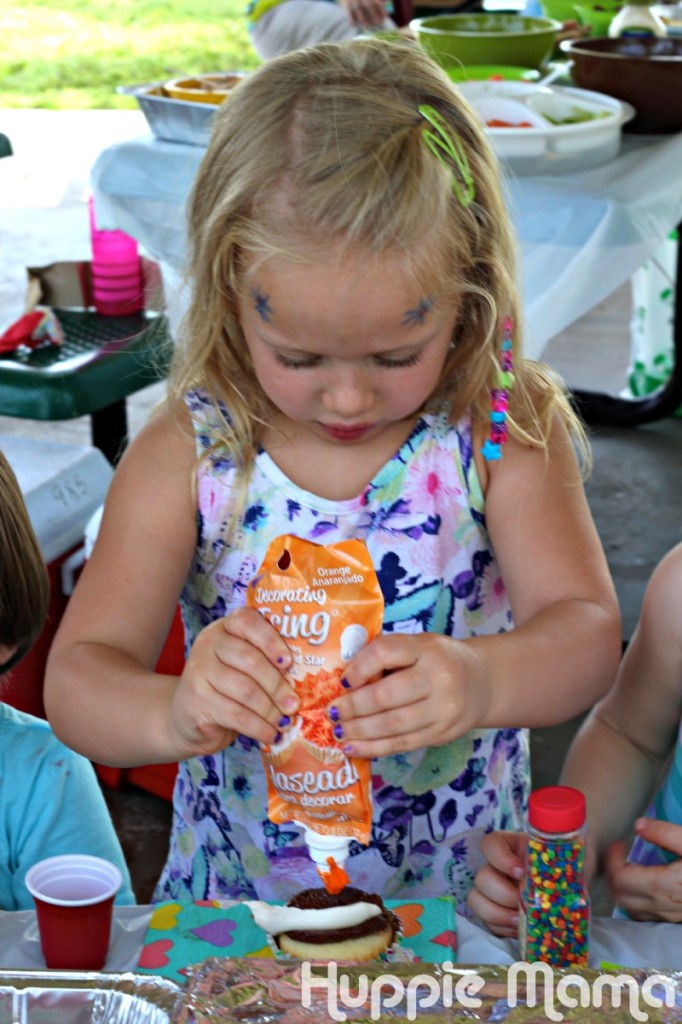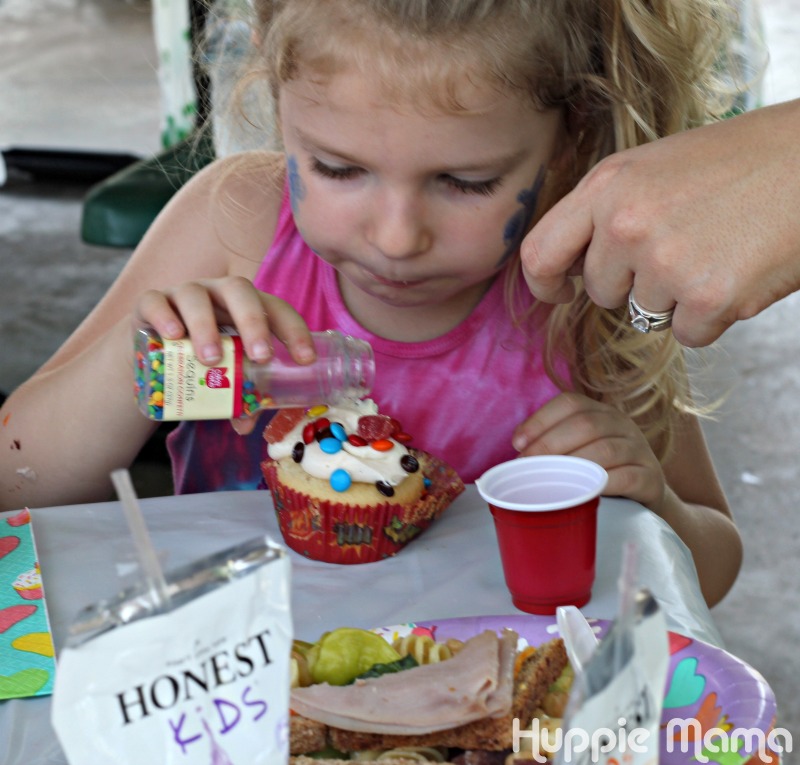 We should've had a "Messiest Face" photo contest. If we did, these two would certainly be at the top of my list!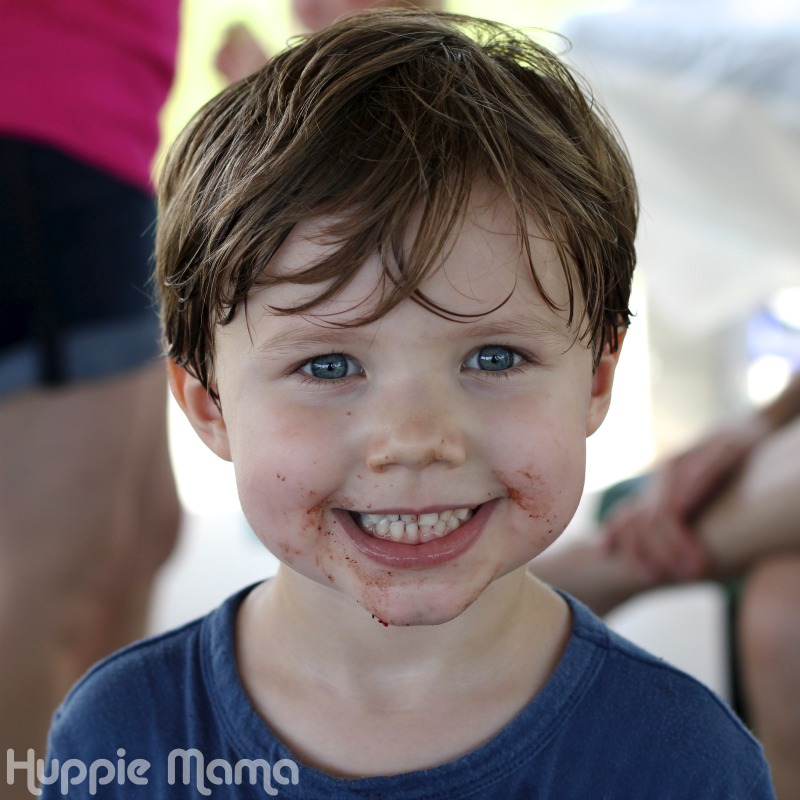 After the cupcakes, we let the kids do the pinata. Unfortunately, we couldn't find a really good way to hang it, so we kinda just let them beat it until it busted open and we could dump the contents out. The kids didn't mind; they thought it was so much fun!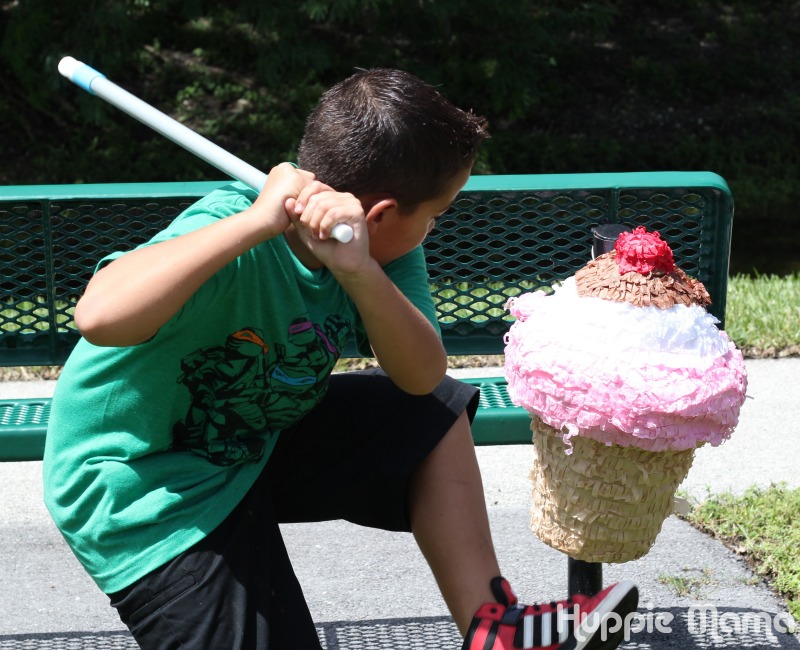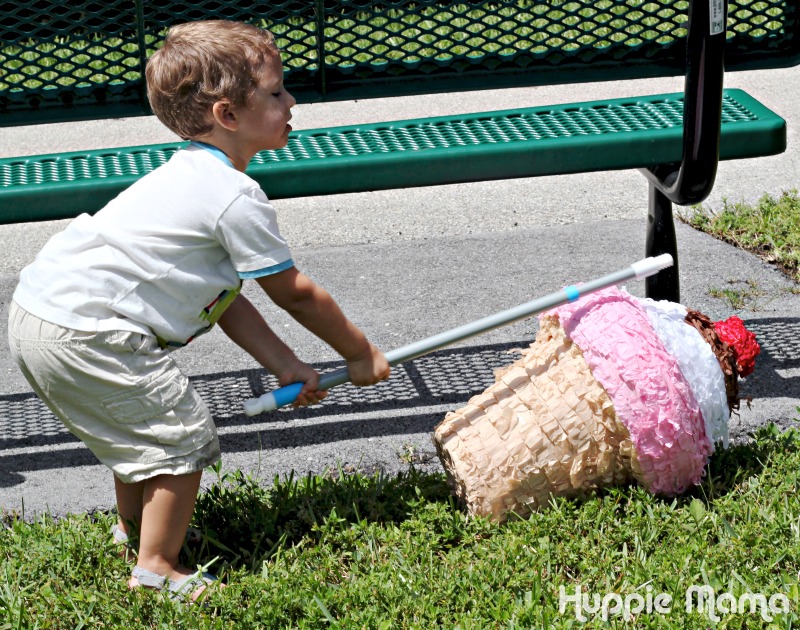 To wrap up the party, it was time to open presents. Wow, these kids got a lot of gifts from friends and family members! Some of their favorites included LaLaLoopsy, Teenage Mutant Ninja Turtles, Frozen, and Mario Brothers.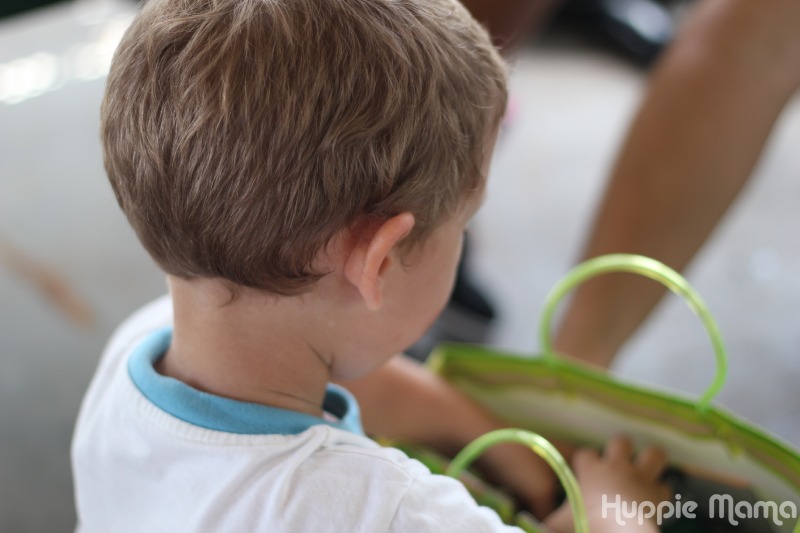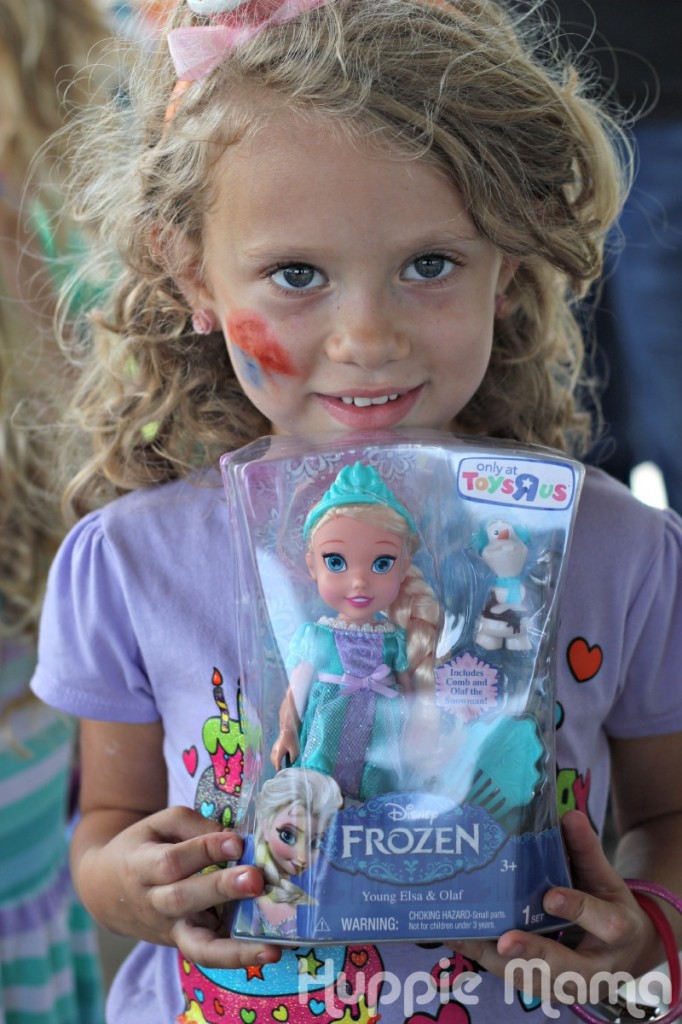 My children are so lucky to have such wonderful people in their lives. Everyone was their to celebrate their special day.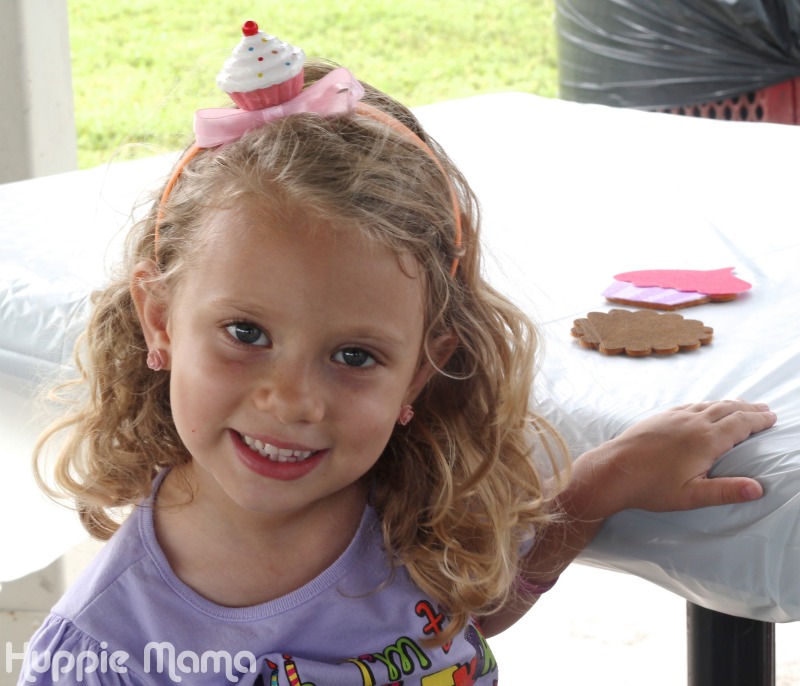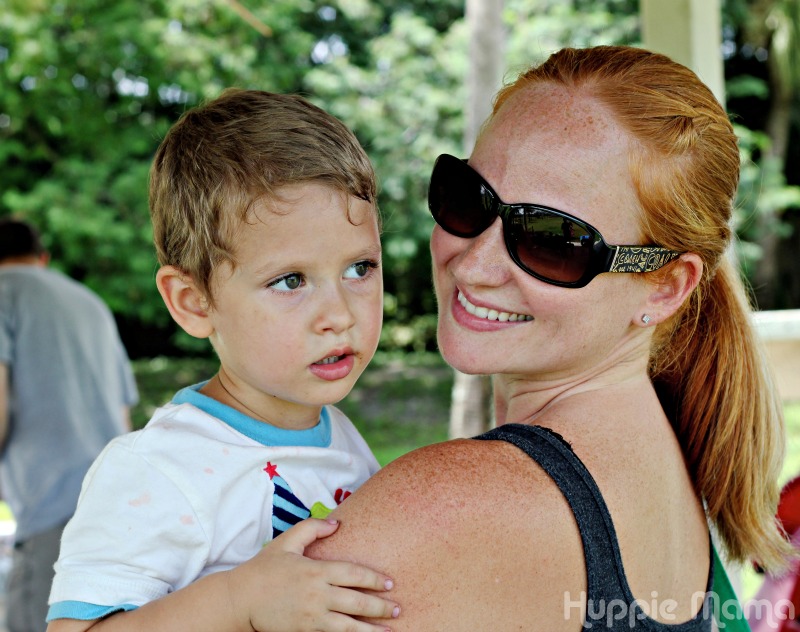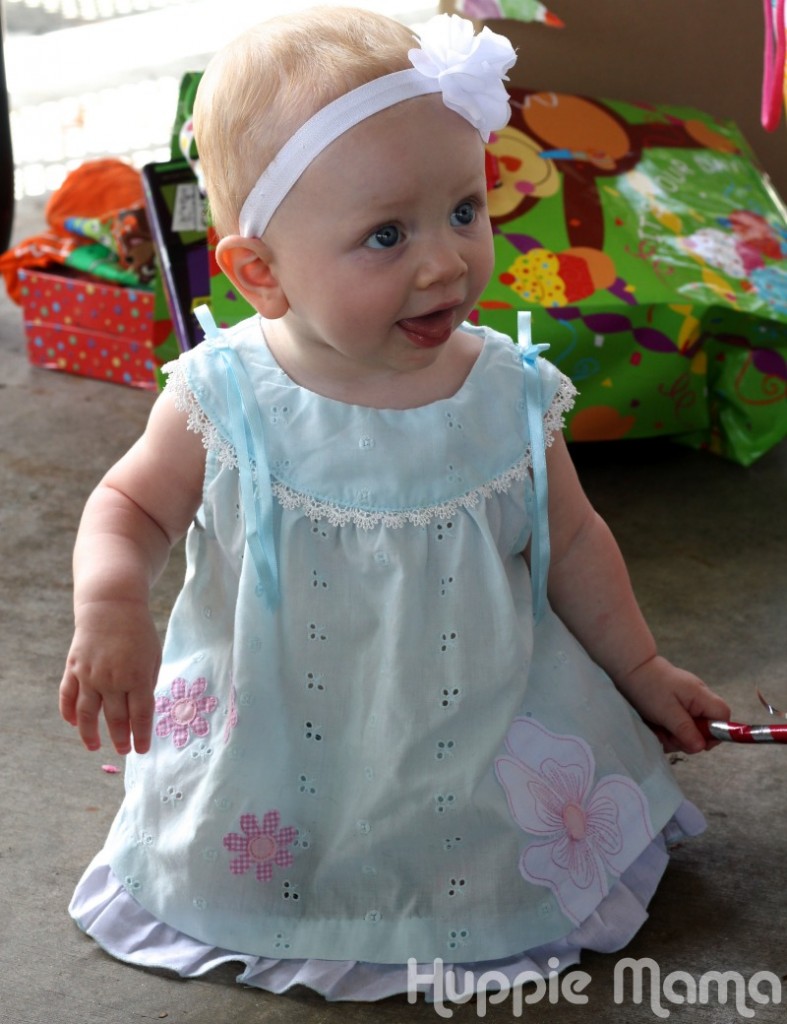 I love my beautiful family! Happy 3rd birthday, Bryce, and 5th birthday, Lydia.