Fermentation is something I have just started to get into, so I was super-excited to review this new book, Mastering Fermentation: Recipes for Making and Cooking with Fermented Foods by Mary Karlin. This book is filled with delicious traditional recipes from all different cultures, paired with beautiful color photographs.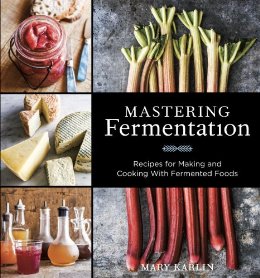 "Fermentation improves digestibility, deactivates antinutrient compounds…and stimulates probiotic functions, which benefit gut flora development."
After learning about the benefits of fermentation a few years ago, I have started to soak & sprout my grains, beans, and nuts. I have consumed fermented beverages, like kefir and kombucha. I've also made some traditionally-fermented vegetables. Chapters in this book include directions for all of those preparations and many more:
Fermentation Basics
Equipment, Ingredients, and Troubleshooting
Fermented Fruits and Vegetables
Legumes, Nuts, Seeds, and Aromatics
Fermented Dairy
Fermented Grains, breads, and Flatbreads
Cured Meats and Fish
Fermented Beverages
Cooking with Fermented Foods
I have made several recipes from this book, included fermented vegetables, sourdough pizza, and fermented mustard. I transformed these vegetables into Sweet and Salty Pickled Vegetables.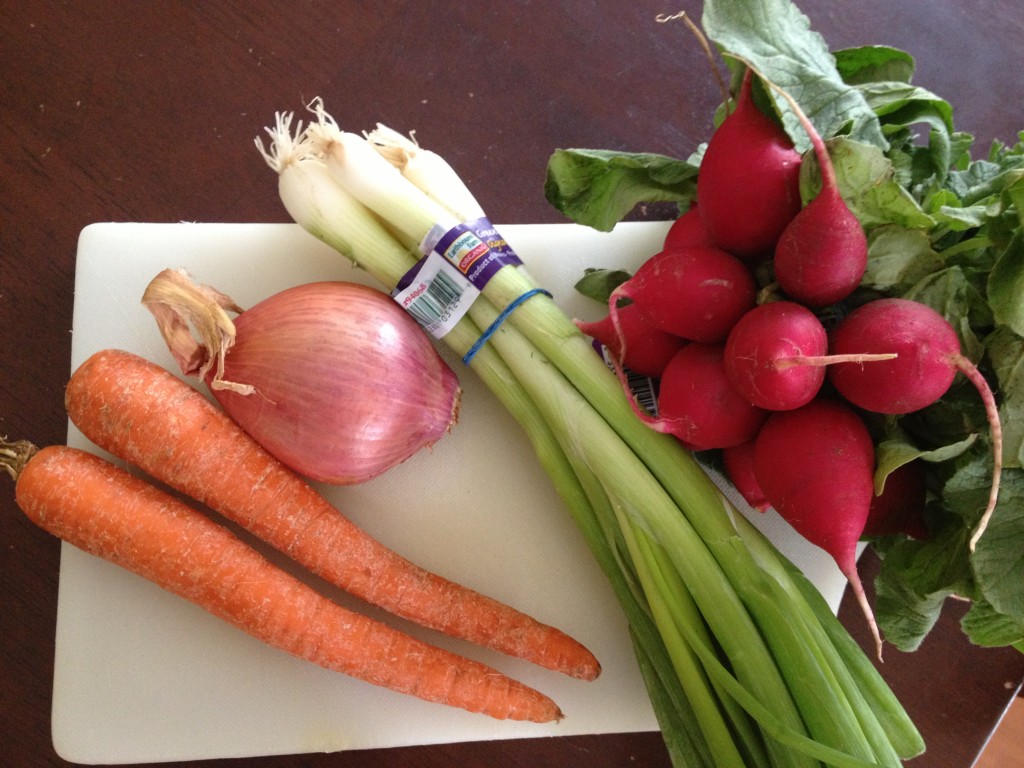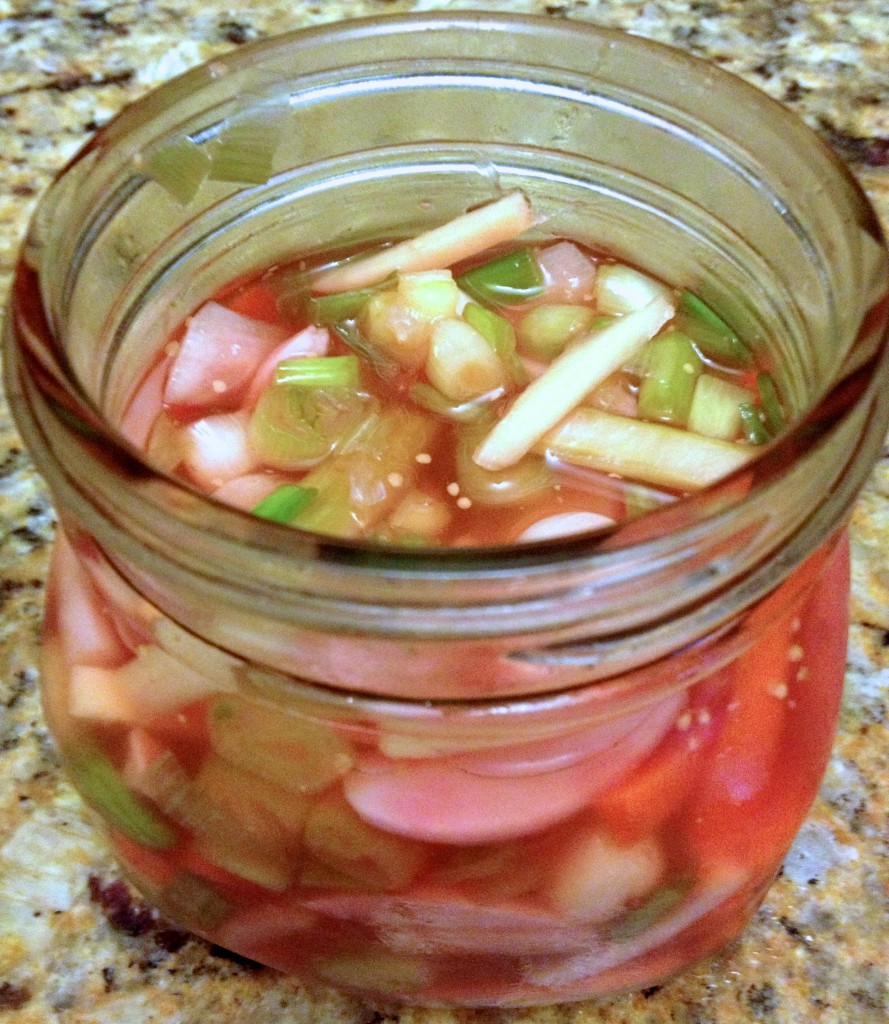 I would like to share my favorite recipe (so far) from this book, and that's the sourdough pizza. A friend shared some sourdough starter with me recently, and I have been really into all different types of sourdough baked goods. This pizza crust is crisp, chewy, and flavorful.
Sourdough Pizza
makes three 14-inch pizzas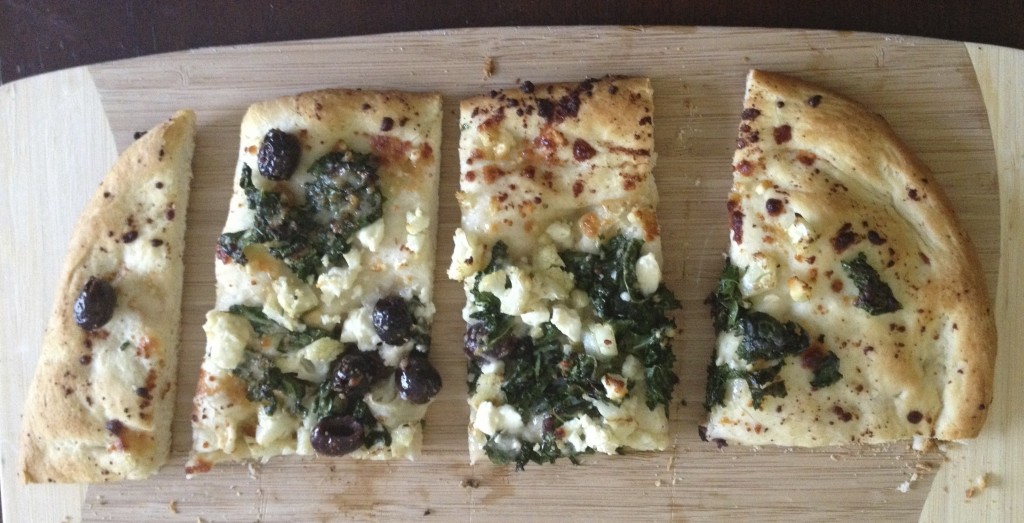 Ingredients:
5/8 cup (5 ounces) whole milk or water
1 packet (1/4 ounce) active dry yeast
7/8 cup (8 ounces) sourdough starter
2 teaspoons raw, unfiltered honey
3 tablespoons olive oil, plus more for coating dough
About 2 1/2 cups (11 ounces) unbleached bread flour
2 teaspoons kosher salt
Sea salt, for dusting
Directions:
Preheat a wood-fired oven to a floor-temperature of 650 degrees F or, in a conventional oven, heat a pizza stone to 500 degrees F. A conventional oven is ready when the temperature of the stone is 500 degrees F — approximately 1 to 1 1/2 hours after heating. Lightly oil a food-grade container with a cover and set aside.
In a small pan, heat the milk to 110 degrees F over low heat. Remove from the heat, add the dry yeast, and let sit for 5 minutes to hydrate thoroughly; stir to dissolve. Gently break the wild yeast starter into a few smaller pieces by squeezing it through your fingers, then add starter to the milk mixture. Add the honey and then the oil.
Place the milk-yeast mixture in the bowl of a stand mixer fitted with the paddle attachment. Thoroughly combine the mixture on low speed. Change to the dough hook and add the flour and salt. Are you looking to buy homecraft flour mill? Check out this one. On low speed, mix until all of the flour is moistened. On medium speed, knead the dough for 3 minutes. Cover with plastic wrap and rest the dough for 5 minutes. Again, knead the dough on medium speed for 3 minutes more.
Place the dough in the oiled container, cover, and ferment for 30 minutes at about 85 degrees F. (*I like to place a warm, wet rag over the bowl while it rises.) Line a 12 by 18-inch baking sheet with lightly oiled parchment paper. Dust a wooden pizza peel with rice flour or all-purpose flour.
Divide the dough into three 8-ounce balls. Place on the prepared baking sheet. Coat the balls with olive oil and cover with plastic wrap. Refrigerate for 20 minutes or until needed (up to 36 hours). Bring to room temperature before shaping.
Working on a lightly floured surface, dust the pizza balls with flour. Using your floured fingertip, gently stretch and shape each to about 14-inch discus on the prepared pizza peel. Bake one at a time, keeping the other 2 disks covered with a flour-dusted kitchen towel until used.
Lightly top each pizza with sauce, pesto, or just olive oil, then a condiment (many suggestions in the book), if desired, and finish with a good melting cheese. Brush olive olin on the edge and dust with sea salt.
Place each topped pizza directly on the pizza stone (in a conventional oven) or directly on the floor of the wood-fired oven. Bake until the topping is bubbly and the crust is a dark golden on the edge and on the bottom, about 10 minutes in a conventional oven, about 8 minutes in a wood-fired oven.
We absolutely love homemade pizza night in our house. It's a great way to get your children in the kitchen to help. The kids wanted a cauliflower, kale, and olive pizza. I sauteed the cauliflower and kale before using them as a topping.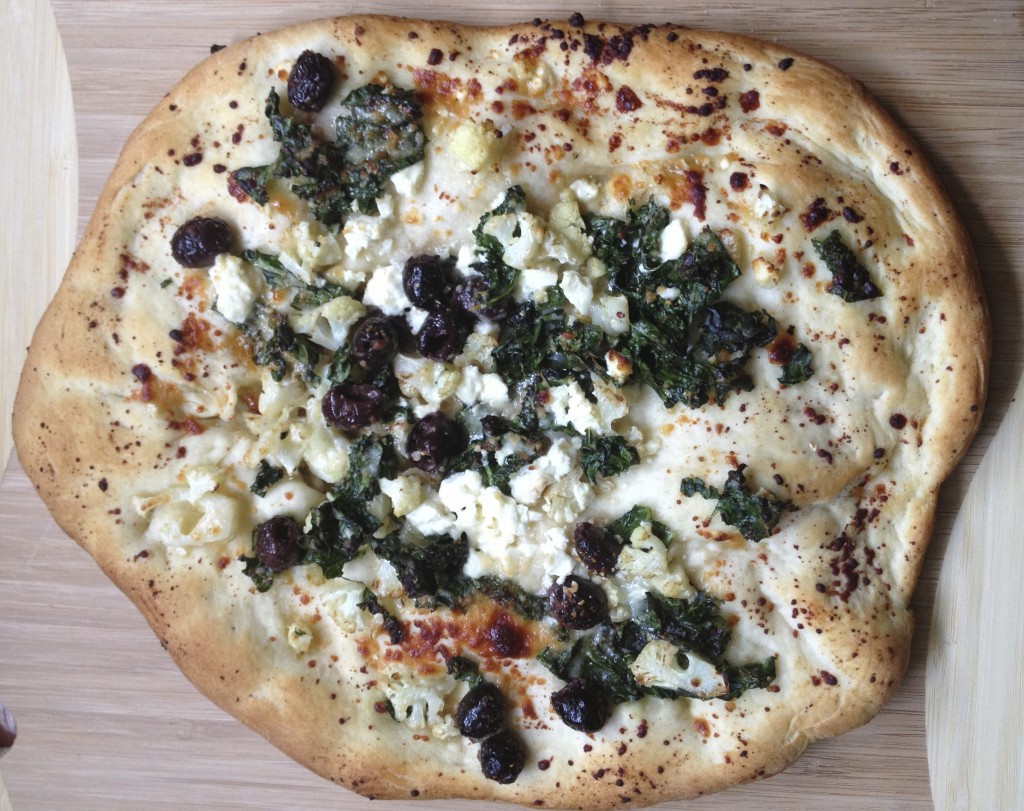 My husband and I shared a ricotta, olive, sun-dried tomato, and arugula pizza.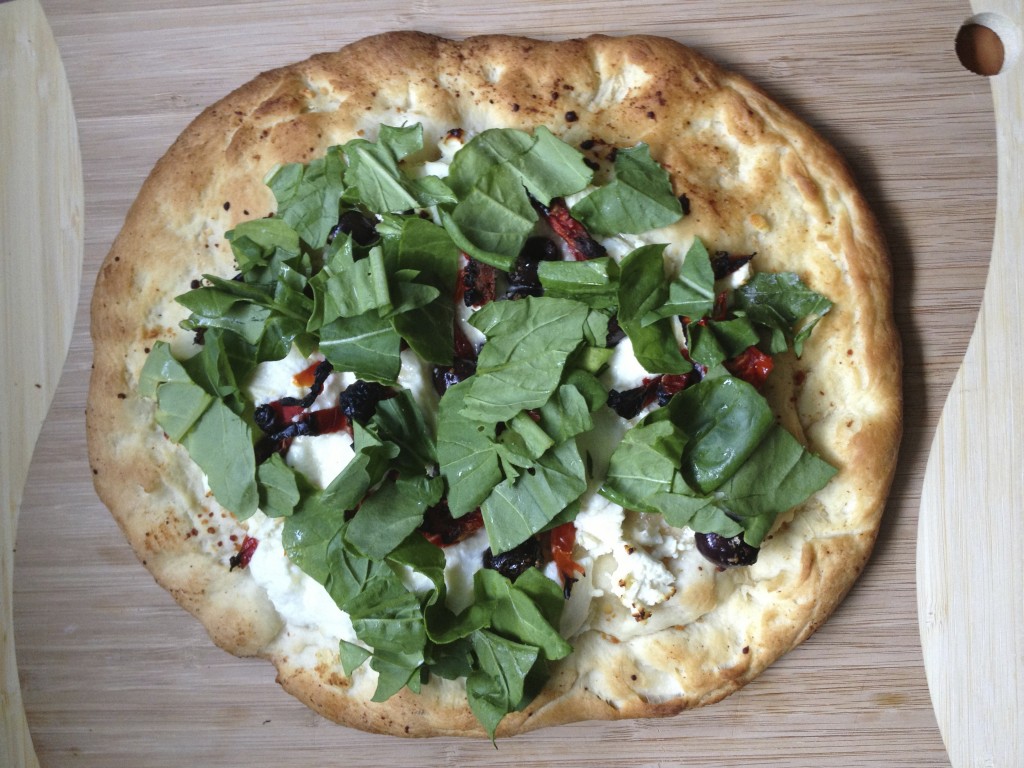 I'm excited to try many of the other recipes, like the Sprouted Chickpea Hummus, Sprouted Lentil Dosas, Ginger Beer, Plum Vinegar, Fermented Mixed Bean Salsa, Gravlax, and Chocolate Sourdough Cupcakes. They all sound so delicious!
Mastering Fermentation is available through Amazon.com for just $19.08 (hardcover) or $15.99 (Kindle).
*I was sent a copy of this book for free to review. The opinions expressed are honest and provided without monetary compensation.