This shop has been compensated by Collective Bias, Inc. and its advertiser. All opinions are mine alone. #CarnationBreakfastEssentials #CollectiveBias #sponsored
I've noticed a real trend recently: adding not just sweet fruits to baked goods (very traditional), but also adding more savory ingredients, like zucchini, beans, and avocado (a modern twist). I recently created a delicious recipe for chocolate avocado brownies by combining a number of different recipes I found to make something new. So I thought to myself, if I can make a tasty avocado-chocolate treat, how can I turn it into a delicious breakfast, too? Here's what I came up with: Chocolate Avocado Breakfast Bread. It is one of my favorite sweet bread recipes I've ever created!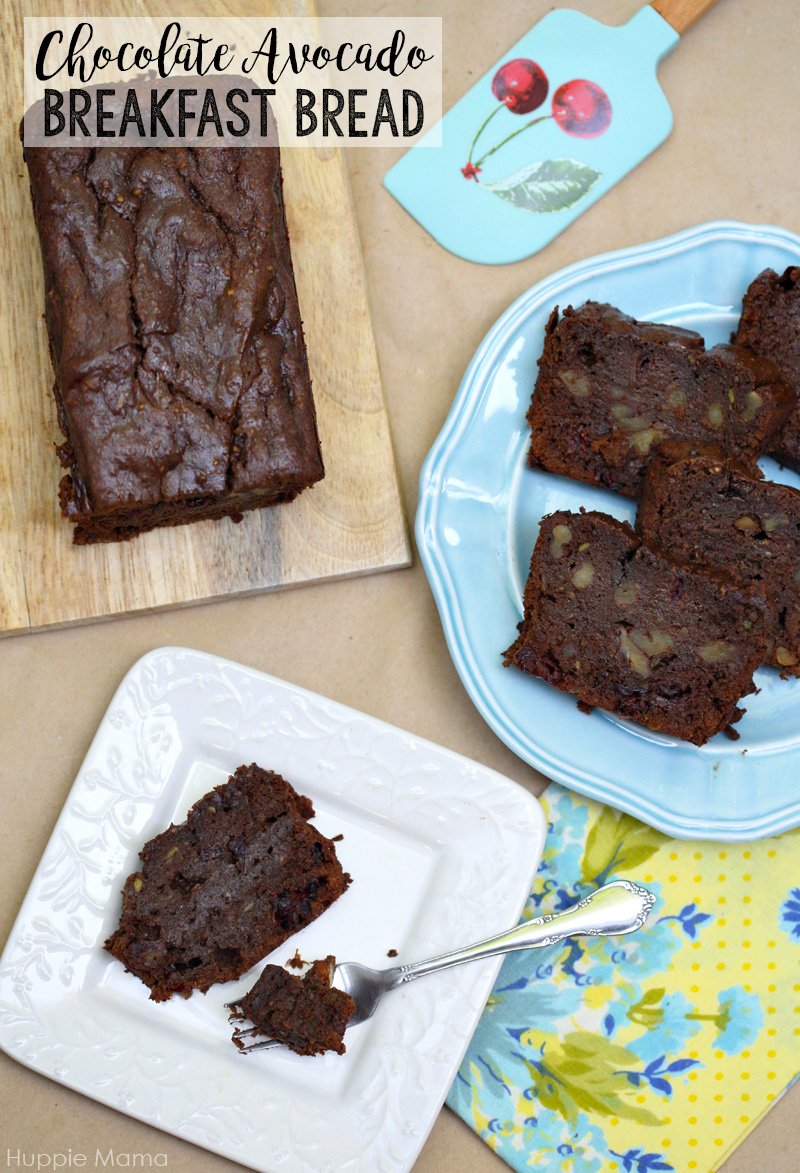 Ingredients:
4 eggs
2 ripe avocados
1/2 cup sugar
6 ounces of dark chocolate, melted and cooled
1/2 cup of almond meal
2 packets Carnation Breakfast Essentials in Chocolate
1/2 cup chopped walnuts
1/2 cup dried cranberries
1/4 cup ground flax seeds
1/2 t cinnamon
Directions:
Begin by preheating your oven to 350 degrees F. Gather your ingredients. You're probably thinking "Avocado and chocolate? Those go together?" but if you think about it, a ripe avocado is similar in texture to a banana. And if it is really ripe, it's actually kinda sweet, so it totally works. Also, check out the ingredients. The healthy fats in the avocado make it so that you can create a moist bread without adding any oil or butter.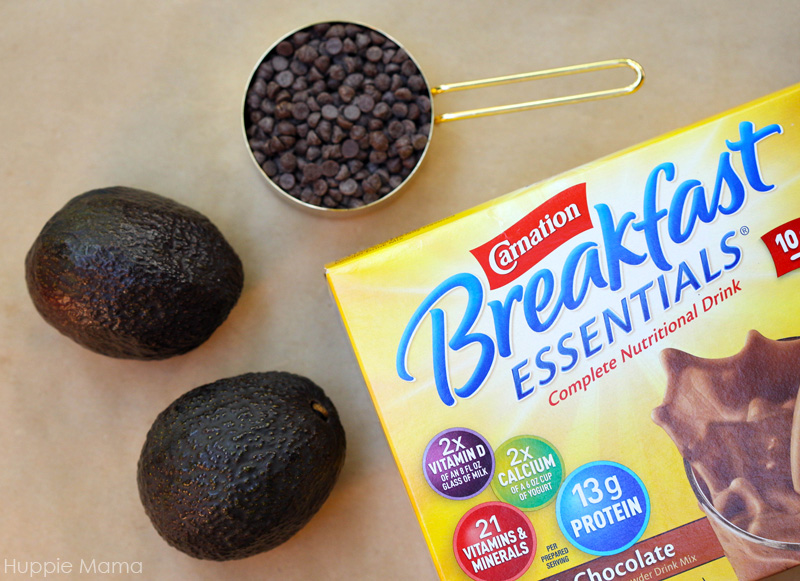 Separate your eggs into whites and yolks. Using a hand-held or stand mixer, whisk your egg whites until they reach the stiff peak stage. That's when they look very firm, white, and fluffy, like the picture below. Since this recipe doesn't require you to use a leavening agent like baking powder or baking soda, the egg whites will make the bread lighter.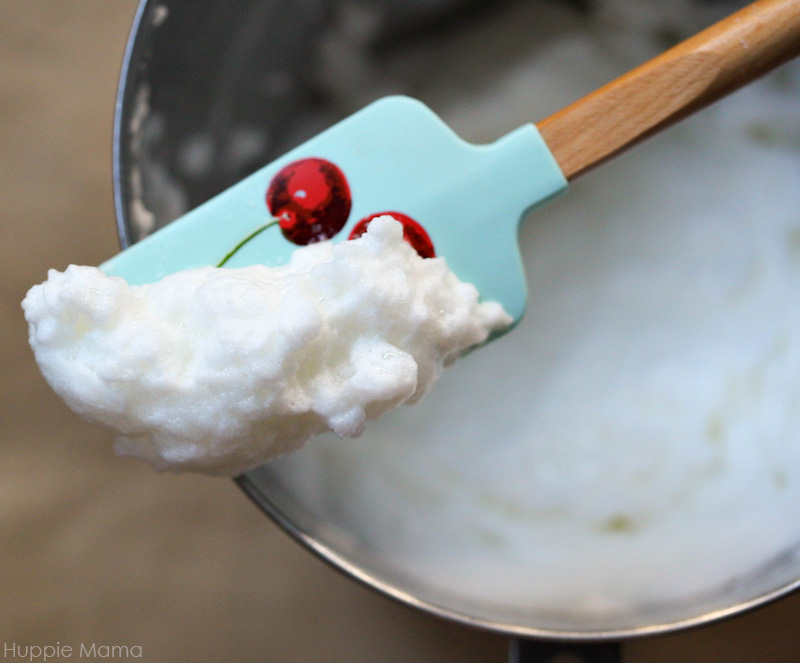 Mash your ripe avocados until they are completely smooth. Add the egg yolks, melted/cooled chocolate (you can melt it quickly in the microwave, set on the counter to cool), sugar, almond flour, Carnation Breakfast Essentials in Chocolate, flax seeds, and cinnamon. Add the walnuts and dried cranberries to the mixture. If you're not a fan of walnuts and dried cranberries, add some of your favorites, like raisins and sliced almonds or dried cherries and pecans.  This is a great opportunity to get creative in the kitchen!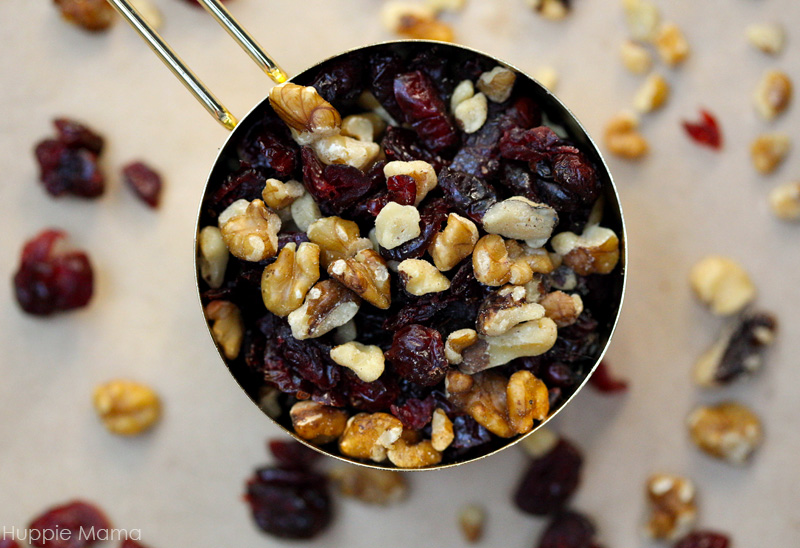 Gently fold the egg whites into the chocolate-avocado mixture, and your batter is now ready to pour into a lightly greased loaf pan. Place the loaf pan into the preheated 350 degree F oven and back for 50 minutes.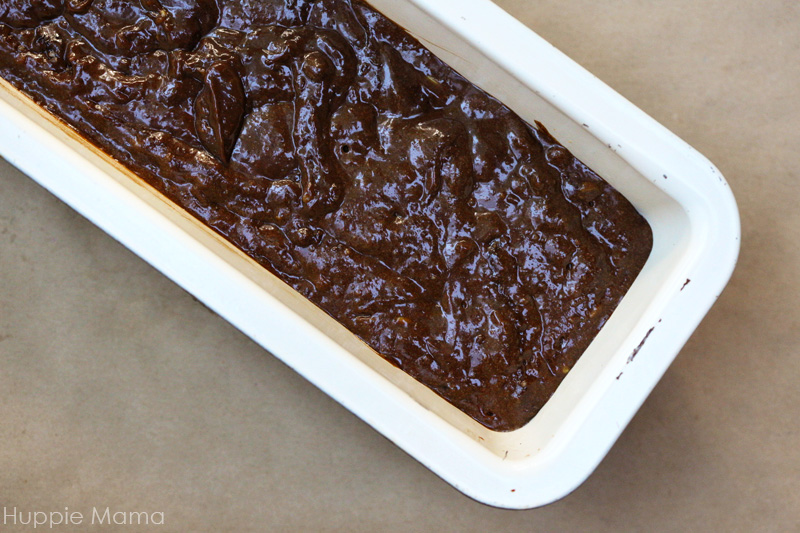 After 50 minute, stick a toothpick into your bread to make sure it comes clean. This is a very moist breakfast bread, so it may be a little gooey in the middle, but it should be completely cooked through. Allow the bread to cool completely.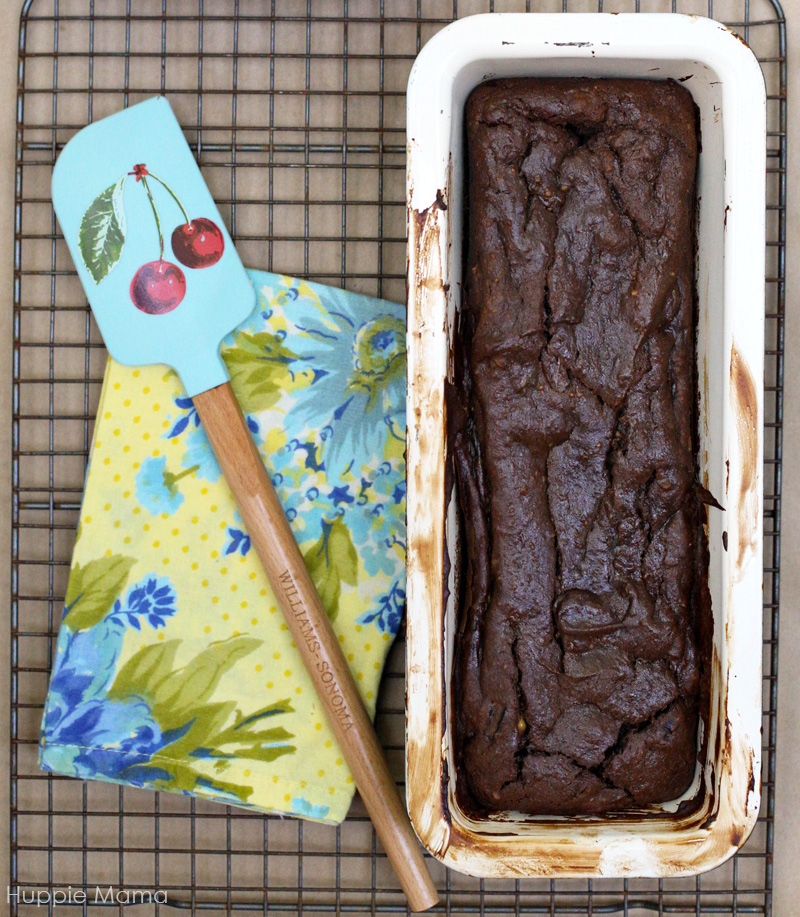 When you're ready to remove the bread from the pan, use a serrated knife to carefully cut it. Because it is so moist, it may be a little crumbly, but it does hold together nicely. You can store it in a lidded container for 2-3 days, so you can enjoy for breakfast multiple days. You know… if you don't eat it all beforehand.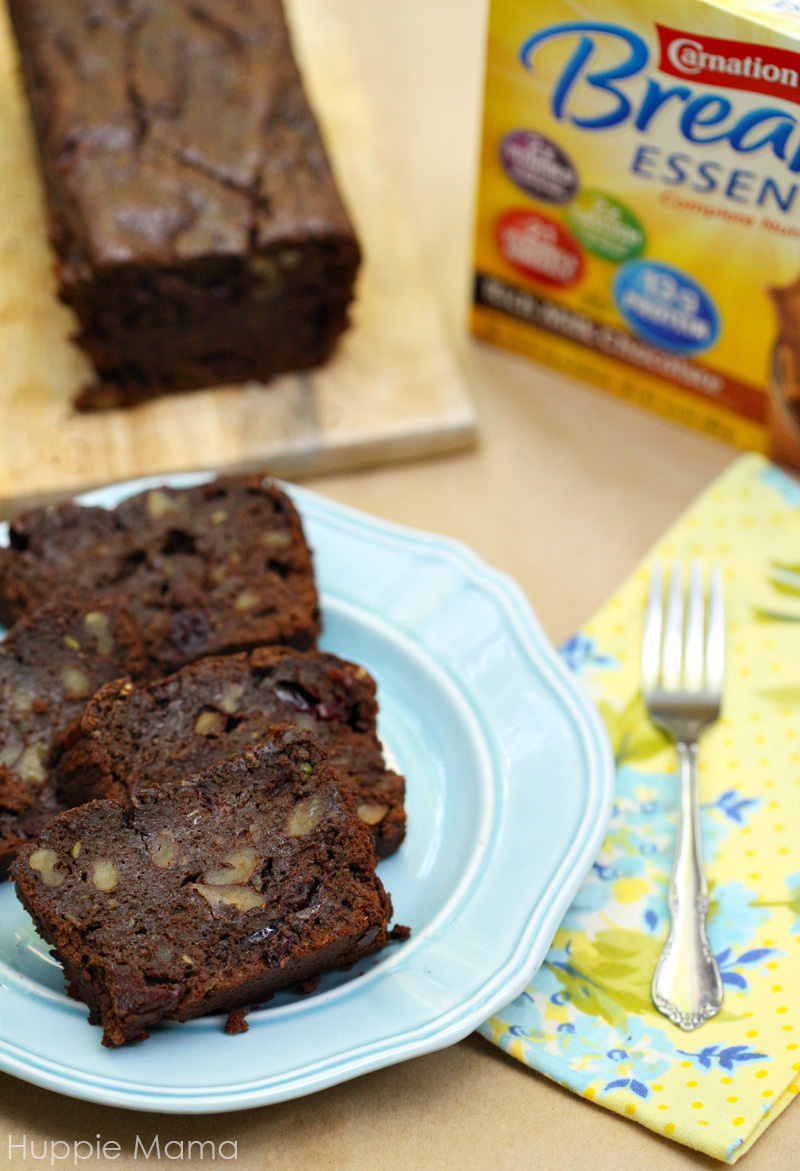 Carnation Breakfast Essentials are perfect in this recipe, but are easy-to-prepare and tasty as a daily breakfast, so stock up next time you visit your local grocer. It's great as a breakfast on-the-go. Just mix the powder with a glass of fresh milk or add it to your favorite smoothie recipe for a complete breakfast. Stock up on Carnation Breakfast Essentials and save with this coupon.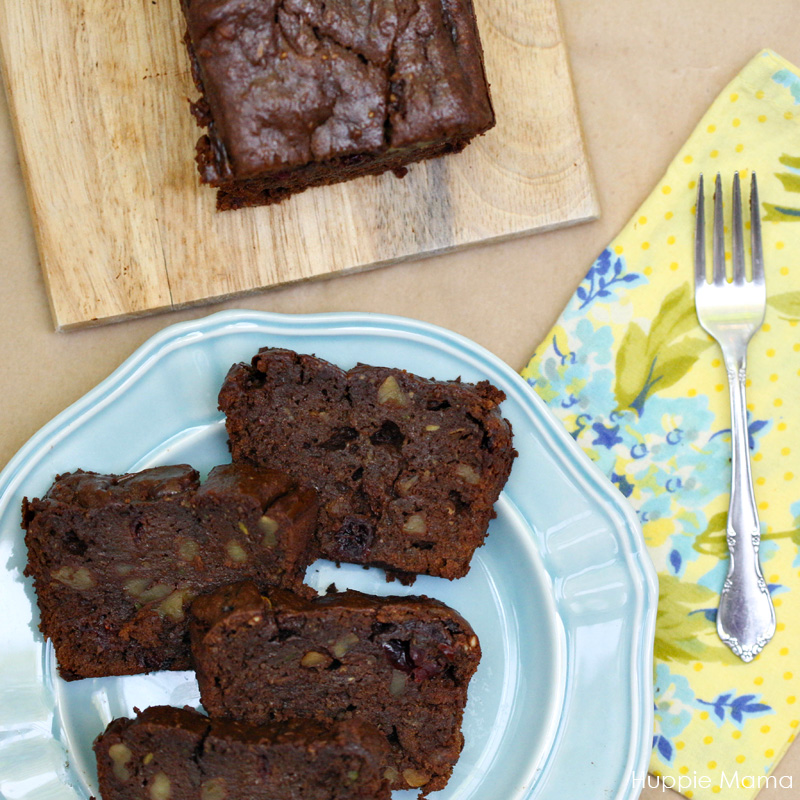 This Chocolate Avocado Breakfast Bread is perfect as a quick breakfast or tasty snack.
What are some of your favorite go-to breakfast ideas?