This #HuntsFreshTwist shop has been compensated by #CollectiveBias, Inc. and its advertiser. All opinions are mine alone. 
Every Tuesday in my house is a cause to celebrate – It's Taco Tuesday! I use the term "taco" loosely. Sometimes we have fajitas, sometimes Mexican pizzas, sometimes burritos. But basically, I try to serve Southwest, Central American, and South American inspired dishes. I'm sharing two super-simple recipes on my blog today: chimichurri salsa and baked tortilla chips. These are a great pairing with your Taco Tuesday dinner. Chimichurri is a traditional Argentinian condiment that is generally served over meat. It contains fresh herbs, vinegar, garlic, and onion. Inspired by those delicious flavors, I created this chimichurri salsa made with Hunt's Diced Tomatoes. It takes less than 2 minutes to make in a food processor and is the perfect accompaniment to your Taco Tuesday dishes. And these baked tortilla chips? Just as easy to make!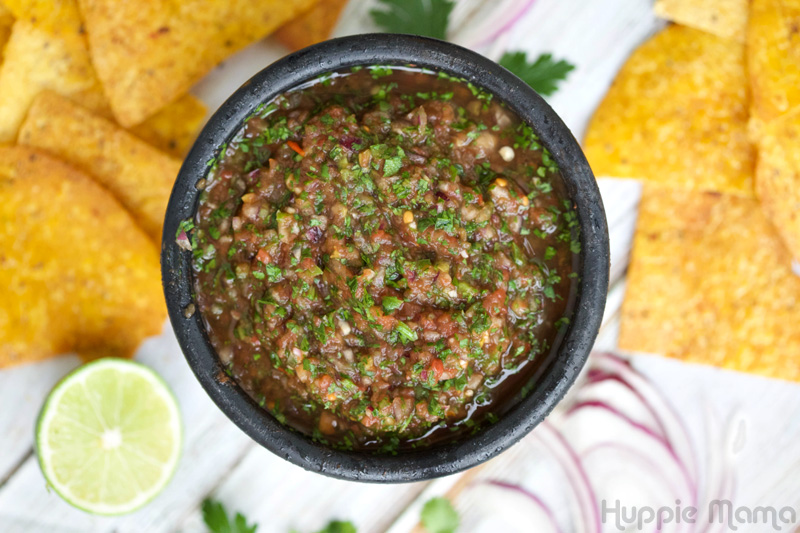 Ingredients: 
For the chimichurri salsa:
One 14.5-ounce can of Hunt's Petite Diced Tomatoes
1/2 red onion, roughly chopped
1 cup roughly-chopped cilantro
1 cup roughly-chopped Italian parsley
2 cloves garlic
3 T red wine vinegar
1 jalapeno (optional)
salt & pepper, to taste
For the baked tortilla chips:
corn tortillas (I prefer to use sprouted corn tortillas)
any high-heat oil (e.g. grapeseed oil, avocado oil)
any combination of seasoning: lime zest, chili powder, salt, pepper
Directions:
To make the salsa, begin by gathering your ingredients. The large quantity of fresh herbs and the red wine vinegar set this recipe apart from other salsa recipes. I love spicy food, so I had to add the jalapeno even though it is not a traditional part of a chimichurri.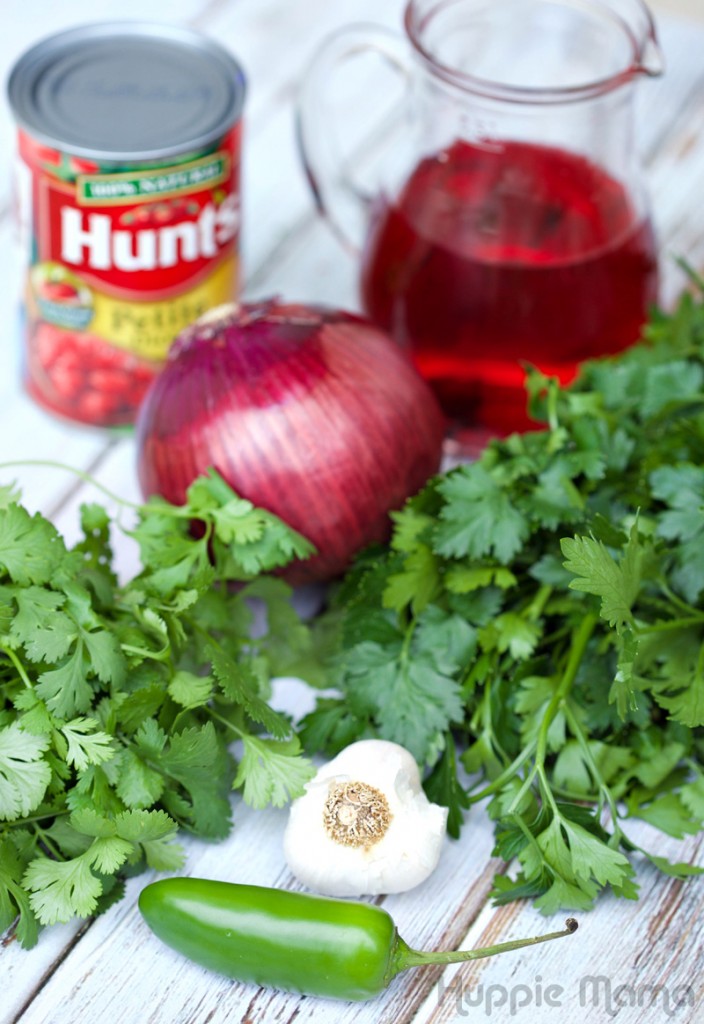 Roughly chop and measure all of the ingredients. Add all of the ingredients to a food processor. Pulse until you reach a desired consistency. I like mine a little bit chunky so that I can taste each ingredient, but finely chopped enough so that it is easy to scoop on to chips.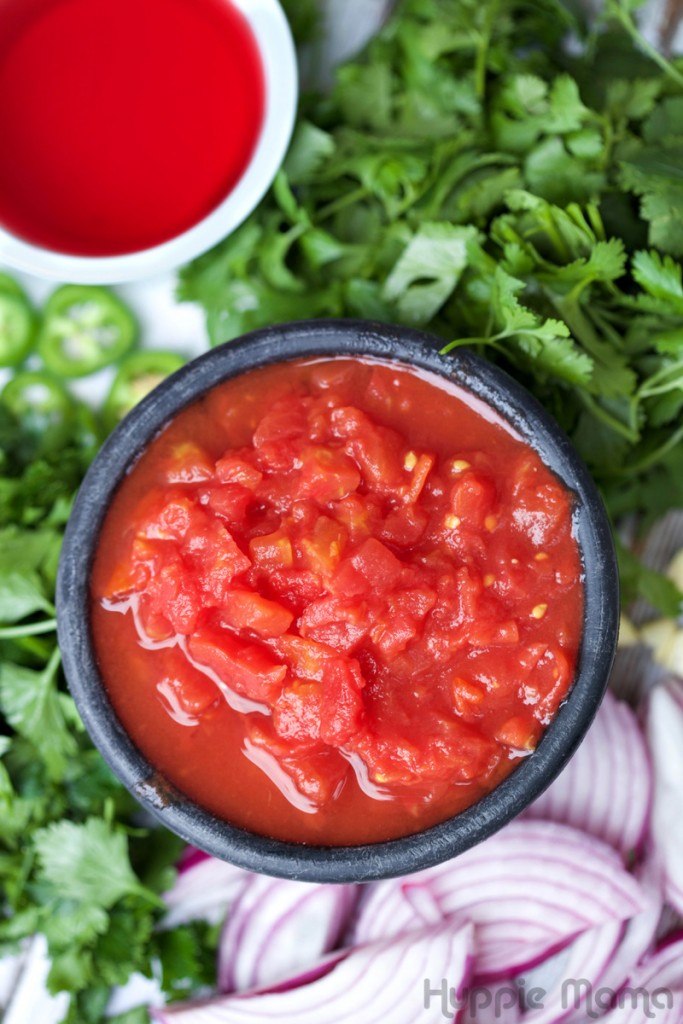 To make the chips, preheat your oven to 500 degrees. Line a baking sheet with a silicone mat or parchment paper. Cut your tortillas into quarters. Brush with high-heat oil, like grapeseed or avocado, and sprinkle with your choice of seasonings. I love how fresh lime zest and spicy chili powder taste together on these chips! Bake for about 8 – 10 minutes, depending upon the thickness of the tortillas. Remove the chips from the oven and allow them to cool. They will get crisper as they cool to room temperature.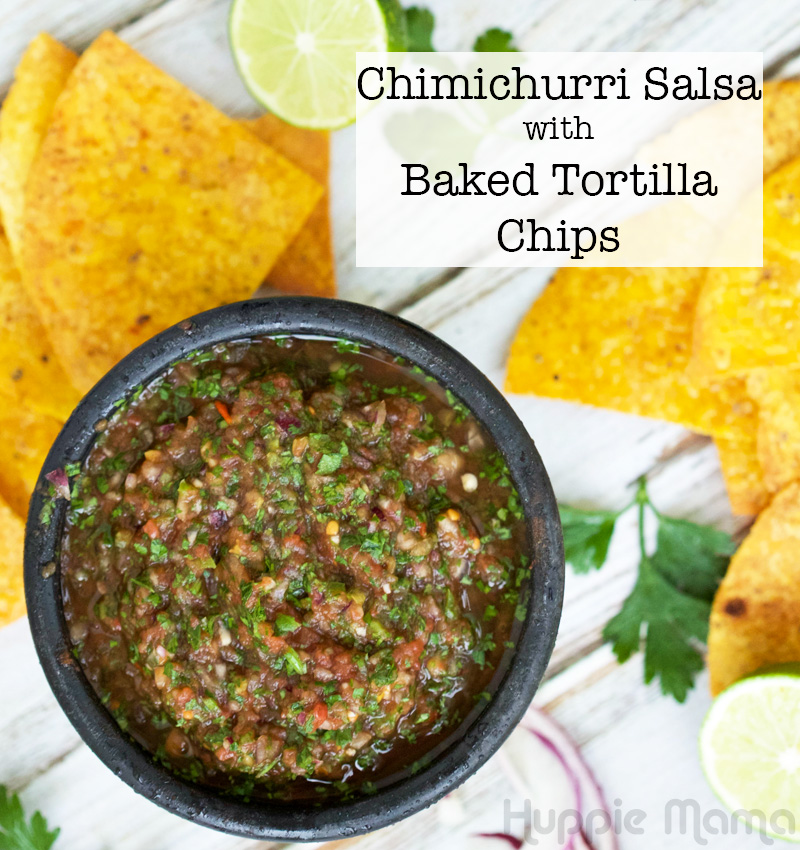 These baked tortilla chips are delicious with the chimichurri salsa and spicy guacamole. You can even use them to make your favorite nacho dishes!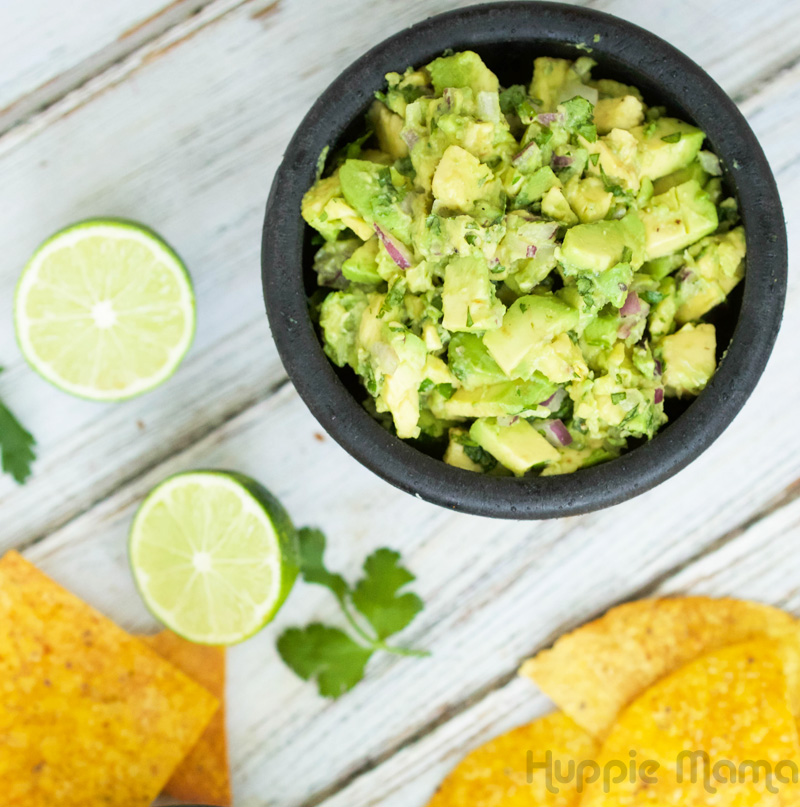 I grilled up a flap steak (you could also use skirt steak or flat-iron steak), coated with a lit sprinkling of taco seasoning, salt, and pepper. I allowed the steak to rest about 10 minutes (this makes it more tender), and sliced the steak on a bias. I covered it in this delicious chimichurri salsa, served with baked tortilla chips and guacamole on the side. So delicious!
Oh, and to quote my husband "You legit need to make this salsa every time!"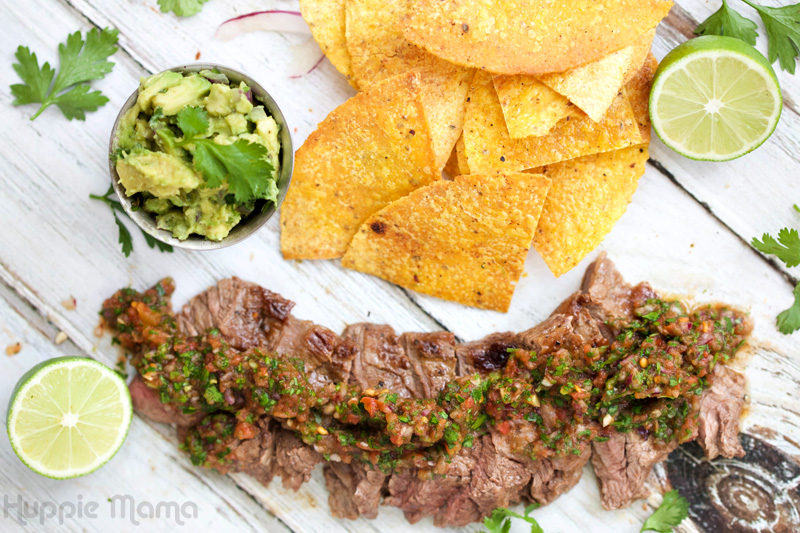 Looking to recreate these recipes at home? All of the ingredients can be purchased at your local Walmart. I found the Hunt's Diced Tomatoes down the aisle with canned beans and pasta. Hunt's Tomatoes are flash-steamed to easily remove the peel. They are so quick and easy to add to your favorite Taco Tuesday recipes! Check out more delicious Hunt's recipes for inspiration.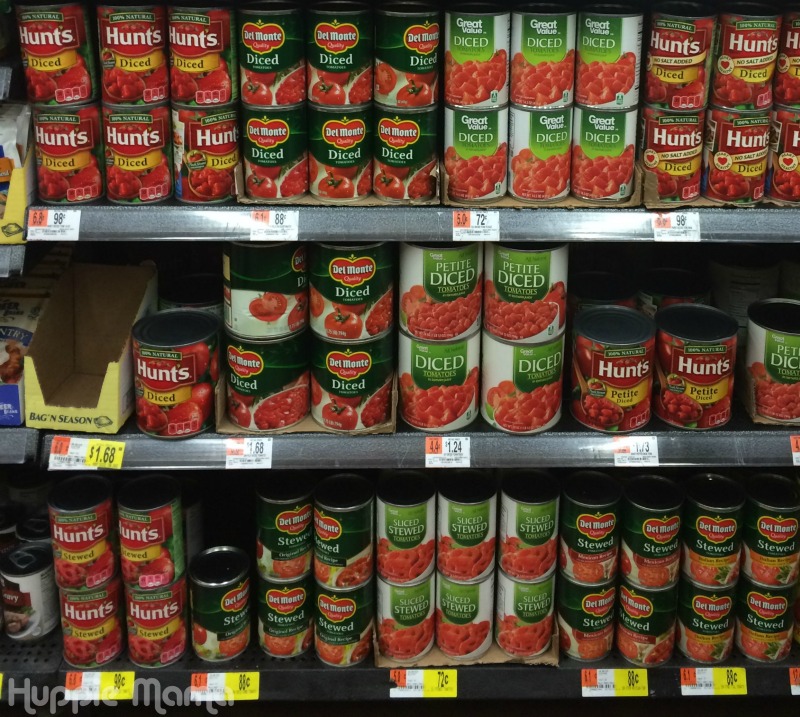 Print this coupon to get a free can of Hunt's Diced Tomatoes when you buy three at Walmart.
What's your favorite quick and easy dish to prepare for your family?