Enjoy this Coffee and Cocoa Winter Party with your family on a chilly day!
As my children are growing and maturing and understanding more about the world around them, we have added in new family traditions to celebrate the holidays together. One of my favorite family traditions is Tree Trimming Day. We go to a local hardware store as a family to purchase the perfect tree. Our living room/dining room area isn't too big, so we usually get a 7 foot tree. We prepare snacks, get out our bins filled with ornaments, and decorate the tree together. I love looking at all of the hand-made ornaments and photograph ornaments from years passed. We listen to music, dance around, and have fun together. This year, I added in a few new elements to celebrate together, and I am excited to share them with all of you! Check out my Coffee and Cocoa Winter Party ideas.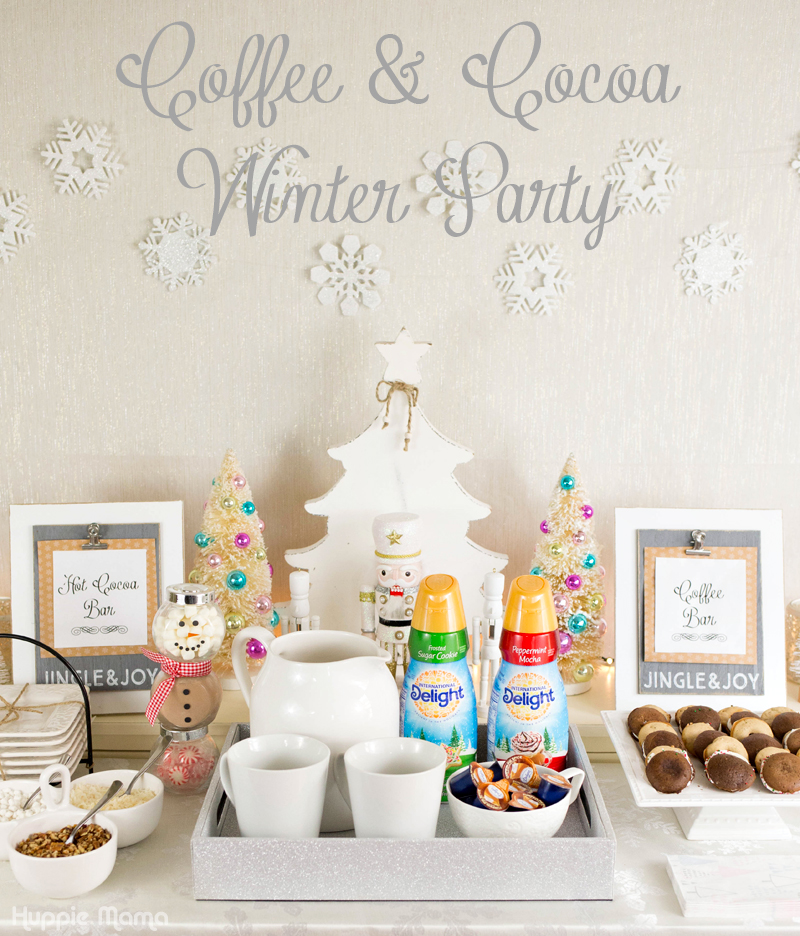 Coffee and Cocoa Winter Party: Tablescape
Let me start by saying I'm obsessed with white home decorate recently, in all different shades from the lightest grey to warm ivories. It allows other touches of color, like the ornaments on the little white trees, to really pop. I'm guessing this may just be a result of living in one of the few places in this country that receives absolutely no snow – South Florida. I've got to compensate somehow, right? White holiday decor it is!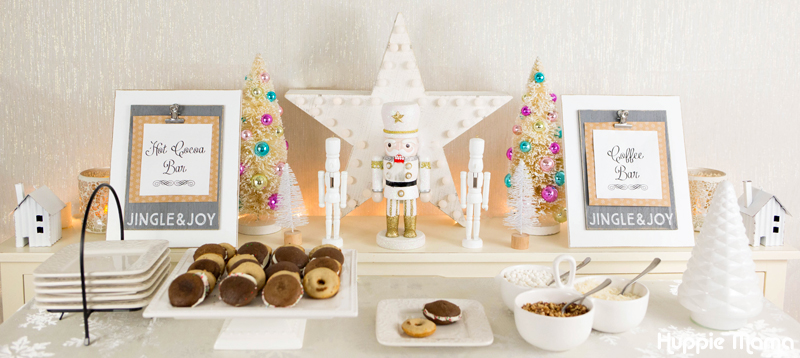 For this party, I wanted to create something tasty for each member of my family, which is why I made both a Coffee Bar, for my husband, and a Hot Cocoa Bar, for my children. Sweet treats were an added bonus.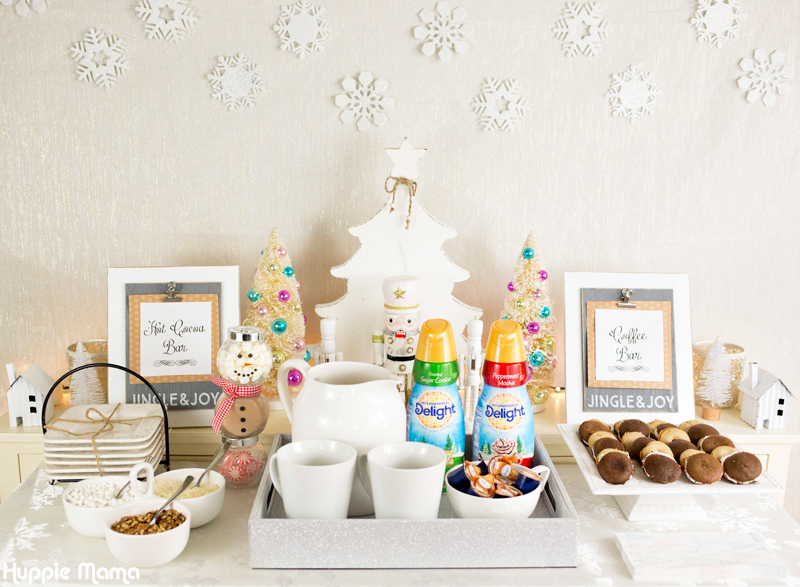 Coffee and Cocoa Winter Party: Beverages
For the Coffee Bar, I placed a large pitcher for coffee, two mugs, and a variety of flavors of coffee creamer in a large sparkly silver tray. Seasonal flavors are a fun addition to your holiday parties, but can be added to your regular morning coffee, too!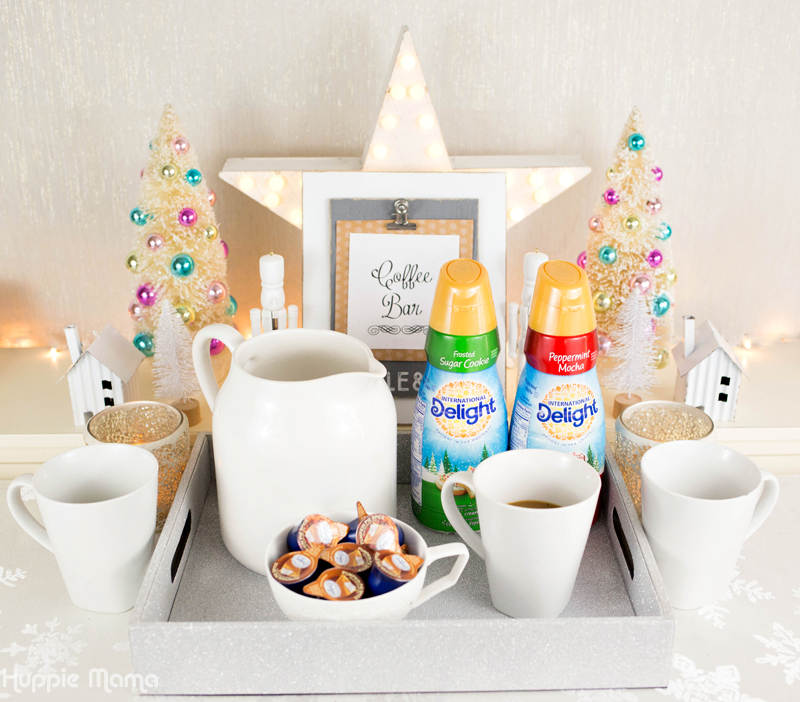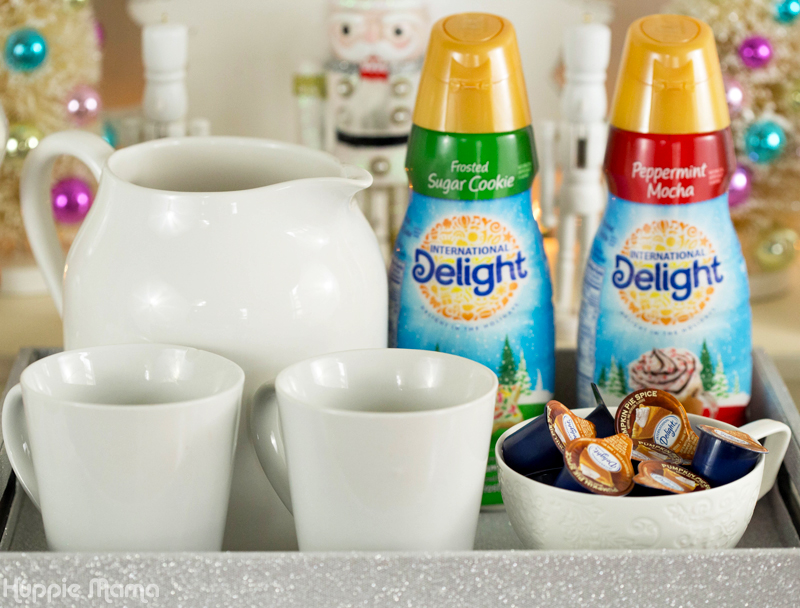 For the Hot Cocoa Bar, I prepared cups of hot cocoa for the children (and maybe even one for myself) using milk to make it extra creamy. I set out a dish that has micro-mini marshmallows and some other toppings for the desserts that are to come!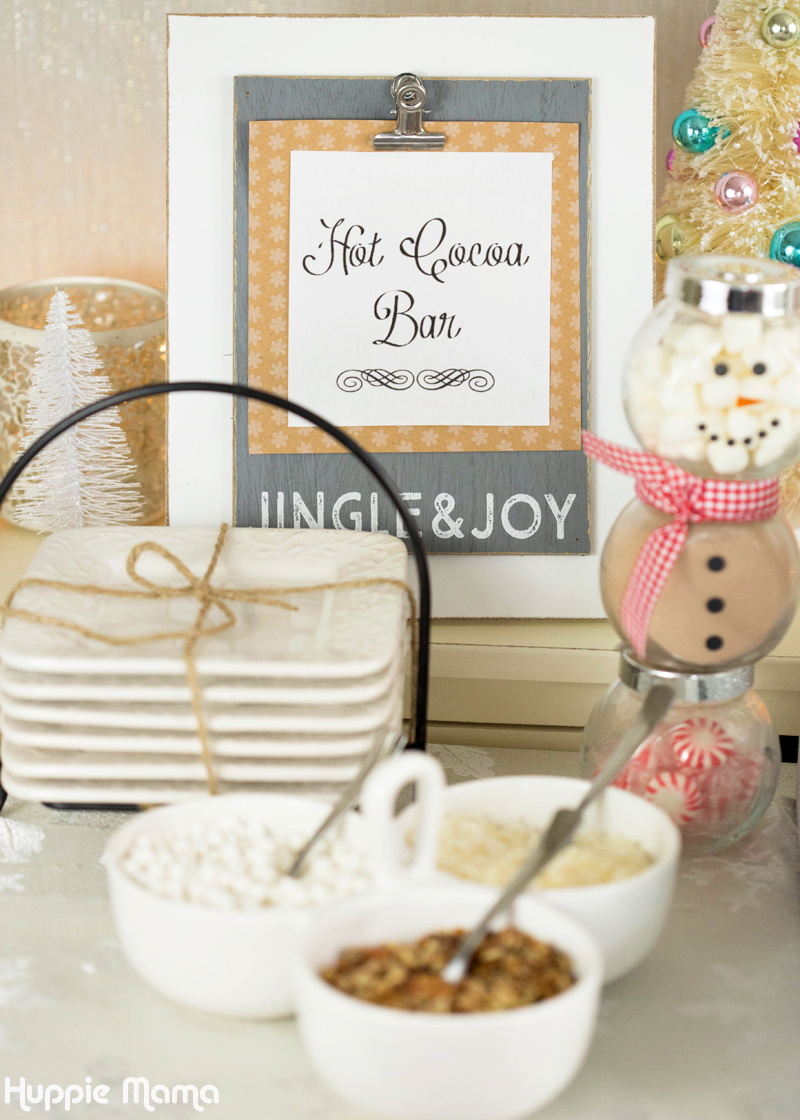 I wanted to make cups for the kids that were fun and festive, but also not breakable. I purchased plain white styrofoam cups and added silver or gold glitter tape around each one. It's a simple touch, but I know they loved it!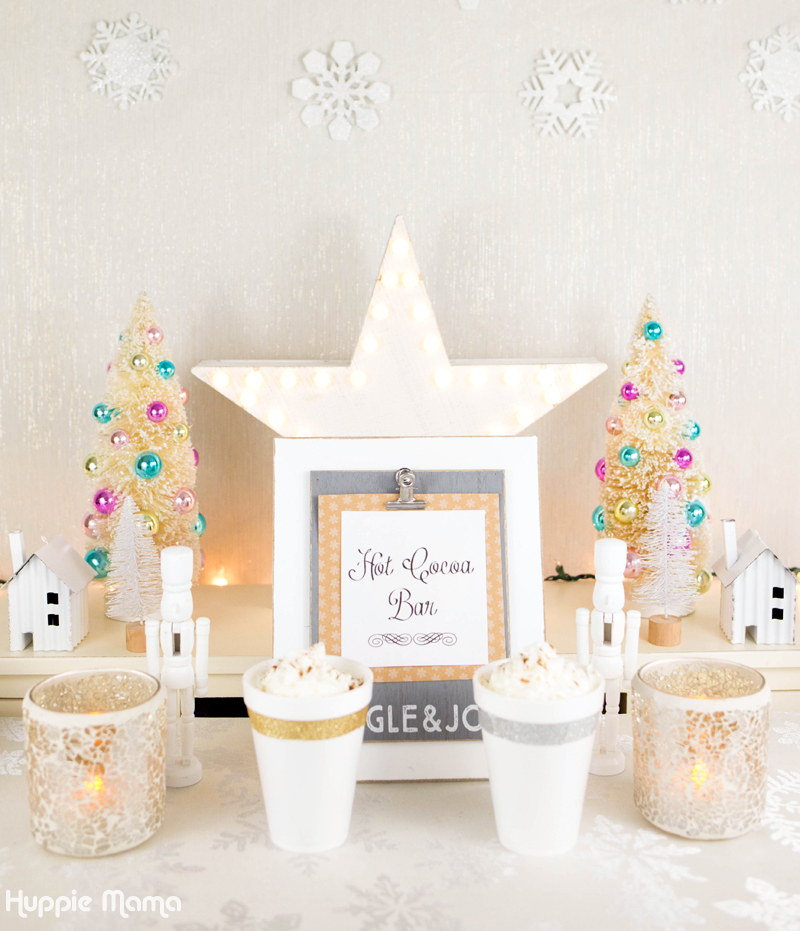 I served the hot cocoa topped with whipped cream and a sprinkle of cinnamon to give it that delicious wintry flavor, and the kids added micro-mini marshmallows to the top. It's such a delicious treat to drink while decorating the Christmas tree.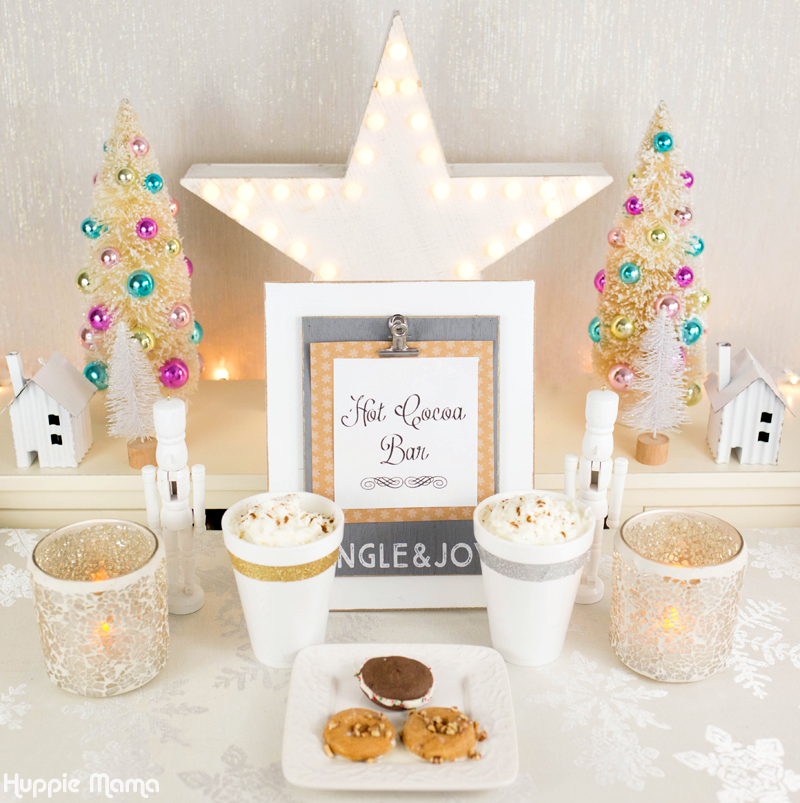 By now, you've probably noticed the sweet treats on the table, too, right? You need some snacks while decorating the tree, and these are simple to make. Check out the recipes below!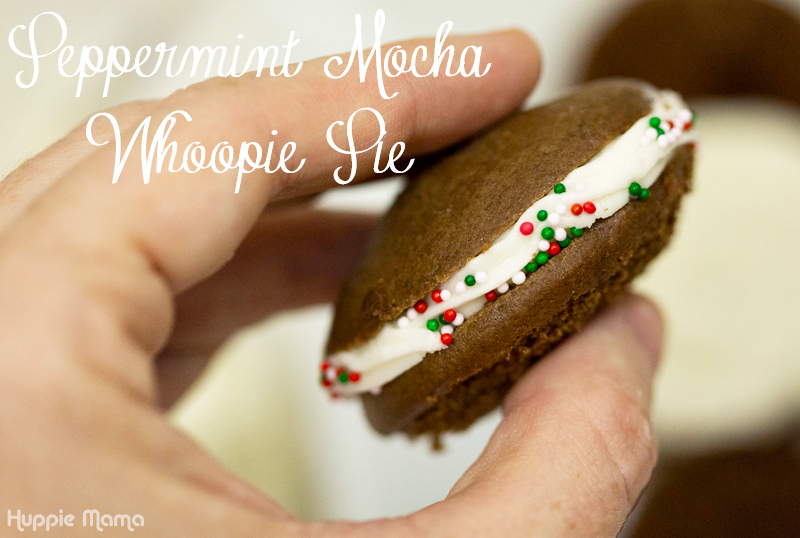 Coffee and Cocoa Winter Party: Recipes
These directions come with a confession. Bloggers tend to make everything look easy, right? Well, that is not really the case. I was so excited about my recent dessert maker, which included inserts to make doughnuts, whoopie pies, and brownies. Well, I was able to make all of my doughnuts (see recipe below) but it crashed mid-way through making my whoopie pies. This was a good thing, though, because now I can tell you exactly how to make these either way.
Whoopie Pie Ingredients:
1 cup all-purpose flour
1⁄4 cup unsweetened cocoa
1⁄2 teaspoon baking soda
1 cup International Delight Peppermint Mocha creamer
4 tablespoons butter, softened
1⁄3 cup sugar
1 egg yolk
Peppermint Mocha Buttercream Ingredients:
3/4 cup butter
2 1/2  cups powdered sugar
2 – 3 T  International Delight Peppermint Mocha creamer
Directions:
Preheat your oven to 350 degrees. In a stand mixer, combine butter, sugar, and egg yolk until fluffy. Add the International Delight Peppermint Mocha creamer. Sift together the flour, cocoa, and baking soda. Add the dry ingredients to the wet ingredients until just combined.  Using either a special tin or a piping bag filled with the batter on a lined baking sheet, make 24 individual whoopie pies. Make sure the whoopie pies are thick as they will be sliced in half and filled. Bake for about 12 minutes.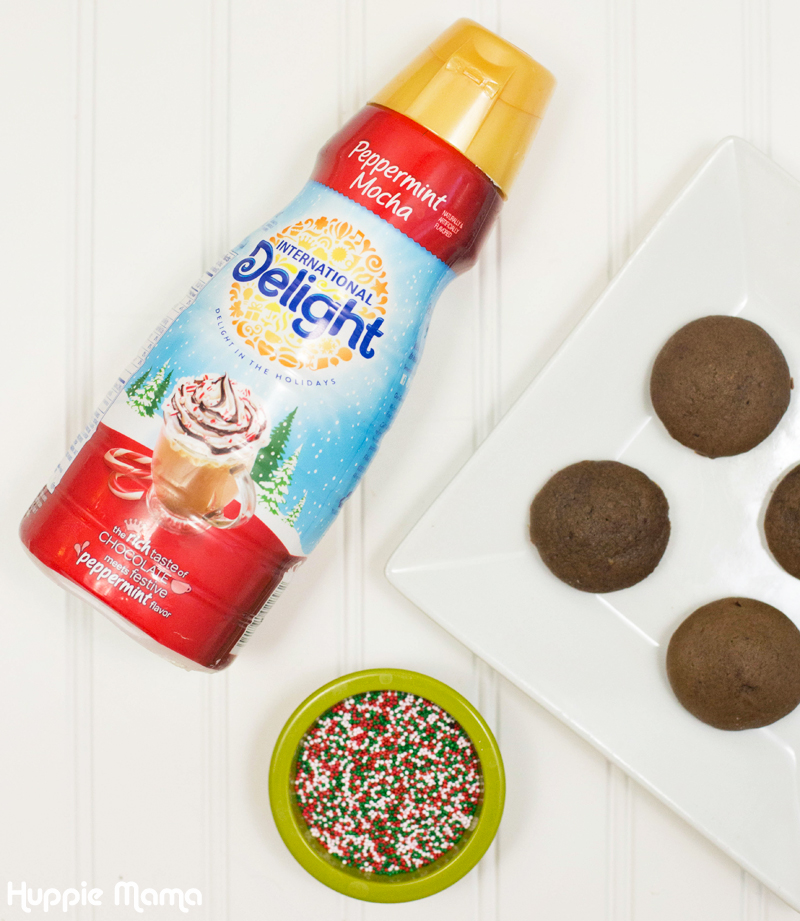 Next, make the buttercream by combining the butter, powdered sugar, and International Delight Peppermint Mocha creamer in a stand mixer. Begin on a low speed and increase to form a stiff buttercream. Place inside a piping bag. When the whoopie pies have cooled completely, fill each one with the buttercream.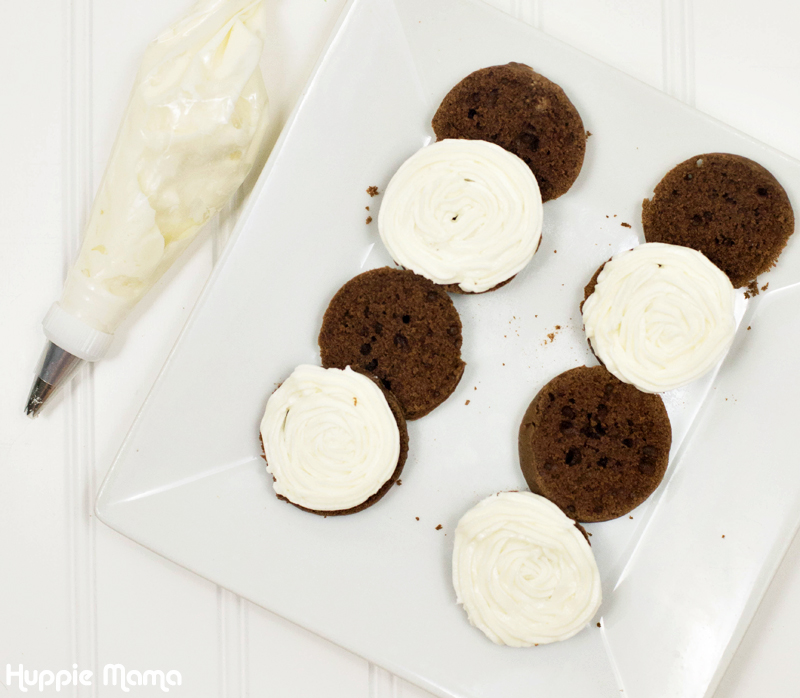 For a festive twist, add sprinkles along the edge, where the buttercream is exposed. Now they are ready to serve at your Coffee and Cocoa Winter party!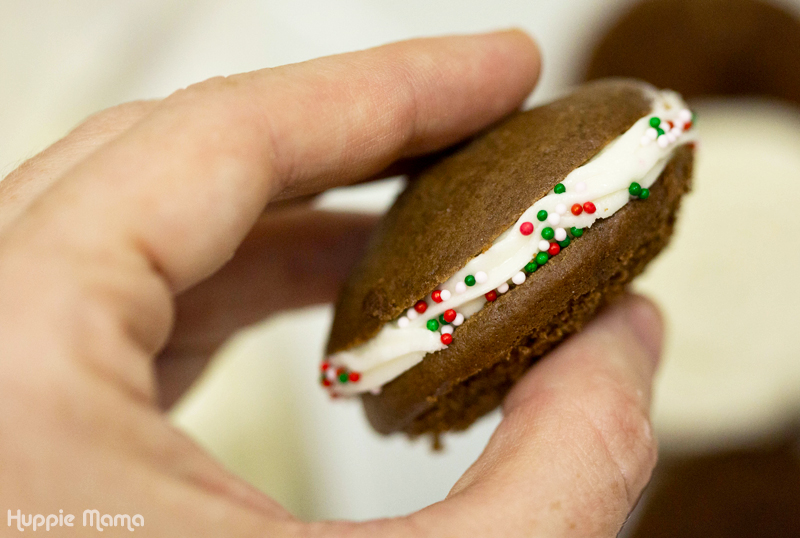 For a second treat, I made these Sugar and Spice Mini Doughnuts. See recipe below!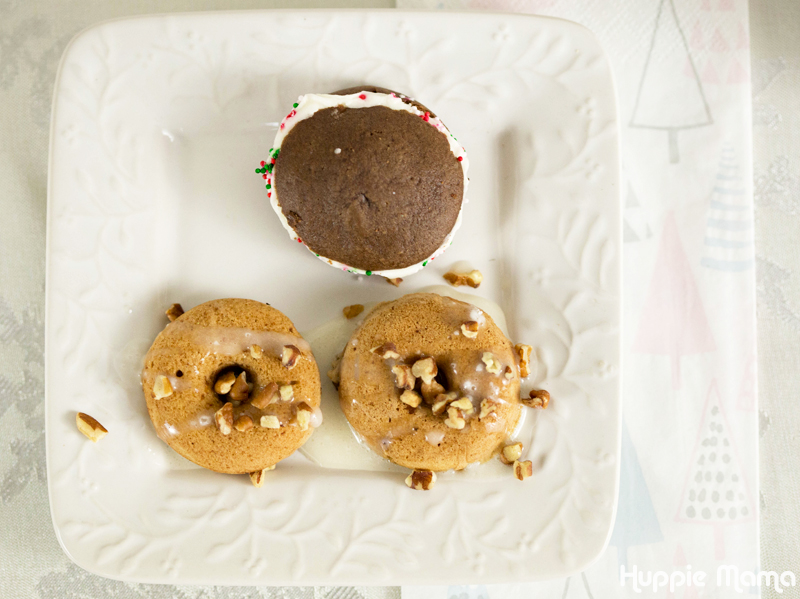 Sugar & Spice Mini Doughnuts
Mini Doughnut Ingredients:
2/3 cup all-purpose flour
1/4 cup brown sugar
1 1/2 t baking powder
1/2 t pumpkin spice
1/3 cup International Delight Sugar Cookie creamer
2 T sour cream
1 egg white
Pumpkin Spice Glaze:
2 International Delight Pumpkin Spice single serve cups
1/2 c powdered sugar
Optional Toppings:
Chopped pecans
Shredded coconut
Directions:
In a stand mixer, combine the International Delight Sugar Cookie creamer, sour cream, sugar, and egg white. In a separate bowl, sift together flour, baking powder, and pumpkin spice. Slowly add the dry ingredients to the wet ingredients until just combined. I prepared these mini doughnuts in a dessert maker. I followed the manufacturer's directions by plugging it in, allowing it to preheat, and cooking the mini doughnuts for 6 minutes before removing.
To make the glaze, whisk together the International Delight single serve cups and powdered sugar. This can be drizzled over the doughnuts, with pecans and/or coconut sprinkled on top.
This recipe makes about 24 mini doughnuts.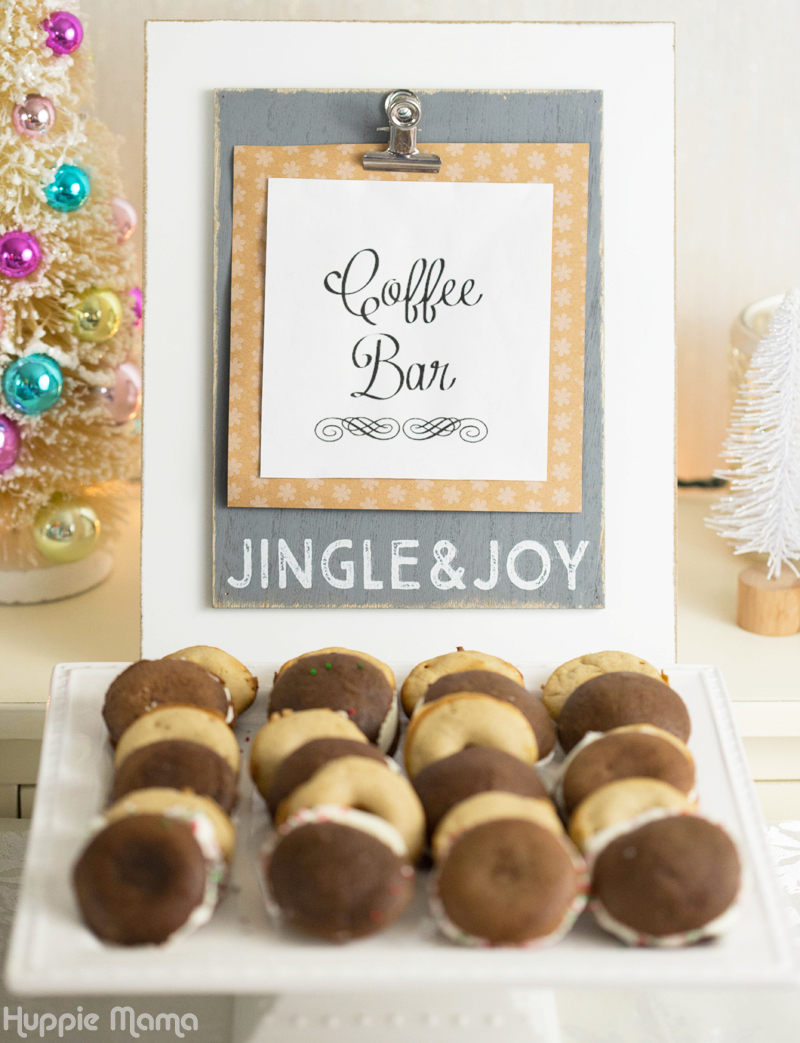 And then my party table was complete, just in time to start decorating the Christmas Tree as a family! I loved looking over at this beautiful set-up as we found all of our favorite ornaments and added them to the tree together.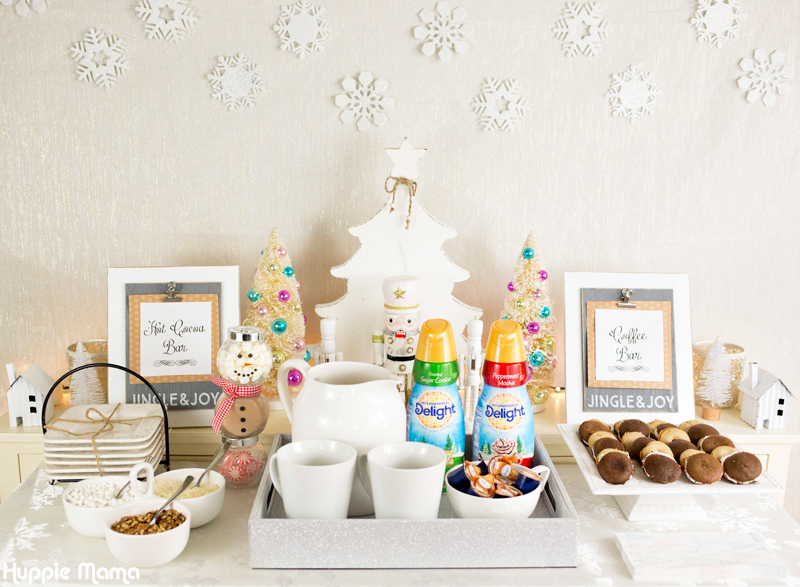 Hope you enjoy recreated this Cocoa and Coffee Winter Party!
Pin these Cocoa and Coffee Winter Party ideas below!