Celebrate summer with a Cajun Lobster Boil, my own Northeast meets Louisiana recipe!
Years ago, we had an end-of-the-summer family tradition. We would head to our local seafood restaurant and order lobsters and crabs by the bucket. These buckets of delectable seafood also included fresh vegetables and spicy sausage, all prepared in a delicious broth. Unfortunately, family dynamics changed and we abandoned this annual tradition. This year? I'm bringing it back! But not at our local seafood joint, but rather in my own kitchen. Here's how you can celebrate summer with a Cajun Lobster Boil, my own Northeast meets Louisiana recipe!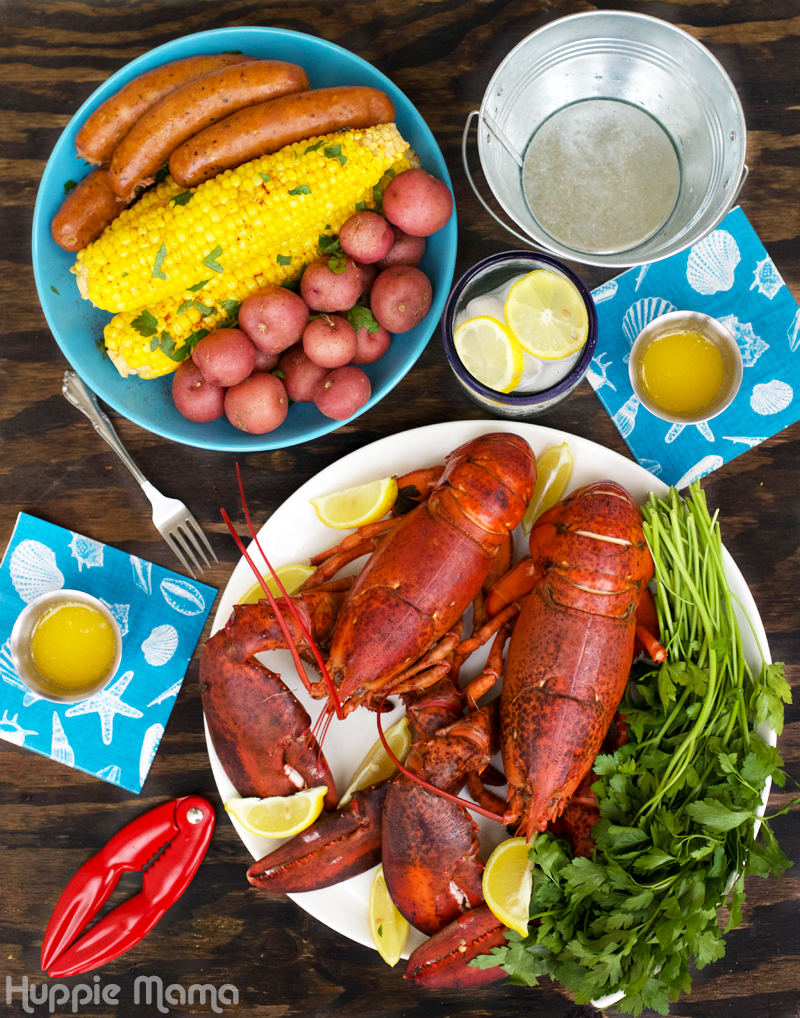 Cajun Lobster Boil Ingredients:
2 Maine lobster (about 1.5 – 2 pounds each)
2 cans of Swanson Chicken Broth
Packet of Cajun crab boil
4 ears of corn
2 pounds of small red potatoes
4 andouille sausages
2 lemons
Fresh parsley
Melted butter (optional)
Cajun Lobster Boil Directions:
Gather all of the ingredients. I purchased two live lobsters at a small Italian market near my house and quickly steamed them. I thought it would be a little weird to have live lobsters crawling around my blog photography. Two lobsters is enough to serve four people.  If you cannot find lobsters (or you prefer a different seafood), feel free to substitute whole crabs, crab legs, shrimp, crawfish, or even clams. They would all make for an incredible dinner!
To make the broth, combine two cans of Swanson Chicken Broth, 4 cups (1 quart) of water, the juice of a lemon, two tablespoons of freshly-chopped parsley, and a packet of Cajun crab boil. Generally when I think to use chicken broth, it's in hearty Fall and Winter soups and stews, but it flavors the Cajun broth beautifully in this summer recipe while adding nutrients as well.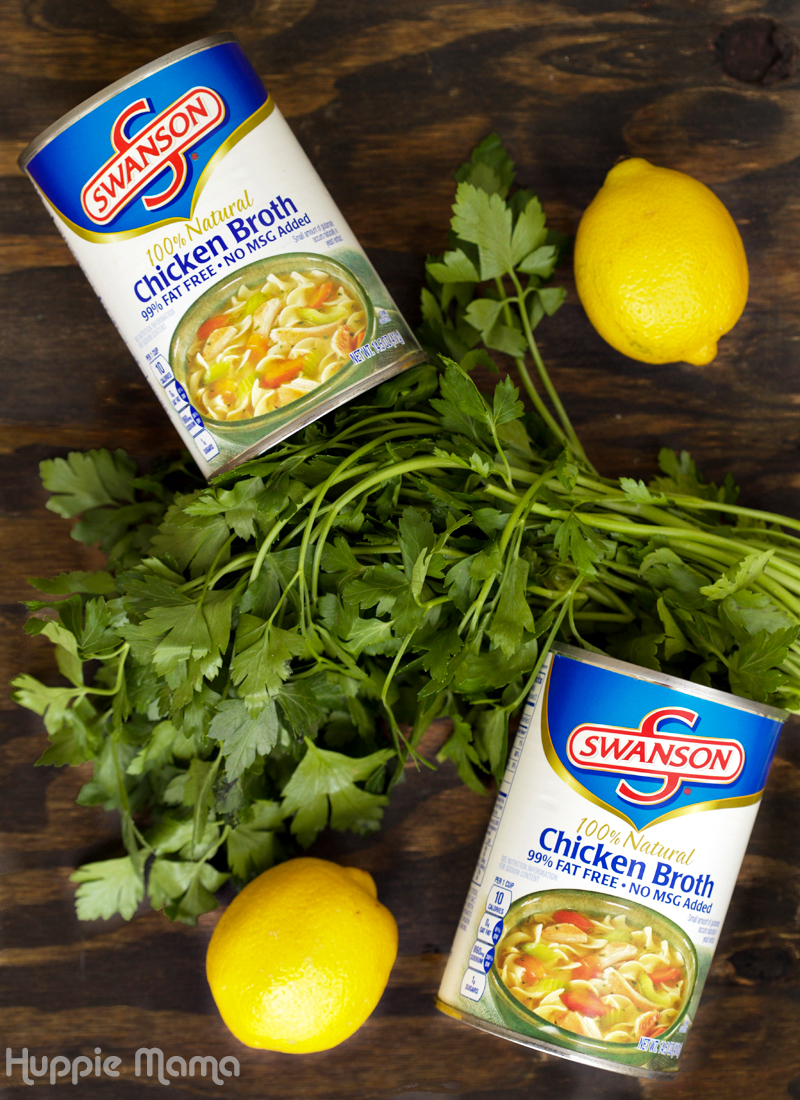 Once the broth has come to a boil, lower to a rolling simmer. Add the whole red potatoes and corn on the cob. Cook about 10 minutes, then add the sausage and lobster. Depending upon the weight of the lobster, cooking time is between 15 and 20 minutes. At that time, remove the lobster, potatoes, corn, and sausage. Serve with lemon wedges and melted butter for a delicious, traditional lobster preparation with a spicy twist! And don't just pour that delicious broth down the drain. Use it as a base for your next soup or stew. It would make a delicious gumbo or chowder!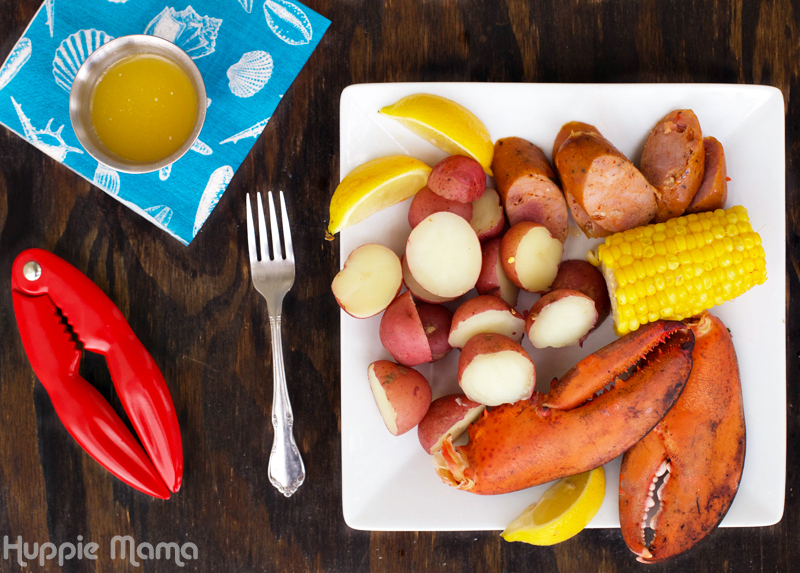 Would you like to recreate this Cajun Lobster Boil recipe at home?
Pin the Cajun Lobster Boil recipe below!