I received annual passes in exchange for this post. The opinions expressed are honest. 
A few weeks ago, we had a fun day with friends visiting the South Florida Science Center. It's an interactive museum for children in West Palm Beach. I will start with what appeared to be the children's favorite room: the Aquariums of the Atlantic. The aquarium room had lots of different tanks for the children to explore with all different types of saltwater and freshwater creatures. They loved seeing the barracuda, sharks, tropical reef fish, and crustaceans in all of the tanks. There was even an employee feeding the fish while we were there, and the kids that it was so cool!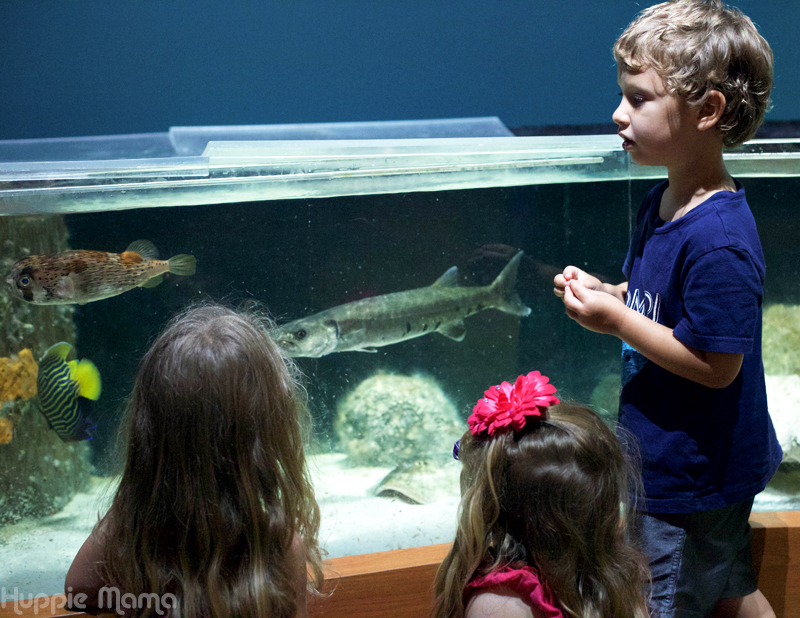 In the adjoining room, the Florida Conservation Station, the kids got to put on their lab coats and pretend to be scientists. They checked out all different animal skulls together and learned about a variety of living things in Florida.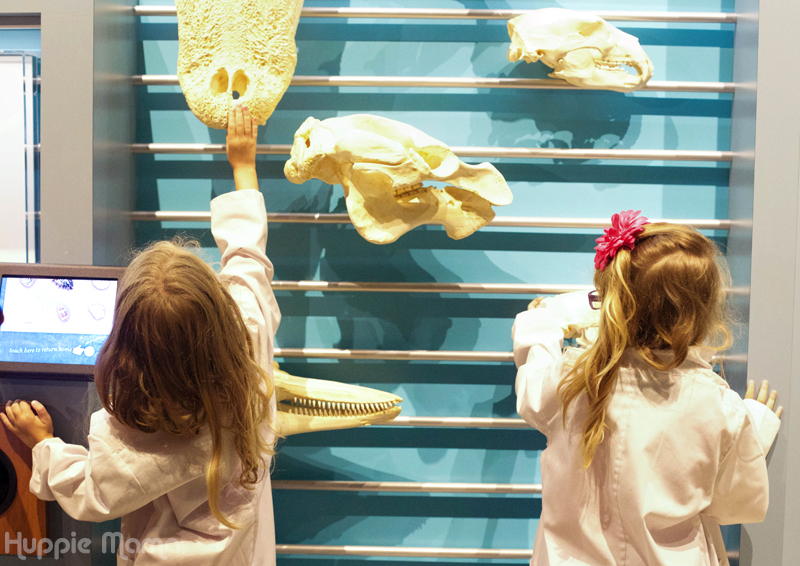 Next up? The States of Matter Room. Here, the children learned hands-on about electricity, magnetism, and wind, as well as the differences between solids, liquids, and gases.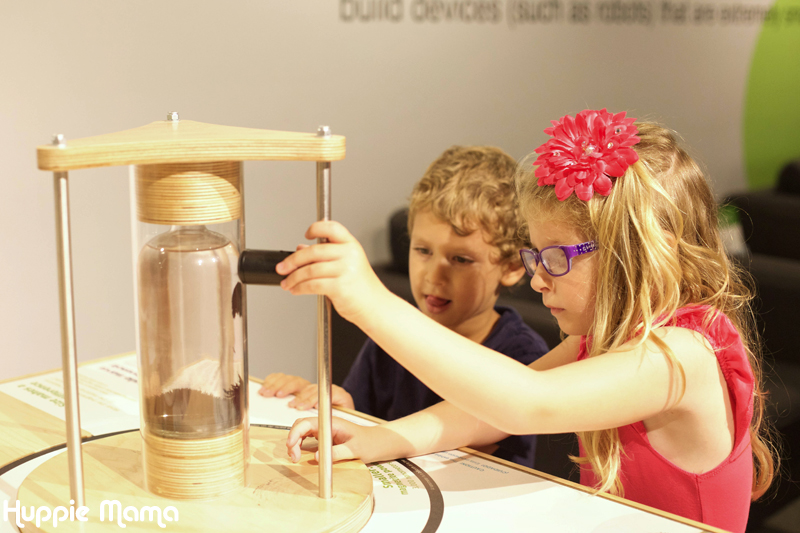 Lydia really enjoyed this wind machine! She had fun posing as her hair went flying everywhere. What a little ham!
Afterwards, we moved into the Discovery Center. This area is specifically designed for children ages six and under. There were so many hands-on activities to experience! Of course, the large water table was a hit with all of the kids. Children this age seem to love almost any type of sensory play.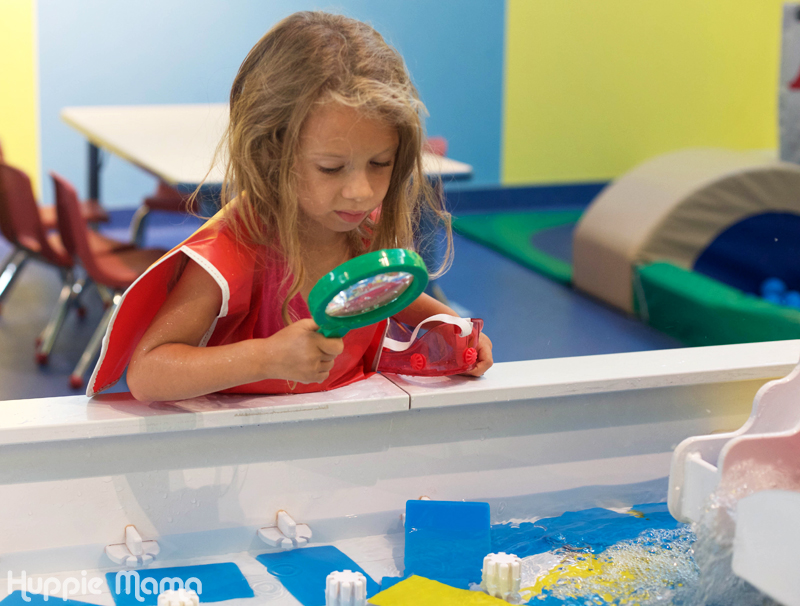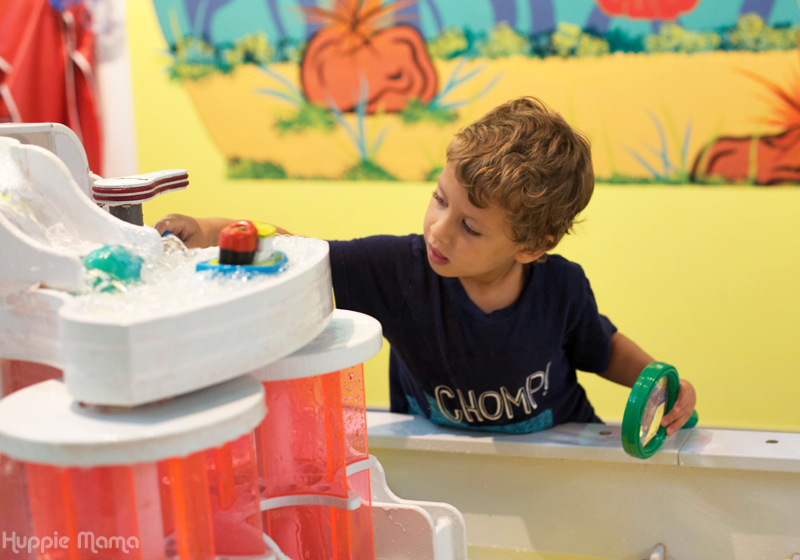 I think this was my favorite part! It's a really cool lit-up wall that reminds me of a life-sized version of a Lite Brite, one of the toys I loved as a child. The children were able to insert large, multi-colored pegs into the wall to make it light up. They had fun play altogether.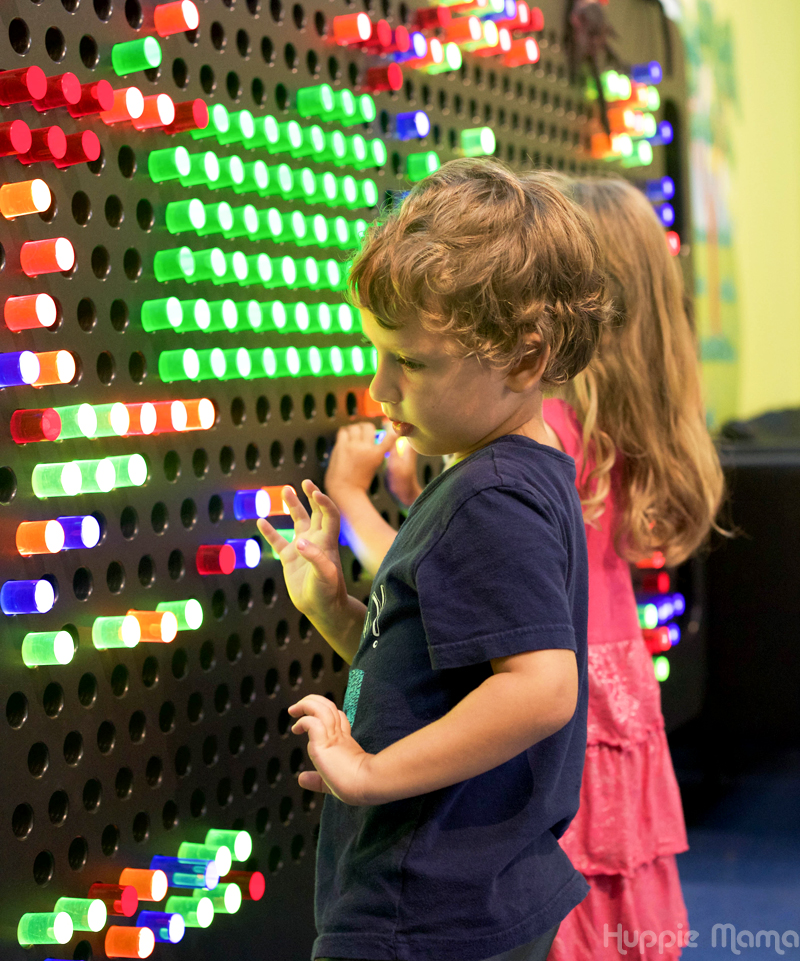 From now through October 18th, visitors can check out the "Eww… What's Eating You?" exhibit. At this exhibit, you will get to:
Journey through an oversized scalp and explore head lice in magnified human hairs.
Pull on the elongated hookworm to view its amazing journey throughout the human body.
Jump as high as you can to ring the top bell and recognize the world's highest and longest jumper
Spin the vintage wheel-of-fortune and find the probability of being host to a parasitic disease.
Play dress-up to look like all types of creatures, including reptiles and insects.
It's a grossly fun room for kids!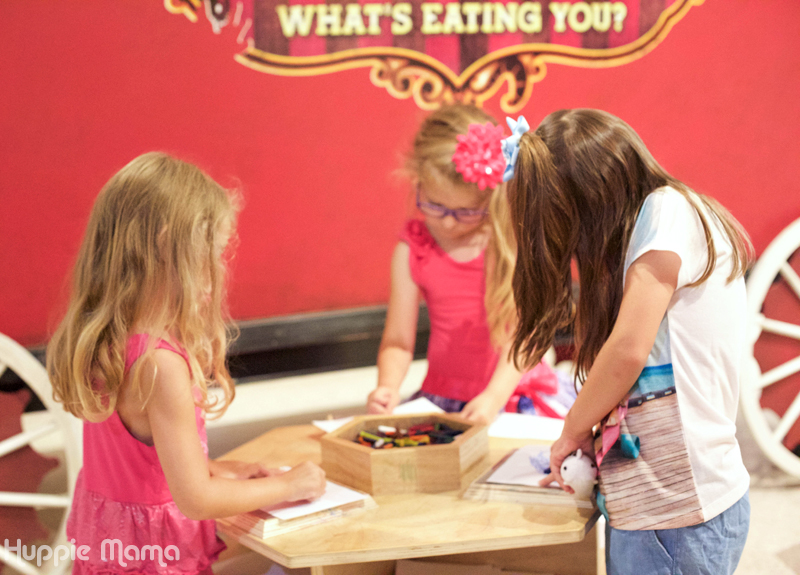 Every kid loves these fun cut-outs. They make great photo opps, especially when a group of children all pose together. How cute are they as see creatures?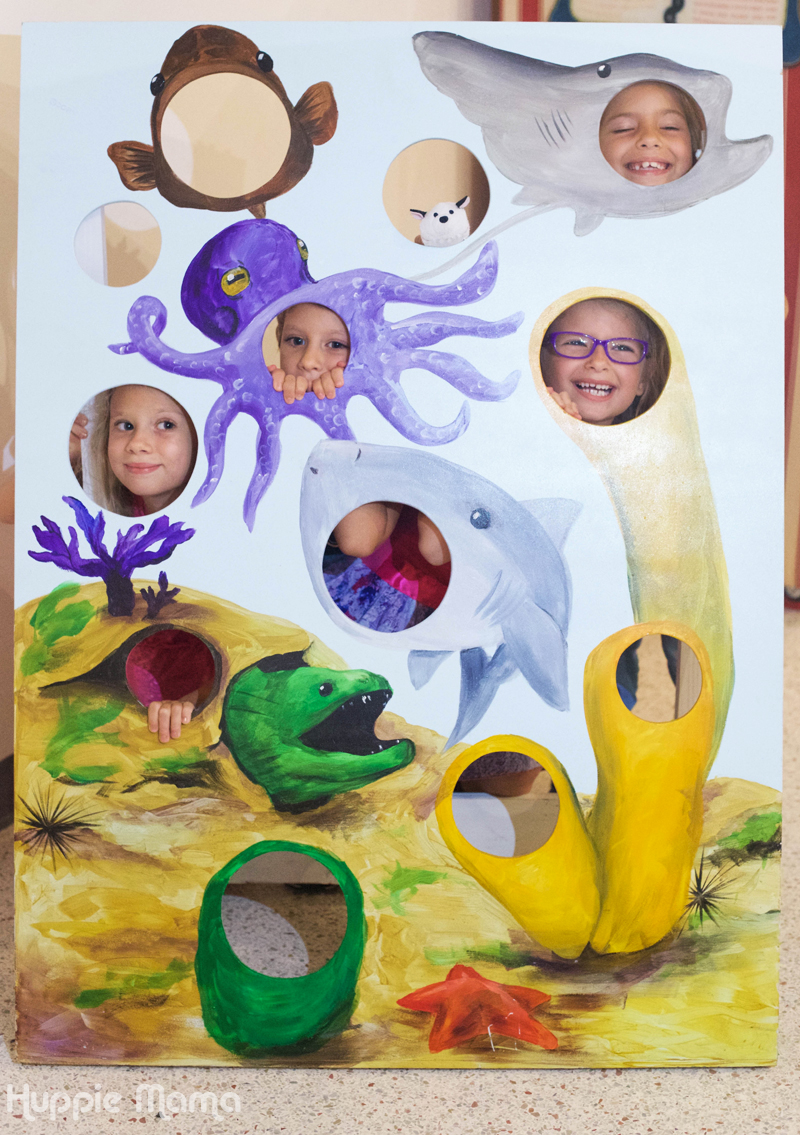 We also took a trip outdoors to dig for fossils. Children can sift through sand to locate shark's teeth or purchase a bucket of dirt in the gift shop to discover different gemstones. As a family, you can travel the nature trails outdoors. This is something we're saving for our next visit to the science center! As we were leaving, we had to snap one final picture running from the dinosaurs. Roar!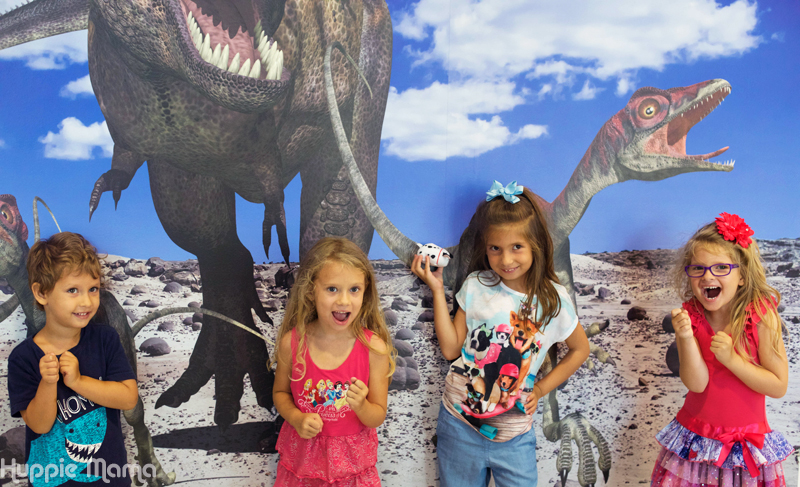 Are you looking for a fun day in South Florida with your children? If so, check out the South Florida Science Center, right next to the Palm Beach Zoo. The science center also has a really cool planetarium that you can visit for an additional fee. We watched a movie about the contest that Google is hosting to reward a team, anywhere in the world, who can successfully and inexpensively travel to the moon. It was a great movie!
Visit out the South Florida Science Center website for more information about exhibits and events.