This is a huge school year for my family. My husband is a teacher, so we are used to having to say farewell to our summers together as a family, but this year, my son is beginning PreK two days a week and my daughter is beginning Kindergarten. We have big changes heading our way and we have been doing all we can to prepare! You think Lydia looks ready?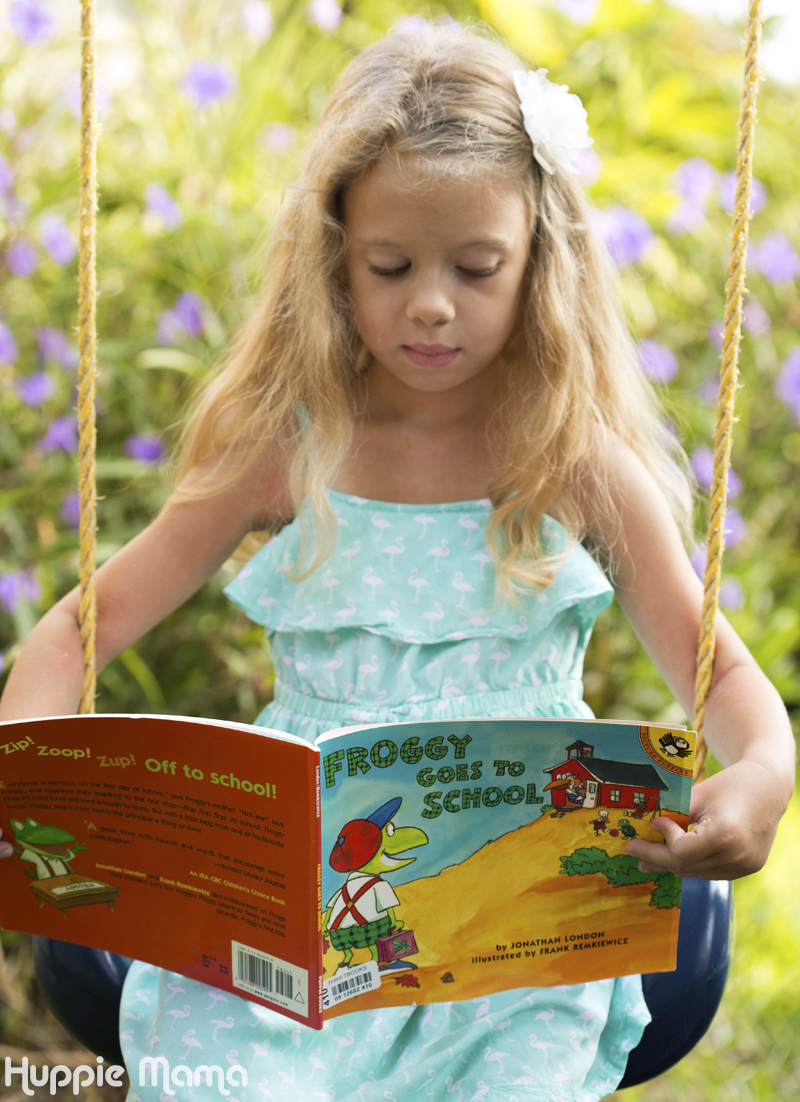 Each month in our home, we work on a different homeschooling theme. We've been so busy this summer, we haven't had a chance to do too much, but for the month of August, it's a Back-to-School theme. We'll be making back-to-school crafts, talking about what school will be like for each of them, shopping for school supplies, and reading books about starting school. I recently found out about an awesome way to get gently-used books at very reasonable prices: ThriftBooks.com. I purchased a great collection of books to help your child learn more about what it will be like to start school.
Here's my Top 10 Books to Start School list: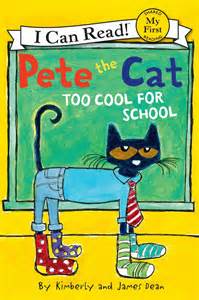 Pete the Cat: Too Cool for School by James Dean
Pete the Cat is one of my absolute favorite children's series. Pete teaches children acceptance of oneself and others, good sportsmanship, how to share, and so many other critical social skills through witty storytelling and fun illustrations. In Pete the Cat: Too Cool for School, Pete has to learn to find his own look that is perfect for school!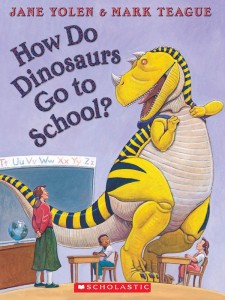 How Do Dinosaurs Go To School? by Jane Yolen
The How Do Dinosaurs series presents fun topics like how to play with friends and how to eat food by showing children how over-sized dinosaurs may break all the rules… but actually end up using manners and following directions. In How Do Dinosaurs Go To School? the dinosaurs do a great job in their classrooms!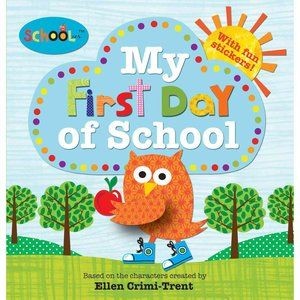 Schoolies: First Day of School by Ellen Crimi-Trent & Roger Priddy
The Schoolies are super-cute animals that play nicely and learn to follow the rules at school. In My First Day of School, Spencer shares his nervous anticipation as he begins school. The story tells all about what he does on the first day – math, reading, recess, lunch – and what fun he had!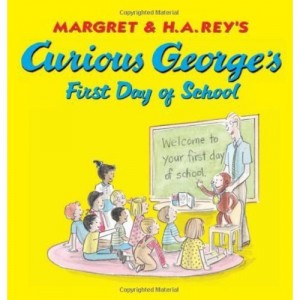 Curious George's First Day of School by Margret & H. A. Rey
Curious George is such a classic children's series. In Curious George's First Day of School, the silly little monkey is at it again, causing trouble while simultaneously entertaining children and solving problems. At the end of the book, the teacher and children cannot wait for George to visit the school again.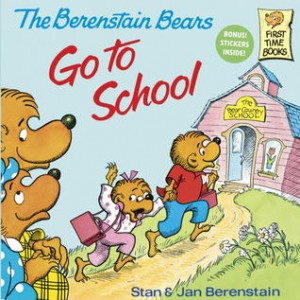 The Berenstain Bears Go to School by Stan & Jan Berenstain
Another timeless series is the Berenstain Bears. Like my daughter Lydia, Sister Bear is starting her first day of school and wants to know all about what she will be doing each day. She has so much fun playing with blocks, painting, and listening to stories in her new classroom.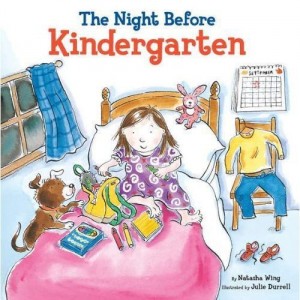 The Night Before Kindergarten by Natasha Wing
The Night Before Kindergarten follows the format of The Night Before Christmas (one of my childhood favorites), with fun rhymes and stories about preparing for the first day of Kindergarten. They even remembered to include the misty-eyed parents who get a little emotional sending their little ones off to school for the first time.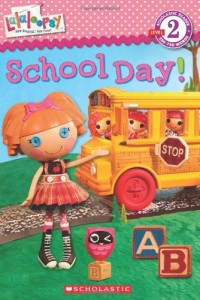 Lalaloopsy: School Day! by Jenne Simon
My daughter loves Laloopsy, and this is a really fun book! In Lalaloopsy: School Day!, all of the Laloopsy friends use their imaginations to play school. Rather than having just one teacher, they take turns teaching each other based on their individual interests and talents.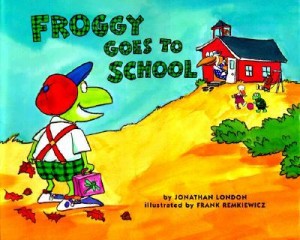 Froggy Goes to School by Jonathan London
I fell in love with the Froggy series of books when I was in college studying to be a teacher. Froggy is a fun-loving school-aged frog who goes on play dates, sleep-away camp, gets a pet, and becomes a big brother. In Froggy Goes to School, Froggy learns what it's like to ride the bus, make new friends, and try to focus on his teachers without getting distracted.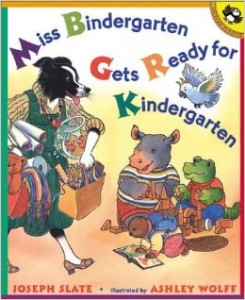 Miss Bindergarten Gets Ready for Kindergarten by Joseph Slate
Most children's stories about going to school describe the children's reaction to their new setting. In Miss Kindergarten Gets Ready for Kindergarten, readers also learn what it's like for teacher. They're nervous sometimes, too, as they scramble to prepare for the first day!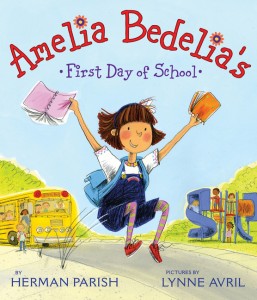 Amelia Bedelia's First Day of School by Herman Parish
The original Amelia Bedelia book is still such a hilarious classic! The new series of Amelia Bedelia books focuses on her being a school-aged child, filled with curiosities and misadventures.
Do you have a child beginning school this year? If so, check out ThriftBooks.com to purchase gently used back-to-school books. With so many options, starting as low as $3.59 each, there's a great selection for children of all ages. If you have older children, you can also find novels and textbooks that they may be required to purchase for English and reading courses. Here are a few other great features of this website:
FREE Shipping on US Orders of $10 or more.
Orders are shipped within 24 hours.
The Reading Rewards loyalty program has no annual fee. Members are rewarded with a $5 coupon for every $50 you spend on books.
The Tell-a-Friend referral program gives your friends & family a 15% OFF coupon as new customers. You also get a coupon code for referring them if they sign up within 14 days.
The Wish List will email you the instant an out-of-print book becomes available.
What are you doing to prepare your children for school this year?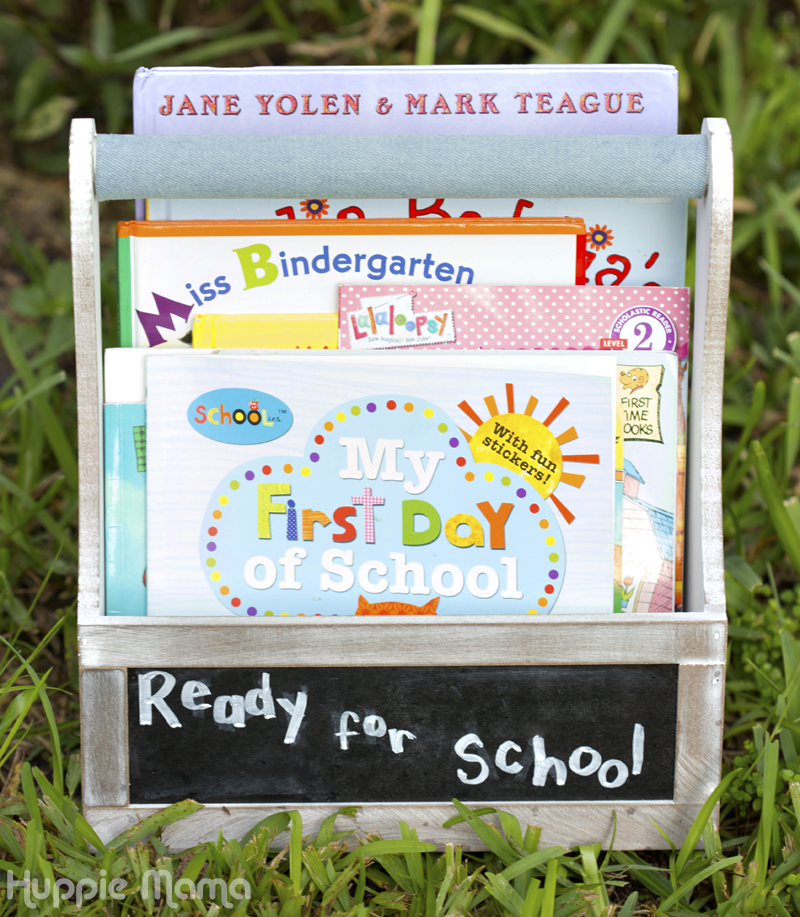 I was selected for this opportunity as a member of Clever Girls and the content and opinions expressed here are all my own.