This #PutItOnARitz shop has been compensated by #CollectiveBias, Inc. and its advertiser. All opinions are mine alone.
In case you couldn't figure this out from the numerous posts I have written over the last 5 years, I love cheese! I could probably live off of cheese, crackers, and a few accompaniments. Creating a beautiful cheese plate for dinner is one of my favorites. My kids and husband love it, too. We love to combine different types of crackers, cheese, and spreads to create the perfect bite. If you're trying this at home, you should consider buying a beautiful ceramic plate from Far & Away to enhance the presentation of your cheese plate. Upload an Instagram photo of your RITZ® cracker creation with #putitonaritzcontest for a chance to win a $100 Walmart e-gift card.
Here are the basics to selecting cheese for your cheese plate:
Blue – I absolutely love blue cheese. I find it to be very versatile as it can be added to salad dressings, wing dips, burgers, and steaks. Blue cheese can vary from mild to very pungent in flavor. For a cheese plate served to guests, I tend to select a mild blue cheese. It pairs so well with honey and nuts.
Semi-hard cheese – I always include a cheese that is firm enough to slice, but not dry and crumbly. Cheddar is an easy one because it is a familiar flavor and is readily available in grocery stores. It is great served alone on a cracker and holds up well to meats like salami and pepperoni.
Bloomy-rind cheese – Bloomy rind cheese has a coating on the outside that is actually made of mold, fungi, or yeast. The outer coating is patted down to create the firm exterior. Brie is a soft-ripened, bloomy-rind cheese, along with other cheeses like camembert, double-creams, and triple-creams. It pairs very well with fruit.
Soft cheese – Every cheese plate should include a nice spreadable cheese. This cheese generally has a mild flavor and creamy texture. I chose to serve chevre (fresh goat's milk cheese). On its own, it can be somewhat bland, so it's great to pair with more flavorful toppings, like the pesto and tapenade recipes I have included below.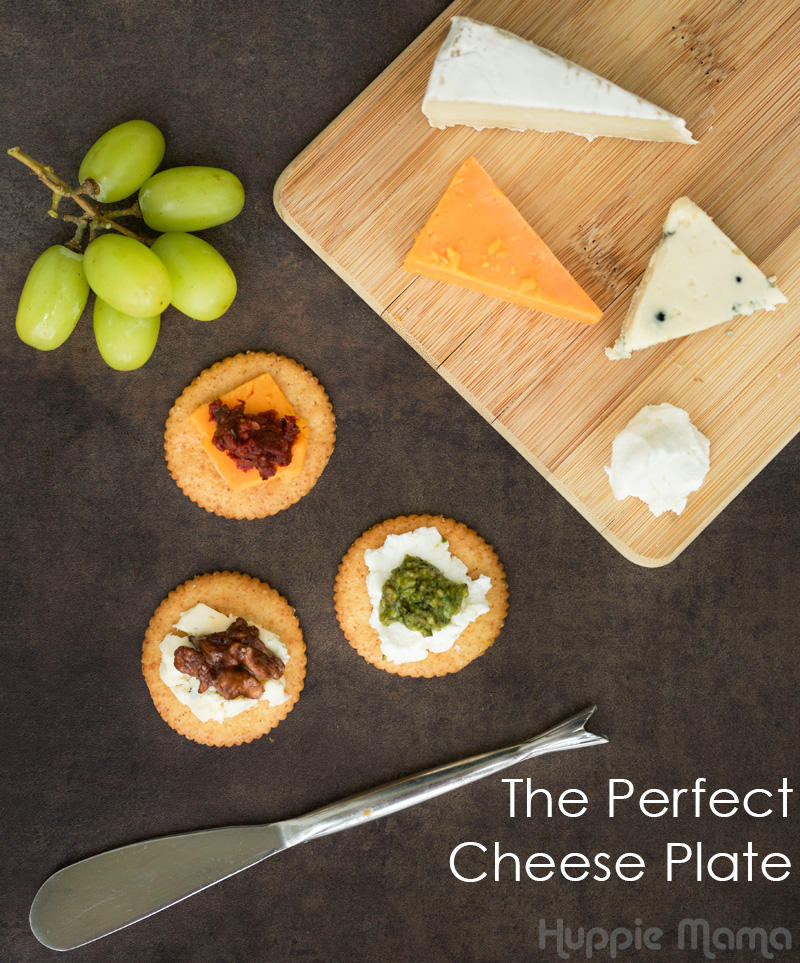 When I build a cheese plate, I love to include a variety of toppings that complement the cheese:
Fruits – Fruits pair so well with cheese. I generally prefer to include either grapes or green apple slices, but you can really go with whatever is fresh and seasonal, like pears in the fall and berries in the summer.
Nuts – Cashews, almonds, walnuts, and pecans can all be added to a cheese platter. They provide both a crunchy texture and an earthy flavor.
Olives – When I first met my husband, he told me he hated olives. You know why? Because all he had ever tried were the black ones you get in the can. Yuck! Try adding a variety of olives, like nicoise, kalamata, or green Sicilian to your cheese plate for that delicious briny flavor.
Spreads – I really enjoy savory dips paired with my cheese. Some of my favorites include tapenades, an olive spread, and pesto, a basil spread.
Doesn't this look delicious?
Click HERE to enter the Snackify Challenge with your own RITZ-topped creation for a chance to win a $100 Gift Card!
Ritz Snackify Challenge Instagram Contest

With each of the spreads I created, I took a classic recipe and added a twist. I love a traditional pesto and a traditional tapenade, but why not have fun by adding different ingredients to create new flavors? While pesto is generally made with pine nuts and tapenade is made with olives, I made my pesto with walnuts and my tapenade with sun-dried tomatoes. Each recipe is really simple: just add the ingredients to a food processor and pulse until a paste-like consistency forms. Serve immediately for the freshest flavors and colors to top your crackers and cheese. Have fun with different combinations of cheeses and spreads.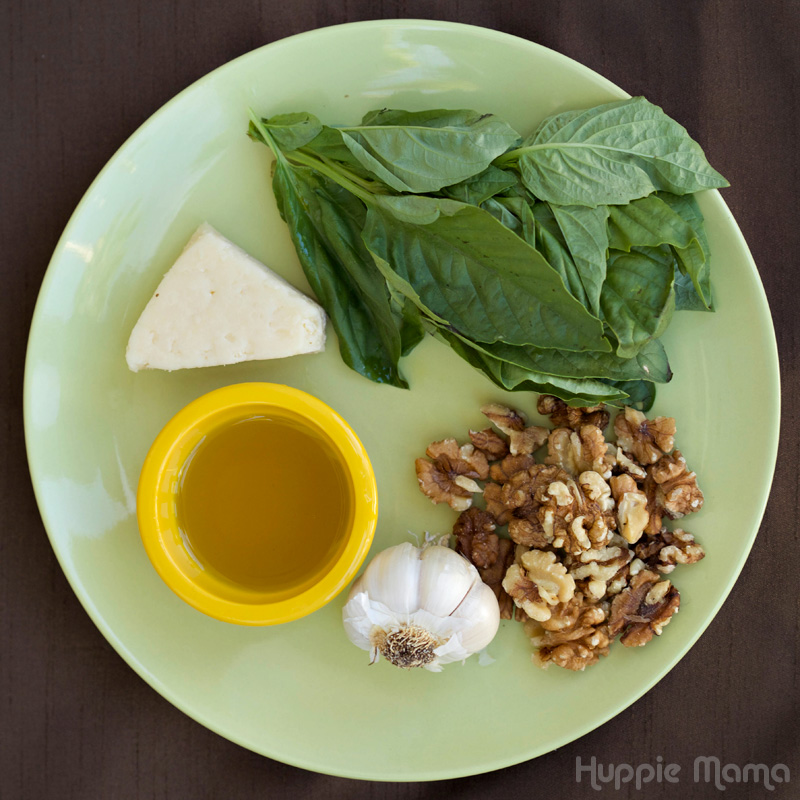 Fresh Basil Pesto
Ingredients:
large bunch of fresh basil leaves
2 T grated parmesan cheese
2 T olive oil
1/4 cup walnuts
1 clove of garlic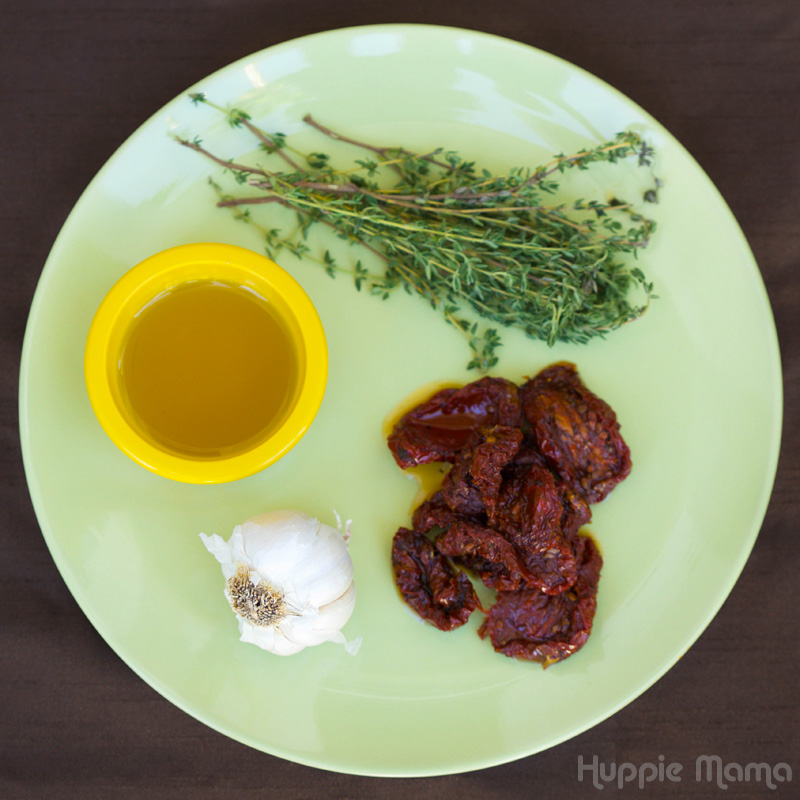 Sun-Dried Tomato Tapenade
Ingredients:
12 sun-dried tomatoes in oil
2 T olive oil
leaves from several sprigs of fresh thyme
1 clove garlic
I love to build a beautiful cheese plate to bring to special occasions. Are you looking for the ingredients so that you can create a cheese plate for your friends and family? <Or just for yourself? I won't judge> Head over to Walmart where you can actually purchase all the cheeses I mentioned above, plus your favorite variety of RITZ® Crackers. I selected the Whole Wheat variety because the neutral flavor is a great foundation for the cheeses and toppings, but RITZ® are actually available in several other flavors, including Bacon, Garlic Butter, and Honey Wheat. Get adventurous and try pairing those flavors with your favorite cheeses!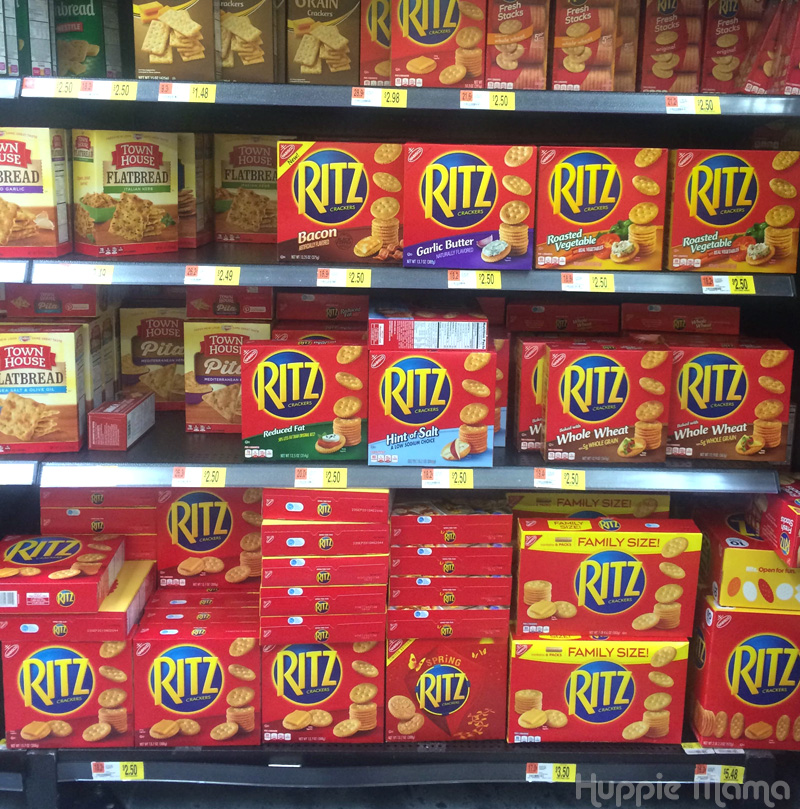 Looking for more ways to top your RITZ® Crackers? I attended an in-store demo at Walmart and discovered these two new recipes. Which do you prefer: the sweet or the savory?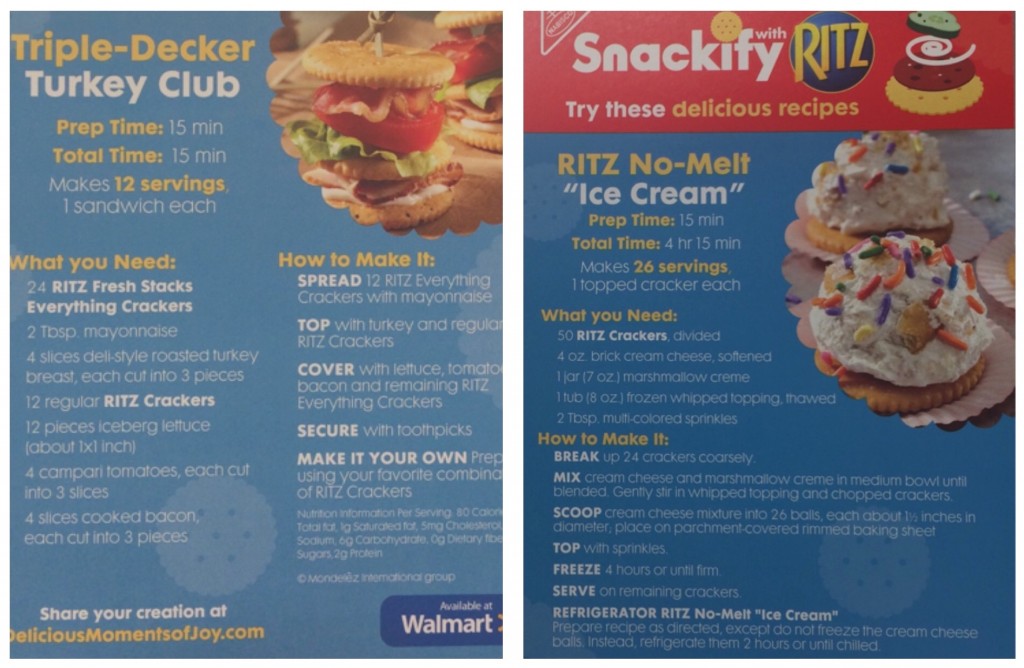 Have fun with your food like I did with mine. Everyone makes crackers dance to karaoke versions of 80s one hit wonders like Taco's "Puttin' on the Ritz", right?