When I was maybe 7 years old, I got a pottery set for my birthday. It was one of my favorite gifts ever. I remember it came in a small cardboard box with clay, some tools, and paint. We kept it in a cabinet in my kitchen. I made all sorts of projects with it, and I used to set up a pretend store with price tags on each item. My friends and family members would shop for items I made, and I would write them receipts on notebook paper. My daughter is a creative child, just like I was, so I knew she'd love Pottery Cool like I enjoyed my pottery set when I was about her age.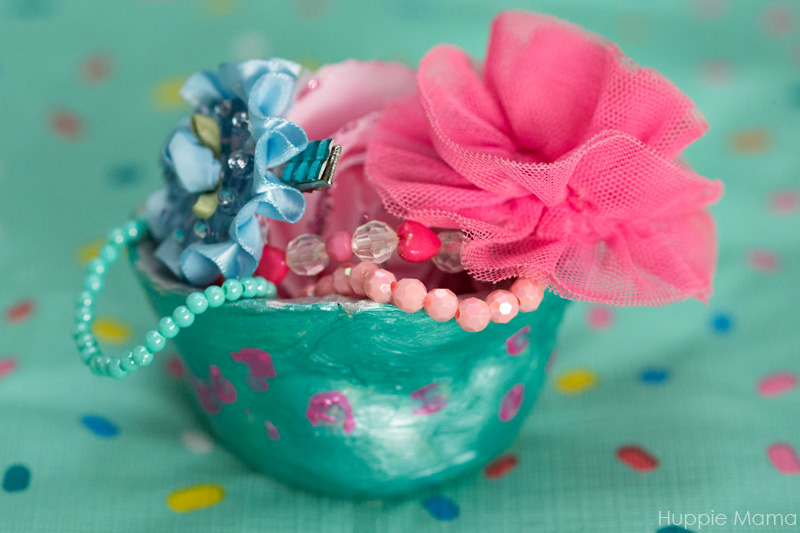 This was such a cool birthday gift that Lydia was so excited to try out for the first time. When you have two children, it's difficult to give them each individual attention, so this was a fun way to have some 'girl time' with Lydia, or should I say, pottery fun time! Her jewelry cup came out awesome! Here's how she made it (with a little help from me).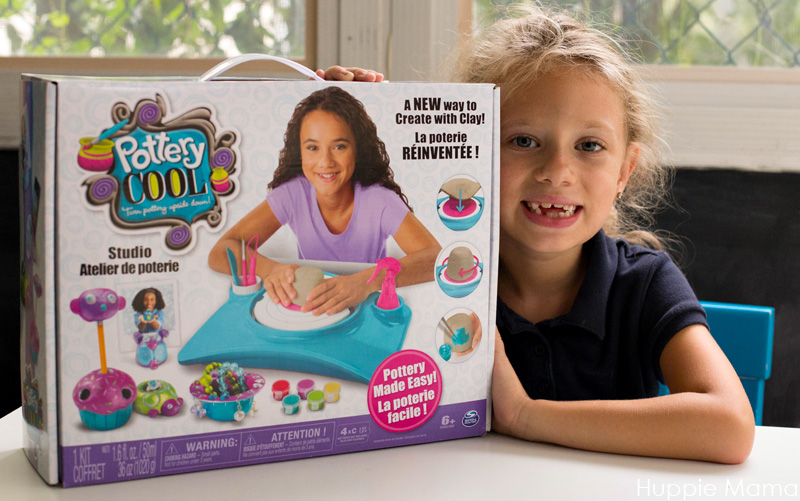 We began by reading through the directions and project ideas, like pencil topper, smartphone speakers, and jewelry holder. Pottery Cool comes with everything you need to get started. We began by making a basic cup. The clay comes in flat discs, so it's easy to get started within minutes of opening the box.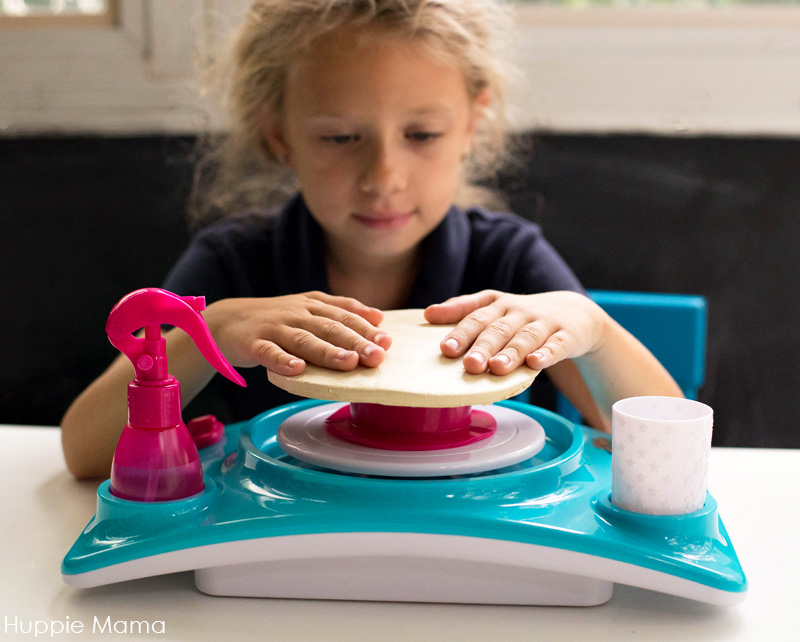 Lydia laid the clay disc over one of the accessories that connects to the pottery wheel. This set comes with a spray bottle that can be filled with water. If the clay feels a little dry or difficult to mold, just spray with a little water to soften and smooth it.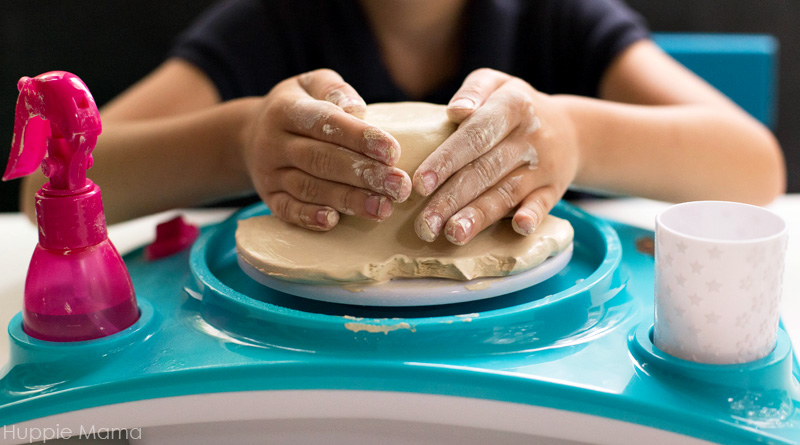 After forming a cylindrical shape, we used the cutting tool to remove the excess clay. Because it is made of plastic, it's safe for children to use independently. We stored the extra clay in a zipper bag for use in the future.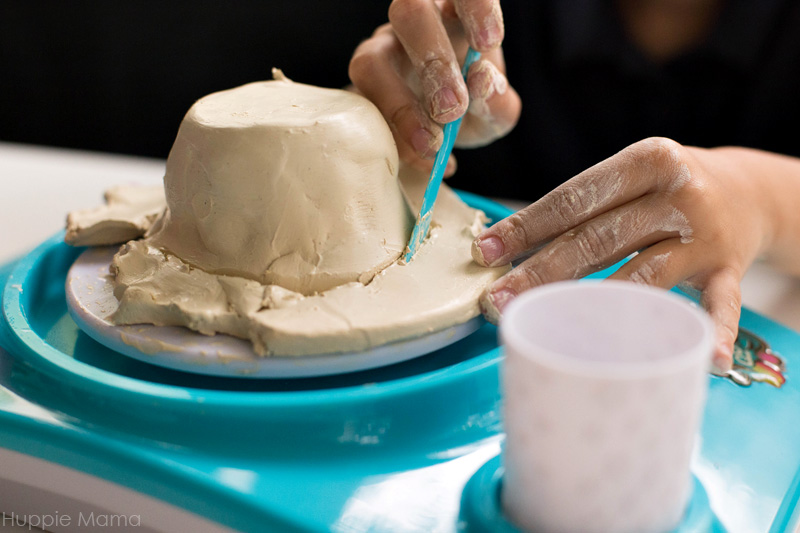 Next, we worked together to smooth out her project. I wanted it to be her work so she can feel confident about what she created, so we left it with some imperfections. That's what makes children's creations so special!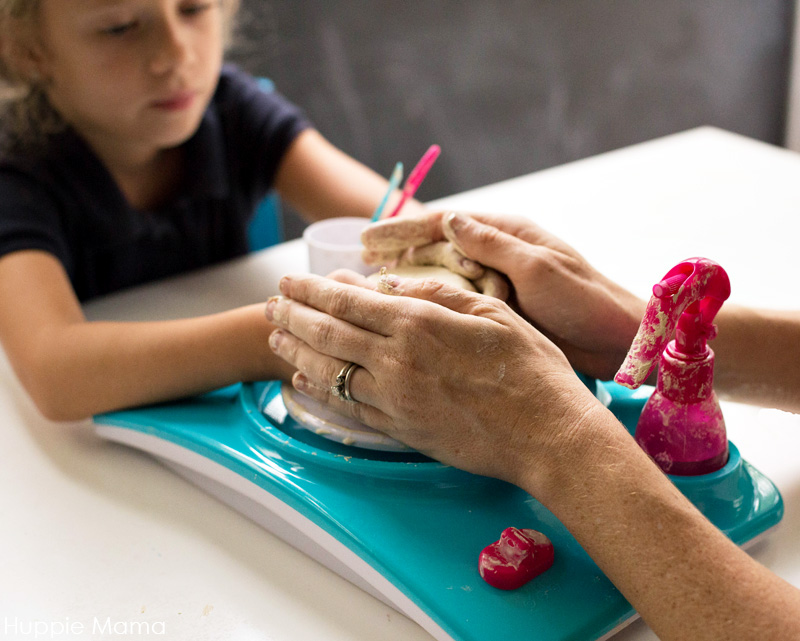 We allowed Lydia's jewelry cup to dry 48 hours because we used a lot of water when trying to smooth it out. If you use less water, you may only need to wait 24 hours for it to dry. When it dried completely, Lydia paint the inside silver and the outside aqua with hot pink spots.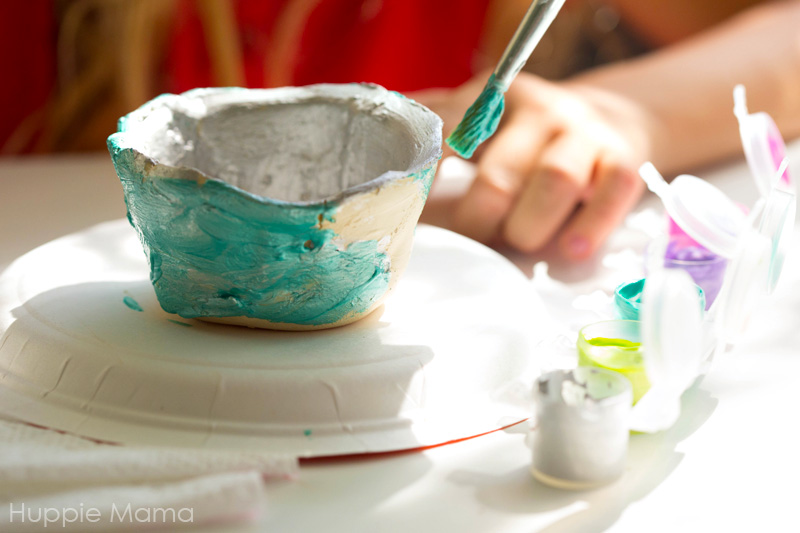 Once Lydia's project dried, she made it into a jewelry cup and placed some of her favorite accessories inside.  With a little practice, she will be able to complete a project start-to-finish on her own.
She was so proud of the project she had made! I think it came out beautiful, and it was fun to create together.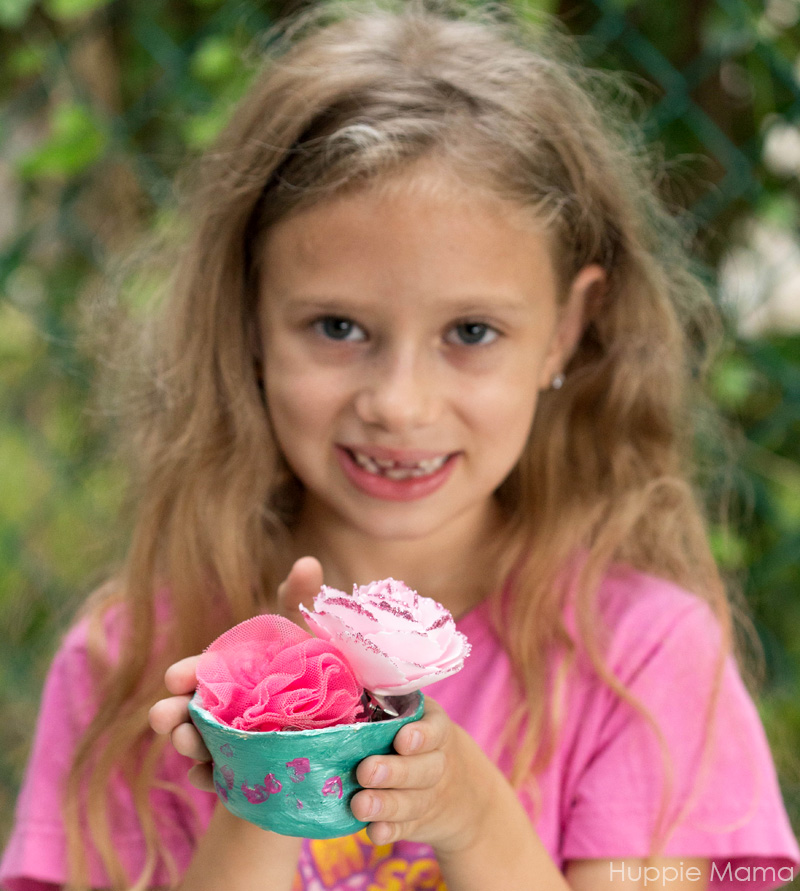 Watch this step-by-step video to see just how simple it is to make your own unique pottery pieces!
This is the perfect gift to let your little artists explore their creative side. Interested in buying a Pottery Cool set for your child? Pottery Cool is available at Walmart.com.
What crafts do you do with your children?

I was selected for this opportunity as a member of CLEVER and the content and opinions expressed here are all my own.