This #WeekNightHero shop has been compensated by #CollectiveBias, Inc. and its advertiser. All opinions are mine alone. 
Breakfast for dinner? Yes. It's one of my favorites, actually. I'm not much of a breakfast eater at 6 am when my kids want to eat breakfast, but 6 pm? Perfect! And while I love to cook everything from scratch, working 40+ hours a week makes that a bit of a challenge. That's why sometimes, I take a few shortcuts. When planning meals, I usually begin with some sort of inspiration, then think of a simple way to incorporate that 'inspiration' into my meals. For these two 'Breakfast for Dinner' dishes, I began with the following ingredients: peppers and cheese.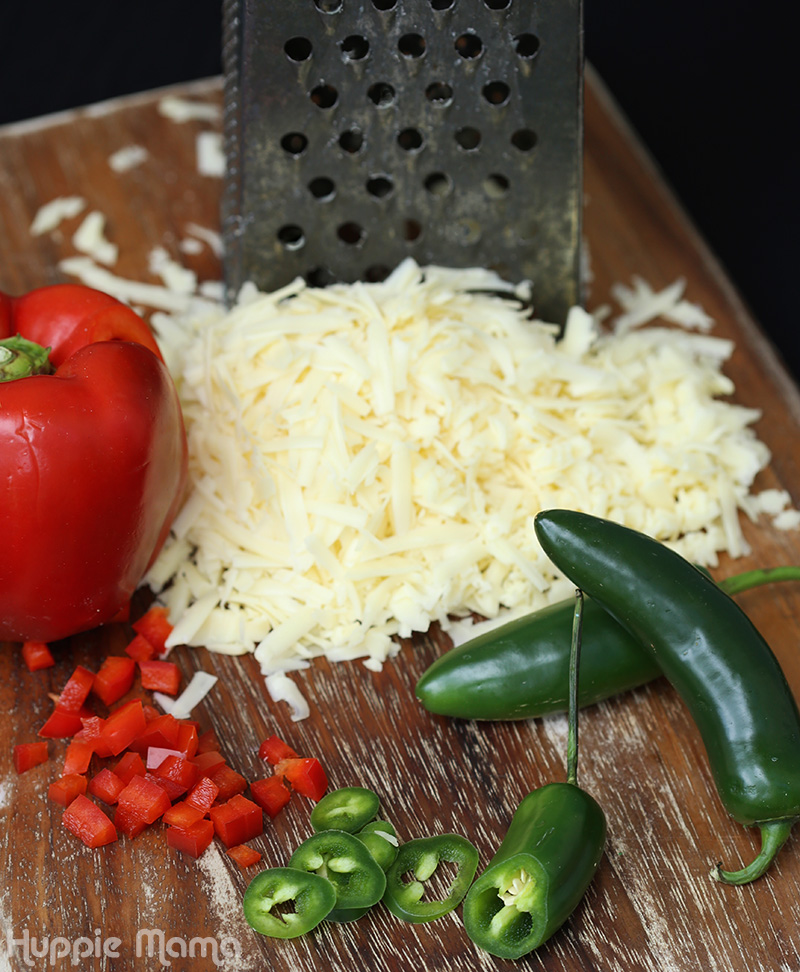 These ingredients inspired me to prepare two separate dishes: Huevos Rancheros and Southwest Biscuits and Gravy. Each dish took less than a half hour to prepare and provides a balanced meal, with vegetables, protein, grain, and dairy.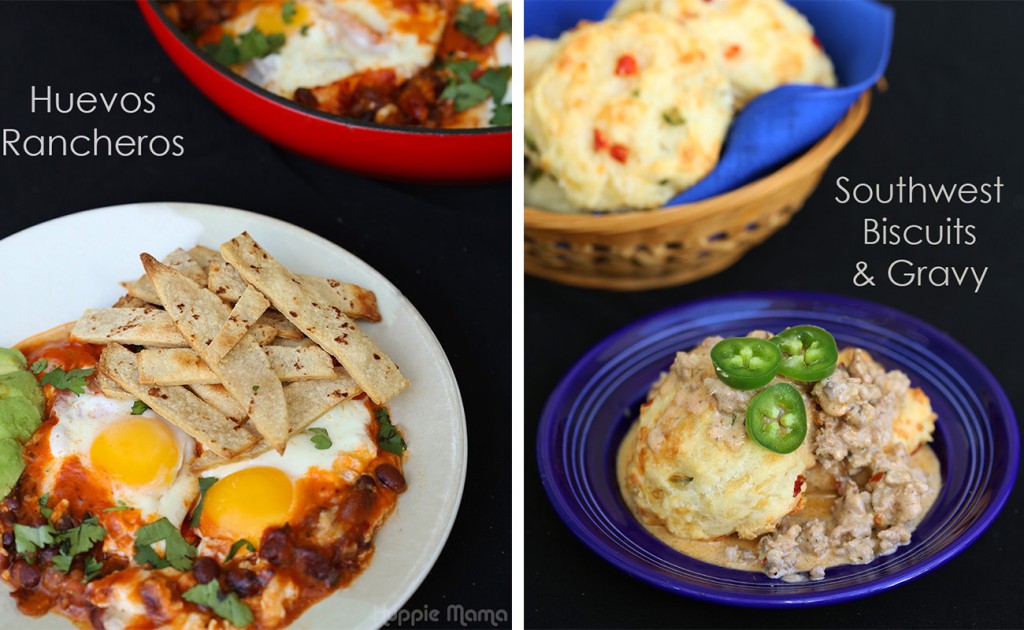 With each recipe, I took a little help from Campbell's Soups for Easy Cooking. These four products are a line of pourable, ready-to-use soups to help you create your own semi-homemade recipe in 30 minutes or less. Now, I can create weekend meals on a weeknight schedule. I purchased the Mexican Style Tomato and Savory Portobello Mushroom. First up, my super-easy Huevos Rancheros.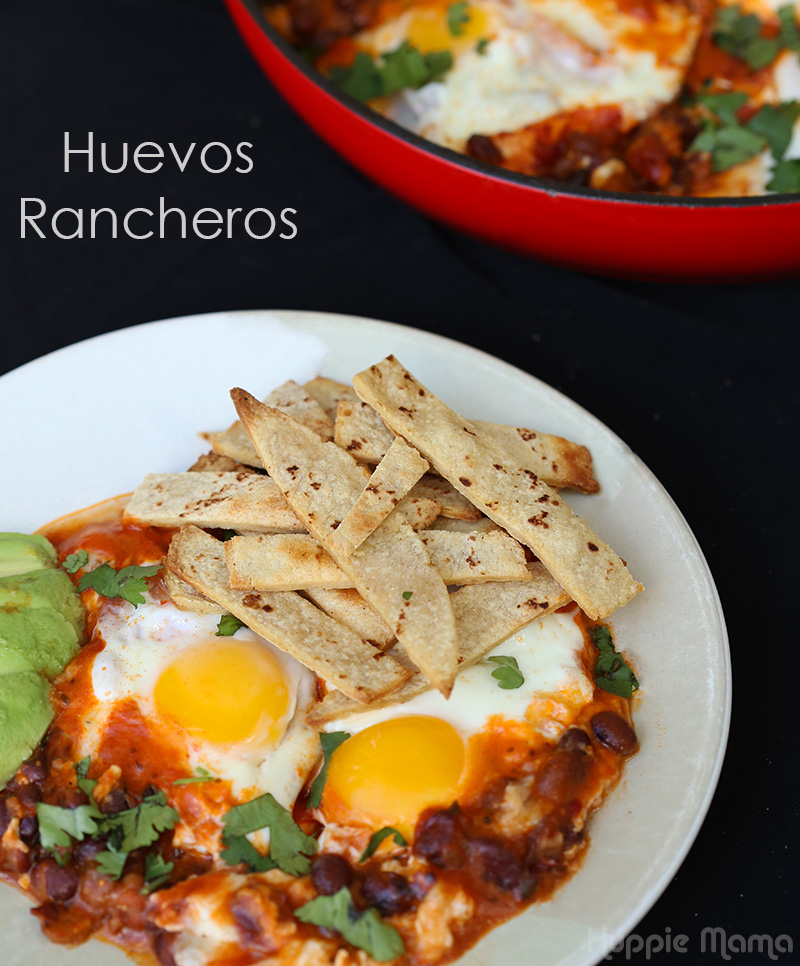 Ingredients:
1 container Campbell's Soups for Easy Cooking in Mexican Style Tomato
1 can black beans (rinsed)
6 eggs
1 cup shredded cheddar cheese
2 corn tortillas
olive oil
Optional garnishes: sliced jalapeno, sliced avocado, chopped cilantro
Directions:
Begin by gathering your ingredients. Feel free to omit the optional ingredients and add in your favorite Mexican flavors. To prepare the tortilla strips, heat an oven to 425 degrees. Cut the tortillas into strips and toss with olive oil to coat. Place these in the oven about 10 minutes until the edges begin to turn golden brown.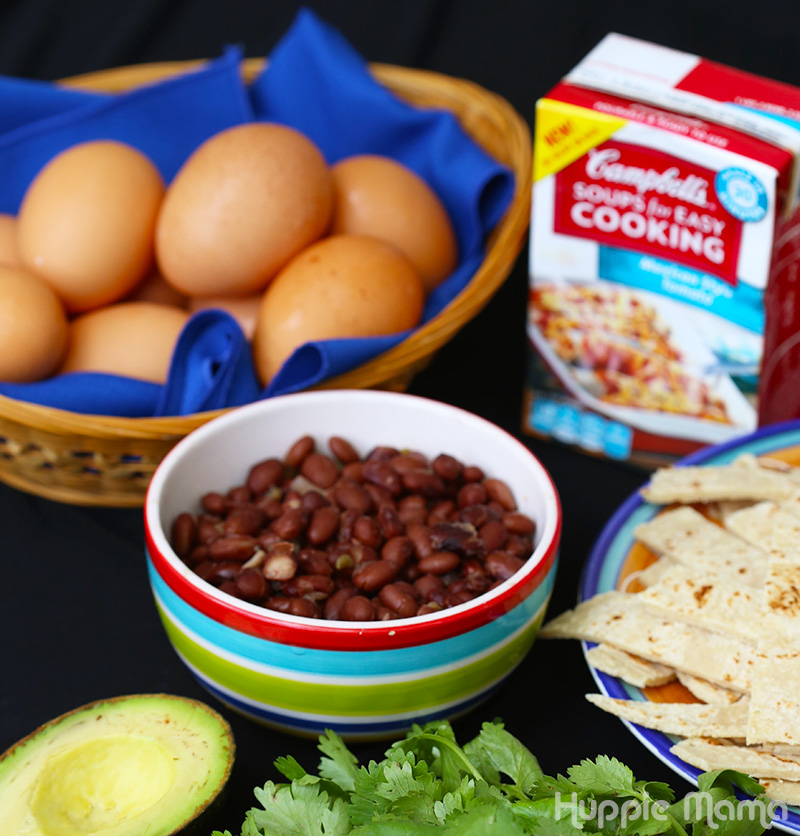 In a large oven-proof skillet, combine 1 container Campbell's Soups for Easy Cooking in Mexican Style Tomato and 1 can of rinsed black beans. Bring to a simmer. Sprinkle one cup of shredded cheddar cheese over the black bean mixture. Crack 6 eggs over the cheese and allow them to simmer until the whites begin to turn opaque. At that time, place the entire skillet in the oven on broil until the surface of the eggs appears firm, but the yolk is still runny. Serve with tortilla strips and whichever optional garnishes you like!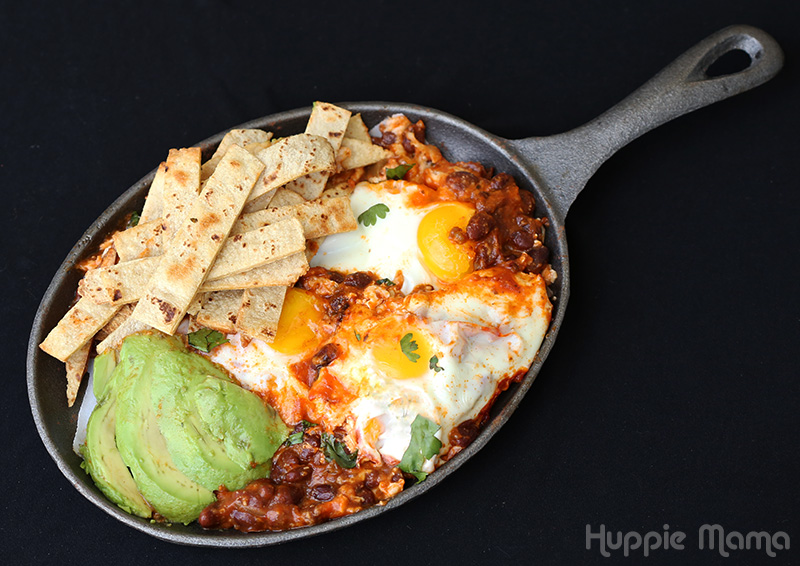 For the second recipe, I made homemade biscuits that take just minutes to prepare and a delicious, sausage gravy to pour over the top.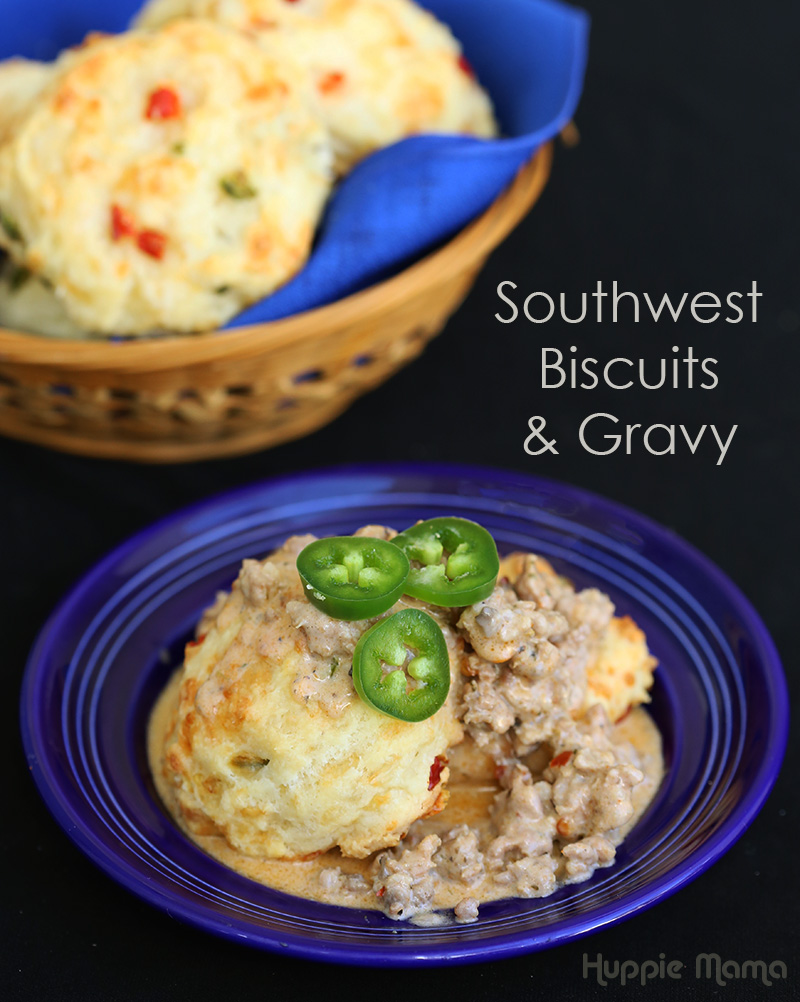 Ingredients:
 2 cups all-purpose flour
1 T baking powder
1/2 t salt
1 1/2 sticks butter, melted
1 cup milk
8 ounces cheddar, shredded
1/2 cup chopped peppers
1/2 pound sausage
1 container of Campbell's Soups for Easy Cooking in Savory Portobello Mushroom
1/2 cup heavy cream
Directions:
Begin by preparing the biscuits. Preheat your oven to 350 degrees. In a large bowl, combine flour, baking powder, salt, melted butter, milk, cheese, and peppers. I did a mix of red bell peppers and jalapenos. Use a large ice cream scoop to make 16 even-sized biscuits and place on a lined cookie sheet. Bake for about 20 minutes until the biscuits are golden.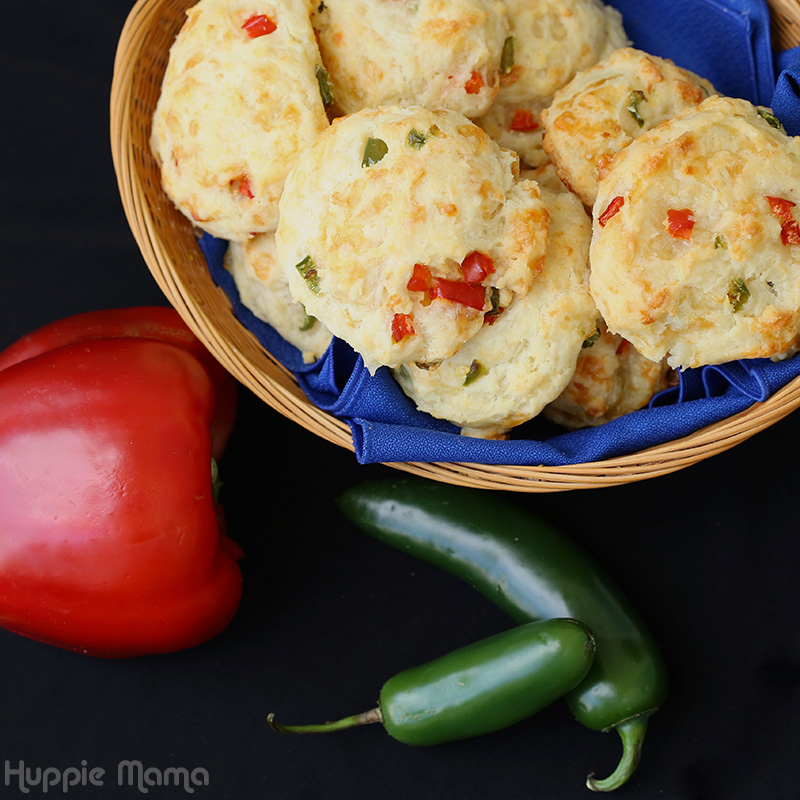 Meanwhile, make the gravy. Remove sausage from casing. I like a spicy sausage, like chorizo or andouille, but you can use a simple breakfast sausage. In a saute pan, brown the sausage until cooked through. Add 1/2 cup heavy cream and 1 container of Campbell's Soups for Easy Cooking in Savory Portobello Mushroom. Simmer the mixture until it is thick and ready to serve (about 5 minutes).
Place the biscuits on a plate. Pour the gravy over the biscuits. This creates a delicious, hearty dinner in under 30 minutes.
Those are my two ideas for breakfast as dinner. Which of these recipes would you like to try? They're easy to prepare with Campbell's Soups for Easy Cooking, available in four different flavors at Walmart down the soup aisle. And if you want to save $.75, visit Walmart.com for a printable coupon (available for one month beginning 3/13). For additional quick and easy culinary inspiration, visit the Campbell's Soup for Easy Cooking Site.