I tried searching for sewing tutorials for something cute Bryce can wear for the holidays, and I really couldn't find anything. So…I decided to make my own. This is a Boys Christmas Tie Shirt Sewing Tutorial. Obviously you can use any color shirt or fabric, but I wanted to go with a white shirt and a traditional Christmas print. My husband made me aware of the fact that it should be a square knot at the top, not a pointed knot, but I think it looks kinda cool like this. You can design your tie however you'd like. This is a project that you can easily create in less than an hour, so it's great for beginners.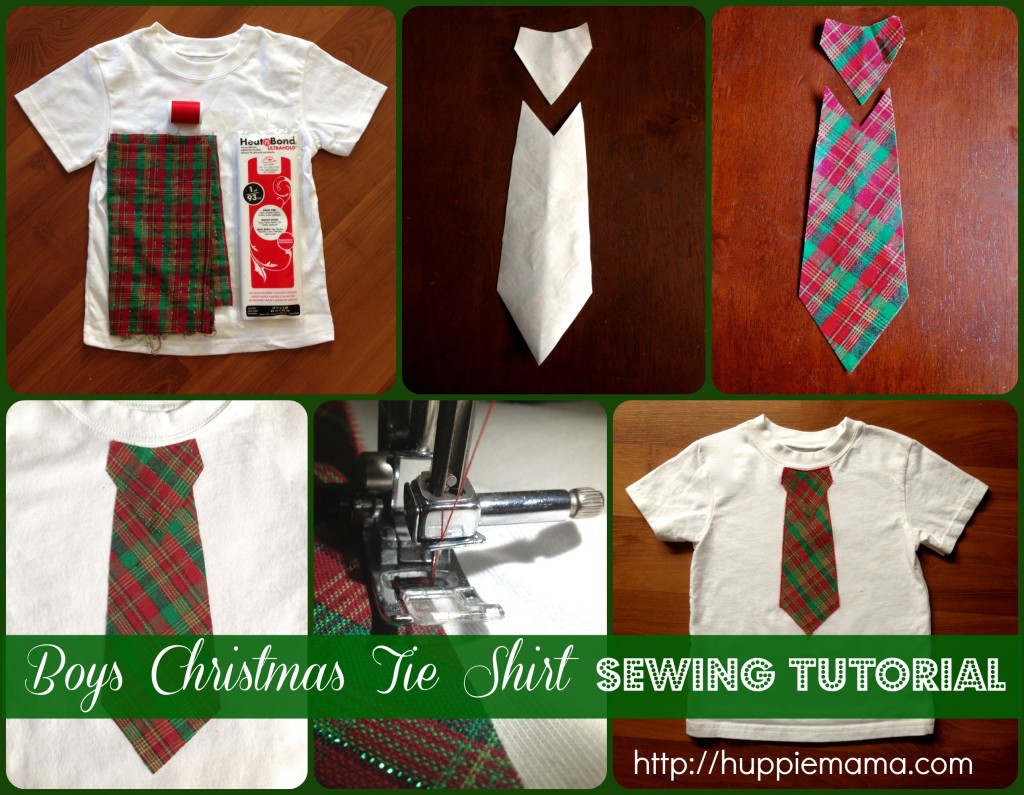 Materials: 
Solid-colored t-shirt in your child's size (pre-washed to avoid shrinking)
1/4 yard festive fabric
Coordinating thread
Ultrahold Heat n Bond
Directions:
Cut a tie shape from the fabric and Heat n Bond. I cut mine on the bias to give it a unique look.
Iron the Heat n Bond to the fabric following the directions on the package.
Iron the tie to the shirt. 
Using a wide, short zig zag stitch, sew around the tie. On my machine, the length was 1.0 and the width was 4.0.
And you're finished. How easy was that?