I must admit to being the laziest gift wrapper ever. Here's my usual technique: find used gift bag in my garage, stuff gift in, throw some used tissue paper on top, hand off to recipient under the guise of "I'm trying to be earth-friendly" when in actuality, I lacked effort and creativity. This holiday season, however, the Walgreens Happy & Healthy Holiday Guide has come to my rescue! I was inspired by the gift-giving and gift-wrapping ideas throughout to be more creative.
Walgreens carries so many gift-wrapping options. The Walgreens Happy & Healthy Guide provides creative suggestions for how to use many of their products along with recipes and gift ideas for everyone in your family.
I bought Bryce a Hot Wheels car ramp at another store, but found that Walgreens carries Hot Wheels cars. This gave me the idea to create an interactive gift wrap for him. I began by taking an ivory piece of wrapping paper. Using painter's tape, I created two parallel lines and painted them using chalkboard paint. I wrapped the gift, and used chalk to create lines down each road. I then taped the Hot Wheels cars to the box. How fun is this?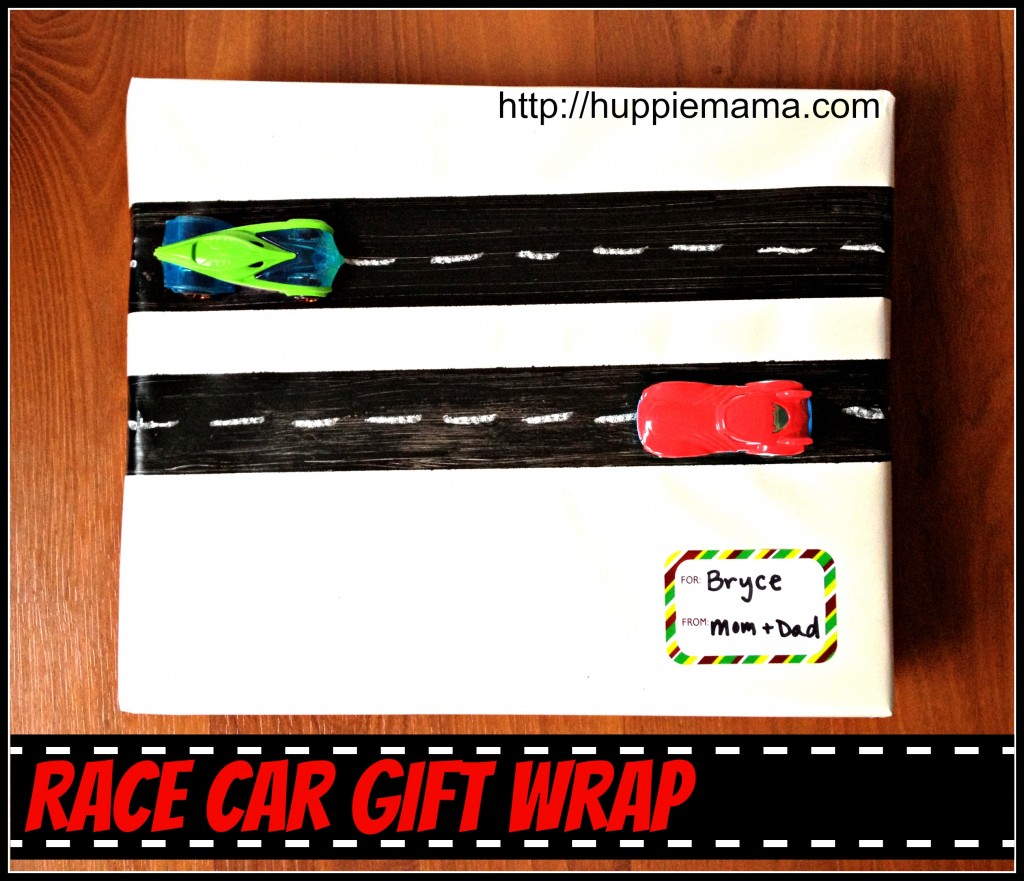 Walgreens had several toys for boys and girls of all ages on sale for just $6.99 each (or Buy 2, Get 1 Free). I picked up a Kitchen Appliance Mixer for Lydia because her absolute favorite thing to do is pretend to bake cupcakes. I decided to create a fun, interactive gift wrap for this gift, too. She's really crafty, so I wrapped the gift in gold wrapping paper (the reverse side of the ivory paper I used for Bryce) and cut out a green Christmas tree from an old gift bag. I glued the Christmas tree to the front of the box. Then I cut around stickers that I found at Walgreens and taped them to the box. She can peel the stickers and apply them to the tree.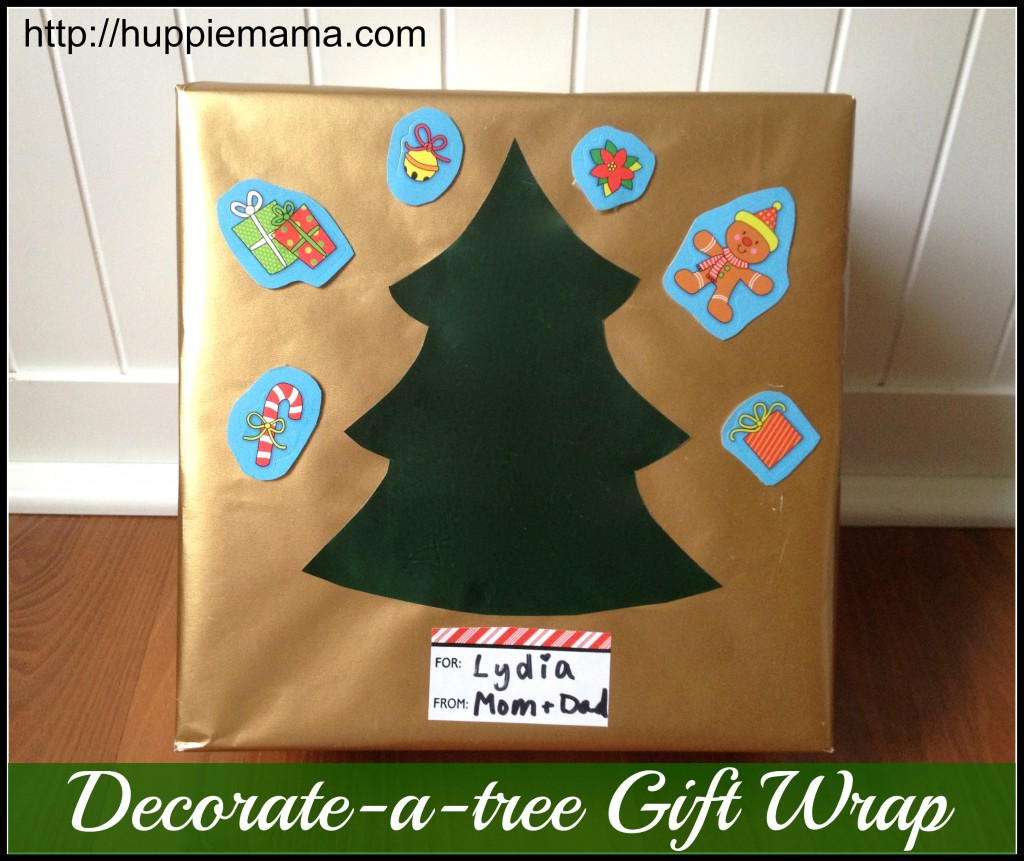 For my husband Richard, I wanted to create gift wrap that would bring tears to his eyes. I found a matte black gift bag in the regular gift-wrapping section. I painted my daughter's left hand and son's right hand white and made handprints on the bag. My daughter wrote her name and her brother's name under the corresponding handprints, and I wrote "Christmas 2013". The gold wrapping paper to match with the gold lettering adds the perfect festive touch!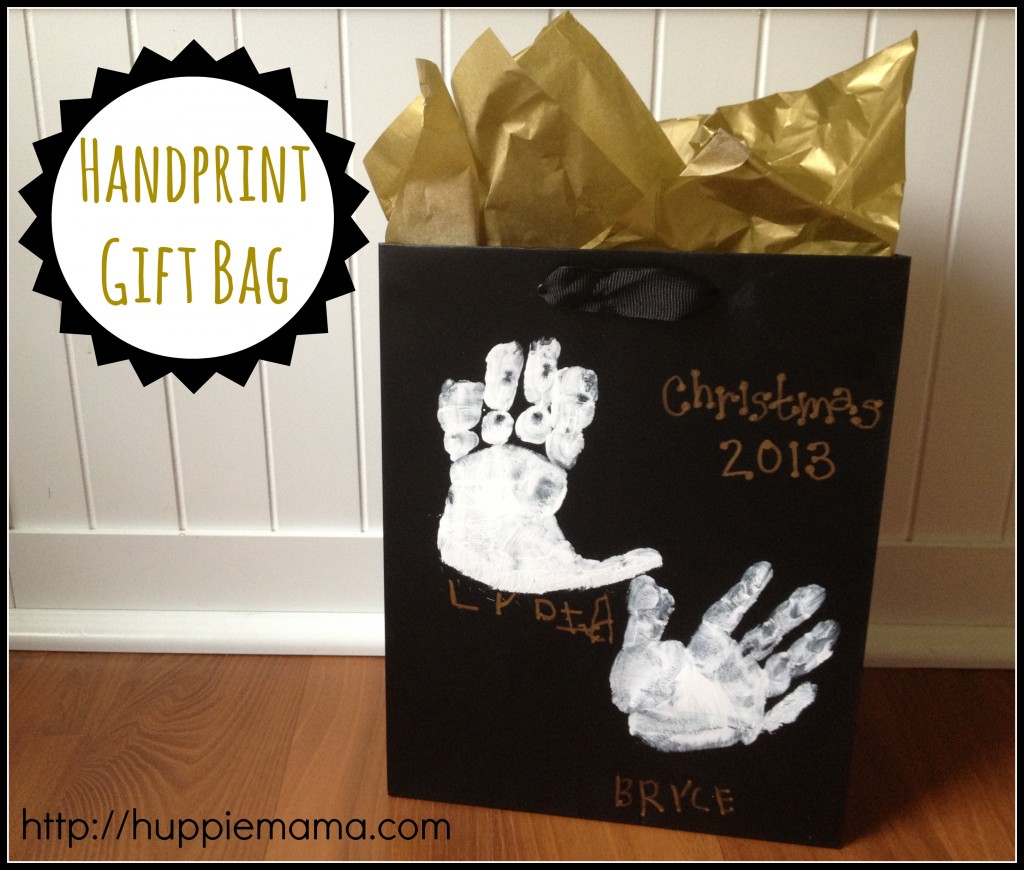 These Toy Story decals were on sale at Walgreens for Bryce. Toy Story is his favorite! The box is small, flat, and tall, so I thought I'd use it to make a snowman, complete with black hat, two coal eyes, carrot nose, and buttons.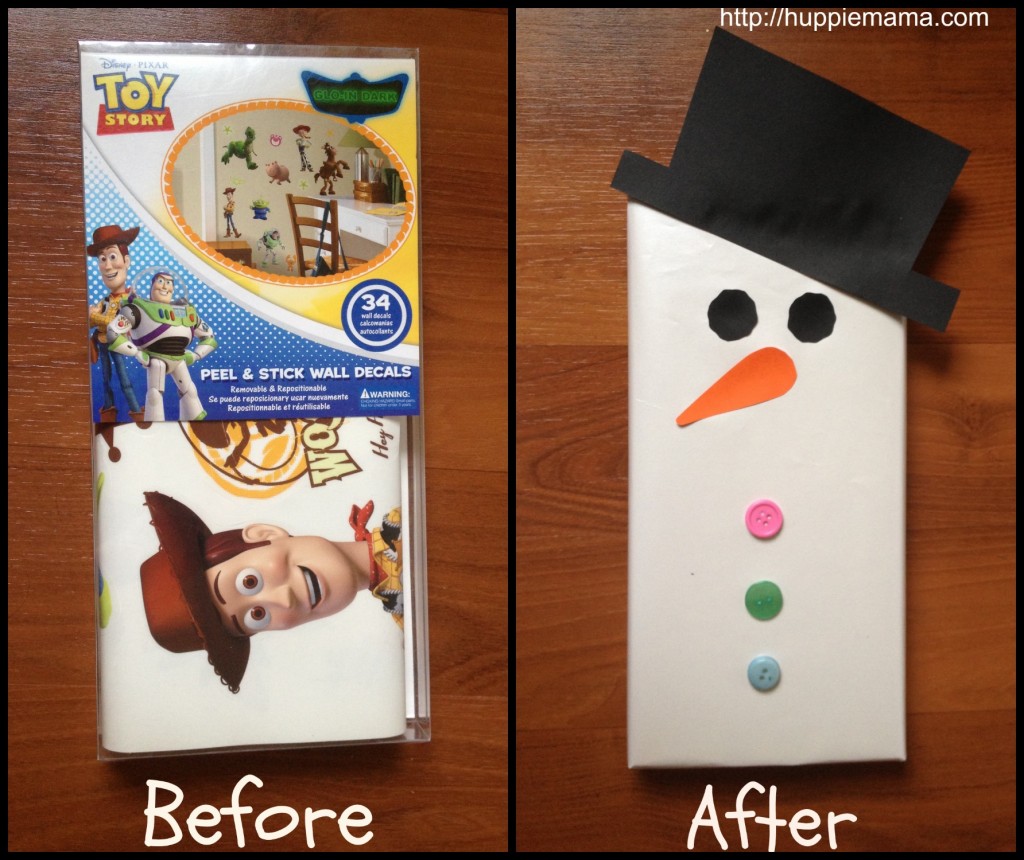 And finally… bringing an edible treat to a holiday party? Here's a really easy idea! These little open boxes are just 99 cents each. Add some holiday tissue paper, and this gift becomes a serving dish for a party!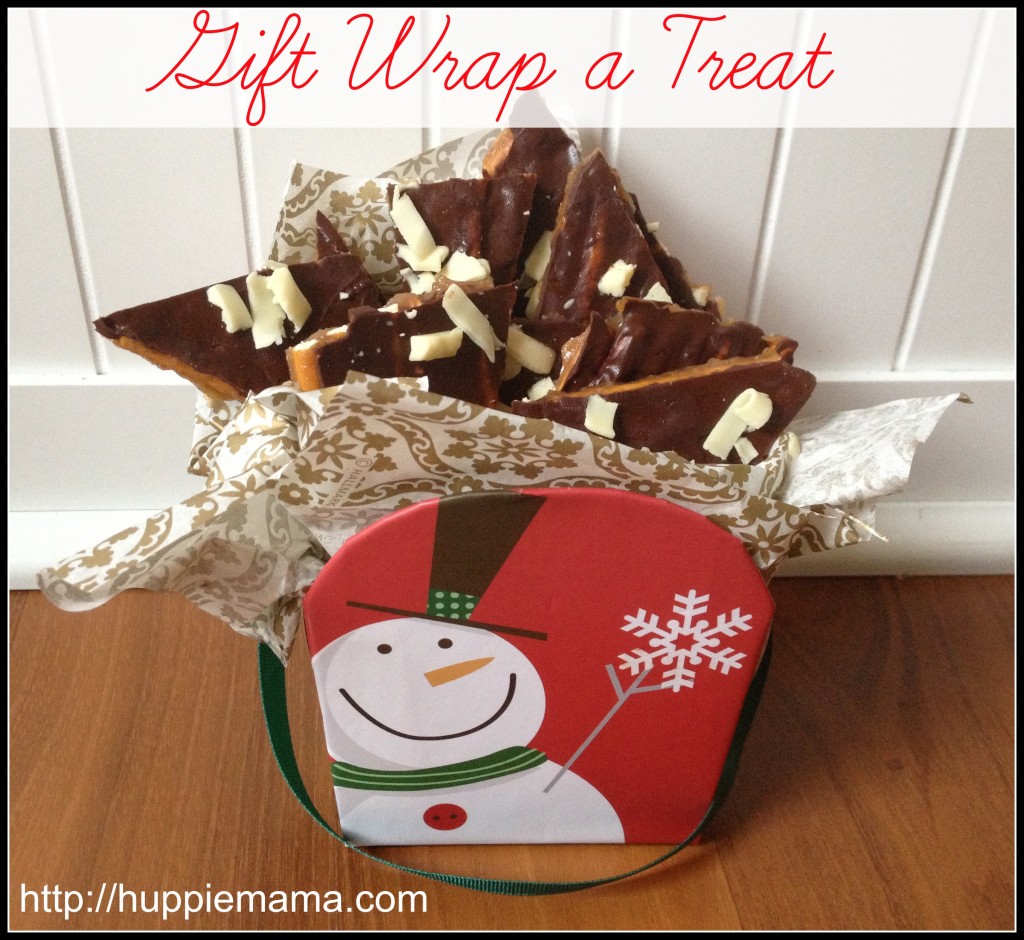 Looking for more Christmas present ideas and gift-wrapping inspiration? Check out the Walgreens Happy & Healthy Holiday Guide for something for everyone on your list!