My husband is a high school English teacher — who actually still believes that teachers should dress respectably. You won't see him at work in a polo and jeans unless it's Casual Friday. Otherwise, he wears a long-sleeved shirt and tie daily. If you want to update your wardrobe but a little short on the budget, through apps like Flyp, you'll be able to conveniently sell your own clothes.
We were at the mall together as a family about two weeks ago when we spotted this look at Banana Republic. While I absolutely love Banana Republic and shop there often when
they have sales, the entire look would have been a little out of our price range.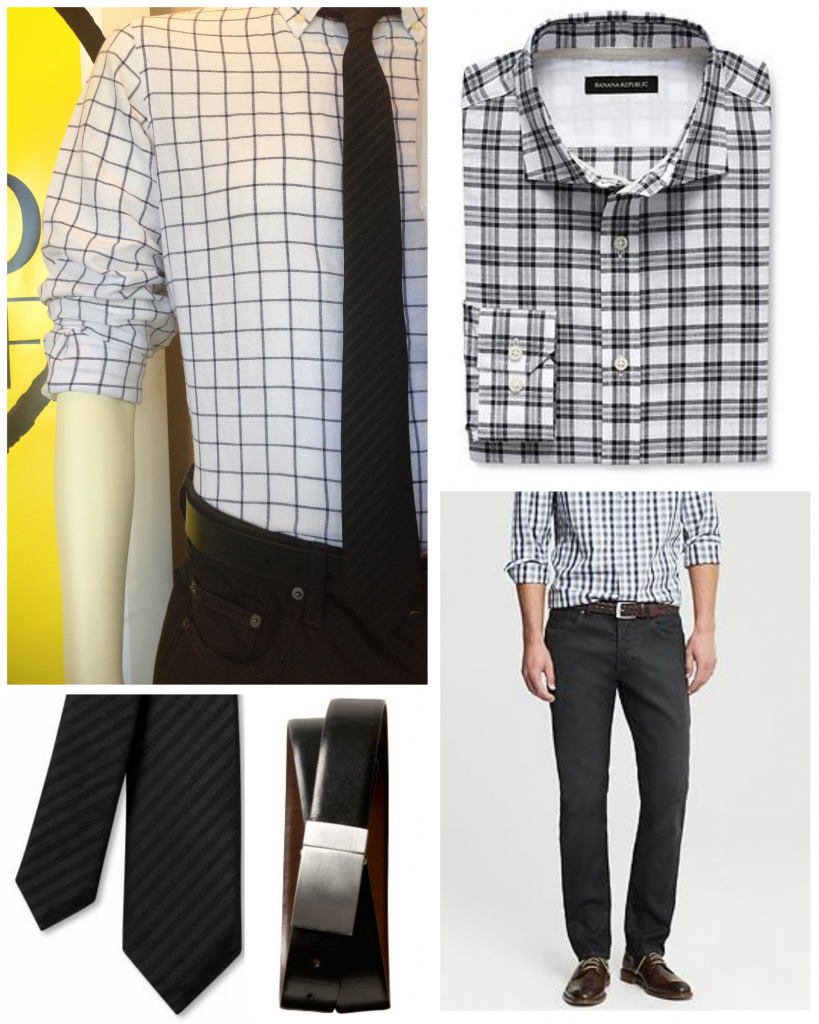 Here's the breakdown on this black + white look from Banana Republic:
(*I could not find the shirt from the mannequin on the website, so I chose a similar look.)
For Father's Day, I was on the hunt for this look on a budget. Well, we managed to find it! Shirt and jeans are from H & M and tie and belt are from TJ Maxx. The shirt has a similar black and white plaid (only the pattern on the H & M shirt is smaller). The tie has diagonal stripes like the original, but with varying monochromatic shades of white, grey, and black. The belt and jeans are almost identical. How did we do?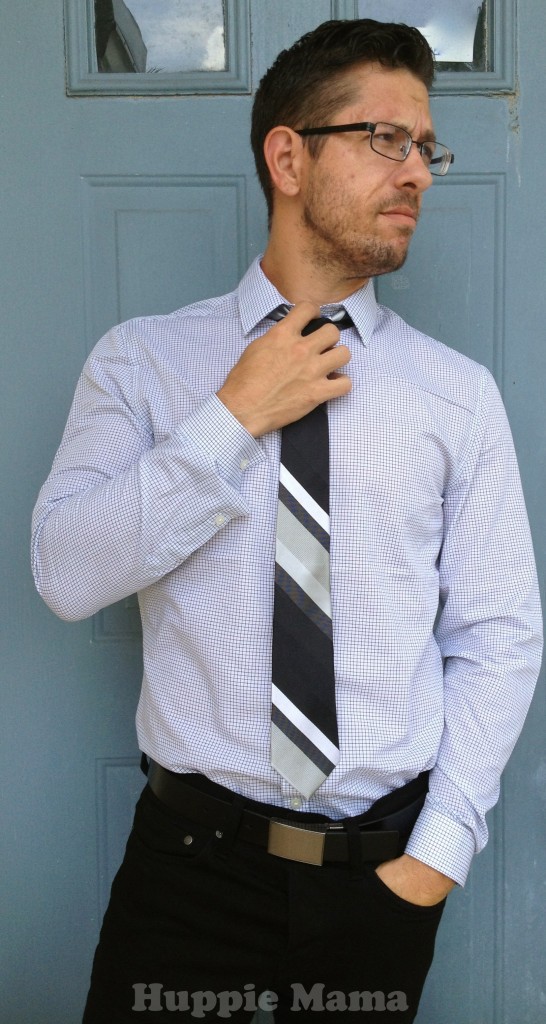 Here's the breakdown on this budget-friendly black + white look:
Black + white long-sleeved shirt at H & M: $14.95
Tie on clearance at TJ Maxx: $5
Reversible belt at TJ Maxx: $9.99
Total: $44.89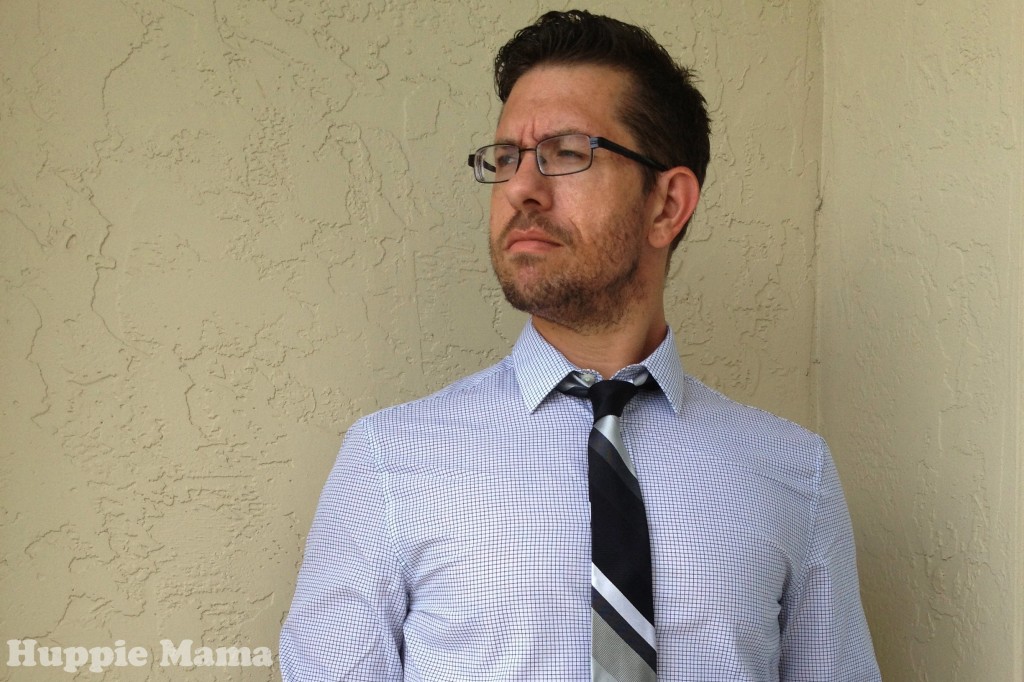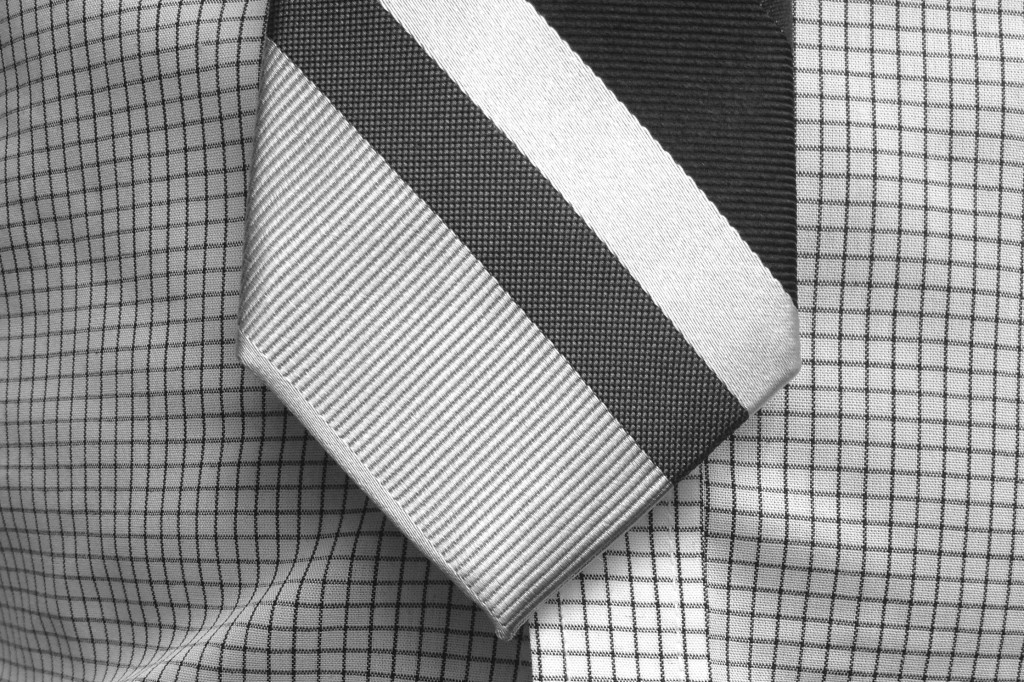 JCPenney also had some great budget-friendly ties that can be paired with this black + white look. It would be fun to switch up ties!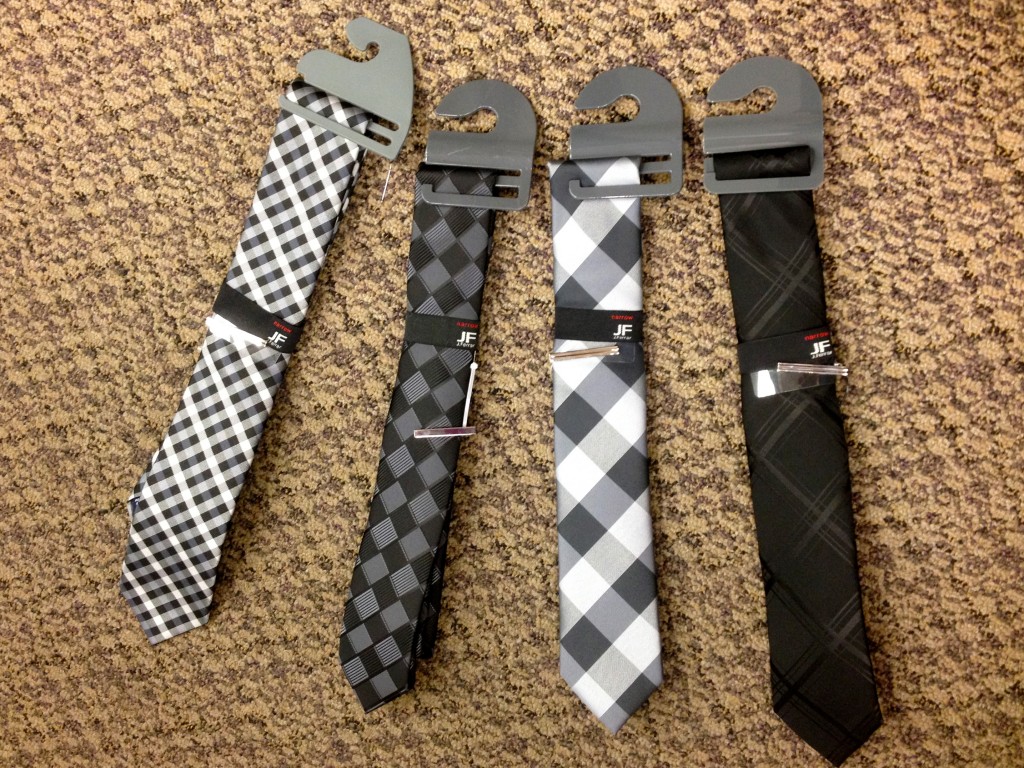 Happy Father's Day to the most amazing, loving, hilarious, intelligent, caring, and handsome man I could have ever dreamed of marrying and fathering my children.